The Irish poet and playwright Oscar Wilde, is credited as having said, "Always expect the unexpected;" or at the very least, something along those lines. There can be very people who can claim to have expected
Arman ADAMIAN
(RUS) to take the gold medal in the -100kg category. But, against all the odds, that is exactly what the young Russian did and, in the process, lift his team to the top of the medal table on the third and final day of competition at the Ekaterinburg Grand Slam.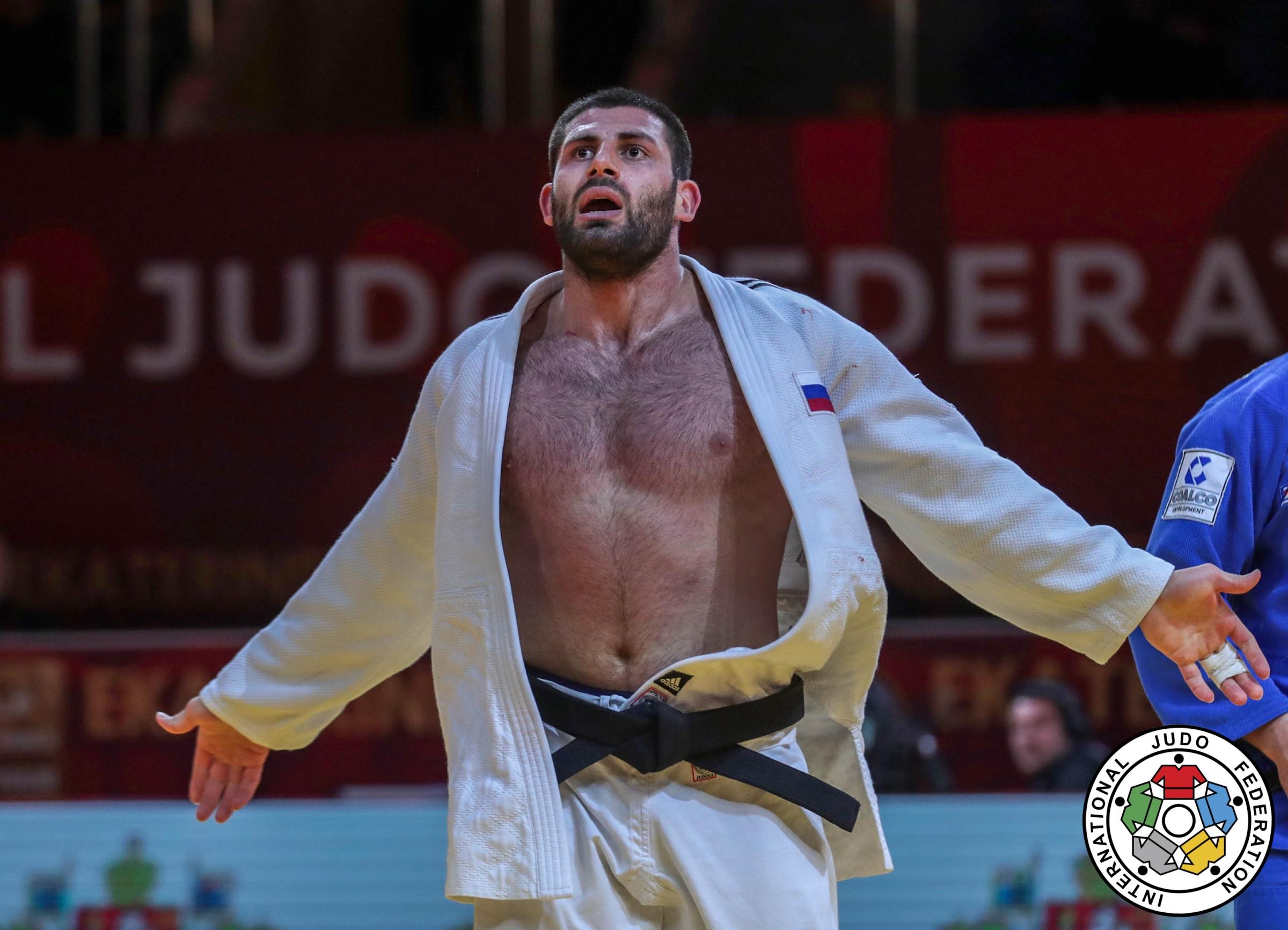 Adamian's only previous outing at this level had been four months ago at the Osaka Grand Slam where he had lost in round one to the 2016 Olympic bronze medallist and 2014 world champion HAGA Ryunosuke (JPN). By coincidence Adamian was again drawn in round one against Haga. Given his previous loss, Adamian may well be considered to have pulled off the biggest upset of the tournament when after one and a half minutes of golden score he came up with a left o uchi gari to down Haga for waza ari and the win. Next came
Laurin BOEHLER
(AUT) who Adamian threw for ippon with left ko uchi gari. In the quarter final it was the turn of
Shady ELNAHAS
(CAN) to feel the power of Adamian, the Russian throwing the Canadian after only six seconds with a huge ura nage for ippon. The semi-final saw Adamian facing the number one seed,
Peter PALTCHIK
(ISR).
Podium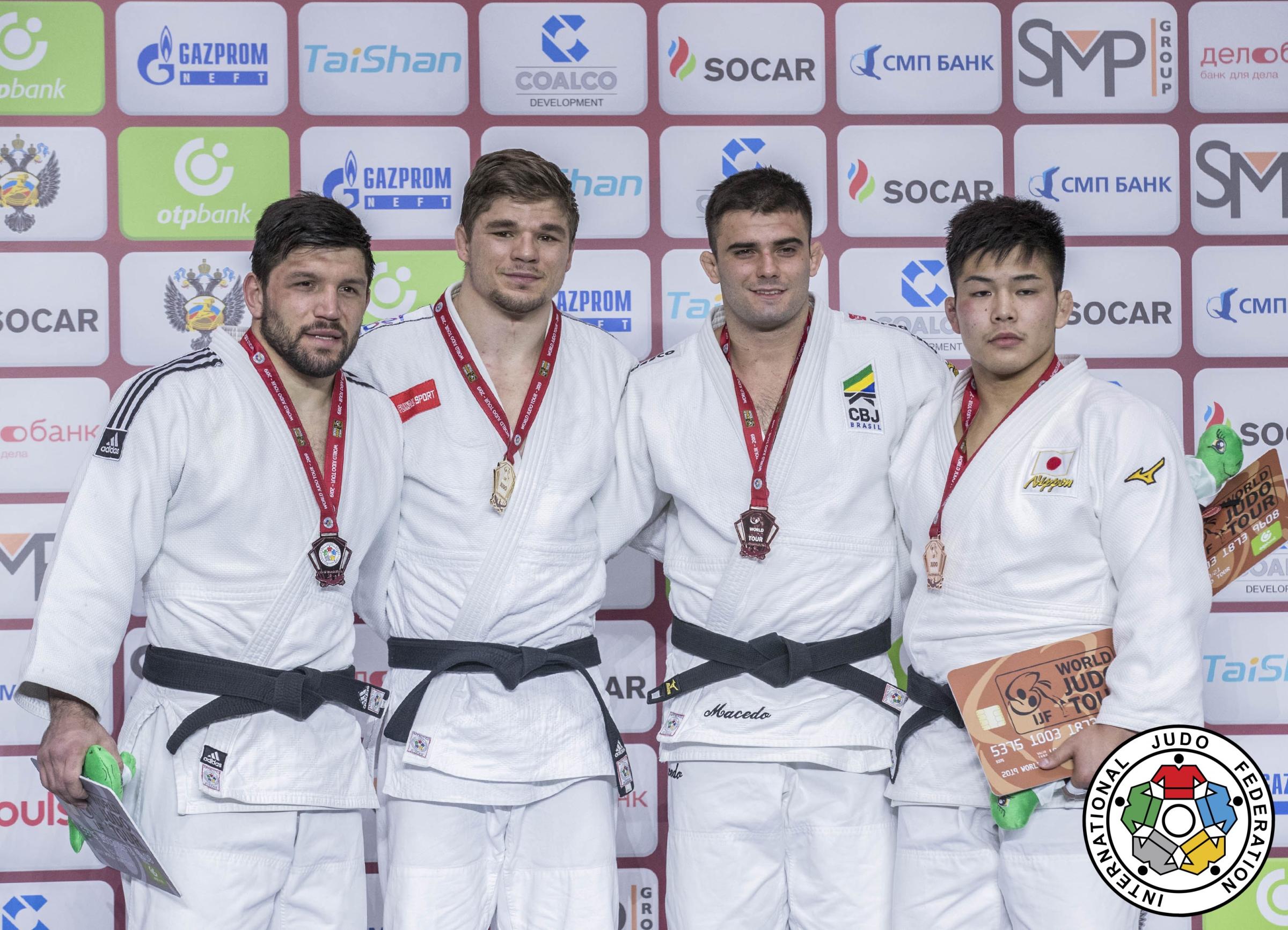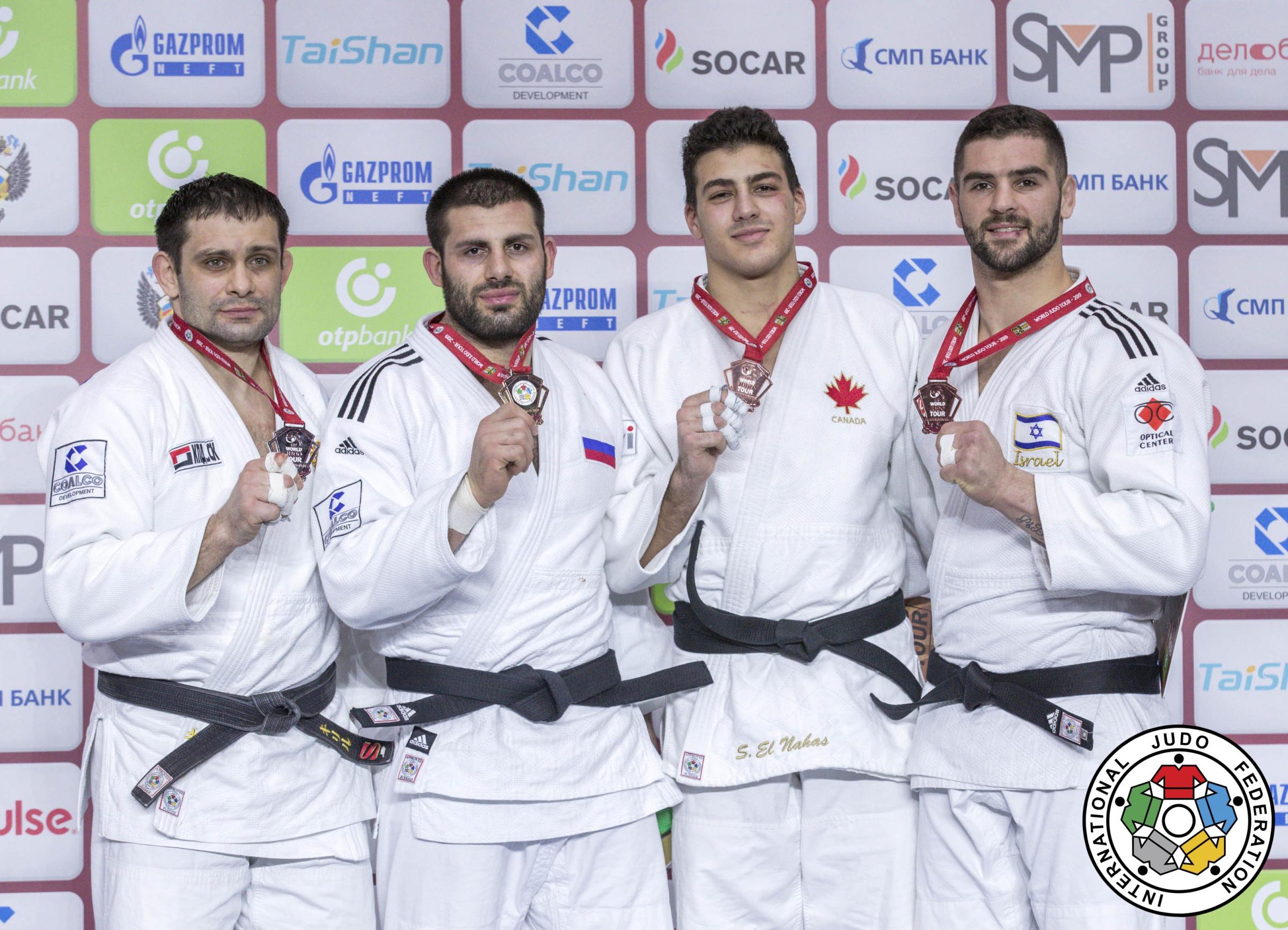 -100 kg 1. ADAMIAN, Arman (RUS) 2. DENISOV, Kirill (RUS) 3. ELNAHAS, Shady (CAN) 3. PALTCHIK, Peter (ISR)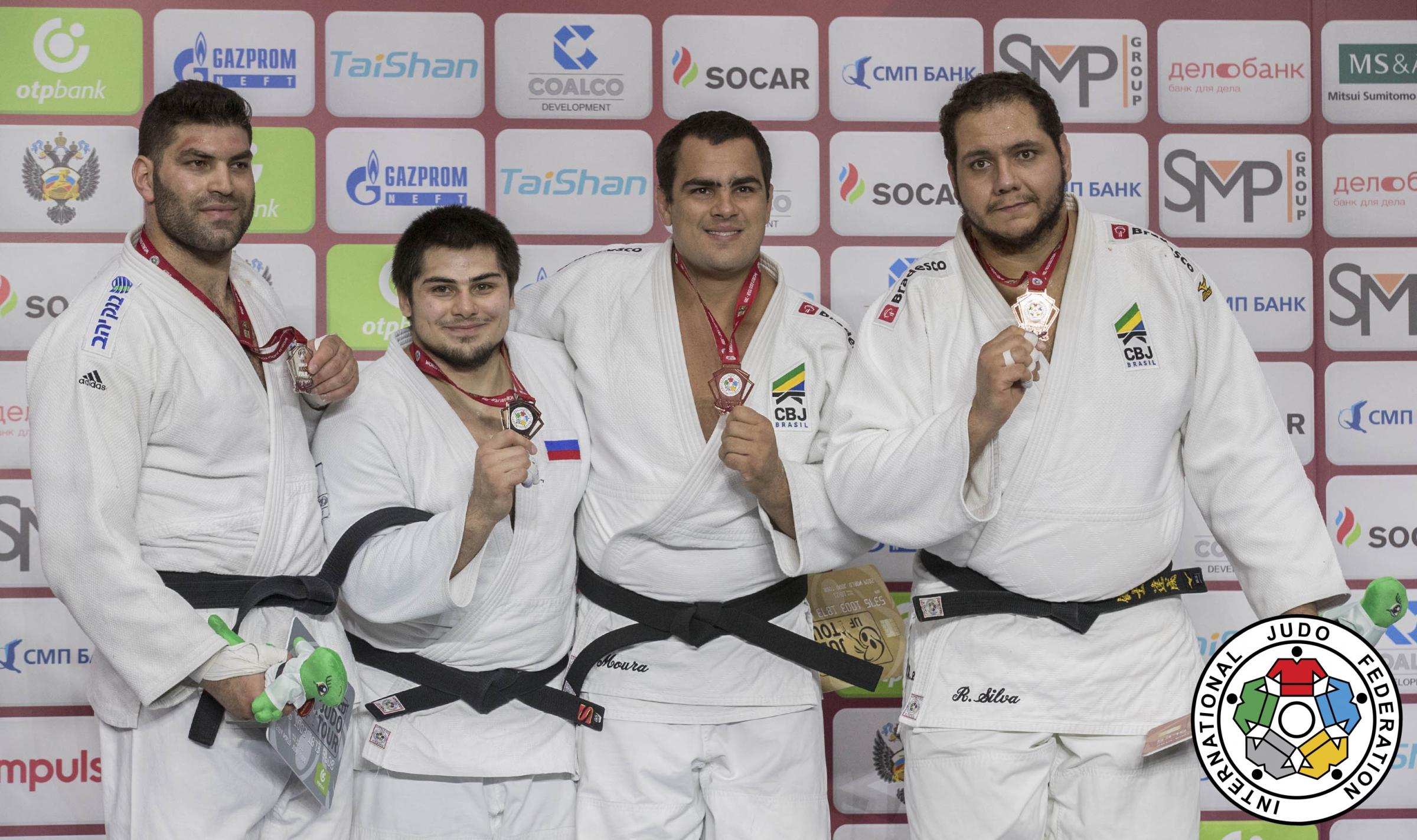 +100 kg 1. BASHAEV, Tamerlan (RUS) 2. SASSON, Or (ISR) 3. MOURA, David (BRA) 3. SILVA, Rafael (BRA)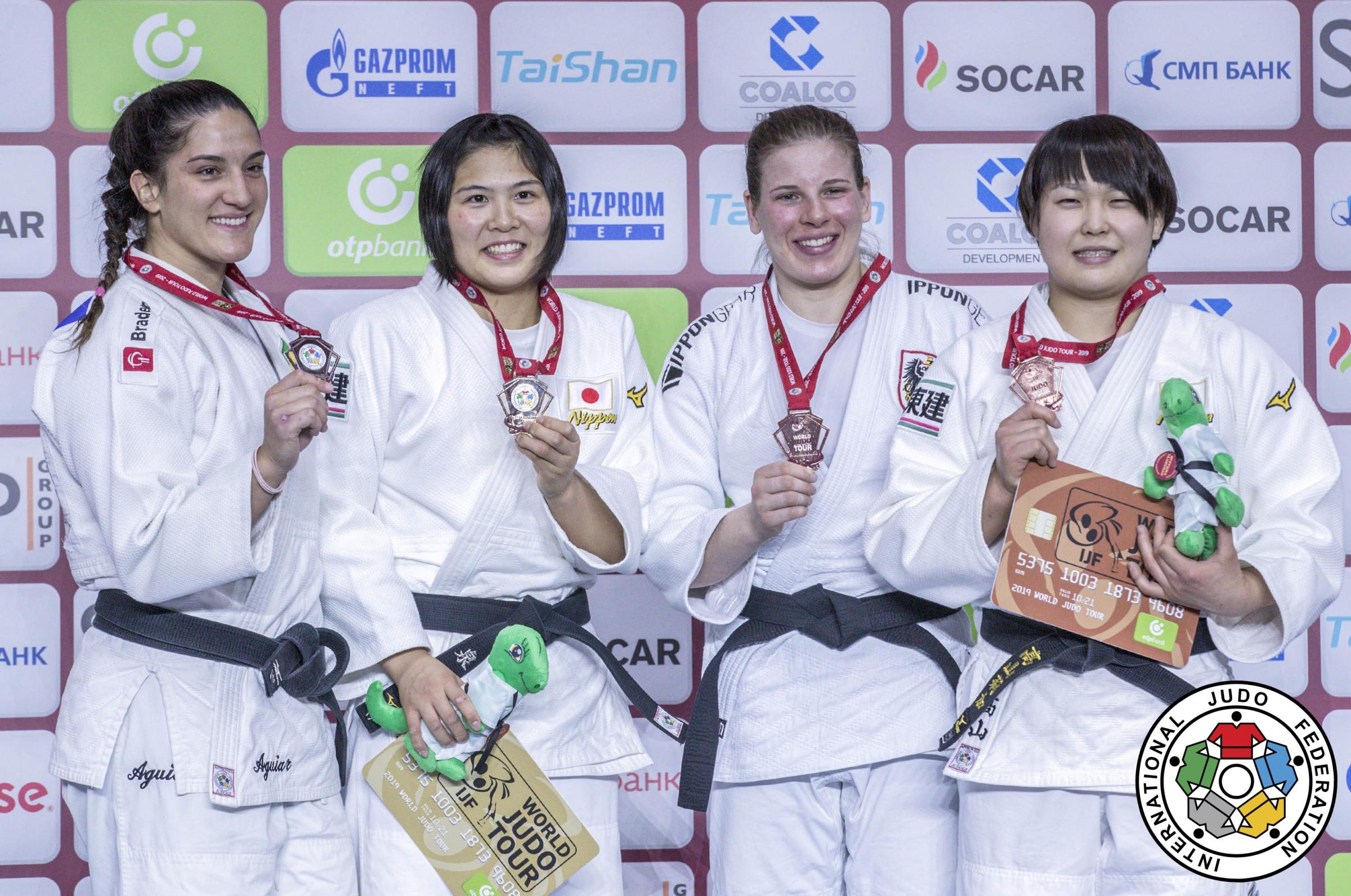 -78 kg 1. IZUMI, Mao (JPN) 2. AGUIAR, Mayra (BRA) 3. GRAF, Bernadette (AUT) 3. TAKAYAMA, Rika (JPN)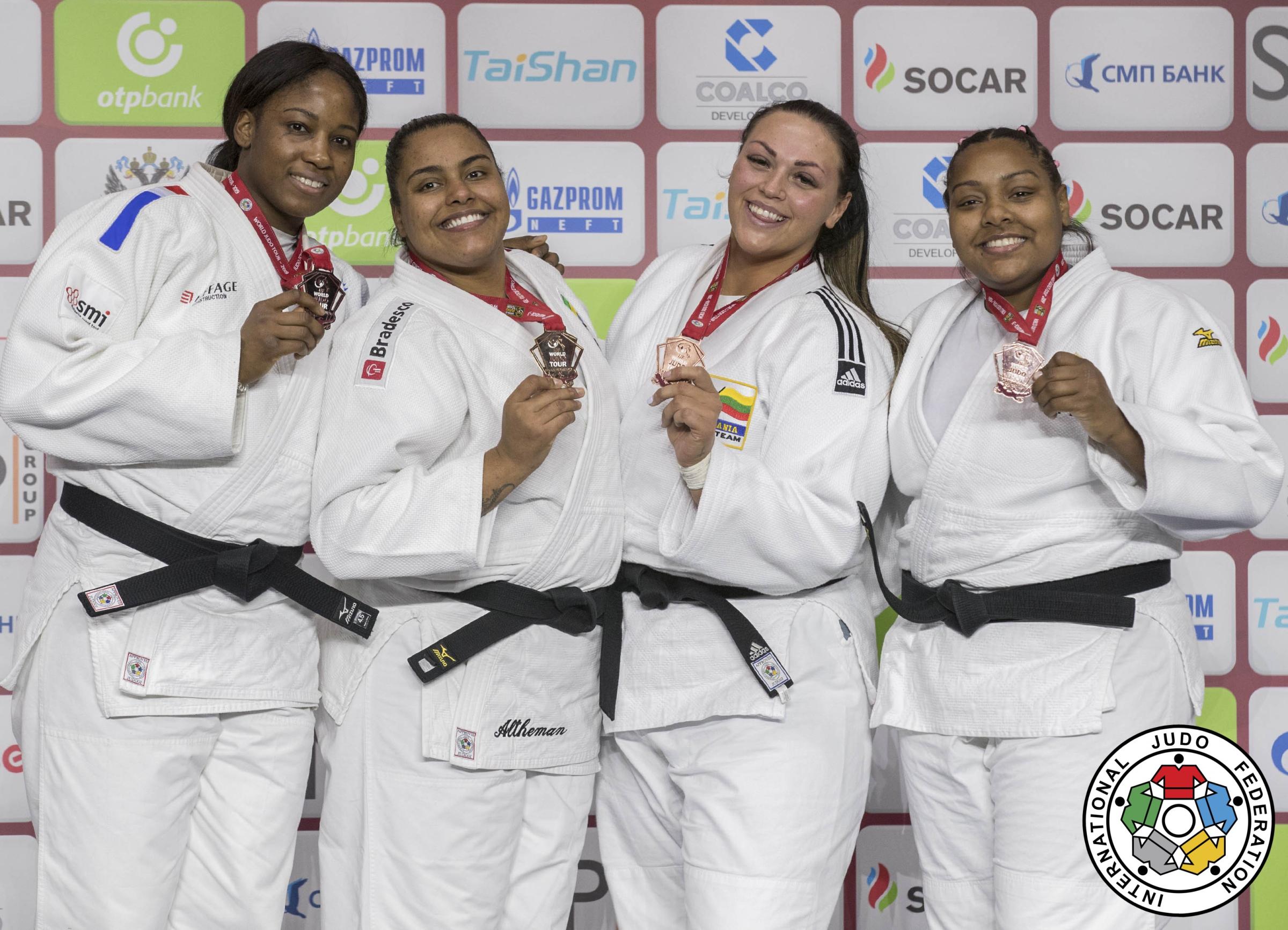 +78 kg 1. ALTHEMAN, Maria Suelen (BRA) 2. M BAIRO, Anne Fatoumata (FRA) 3. JABLONSKYTE, Sandra (LTU) 3. NUNES, Rochele (POR)
By now Adamian's opponents appeared to be falling like pins in a bowling alley and after only 18 seconds Paltchik was caught with a left ko uchi gari and he too fell for ippon. The final was an all-Russian affair and featured double world silver medallist Kirill DENISOV (RUS). It was a tremendous battle of genuinely open and attacking judo that eventually saw Adamian in golden score come up with a waza ari to take the contest and his first ever Grand Slam medal, a gold one at that. The bronze medals were won by
Shady Elnahas
(EGY) and
Peter Paltchik
(ISR).
Judoka
---