What an incredible first day in Antalya, with the level of competition certainly living up to expectation. Olympians and world champions were among the crowd today and had performances to rival their glory days.
-48kg
In the -48kg category, Europe had lost a chance for a gold or silver as Mongolian team mates; and went head to head, however, there was fiery competition in the bronze contests, first with Mireia LAPUERTA COMAS (ESP) defeating French veteran Melanie LEGOUX CLEMENT (FRA) with a huge ura nage. Milica NIKOLIC (SRB) was swift in her bronze win, in just over one minute was able to secure osaekomi and take her seventh grand slam bronze and 10th medal on the IJF tour.
-60kg
The first of the -60kg bronze contests was a great head to head between Francisco GARRIGOS (ESP) and Rodrigo Costa LOPES (POR), for the latter, this in itself will be a great achievement as he is reclaiming his position on the tour. It was a close call as the time ran out, Garrigos appeared to have applied shime waza however was just a few seconds out. It wasn't to be for the Portuguese as he acquired 3 shidos. Following this, there was potential for Jaba PAPINASHVILI (GEO) to take bronze but instead the medal went to Dilshodbek BARATOV (UZB).
The final was incredibly fierce for Lukhumi CHKHVIMIANI (GEO) who was experiencing frustration against Olympic silver medallist and #1 seed, Yung Wei YANG (TPE). The latter was in control of the contest and managed a score which really raised the tempo of the contest and he was able to maintain composure to take the gold.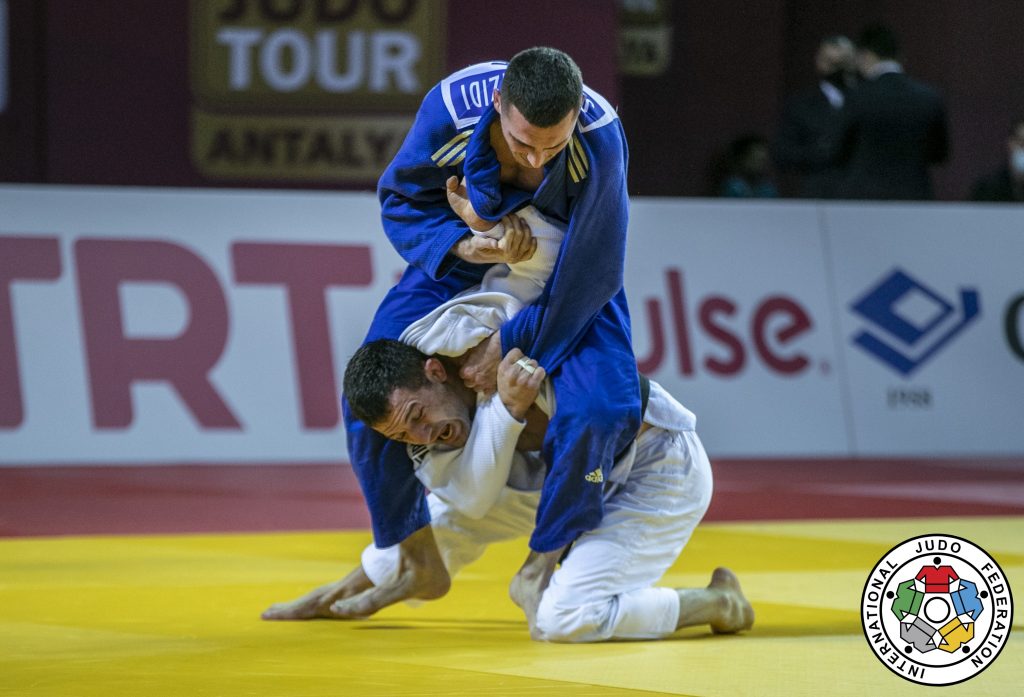 -52kg
Odette GIUFFRIDA (ITA) was first in the -52kg to take to the tatami in the final block. Though she brought her typical A-game, she suffered defeat in the semi final contest to Diyora KELDIYOROVA (UZB). This did not derail her however, the experienced athlete went on to take bronze in a gruelling golden score bronze contest. Astride GNETO (FRA) was up against Larissa PIMENTA (BRA) next. It was another golden score affair with both athletes picking up two shidos, they appeared at stalemate as neither could come up with a score after eight minutes of contest. Eventually Gneto took the bronze as Pimenta picked up her third shido.
PUPP Reka (HUN) was up against it in the final with worthy contender and world ranked #10 Keldiyorova. The Uzbekistan athlete put the first waza ari on the board with a strong seoi nage, Pupp evened the score shortly after with an uchi mata attempt. Only 19 seconds were left on the clock and Pupp had really demonstrated her control of the contest, which led to an ippon score. We look forward to seeing her in Sofia at the European championships!

I stayed concentrated with a clear head and believed I could win as the the fight hadn't been over. I am very happy I could get the gold because it was a strong competition.

-66kg
The first of the bronze medals in this category went to Tel FLICKER (ISR) by default as Orkan SAFAROV (AZE) was unable to compete. 2020 European vice champion Flicker had a tiresome day and though didn't physically compete in the bronze medal contest it was certainly a deserved medal.
Denis VIERU (MDA) was here to take his third gold in a row but had to deal with Willian LIMA (BRA) who took out the number two and three seeds today to face the number one in the final. It was a great match up and Lima seemed to be on the offence more, however both picked up two shidos and danced in to golden score. In an unfortunate end, a third shido was given to Lima, but for Vieru this was a grand success.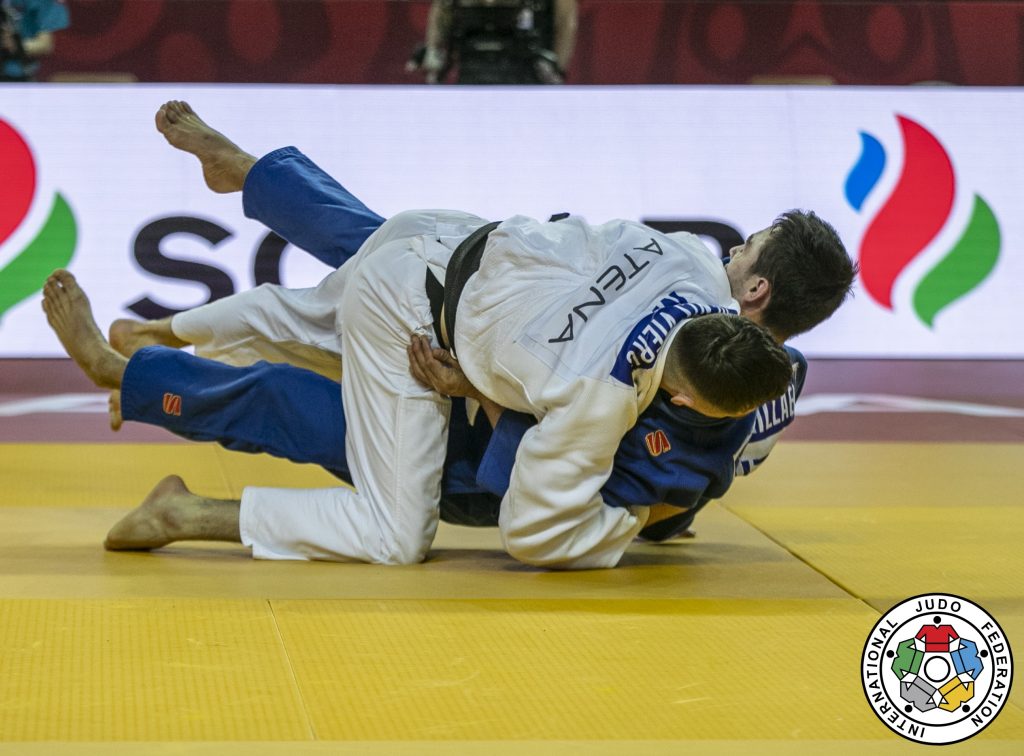 -57kg
Telma NELSON-LEVY (ISR) gave a great performance against former world champion Christa DEGUCHI (CAN), an exhausting contest that ventured in to golden score. A third shido gave Nelson-Levy the win after six minutes of contest time. It was an unfortunate end for Telma MONTEIRO (POR) today who had to settle for fifth place following her bronze contest.
We were certainly expecting a terrific battle between Sarah Leonie CYSIQUE (FRA) and Jessica KLIMKAIT (CAN), the the former being a slight favourite given their more recent history in the Olympic semi final, however Klimkait wasn't willing to let it go that far. The judo fanbase know that the Canadian has a devastating drop seoi nage, as do the athletes but she proved today in only 30 seconds that no amount of defending will stop it. Ippon was given and the current world champion left Antalya with the gold.
Competition will resume at 08:00 CET tomorrow for the second of three competition days. Follow the action at live.ijf.org.
Judoka
Author: Thea Cowen
---