It was a gold medal win for 25 year-old PUPP Reka (HUN) in the Baku Grand Slam today, the first of her collection. Though Pupp has recorded multiple accomplishments on the IJF tour as well as a continental bronze in 2021, her performance at the Olympic Games this year is still fresh in everyones mind.
In Tokyo, she delivered an opening round surprise to the world by defeating the 2016 Olympic champion from Kosovo, Majlinda KELMENDI and finished a fantastic day in 5th place. Today it all came rushing back for spectators as we witnessed her defeat yet another Kosovar Olympic champion, Distria KRASNIQI. Granted, this is a new weight category for Krasniqi as she took Olympic gold in the -48kg category.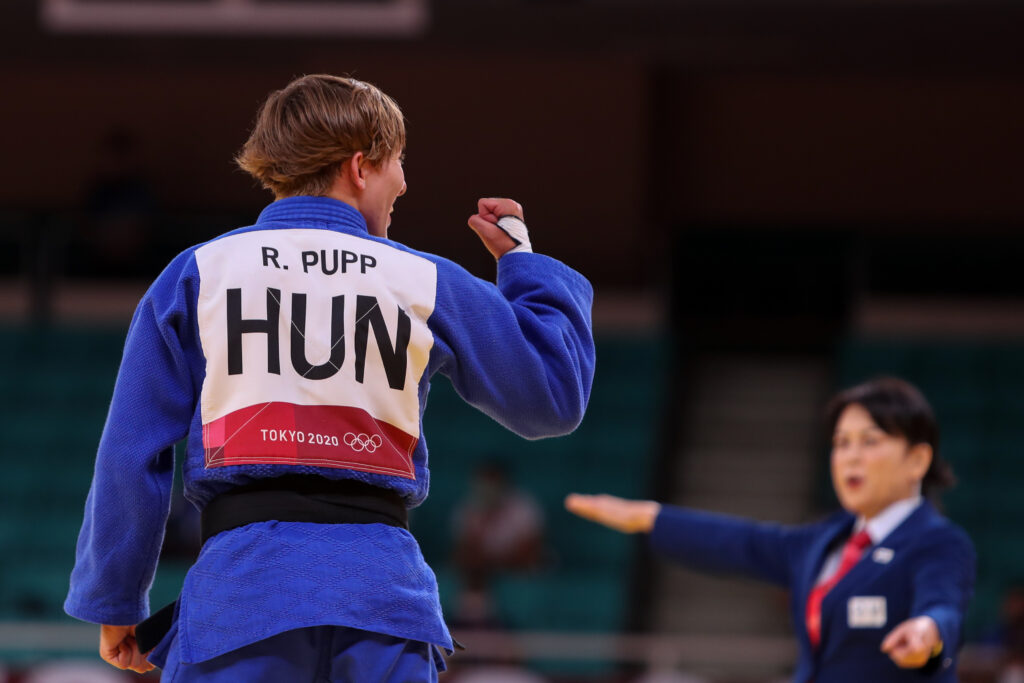 In the final, Pupp took on Olympic bronze medallist, Chelsie GILES (GBR), which became a golden score affair. Giles can be a tricky opponent, especially given her talent in ne waza. It certainly turned in to a tactical contest and with European and world champion, BRAUN Ákos in the coaches seat, she felt confident she could come out on top. Long-legged Giles out in an o soto attempt but didn't recover quick enough, Pupp took advantage and spun in for a scoring uchi mata. Gold medal secured for Hungary and celebrations were had.
For the men, the gold medals went to Jaba PAPINASHVILI (GEO) and Orkhan SAFAFROV (AZE) in the -60kg and -66kg categories respectively. It is another first on the cards as far as Grand Slam victories go for Papinashvili, whereas this is the third for the experienced Safarov. In fact, it is a momentous occasion for the Azeri as his first Grand Slam gold was taken in the same place seven years ago.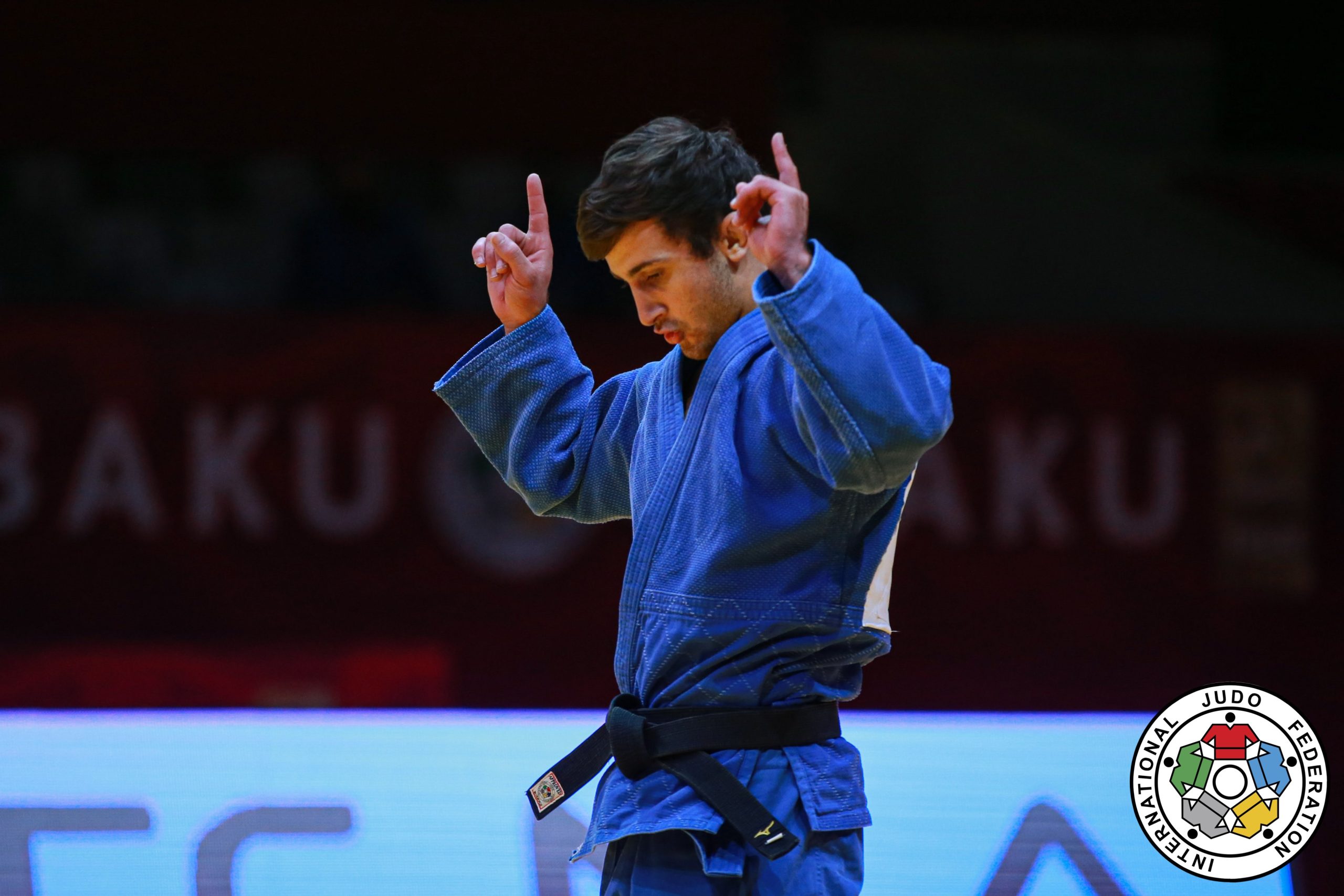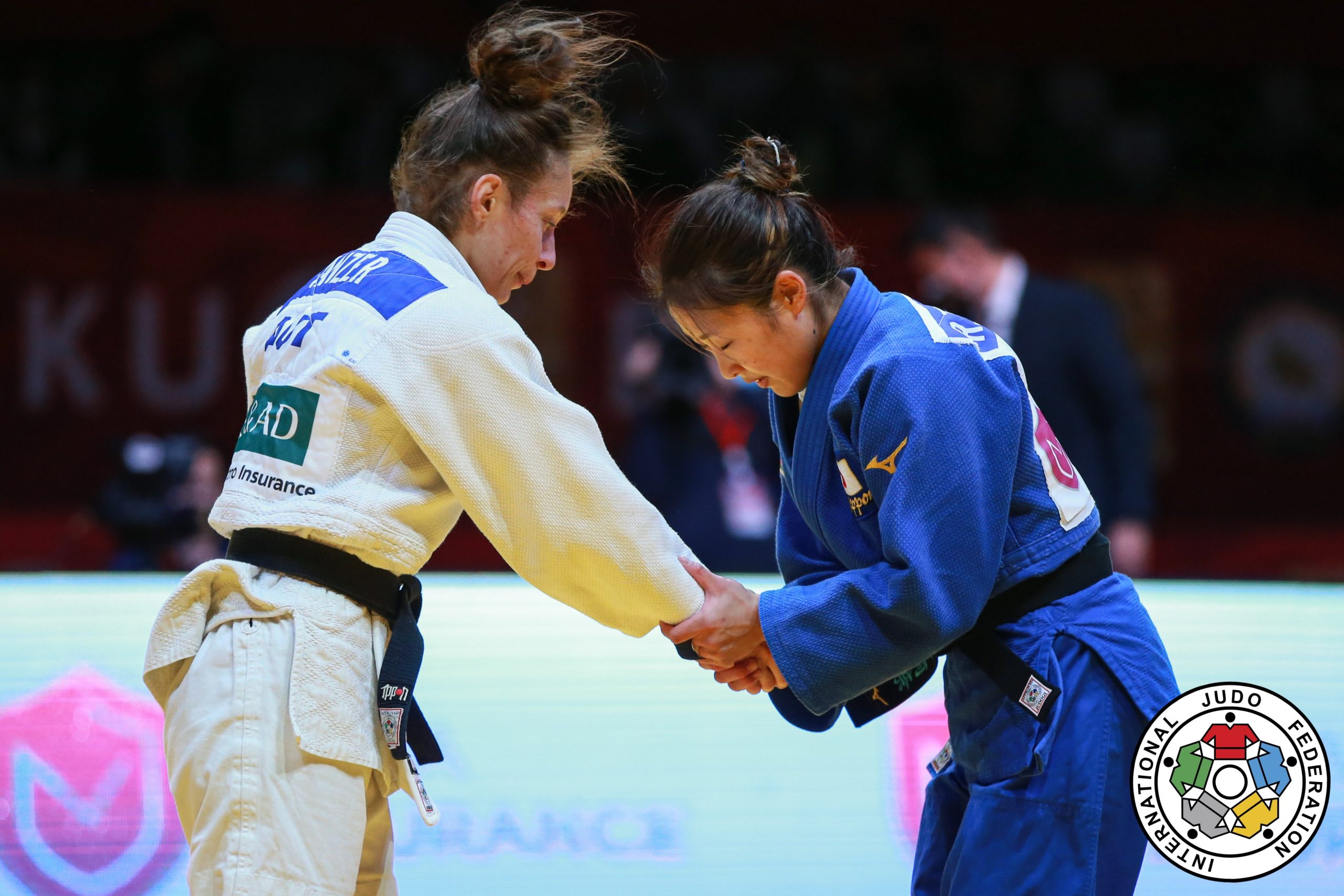 Katharina TANZER (AUT) took silver in the -48kg category. © Emanuele Di Feliciantonio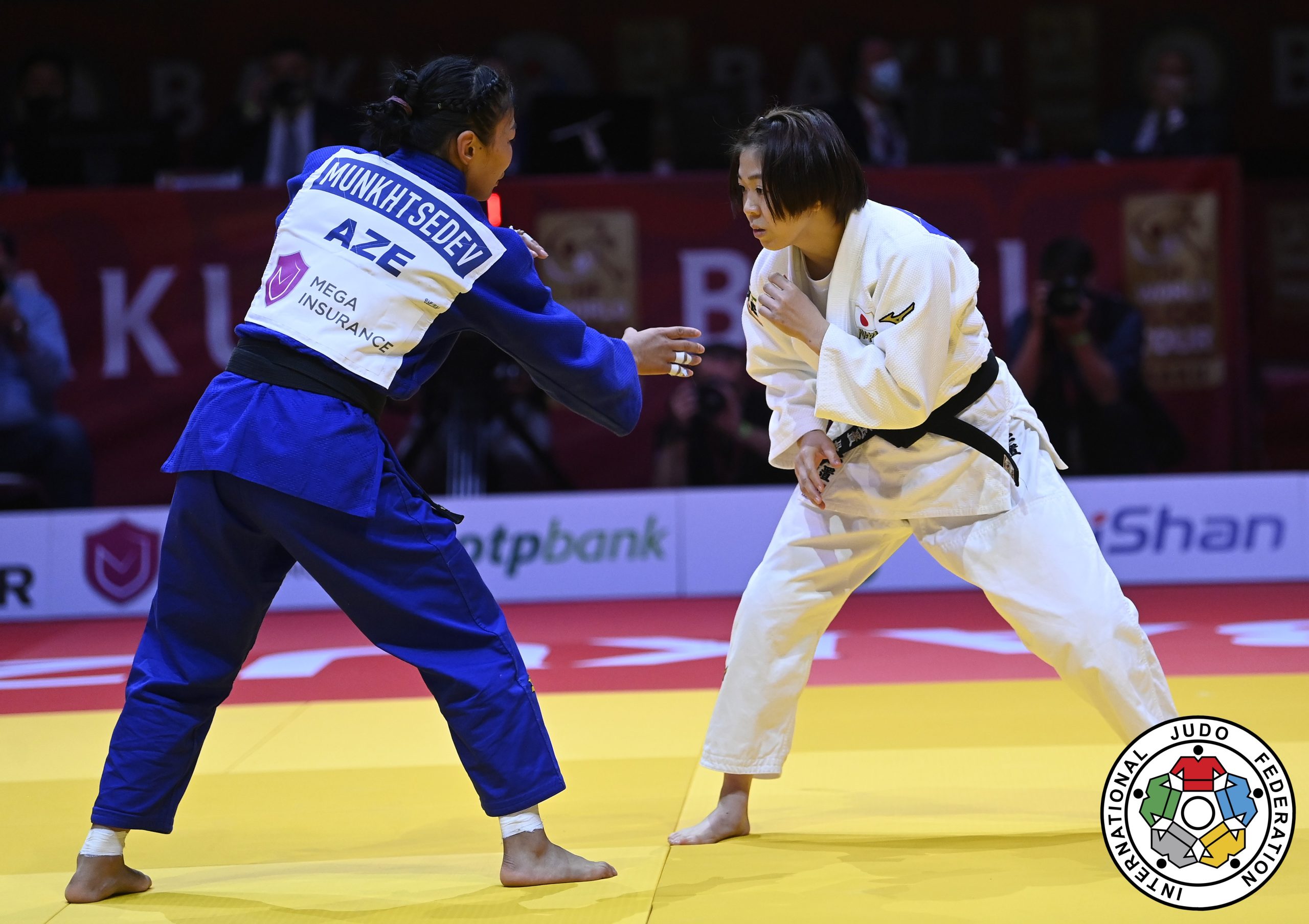 Ichinkhorloo MUNKHTSEDEV took the third medal for Azerbaijan in the -57kg weight category. © Jensen Lars Moeller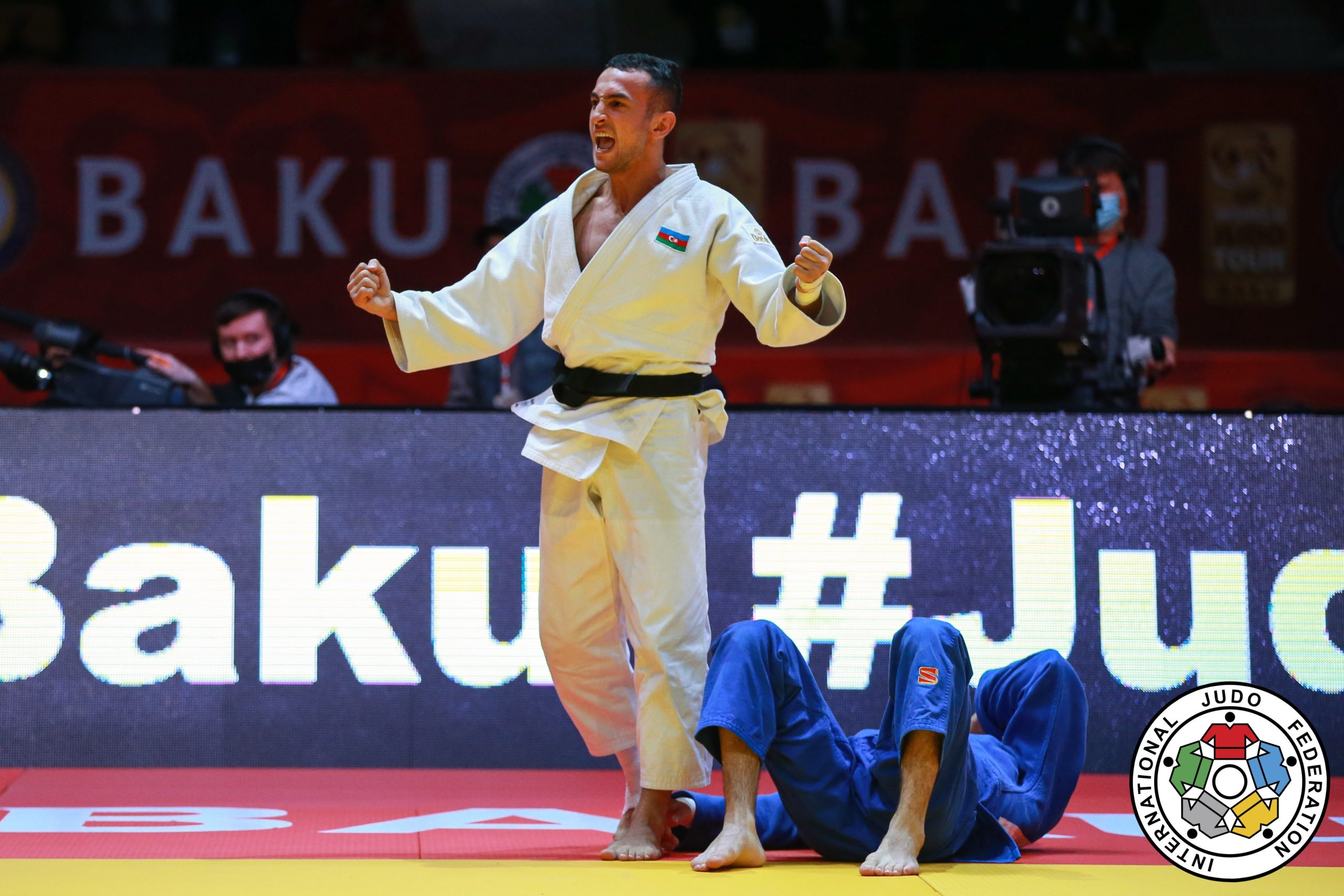 Orkhan SAFAROV (AZE) takes his third Grand Slam victory at home. © Emanuele Di Feliciantonio
Though Europe didn't quite manage the gold in the -48kg and -57kg categories, brilliant silvers were won by Katharina TANZER (AUT) and Ichinkhorloo MUNKHTSEDEV (AZE), the latter adding to the home nations day one collection.
Tomorrow we will see the -73kg, -81kg, -63kg and -70kg weight categories battle it out to decide who will take Grand Slam glory in Baku. Watch the action at live.ijf.org.
Judoka
Author: Thea Cowen
---