Yesterday evening the 2023 European Youth Olympic Festival was officially opened with a ceremonial opening. At the opening ceremony, which sold out in record time, more than 200 performers accompanied the representatives to the competition week, including Joker Out, the Orchestra of the Slovenian Army, Raiven and more than 5,000 spectators. During the festival, the streets of Maribor will be filled with 2,419 representatives from 48 countries, and their competitive performances will be available for viewing free of charge.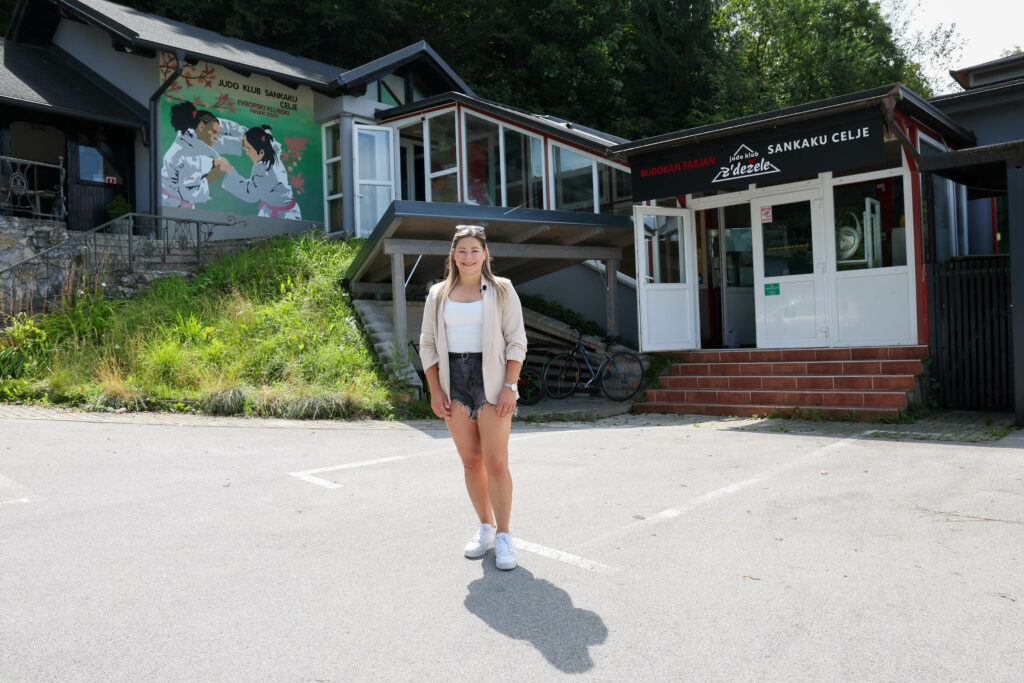 Not so far away from Maribor, just 60km away is city of Celje. Hometown of the different Olympic, World and European Champions and winners of many medals from other major events. Our host in Celje was 32-year old Tina TRSTENJAK, who showed us around Marjan Fabjan Budokan and told us some of her stories.
Before we started with filming and photo shooting she was very happy and proud to see that the European Youth Olympic Festival is being held in her country, Slovenia. 2016 Rio de Janeiro Olympic Champion proved once more why she is being a true Champion. Modest, polite and very attentive that we don't leave before we have all we need.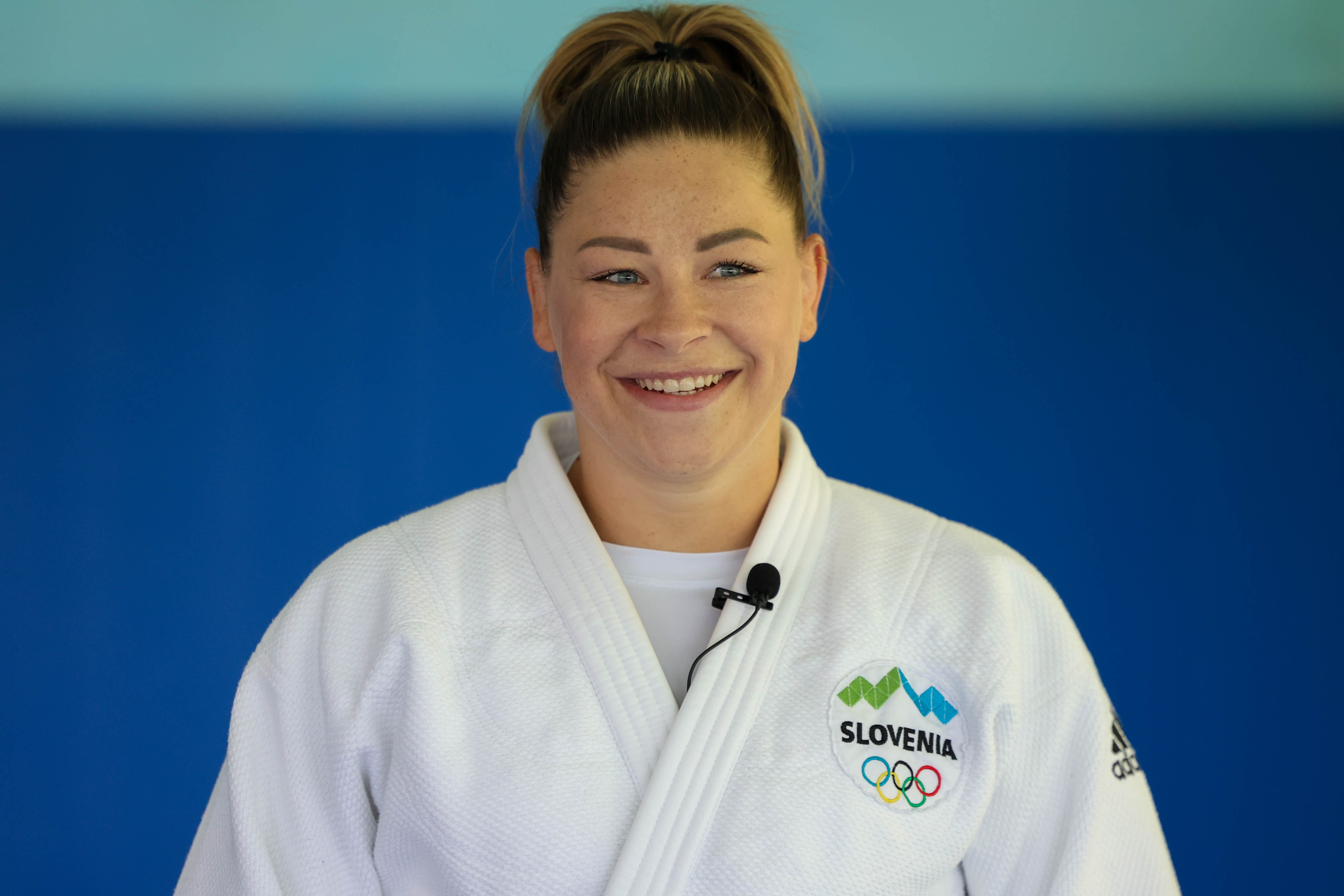 "I remember that in elementary school I wrote in my notebook that I want to be successful in judo, but I don't want to be a star."

This is just one of the memories of one of the best Slovenian athletes of all time, Olympic and World champion Tina Trstenjak, who announced the end of her career on the last day of last year.
Her Olympic experience is quite rich, first chance to be in touch with the "rings" she already had at the 2012 London Olympic, where she travelled as training partner for Urška ŽOLNIR (now ŽOLNIR JUGOVAR) who experienced the taste of victory by winning the gold medal in U63kg category at the Excell arena.
I was there, when I saw my compatriot and teammate Urška won gold in London I knew it was possible, it was completely fine to dream big.
Trstenjak said before continuing to share her Olympic stories with us.
Tokyo Olympic Games were my third games in a row, one time as training partner two times as an athlete, fun fact that you probably don't know is that I never ever attended an Opening Ceremony. For us the biggest issue is that judo is on the programme already the next day and I'd rather use that time to keep sharp, focused and properly rested for my competition day.
Fighting in the final at the Olympic Games can be a huge pressure, especially as your compatriot already won it at the last Games. Before her Rio Olympics final in Trstenjak's club there was already three Olympic medals, two were won by Urška and one by Lucija POLAVDER so in some way she knew what to expect.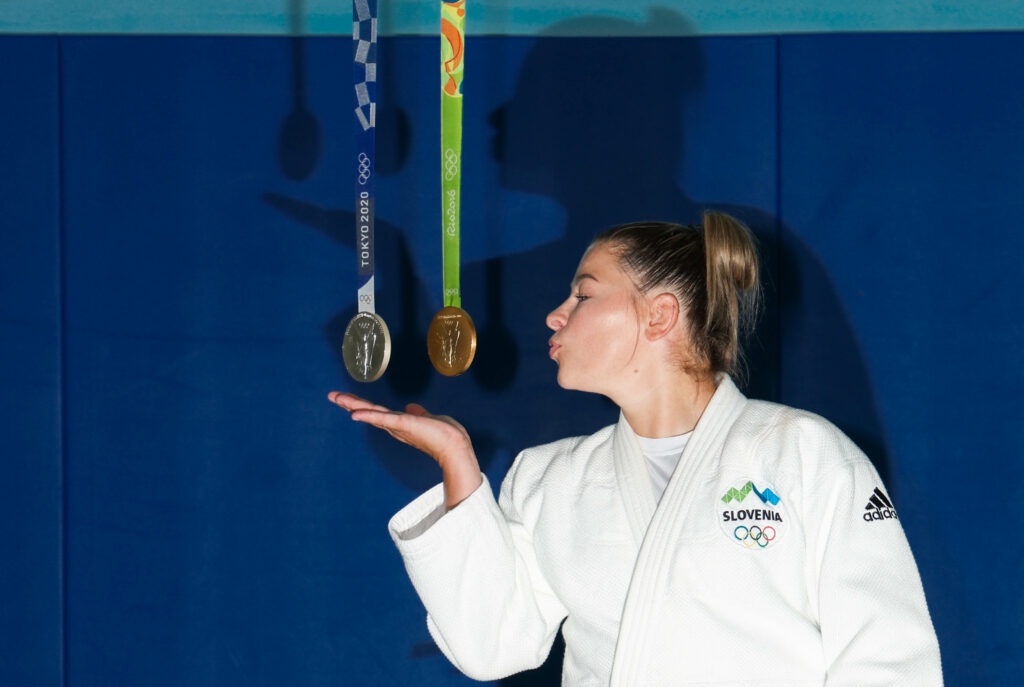 To be honest I haven't had any pressure on competition day, neither in Rio de Janeiro or Tokyo. I just did my thing what I do the best, what I was training for. Now Clarisse and myself both have gold and silver from the finals in individual competition and I hope so that she'll be in her third final in a row at the Paris 2024 Olympics.
Although everyone would think with Olympic gold and silver, World title, three European titles and many more your life must be super cool and without regrets. We came back to 2019 World Championships in Tokyo, when she lost semi-final against Miku TASHIRO (now TAKAICHI) on Hansoku-make.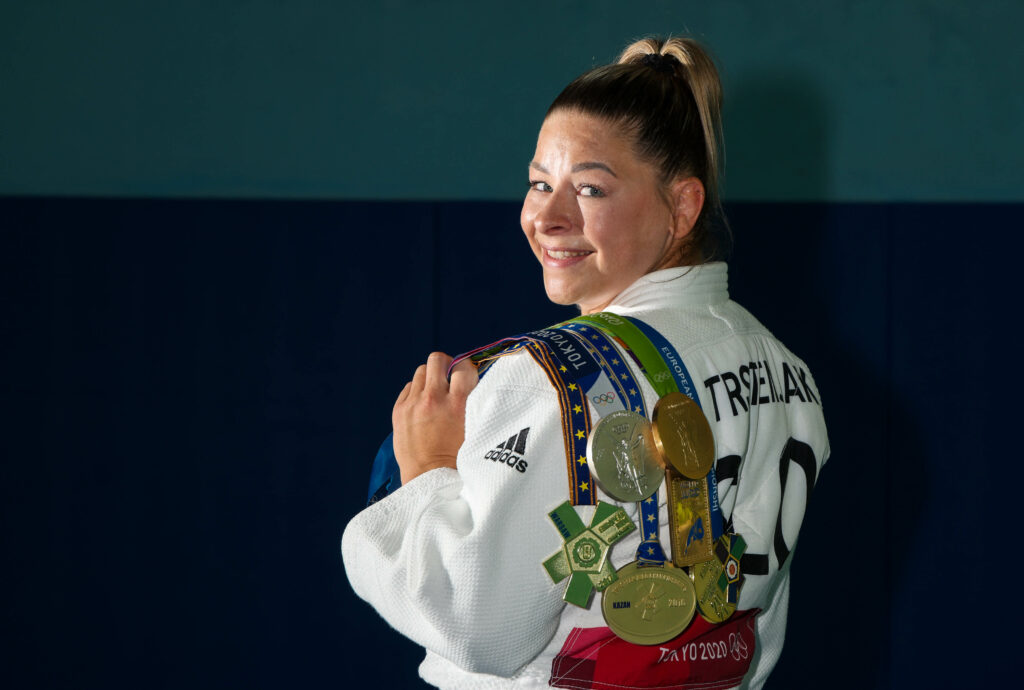 Tina Trstenjak not so long ago had a farewell party from competitive judo, but she is still very involved in judo. Twice per week she helps her coach Fabjan in the club with children, last year she became active as an expert at the IJF Academy. Continuing to take on multiple roles within judo, she embarked on a mission as a trainee for IJF Referee supervisor, so we'll have a lot of chances to see her in the future around the judo community.
The European Youth Olympic Festival in Maribor is being held from 23rd until 29th of July. In the summer EYOF edition we have 11 sports which gathered more than 3600 participants from 48 different countries.
Judoka
Author: Mario Krvavac
---