Before today, Serbia had already found places on the podium with Mihajlo SIMIN (-73kg) and Nikolina NISAVIC (-52kg) taking silver medals, only just missing out on the EYOF title in their respective weight categories, but today we finally heard the anthem. We caught up with the newly crowned EYOF champion in the -90kg category, Miljan RADULJ and found out how he was feeling after a tough day on the tatami.
I am feeling really great and so proud, I was dreaming about this moment. Im very happy because all of my friends are here and we are listening to the national anthem, it is so beautiful.
Radulj was off to a blinding start in the -90kg category, taking himself through to the semi final relatively comfortably, but Rares ARSENIE (ROU) put a stop to that.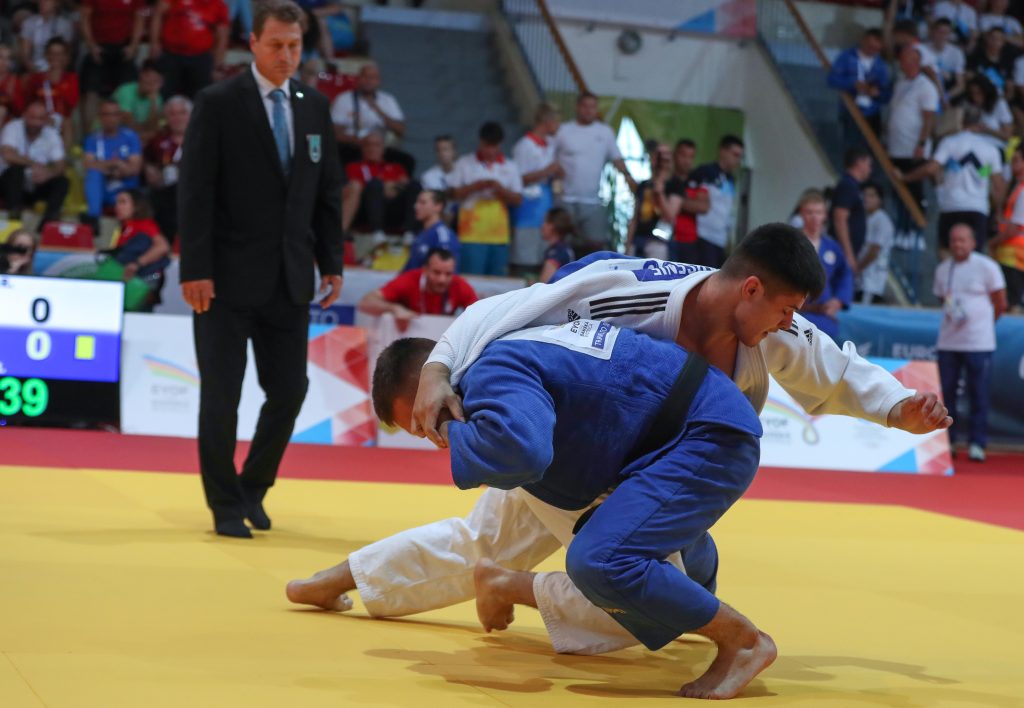 It was a really really hard contest, I was a little bit exhausted because I had been ill but I gave my best and tried to stay focussed going in to golden score, trying to stay fresh and always think clearly in this semi final. I simply did my best!
Not only did he endure an exhausting golden score contest against the Romanian but he has an exact repeat in the final, finally concluding the contest after 8 minutes and 54 seconds.
My final was also really difficult, before this contest I already knew that it was going to go in this direction so I prepared myself mentally for it, I know that my opponent from Slovenia, Nik PURNAT, is difficult to throw and I prepared a strategy to of course try to throw but always give my best. I know sometimes it is necessary to finish on three shidos but my goal is always an ippon win, it was not possible today but I hope in the future I can make it this way.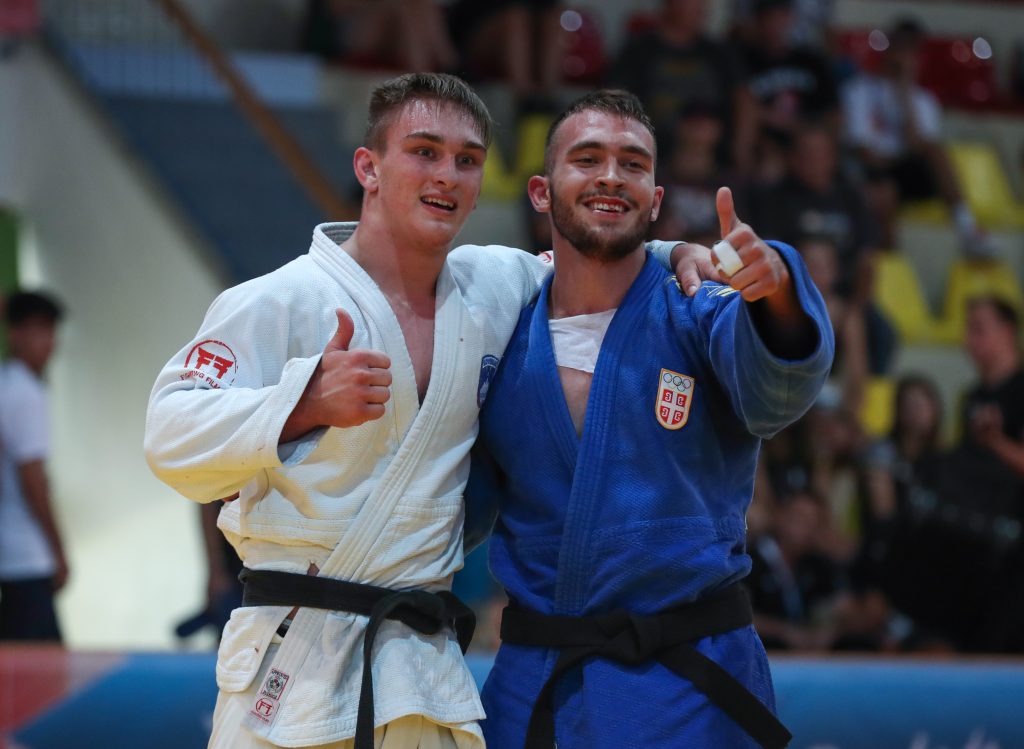 There were high expectations for Radulj given his performance on the European circuit and last month was a favourite for the cadet European title, though it didn't quite work out for him on that occasion and he had to settle for fifth place.
I was really motivated to get this gold medal because I had three European Cup golds and at the European Championships, I wasn't in a good head space, in my contests I was getting frustrated and I really felt that there was a lot of pressure so I tried to give may best today and make sure it didn't happen again!
Today's result means that Serbia are now in the leading group in the medal table in judo and will contribute to the overall EYOF tally.
I am so happy we are in the top three in the medal table but it isn't all happy feelings, I wanted my friends to be with me taking gold medals, it would have been so cool but I am still so proud of my team mates because they all gave their best and I think in the future they will be taking gold. I really am just so proud and thankful to them for their support in the crowd, cheering me on it was amazing.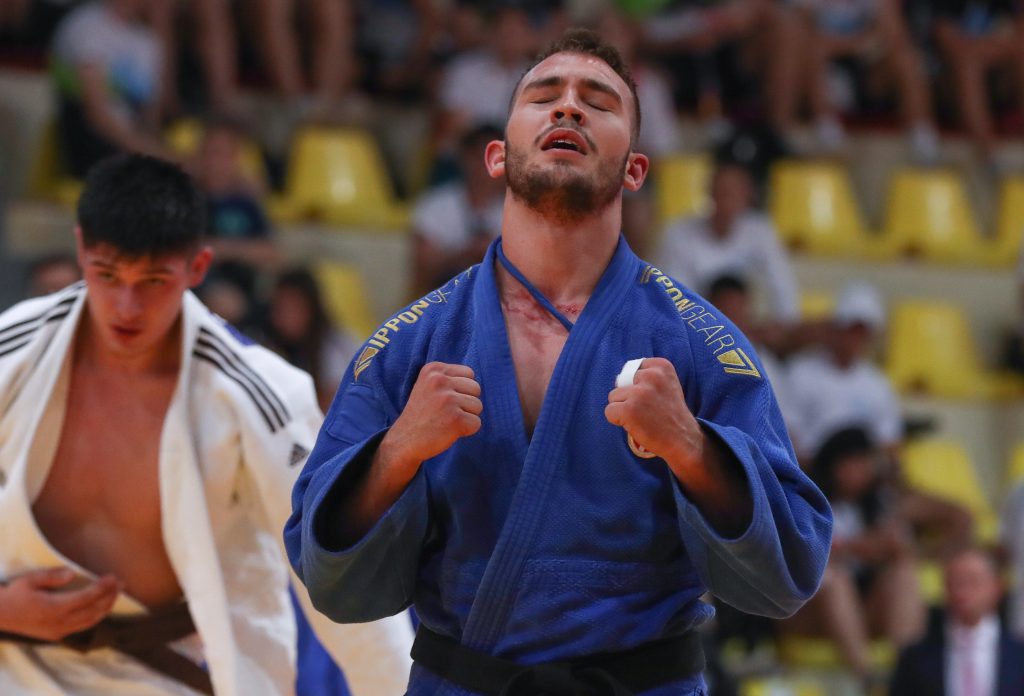 The celebrations will be great at the hotel, they have so much there, so we can relax, play some table tennis, we are speaking with everyone and exchanging experiences. It is special and such a unique event, to have all the best judoka and the best athletes in all sports together in the same place it's magical.
This was Serbia's first gold in the judo, but it was a special day for the other gold medallists in the -63kg, -81kg and -70kg categories as they also added the first gold medals to their team collections; Israel, Ukraine and Sweden.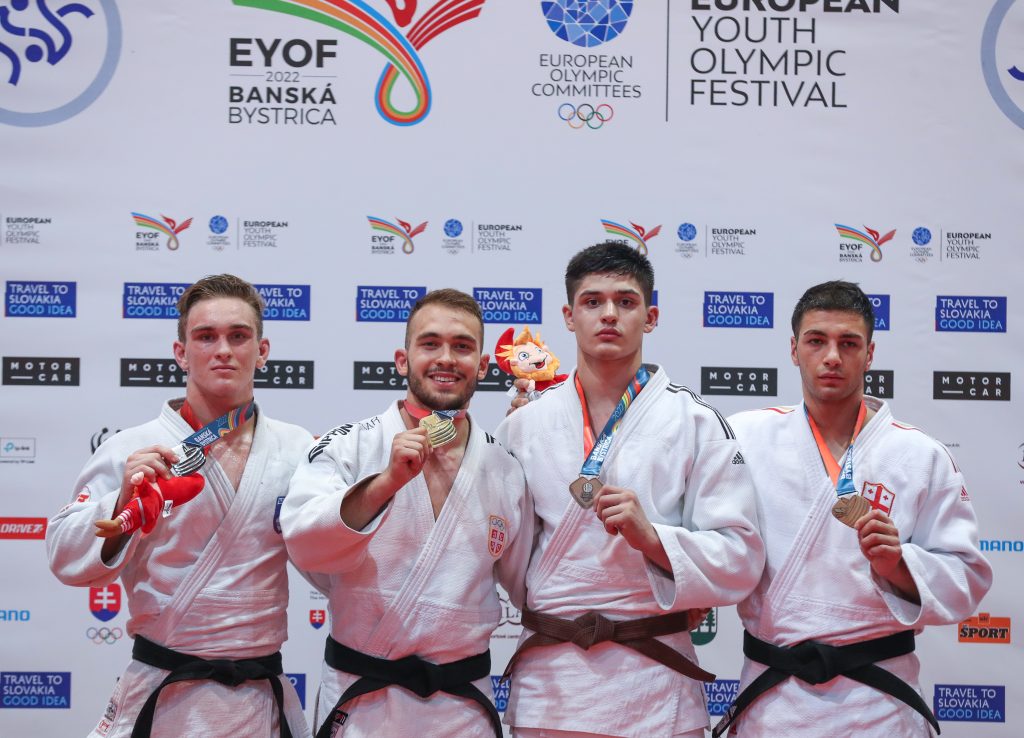 Author: Thea Cowen
---