On day one of the Veteran European Judo Championships 2022, the Hellenic Judo Federation welcomed the M5-M9 competitors to the Aorakia Stadium in Heraklion, Crete.
It was a tough first day for many of the competitors and for some, more so as categories were merged. However that didn't stop us from seeing some fantastic performances, especially from Farhad RAJABLI (AZE). The now 62 year-old once competed for the former Soviet Union, taking a junior European championship medal in Miskolc, Hungary in 1978. Now however, he boasts many titles as a veteran athlete.
As of 2019, Rajabli holds nine world and eight European titles. Aside from repeated success, what is it that motivates him to continue competing on the European and world circuit for his country?
This is my eighth European medal, as you know judo for us, this is life not just a sport but our lifestyle. Aside from my competing, I am a judo coach in Sumqayit, around 30 km from Baku since 1985.

The athletes standing with me now were all my students, starting from only six or seven years-old and now they are here competing in the veterans this week. It is amazing for me to see them continue since their childhood, it makes me proud.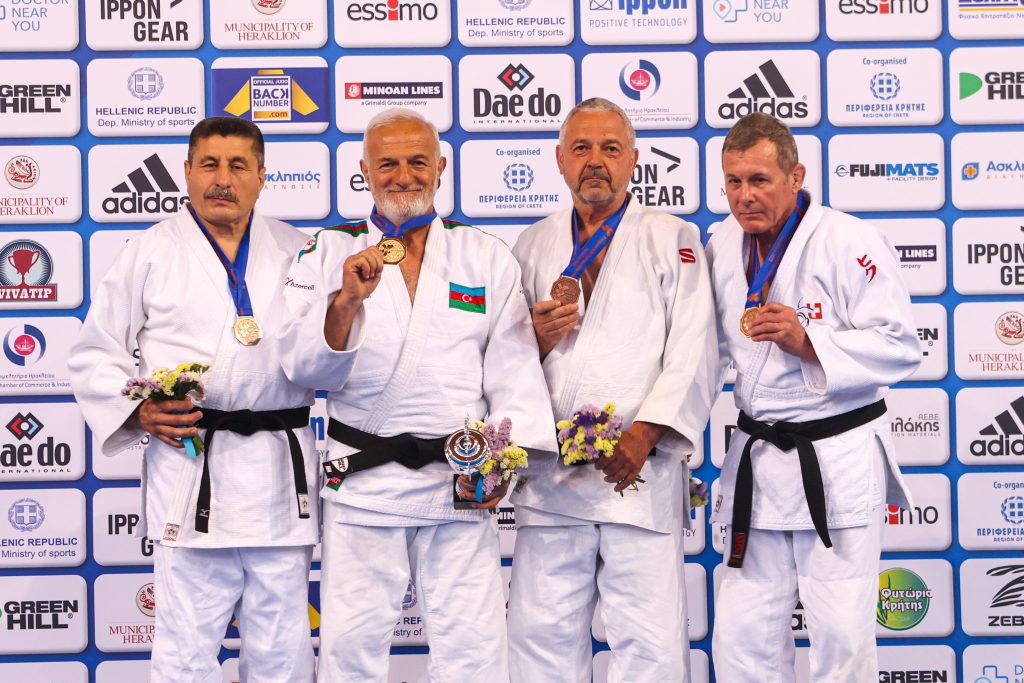 It is quite a feat to be this successful after such a long time in the sport, and for Rajabli, it is an impressive 50 years. Finally the medal standings revealed Moldova in the number one position followed by Poland and Azerbaijan.
Tomorrow the event will reconvene at 09:30 local time for the M3 and M4 categories and live judo as well as commentary can be found at www.eju.net.
The view the full gallery from the Veteran European Judo Championships, click here.
Author: Thea Cowen
---