The French Judo Federation continued demonstrating their wonderful hospitality by hosting the European Judo Union Gala Dinner on the 4th of November.
It was a beautiful event, recognising the work of both the European Judo Union and French Judo Federation during this 72nd European Judo Championships, and especially the awardees. During these annual Galas we are able to appreciate the hard work, not only of organisations, but the reason we are all here; athletes, coaches, teams and the referees.
Awardees
Best European Male Judoka 2022: Tato Grigalashvili, Georgia
Best European Female Judoka 2022: Romane Dicko, France
Best European Junior Male Judoka 2022: Mihail Latisev, Moldova
Best European Junior Female Judoka 2022: Ai Tsunoda Roustant, Spain
Best European Mixed Team 2022: France
Best European Men's Coach 2022: Lasha Gujejiani, Georgia
Best European Women's Coach 2022: Christophe Massina, France
Best Female Referee 2022: Roberta Chyurlia, Italy
Best Male Referee 2022: Raul Camacho Perez, Spain
The latter, Camacho told us,
I am happy to receive the award but I must say, the level of the referees here is so high, this award could have gone to any one of us. We love our job, this is a second family for us and I am happy to share it with all of the referees.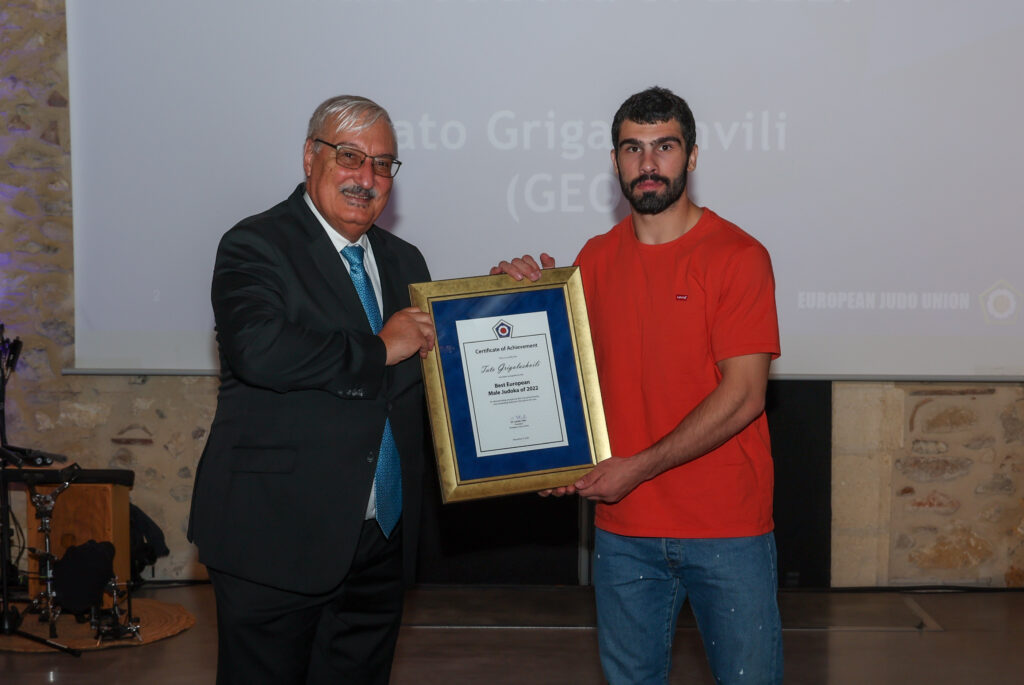 Judoka
Author: Thea Cowen
---