Both, European, World and Olympic Champion, Tina TRSTENJAK and Olympic Referee, EJU Referee Commissioner, Ms. Annamaria FRIDRICH shared the tatami at numerous occasions. The most memorable of their many encounters on the mat as athlete and referee, was the 2015 World Judo Championships, where Ms Fridrich was awarded to referee her first ever world final. This happened to be the final of the -63kg category, where Trstenjak was also making her debut in a world final. Today, for the first time, the pair of them sitting side by side supervising the referees at the European Veterans Judo Championships. A moment, which both describes as an incredible honour. We first heard from current Refereeing Supervisor of IJF, Trstenjak, describing her feelings.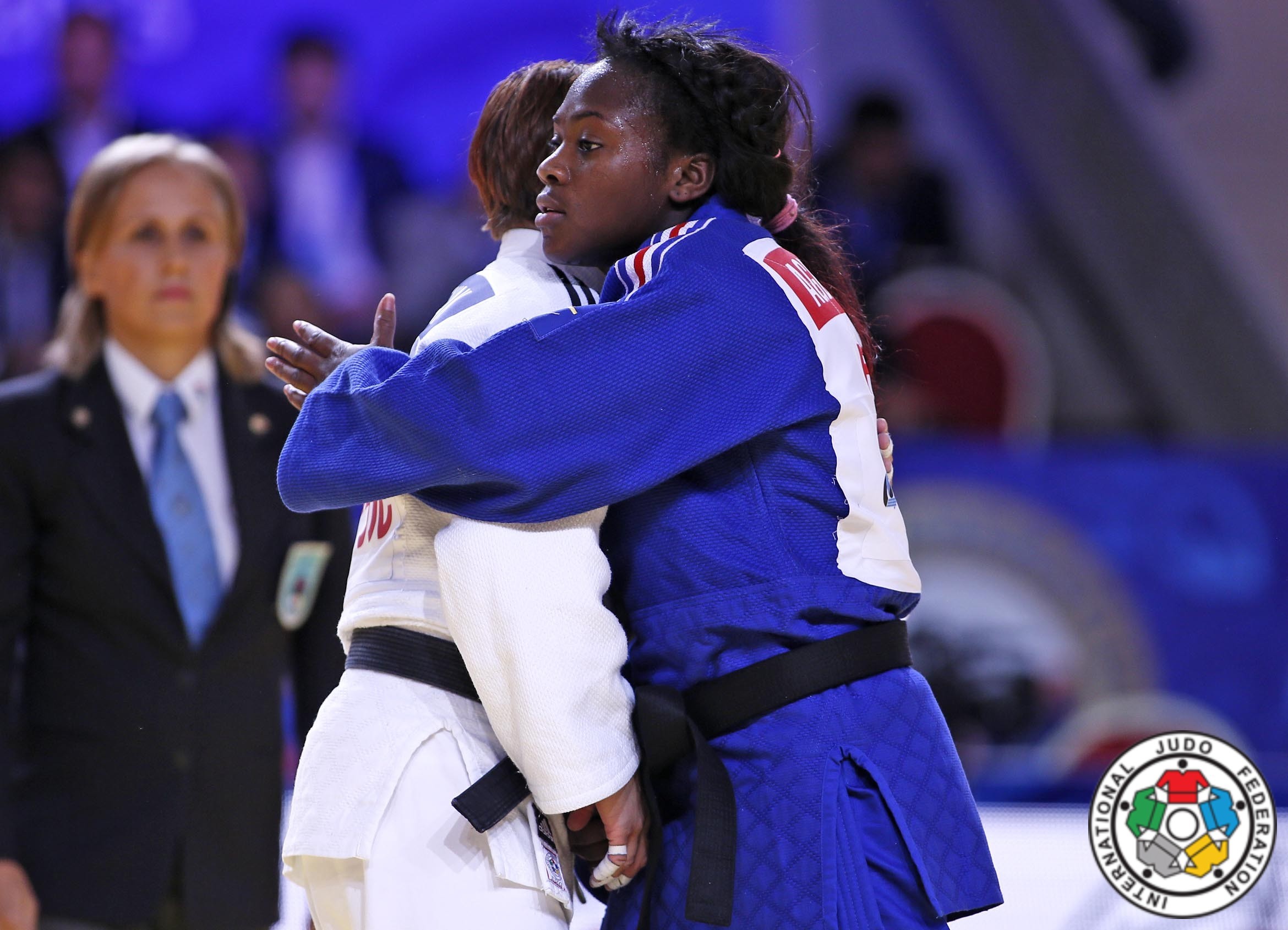 During the 2015 World Judo Championships, both Tina TRSTENJAK and Ms. Annamaria FRIDRICH made their world final debut in a role of an athlete and referee. Photo: IJF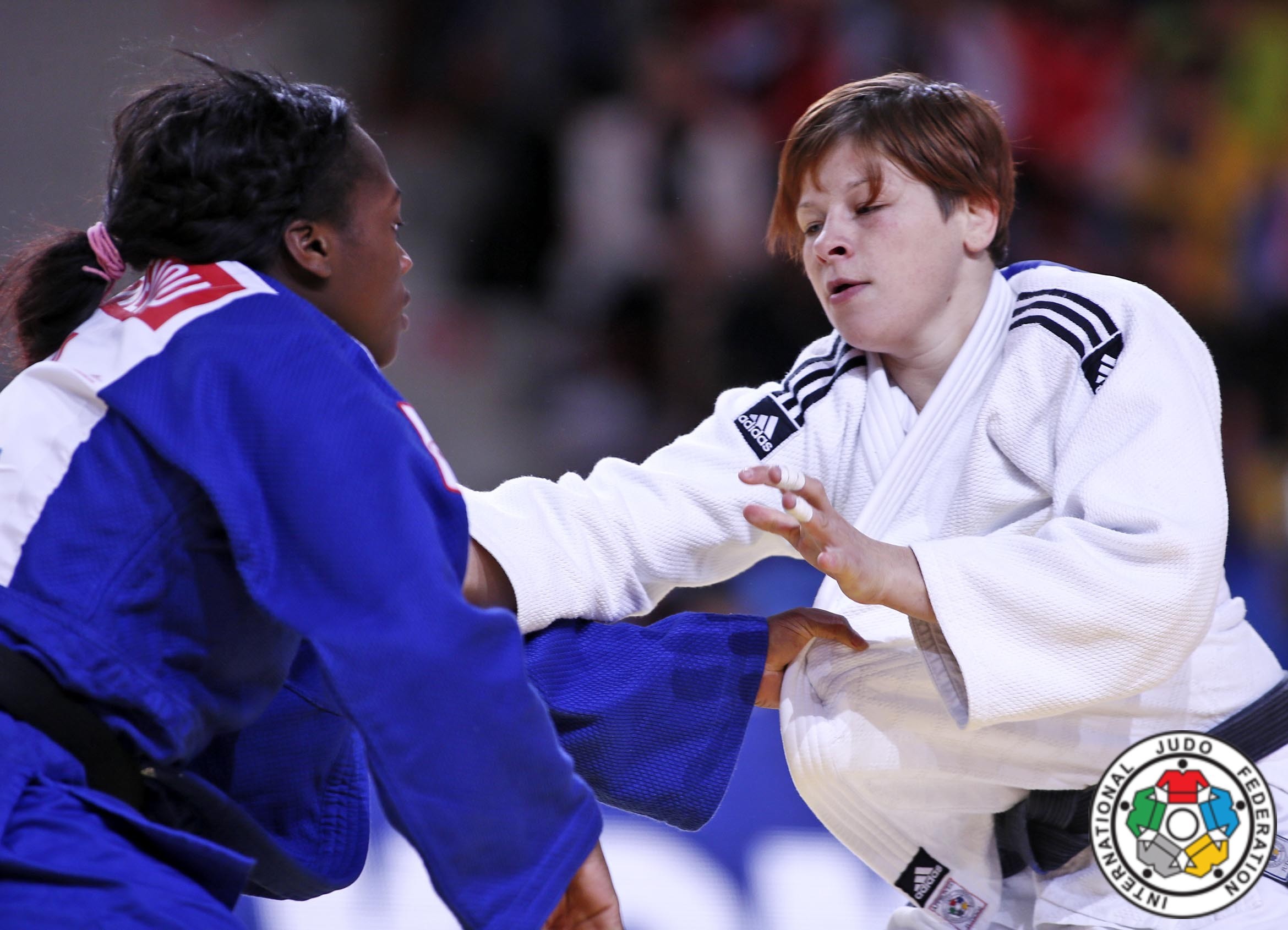 Tina TRSTENJAK during the final of the 2015 World Judo Championships. Photo: IJF
Not in my wildest imagination I would have thought I will be working amongst top class referees nor that I will be sitting next to Annamaria, supervising an event. It is amazing to be around them, I am always keen to learn and I know they have a lot to offer me with their extensive experience and knowledge.
Being a good judoka with good results is one thing, but being a top-class successful referee or a commissioner is something else and so I need to adapt to this. It is another point of view from this end.
This event is certainly different as opposed to an IJF event. We need to understand that the level, the age and the condition of the athletes are various, therefore you need to view certain situations differently. Nevertheless, I have huge respect for all athletes here, you can see they really try to fight to do their best. It is amazing to watch them and I, personally, not sure I would be able to do what they do at certain age.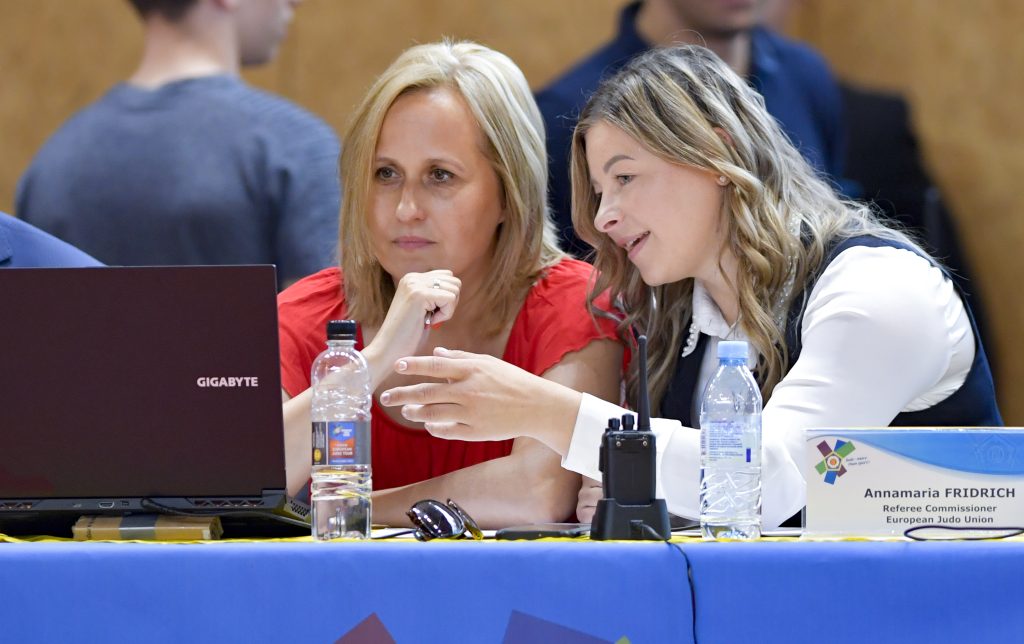 EJU Referee Commissioner, Ms. Annamaria Fridrich also expressed her emotions of today's moment.
It is an incredible feeling sitting with her here and working together at this event. This might sound cliché, but it is a pure reflection on our slogan, Judo, More Then Sport. We are all in the same boat with the athletes, coaches, referees, we are all involved in the same sport within different capacity, judo. It is beautiful that a former elite judoka is sitting with us and supporting our work. She certainly brings a new set of understanding to the table. Since she has done the sport at such a high level, she can bring a different point of view, which we highly appreciate.
We certainly teach each other. For example, penalties are always a critical discussions point. Whilst athletes on the mat wants to win, understandably, they would not mind staying on as long as it takes to win. From our side, we seek to award victory for the better of the two on the mat, the one that is more active. At times, we need to recognise margin differences during a contest, and we need to watch it subjectively and if there is anything I, or we, can teach to Tina, I believe is this; to think without the athlete's hat on and to recognise those tiny differences sometimes.
I must commend Tina for her dedication as it is equivalent to the times when she was on the mat. She has a heart and the mind of a true champion. I am very proud of her and her constant progress within her new role, it is a privilege to be sitting with her here and working alongside.
Judoka
Author: Szandra Szogedi
---