Both referees and many coaches from across Europe came together for a review seminar at the 6th Judo Festival. Maarten ARENS, Coordinator of the Coaches Committee, had gathered a series of questions from high level coaches in regards to refereeing and the assignments of scores as well as penalties in difficult contests. The purpose of this seminar was to help coaches understand the refereeing decisions or to answer any more questions they may have.
Referee Commissioner, Vladimir VOSTRIKOV led the seminar by running through clips of contests that had been debated by coaches, in order to deliver the correct knowledge and awareness both practically and discussing theoretically.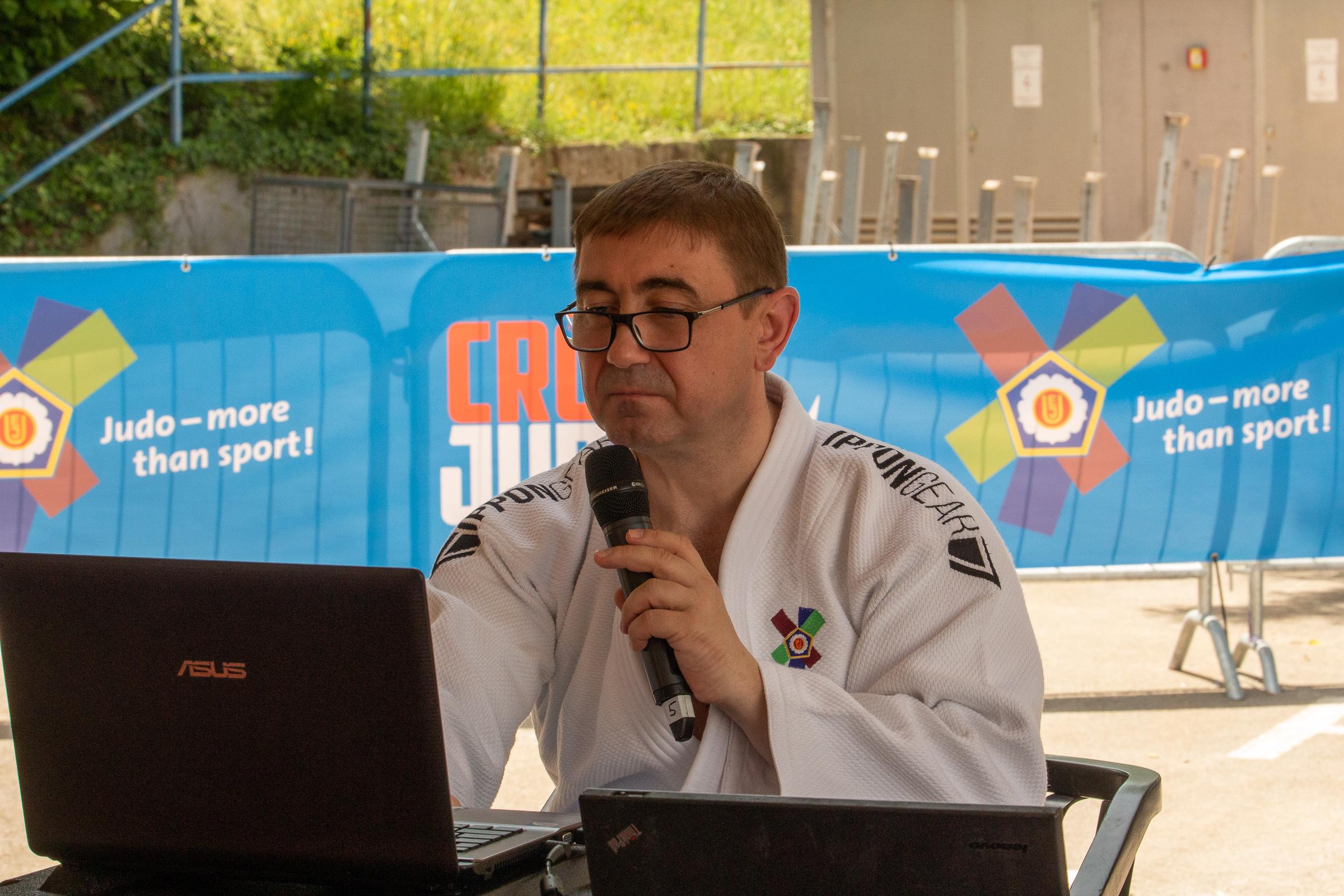 After the morning training session all coaches were involved in sessions where we analysed two 'difficult' contests from the Dusseldorf Grand Slam 2019. It was a very interesting exchange of opinions and good discussions. Referees gave the detailed explanation on the questions of the coaches and some asked our opinion on video examples from their smartphones. These meetings between referees and coaches still bring more understanding and respect to each other. We appreciated this experience very much.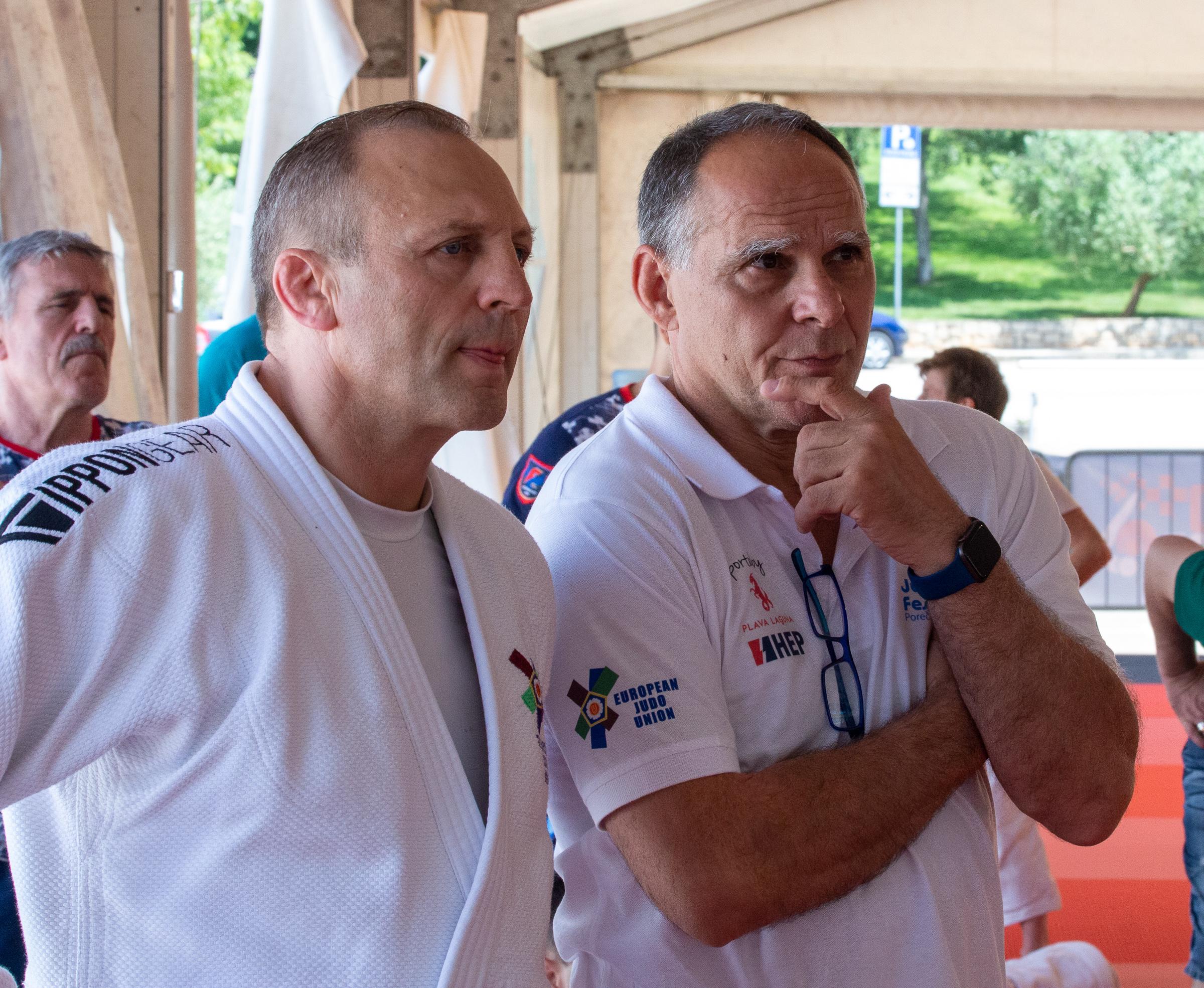 Sports Director, Wieslaw BLACH was very happy with this seminar,
During the 6th Judo Festival in Porec, two of those days involved coaches meeting with the refereeing commission and myself, a sports director, providing a morning training session together with EJU referee commission. Together, they helped athletes and coaches to understand the new rules, the evaluation of techniques and after the practical part, we had a theoretical seminar, 49 coaches participated in this seminar. It was very nice and very interesting, the coaches were very active and there were lots of questions regarding transitions of ne waza to tachi waza, about penalties, about kaeshi waza, because now it is very difficult during the contest. It was very interesting, the EJU refereeing commission showed film from competition in Grand Prixs and Grand Slams and we discussed these problems.
The Judo Festival lends itself as a great location where coaches are already together for the OTC, Cadet and family camps etc. and so can continue to be updated and assisted by members of the refereeing commission who are also present.
Author: Thea Cowen
---