For those referees circulating on the IJF World Tour, a meeting prior to the tournament starting, whereby the referees go on to the tatami to discuss, and prepare for the upcoming event, is not unusual. However this is the first time that the European Judo Union have prepared in such a way.
Led by Head Referee Director, Alexandr JATSKEVITCH and Head Referee Commissioners; Annamaria FRIDRICH, Cathy MOUETTE and Franc OCKO, it was a great opportunity to practice together and essentially have a 'warm up' before the main event. A special aspect was the presence of not only these top referees, but of the EJU President, Dr. TÓTH László.
Taking this occasion on the eve of the Junior European Judo Championships in The Hague, Netherlands, Tóth could see first hand the high level of referees that will be judging the European future stars. It is a great responsibility to be a referee, making objective decisions which inevitably decide the success or failure of an athlete, and both triumphs and failings must be correctly identified in order for these young athletes to develop.
With three days of individual competition and rounding off with the exciting mixed team event, it's isn't only exciting for those competing, but for the third person on the tatami.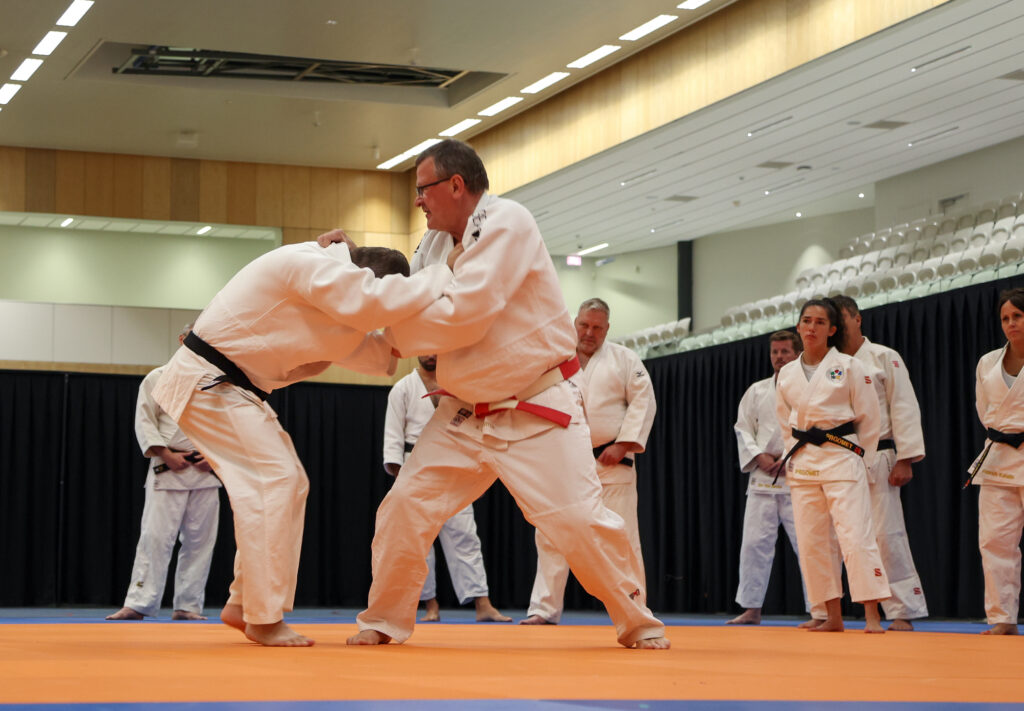 Author: Thea Cowen
---