The current World Champion Guram TUSHISHVILI (GEO) came out all guns blazing in his first contest against Shubham KUMAR (IND), very quickly moving on to fight the Tajikistani athlete, Temur RAKHIMOV following a sode tsurikomi goshi.
Against RAKHIMOV, he needed to be more tactical in his approach, realising that his seoi nage attempts were futile against this opponent, he bided his time and countered an uchi mata attempt, transitioning straight in to kesa gatame.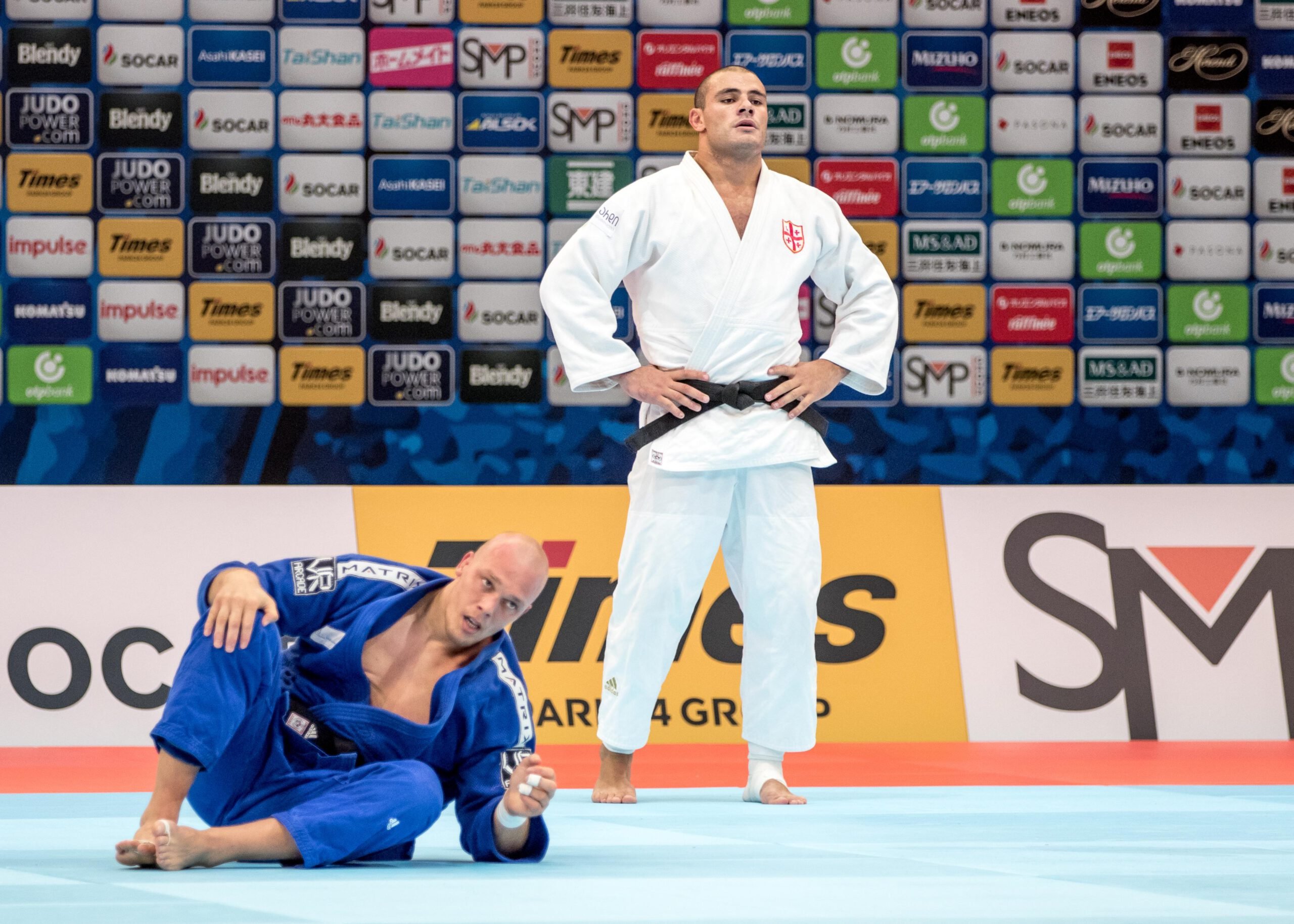 The quarter final against Henk GROL (NED) was greatly anticipated. The Dutch, with three World silver medals and two Olympic bronze to his name was a great threat, having beaten TUSHISHVILI twice before and only losing out in the European Championships this year where he settled for bronze as the World Champion took the title.
It was a completely one sided contest, a simple gripping infringement initiated the downward spiral of GROL. Due to the Georgians control, GROL ceded another penalty for passivity, unable to put in any attacks, then came the scores. First TUSHISHVILI threw for waza ari and moments later, a timely single-handed uchi mata for ippon.
The semi final will be against HARASAWA Hisayoshi (JPN), he two have yet to face each other in competition, so the question remains until the final block, will the current World Champion beat the home favourite in Tokyo?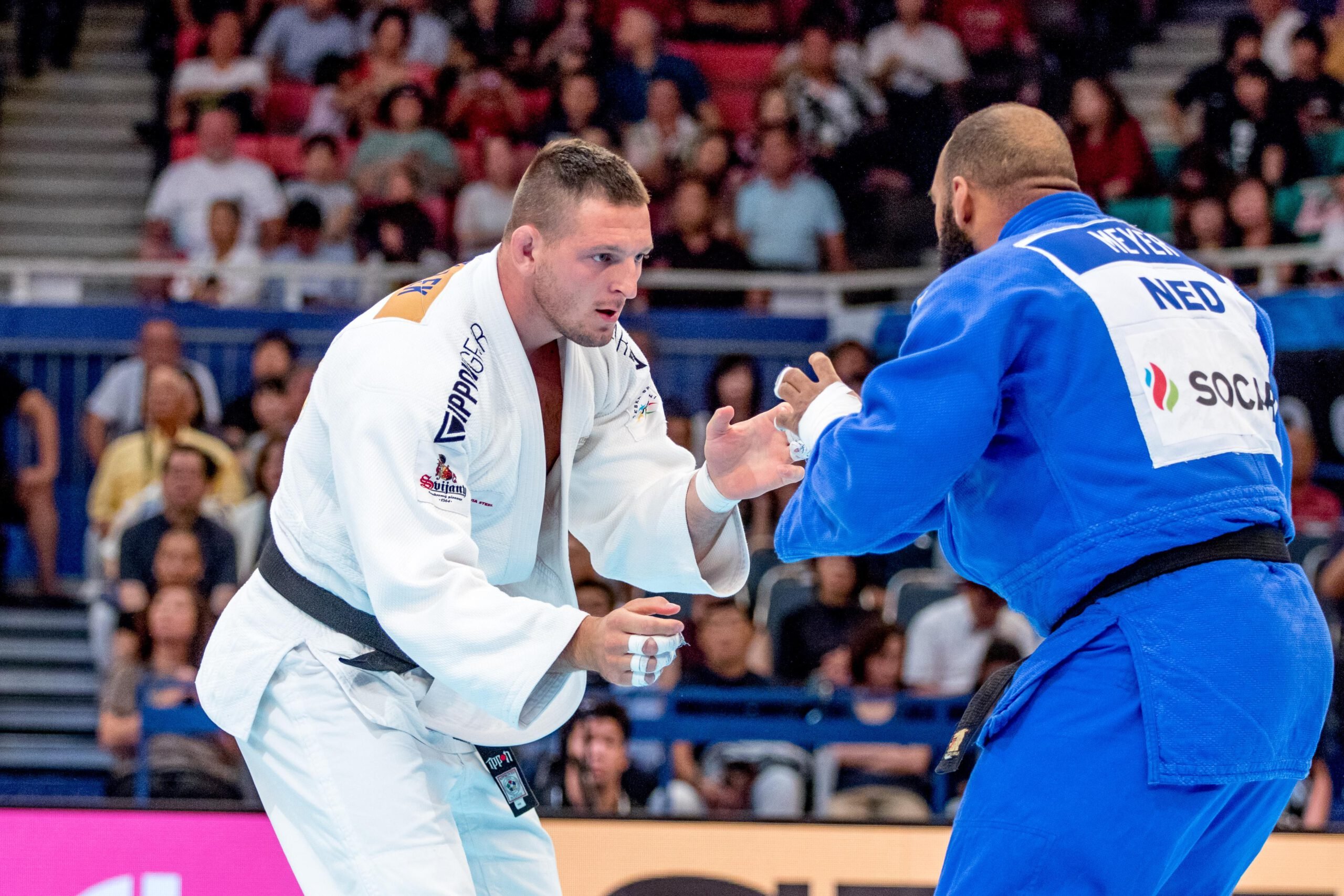 On the bottom half of the draw, the -100kg Olympic and World Champion, Lukas KRPALEK (CZE) was on a roll, defeating his first opponent by a submission and the 3rd round contest against Shakarmamad MIRMAMADOV (TJK) in ne waza as well.
The quarter final against Roy MEYER (NED) was tough, compared to KRPALEK's head to head tally against the other Dutchman, GROL, this pair haven't met anywhere near as much, though the Czech athlete has been successful on each occasion. KRPALEK came out strong as always and MEYER's defence was up, preventing the Czech from scoring the first three minutes. His ne waza came in to play on multiple occasions but was unsuccessful, MEYER sliding out of each turn. However, his defence was not enough, the onslaught caused him to be awarded three shidos and put KRPALEK in to the semi final against KIM Minjong (KOR).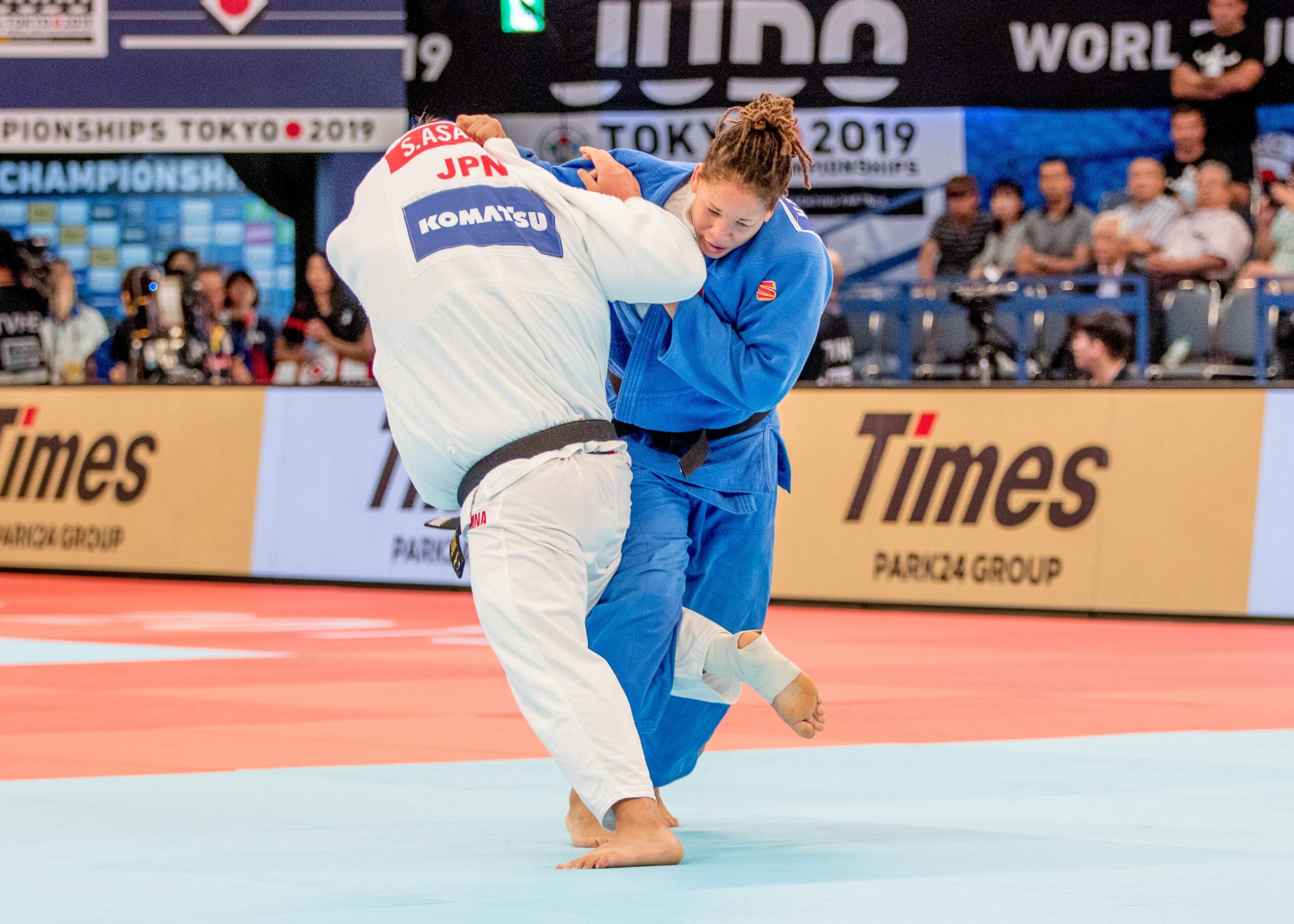 In the +78kg category, Kayra SAYIT of Turkey is the only European athlete to find herself in the semi finals after beating the current World Champion, ASAHINA Sarah (JPN). The 2018 World bronze medallist certainly stepped up her game in Tokyo. Her initial contest after a first round bye was against Nazgul MARATOVA (KAZ), and after a slow start as the pair read each others movements, SAYIT went after her opponent and scored a massive ippon with tani otoshi. The next two contests were very difficult and against strong opponents, unfortunately though she tried her best she was unable to score against ASAHINA or current European Champion Maryna SLUTSKAYA (BLR). For her opponents, their contests were impossible and lost out on penalties.
SAYIT will compete in the semi final against the second Japanese athlete in this category, SODE Akira.
Final block starting at 7pm local time:
+78kg
Repechage Contests
Beatriz SOUZA (BRA) v Iryna KINDZERSKA (AZE)
ASAHINA Sarah (JPN) v Larisa CERIC (BIH)
Semi Final Contests
Idalys ORTIZ (CUB) v Maria Suelen ALTHEMAN (BRA)
Kayra SAYIT (TUR) v SONE Akira (JPN)


+100kg
Repechage Contests
Henk GROL (NED) v Rafael SILVA (BRA)
Roy MEYER (NED) v David MOURA (BRA)
Semi Final Contests
Guram TUSHISHVILI (GEO) v HARASAWA Hisayoshi (JPN)
Lukas KRPALEK (CZE) v KIM Minjong (KOR)
Author: Thea Cowen
---