As we conclude September, the assigned month of the judo value 'Respect', we reference the past and present work of the EJU Vice President, leader of the Education sector, Sergei ASCHWANDEN and Judo for Children project co-lead, Nuno DELGADO.
Most will know these names, but not in the professional capacity within their European Judo Union roles today. Both have acquired medals at the highest level, accomplishing their goals as competitive judoka, by stepping on the Olympic podium. Now friends and colleagues, the pair were once adversaries and this particular friendship is a prime example of how the judo values, namely respect, affect us throughout our lives. In 2003, Aschwanden and Delgado went head to head for the European title in Dusseldorf with the Swiss President victorious on that occasion. This of course wasn't the beginning. What are the earliest memories they had of one another?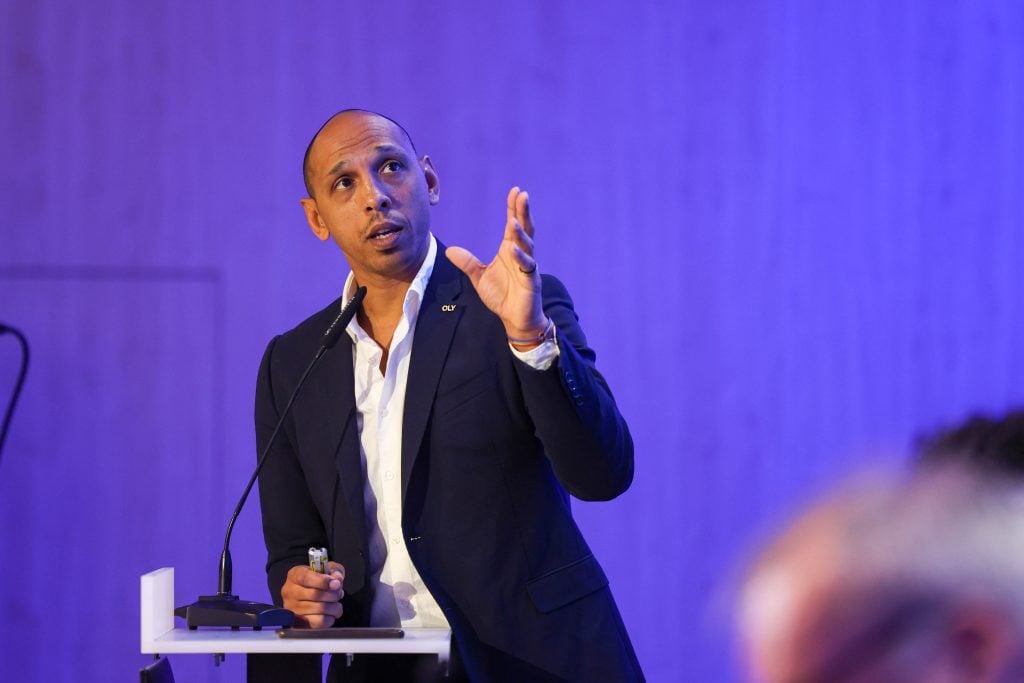 Sergei: What I remember most about Nuno was how easily he integrated into the elite judo circuit at a very young age. He had natural physical strength and flexibility. He had a relatively relaxed approach to all the pressures of our circuit and it was during the evenings that we spent the best time together. My mother, who was originally from Kenya and never attended tournaments because she was too stressed, always told me that I had to take care of my coloured brothers. There were several of us – Nuno, Winston Gordon, Daniel Gürschner, Ralf Akoto and Darcel Yandzi – and we got to know each other regularly. In the end, she was right, because not only did we push each other to the top, but we were also united in the most difficult times. This approach and these exchanges are the memories that remain in my mind of Nuno.
Nuno: I met Sergei Aschwanden in 1997, in my first experience of the old European circuit of high-level tournaments. Sergei, who curiously is the nickname of my younger brother Alfredo, was a stylish guy, with his wide gold thread and all the "swag" of someone who has nothing to lose and fully trusts in his abilities! But our friendship started in 1999, in the Paris Tournament after our first confrontation, followed by some very nice beer, at a pub of a well-known French Judoka. There was, at the time, a group of young judokas of African origins in European Judo, who were on the rise and who wanted to conquer their space, their own style, a more dynamic, explosive and expressive judo, which had nothing to do with classical Asian Judo, or even with the mechanically physical Judo of most European countries. Sergei, besides has incredible gripping, was most technical of all of us!
We often see in other sports that tension and high stakes can result in untoward behaviour between athletes, towards referees, and occasionally gamesmanship. However this is extraordinarily rare in judo, and we attest this to respect and etiquette on the tatami.
S: Respect is a fundamental value in my everyday life. To fully integrate this ideology, the role of those around you is fundamental. When I talk about the role of those around you, it starts with your parents, from the earliest age. The earlier parents are able to instil certain principles, the easier it is later on, as an athlete, to apply these ideals. Parents and those close to them (coaches, physical trainers, managers, doctors, etc.) are all role models and if they manage to work in continuity with the fundamentals of their parents, then there is no need for a great deal of discipline to maintain respect at the top of the list of values to live by. I'm a fervent advocate of education through sport and I'm convinced that judo is one of the most appropriate sports.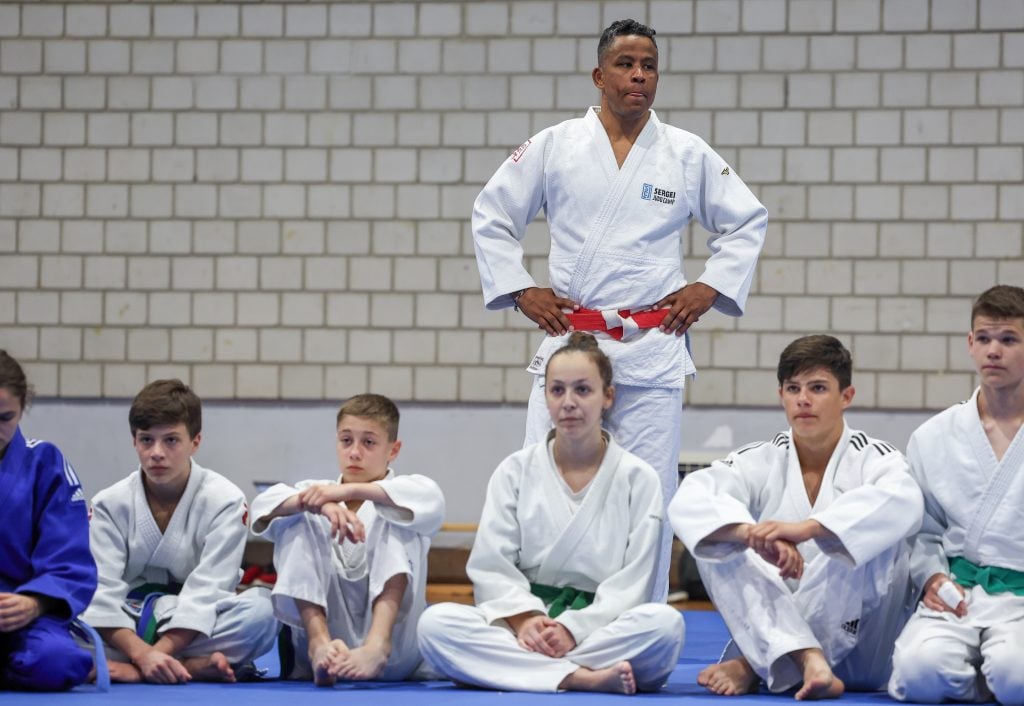 N: Respect is the backbone of life in society and a big part of the human development. For this reason, respect is one of the pillars of the Olympic movement and one of the most important values of the Judo Moral code of the International Judo Federation. I would like to add that having a symbolic gesture like the Judo bow is very important, contributing to instil this behaviour in practitioners, since in judo we use it daily in different moments of the training sessions. However, with pressure, self-control and respectful behaviours are expected to be tested to their limits, this is why in Judo it's not tolerated and can even be the reason for reprimand and disqualification of athletes or coaches in competition. The bow remains as an important symbol of respect during every fight.
It is this respect for one another that has turned their friendship whilst competing in to a shared mission within their own countries, and now in European judo.
S: I think, on a very personal level, that my relationship with an athlete, but above all a personality like Nuno, has been built on respect, on the desire to exist through judo but also, once our career is over, to pass on what judo has taught us. Nuno has developed programmes and concepts in his home country of Portugal that can be taken as benchmarks. I've always seen him as a model and I've tried to apply some of these concepts in my own country, Switzerland. Over time, we have remained close and, as chance would have it, we have found ourselves in the education department of the European Judo Union, where I have the privilege of trying to develop models that can be applied at European level. His experience and expertise are very useful to us and I'm very grateful to him. As for the fact that Nuno did me the honour of writing the preface to my book, that came naturally to me and I am above all very proud and honoured that he accepted. This book has been a kind of self-analysis, especially since the death of my father, and I've often thought back to the wonderful moments shared with my judo friends, including Nuno, and especially our fight in the final of the European Championships, which sealed our friendship.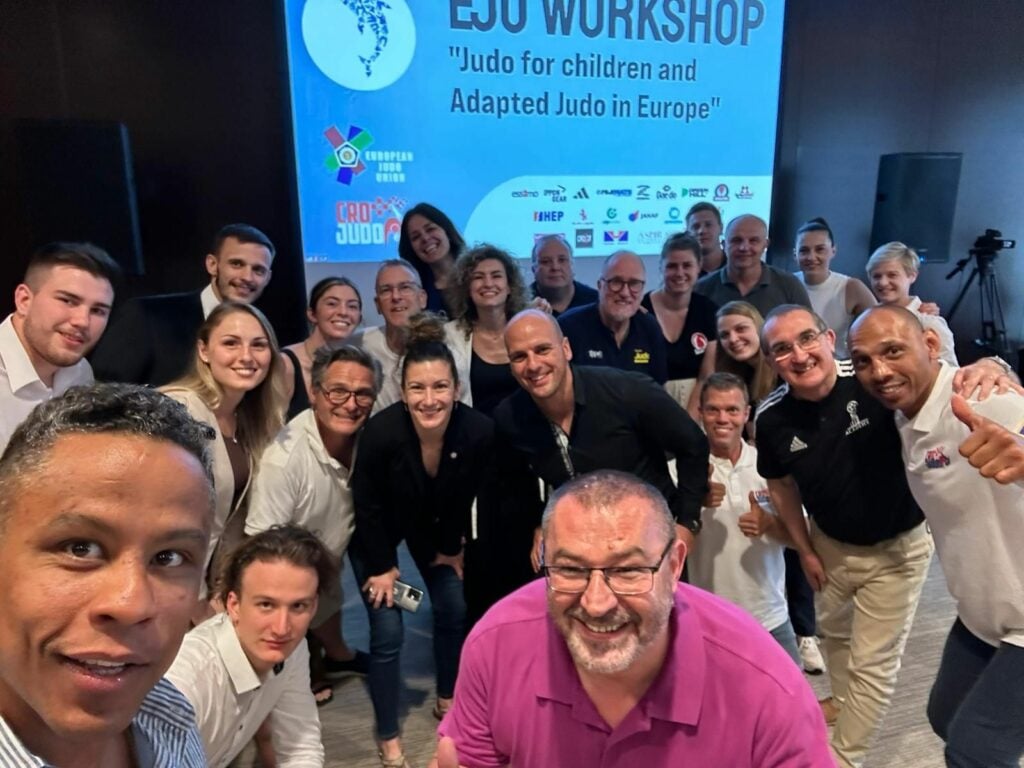 N: Sergei has had a long and consistent career. He entered active social life late, but this didn't stop him from completing his studies and quickly developing his international sports projects, in which I had the privilege of participating twice. Later on, I learned that he ran to represent Olympic athletes on its world committee. Recently, he took up politics, defending his region's rights to a healthy and active lifestyle. He has also managed to do something that many of our generation would like to have in our countries, winning the elections to the presidency of his country's federation and thus leading the destinies of national judo with full knowledge of the cause and vision. More recently, we have joined in a challenge, this time from the same side of the fight, now that he is Vice-President of the European Judo Union, for the Education sector. Being perhaps the sector with the most growth potential in the European Judo Union, I'm sure Sergei is the right man for this challenge. I am quite honoured to be part of this team.
Author: Thea Cowen
---