A fourth medal winning performance on the IJF World Tour in as many months for Luise MALZAHN (GER) saw the 28-year old German take the gold medal on the third and final day of competition at the Baku Grand Slam. It has been a five-year wait between Malzahn's only previous Grand Slam gold medal (Abu Dhabi 2014) and this stunning success in Baku. Make no mistake, this was a quality field, and Malzahn rose to the occasion to demonstrate that she remains hungry for competition at the highest level.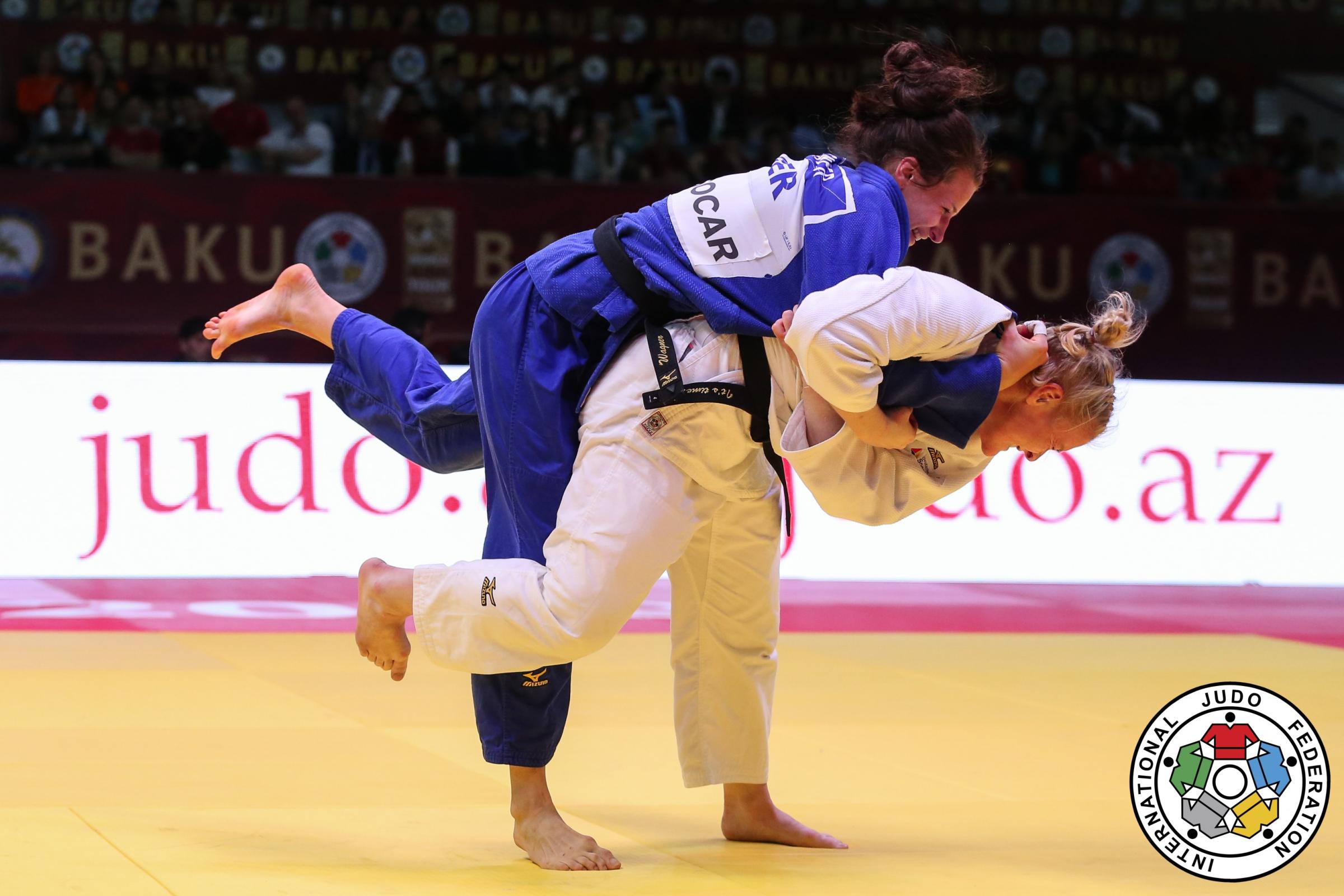 Malzahn began the day seeded number eight, knowing also that she was in a field that contained three former world champions. Moreover, her win-loss ratio against the trio suggested that finding her way to the podium would be difficult. But, Malzahn confounded any doubters with one of her best career performances. After a first-round bye, Malzahn cruised past Yahima RAMIREZ (POR) whose shocking record of losses due to hansokumake is bewildering. The quarter-final put Malzahn up against number one seed Myra AGUIAR (BRA) to whom she had lost on each of their seven meetings. This time things were different and Malzahn managed to score early with harai goshi leaving Aguiar to chase the contest, a chase that was ultimately unsuccessful. In the semi-final Malzahn faced Madeleine MALONGA (FRA) to whom she had lost in the final of the Paris Grand Slam some three months ago. Malonga looked nervous and collected two shidos before walking onto a huge uchi mata that catapulted the French fighter over for ippon. In the final Malzahn faced her team mate and close rival Anna Maria WAGNER (GER). Only four places separate the pair on the IJF World Ranking List, yet it was Malzahn who dictated the tempo, throwing Wagner twice to take the gold medal.
Podium
+78 kg 1. KALANINA, Yelyzaveta (UKR) 2. CERIC, Larisa (BIH) 3. KINDZERSKA, Iryna (AZE) 3. VELENSEK, Anamari (SLO)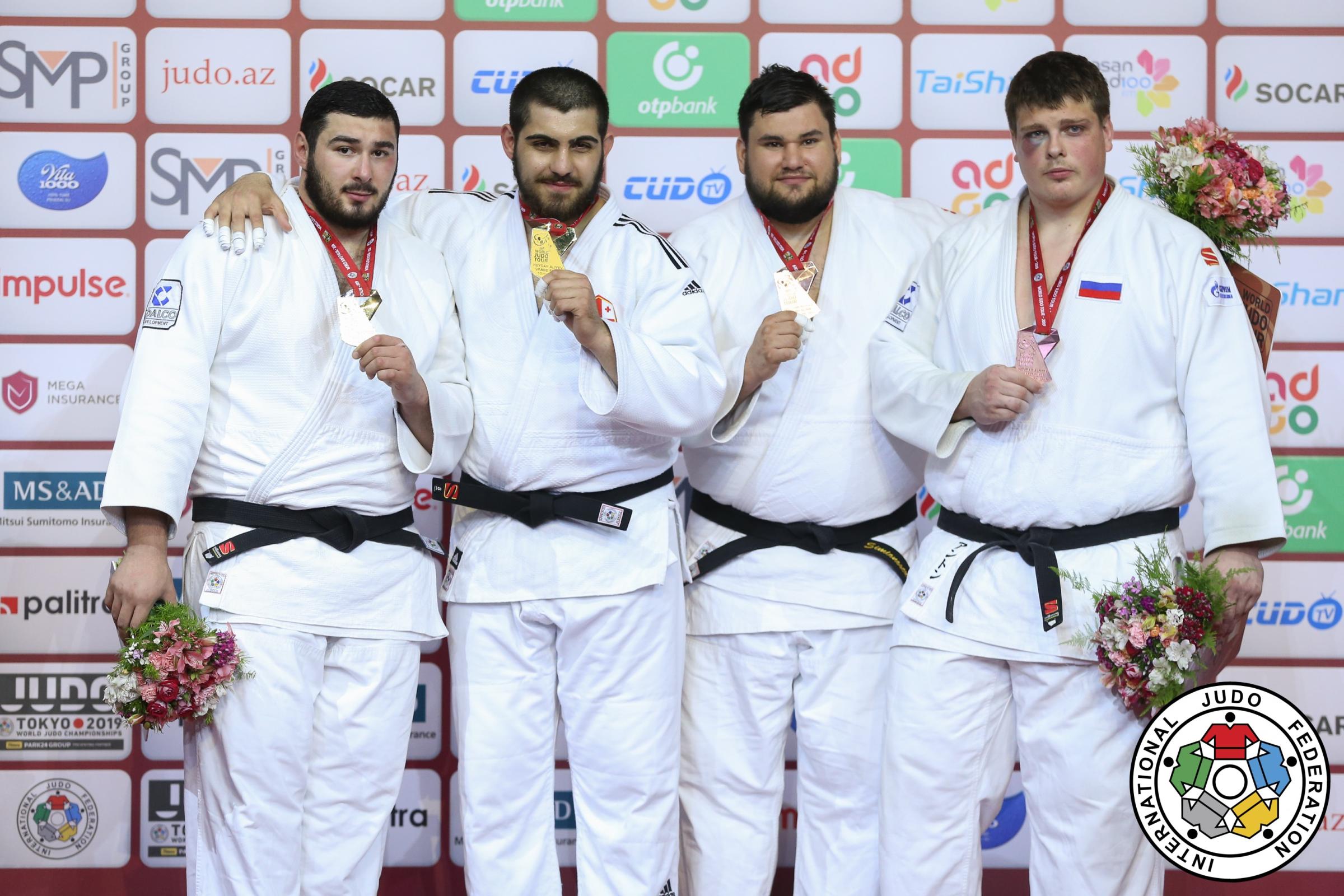 +100 kg1. ZAALISHVILI, Gela (GEO) 2. SHAKHBAZOV, Ruslan (RUS) 3. KRIVOBOKOV, Anton (RUS) 3. SIMIONESCU, Vladut (ROU)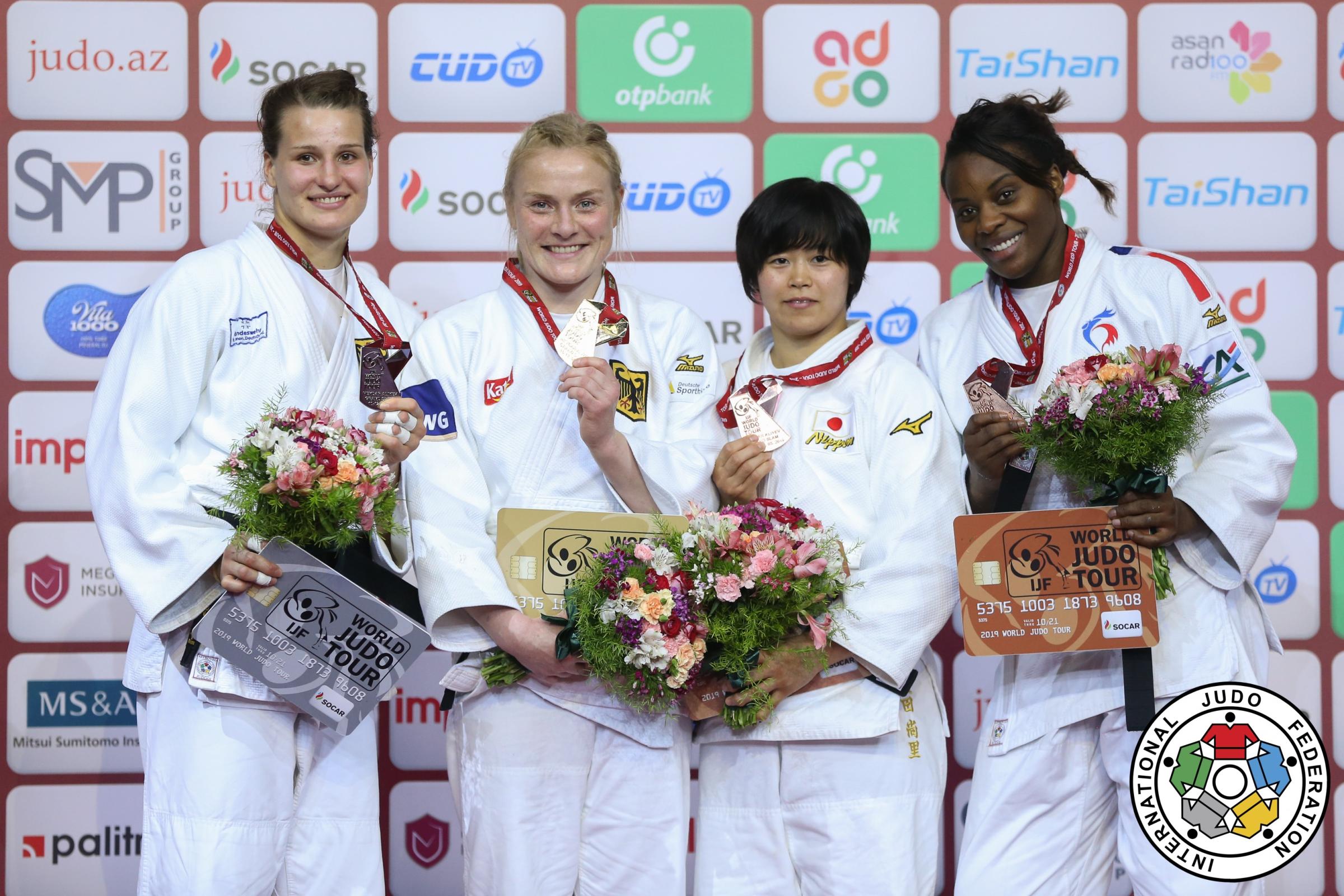 -78 kg1. MALZAHN, Luise (GER) 2. WAGNER, Anna Maria (GER) 3. HAMADA, Shori (JPN) 3. MALONGA, Madeleine (FRA)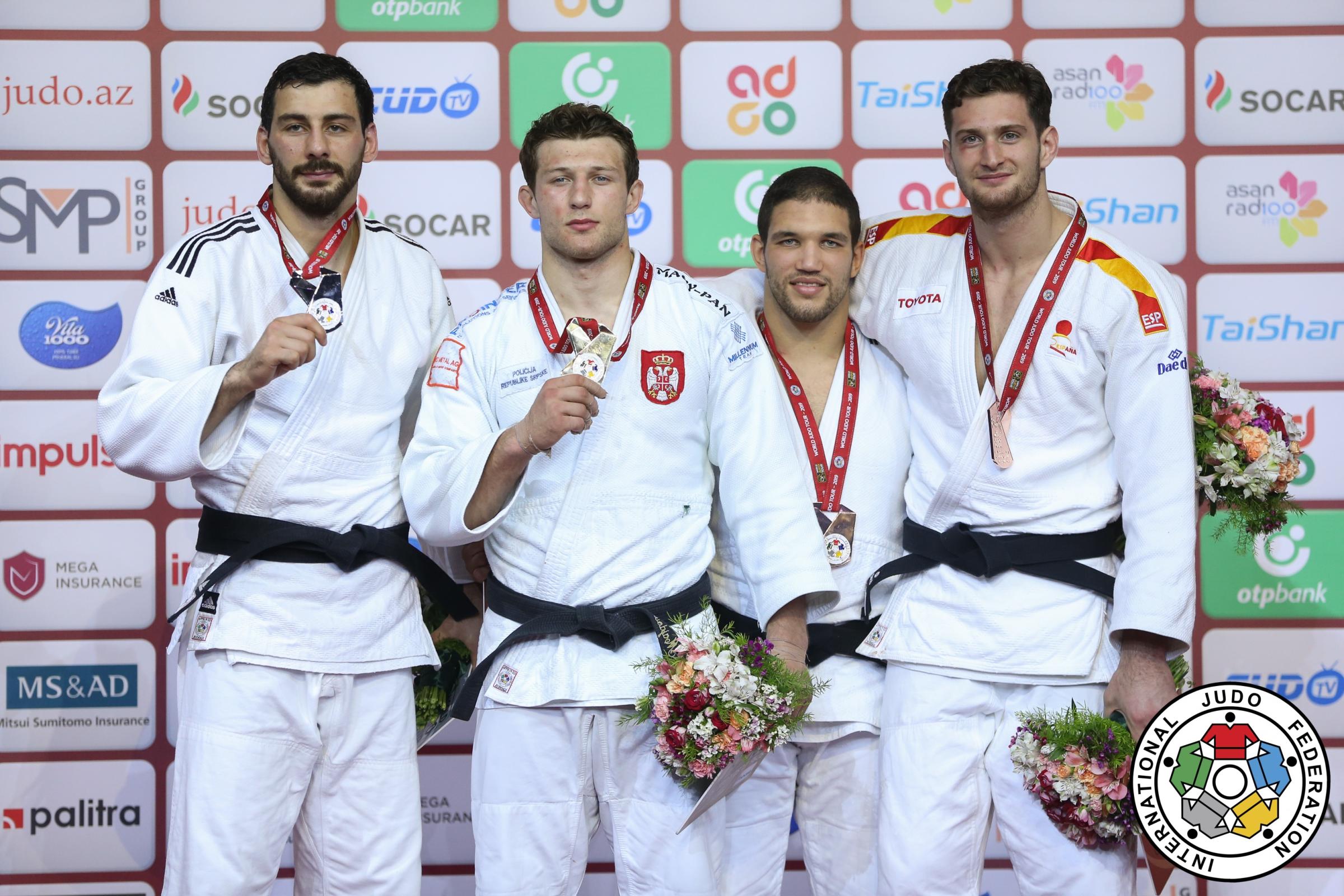 -90 kg 1. MAJDOV, Nemanja (SRB) 2. MEHDIYEV, Mammadali (AZE) 3. SHERAZADISHVILI, Nikoloz (ESP) 3. TOTH, Krisztian (HUN)
-100 kg1. KORREL, Michael (NED) 2. ZANKISHIEV, Kazbek (RUS) 3. FLETCHER, Benjamin (IRL) 3. KOTSOIEV, Zelym (AZE)
When asked about her emotions after her win Malzahn said,
To be honest, I was speechless on the podium. I felt unwell when I woke up this morning and I think this added to the pressure that I was feeling. But once I had defeated Myra [Aguiar] I knew that I was going take a medal. I just didn't know what colour it would be.
With regard to her rivalry with Anna Maria Wagner Malzahn said,
In the final with Anna Maria it was hard to contain my excitement when I threw her for the first waza ari. I knew that she would come back strongly. But I worked even harder to catch her again.
As far as the future is concerned Malzahn was cautious and said,
Of course, I am hoping that I can repeat this performance and stay in contention for future selections.
Judoka
---