For many this was a 'dusting of the cobwebs' before the world championships next month, some returning from a long break, some simply advancing in their careers building upon junior success, but whatever the reason, the level of judo was high and set the standard for the weekend.
There were a select few athletes that were on the radar today, current European champion, Shirine BOUKLI (FRA), Nekoda SMYTHE-DAVIS (GBR) and Adrian SULCA (ROU).
Boukli hasn't been on the international competitive scene since her -48kg European title claim in Sofia this year and in preparation for the world championships, was most definitely in need of this time on the tatami. That was made clear in her round two contest against Galiya TYNBAYEVA (KAZ) which ran in to golden score before she was able to make her way in to the quarter final with a shime waza win. Following this it was somewhat smoother sailing, though Marusa STANGAR (SLO) didn't make it easy, they did avoid further golden score time. In the final she will take on Cuban entry, Vanesa GODINES ALEMAN.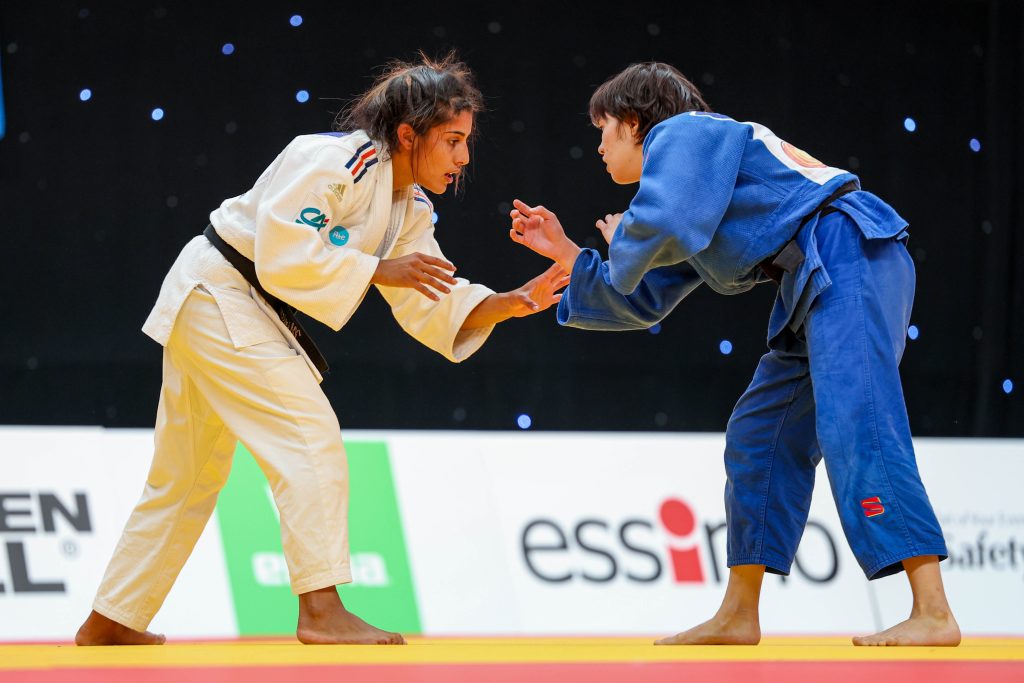 As for Smythe-Davis, we haven't seen her on the podium since the Brasilia Grand Slam in 2019 where she placed first. However following great success she was plagued by a career-deterring concussion which has taken a long time to recover from. Not only injury but a decision to start her family also prolonged her time away for competition, though watching her performance today, little seems to have changed for the 29 year-old. The decision was made to compete in the -63kg category despite just being outside of -57kg which took off a lot of pressure and allowed her to just get the feel for the tatami again. She took out the #2 seed, Manon DEKETER (FRA) in her opening contest, a gruelling head to head which resulted in golden score and a great comeback on her behalf. Though a semi final loss will see her compete for bronze, for Smythe-Davis, today was a win.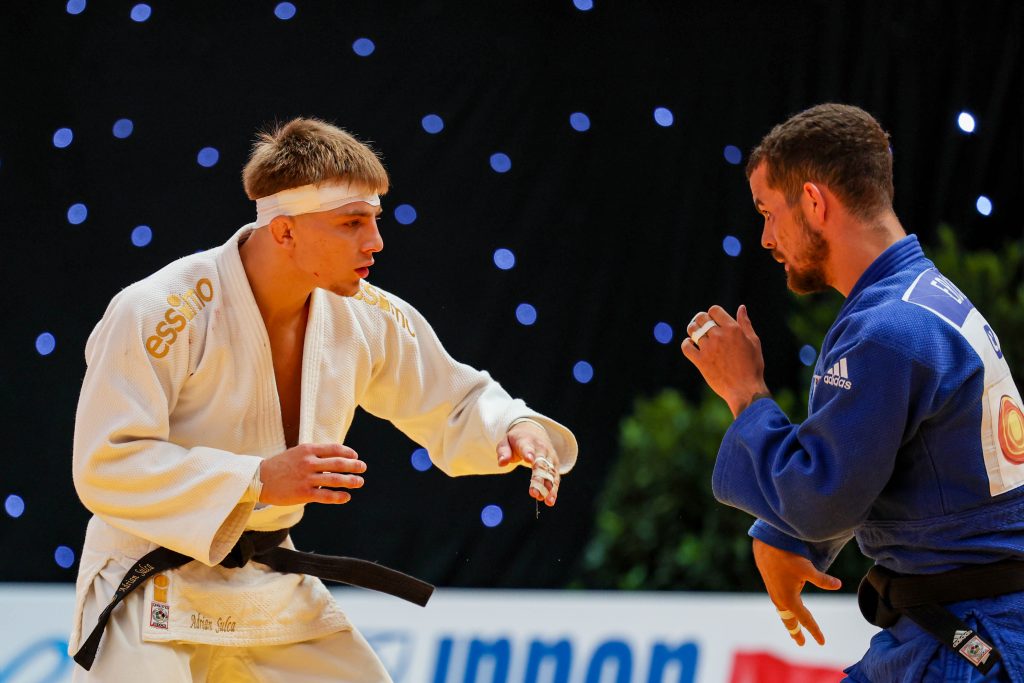 Sulca was awarded as the EJU junior player of the year for 2021, following a European and world title at this level, and so began his climb on to the senior circuit. With two European Open gold medals under his belt, he tried his hand at the senior continental championships, placing fifth. The number one seed in the -73kg category is certainly a rising star and still finding his place in the strong weight category as a senior player, but has so far demonstrated that he is on the way, as did his preliminary performance. He will face Nils STUMP (SUI) in the final.
The remaining finalists include;
-60kg Richard VERGNES (FRA) v Hakberdi JUMAYEV (TKM)
-52kg Fabienne KOCHER (SUI) v Melissa HURTADO MUNOZ (CUB)
-66kg Hekim AGAMAMMEDOV (TKM) v Yermek AMANGELDI (KAZ)
-57kg Tihea TOPOLOVEC (CRO) v Ivelina ILIEVA (BUL)
Judoka
Author: Thea Cowen
---