Kristina VRSIC is a former elite judoka who was part of the Slovenian national team for over a decade, attending at numerous international events, picking up silver at the U23 Europeans amongst several other achievements. Before bowing off the elite stage in 2017, she last competed at a European Cup, ironically, in the city of Podcetrtek. Today, she returned to the scene, winning the solo veteran European title for the host nation. Sweeter the triumph with the fact that she was the only female judoka representing Slovenia at this event.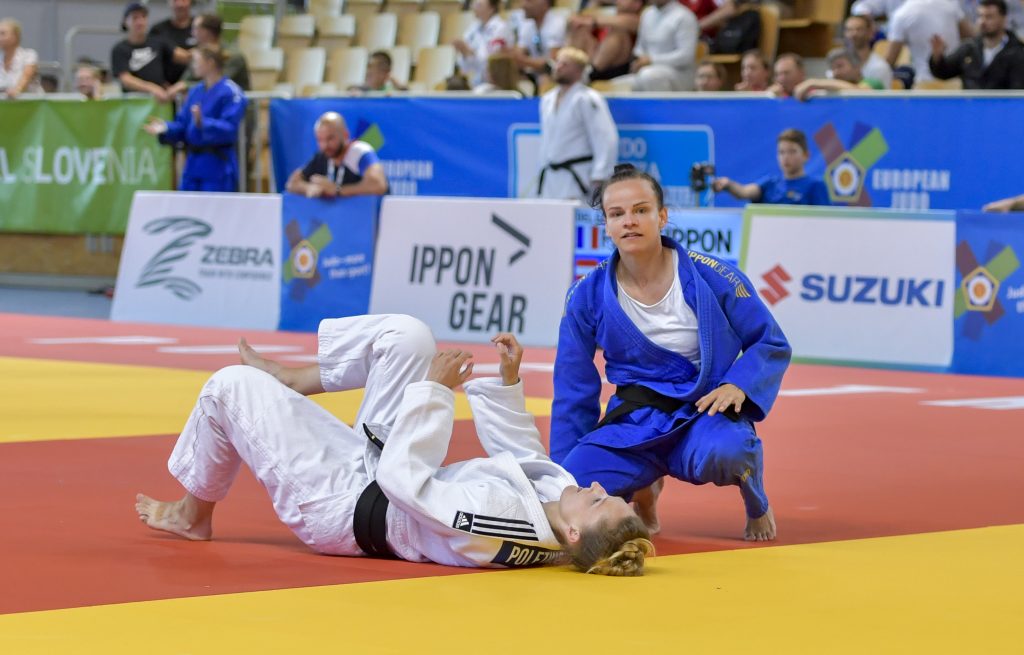 Vrsic revealed that she has been playing with the idea of trying out her chances at the veteran stage. With a little convincing from her club mates as well as having the tournament located in her own country, the decision was made easy to tag along with the rest of the team. It was certainly the right call as the 31-year-old judoka thoroughly enjoyed her debut.
I feel great, I really enjoyed today. It is good atmosphere. At the veterans it is not so much pressure which made it even better. Today definitely made me think about possibly continue this and maybe even go for the veteran world championships.
As per winning Slovenia's solo gold medal, she further expressed her feelings;
It is always a nice feelings to win gold for my country. Of course, I can't say it is as gratifying as winning amongst the elites but listening to the national anthem was heart-warming. It has been a while since I was able to experience such. 
Author: Szandra Szogedi
---