The European star of the first competition day at the Hungarian World Judo Masters in Budapest was Amandine BUCHARD (FRA/-52 kg). The Olympic silver medalist secured victory in the final against Distria KRASNIQI (KOS) with a Waza-ari after eight seconds in the Golden Score. "An extremely important win for me. Earlier this year in February, I lost to Distria at the Grand Slam in Paris, but at that time, I was struggling with severe back problems. Today, I was pain-free, able to attack properly. And my Masters record is really impressive. In Jerusalem, I was eliminated early, but in my other five participations, I always reached the final. I love this kind of competition. When only the top 36 can compete, you have to give it your all in every fight, and that suits me. There's no time for taking it easy," said the 28-year-old Frenchwoman, beaming with joy. "My 2nd Masters gold medal is a reward for the last eight months. They were really tough. I haven't had a break since December. While others took a rest, I had to make up for my training backlog due to the back problems. Being back on top now makes me happy."
Meanwhile, her final opponent was trying to keep her composure: "Actually, I should be content with second place. We trained extremely hard in the last few weeks – the Olympic preparation is our main goal, and we just took the Masters in passing. But now I'm disappointed and a bit puzzled: I had real difficulties getting into competition mode before the final. Somehow, I couldn't manage it. I never really got into gear; I practically slept through the final. That annoys me a bit," the Olympic champion (-48 kg) conducted her initial analysis. One positive aspect could still be found: "Well, at least I stayed fit. We can't afford an injury – it's just one year before the Olympics!"
Record-breaking: Buchard and Krasniqi now have a total of 10 Masters medals, six of them in gold. The Frenchwoman holds 2 x gold, 3 x silver, while the Kosovar has 4 x gold, 1 x silver.
The other two gold contests involving European participants were both lost. Sarah Leonie CYSIQUE (FRA/-57 kg) had to accept defeat against Jessica KLIMKAIT (CAN) for the 3rd time in a row. "The victory at the Olympic Games in Tokyo feels like ages ago. I didn't fight poorly; I controlled her for most of the time. But in the end, I lost again. It's the third defeat in my third Masters final. That hurts. At the moment, it's still hard to believe that I will turn the tables next year and win Olympic gold in Paris."
Denis VIERU (MDA/-66 kg), seeded as number one, visibly struggled to smile after his final loss to the Japanese Ryoma TANAKA. "I've beaten him twice before. This time it was over after one minute – with a better outcome for him. That's a shame. On the other hand, I'm confident that I will still win the Masters title. Next year or the year after!"
After day one, Japan leads the medal table with three victories and three bronze medals, ahead of France (1-1-0) and Canada (1-0-0). Overall, Europe has earned 7 medals across five weight classes.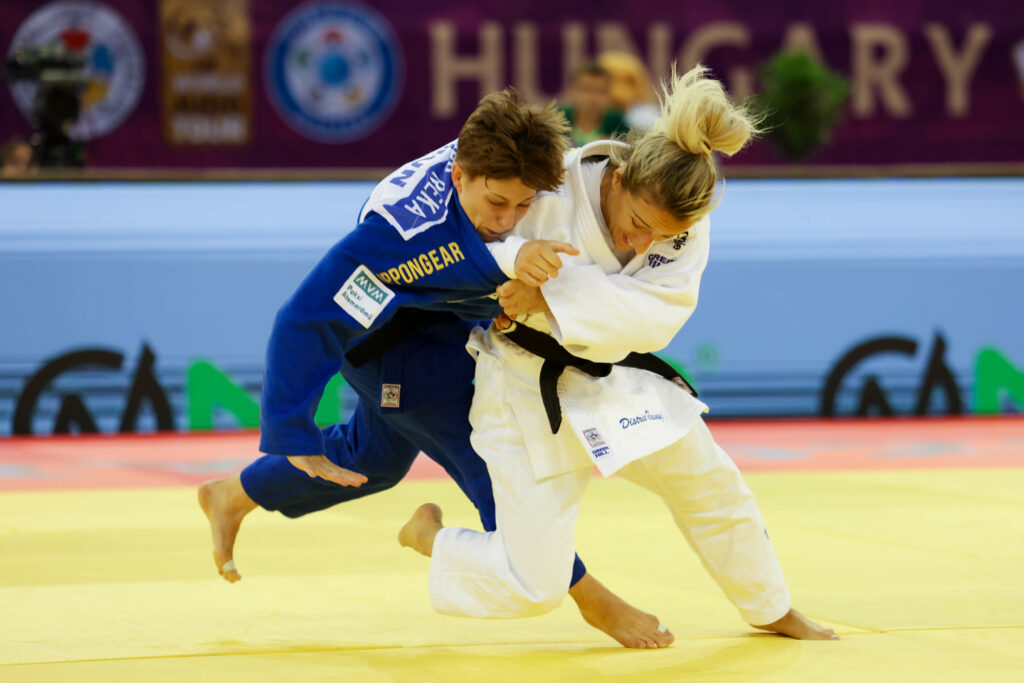 Judoka
Author: EJU Media
---