For the first time since the Tokyo Olympic Games, legend Teddy RINER (FRA) returned to the tatami to begin his campaign for the Paris Olympic Games in 2024, his heart clearly full to have this legendary event on his doorstep. 
It wasn't complete plain sailing for the seasoned Riner, unable to land a score against Ushangi KOKAURI (AZE) who was eliminated based on shidos. Aside from this, it was score after score that lead him to the 40-second final against Jelle SNIPPE (NED). 
I'm very happy because after the Olympic Games it is difficult to come back and continue when I have a career like this but this is the first step of going on the road to 2024. I had a lot of great and beautiful opponents and this is great for the future. I will maybe take a rest now, I need it, it is a tough season with international training camps and now the first step is to take two weeks rest before I start my preparation for the world championships. 
Riner has a great collection of achievements, and this medal today was his seventh grand slam title, so what makes it different to his first? 
It is different because it is after the Olympic Games, I'm not the same age, every competition is different, and for this Olympiad it is difficult and different for me because I have so many new opponents. A lot of fighters have finished their careers, I need to learn again, I need to be checking on my new opposition. 
This is his fourth Olympiad that he will be entering, and already with a great career, what is it that keeps the Frenchman coming back for more?
My first motivation is the fact that it is in Paris, at home, with my family, friends, fans and my country. I know it is a special moment for an athlete. I have two beautiful moments like this, the world championships in Paris and European championships in France. But I know the Olympic Games are totally different, I want to have this, for my career, for my family and for me. I just know that this will be the most beautiful experience and Olympic Games for me.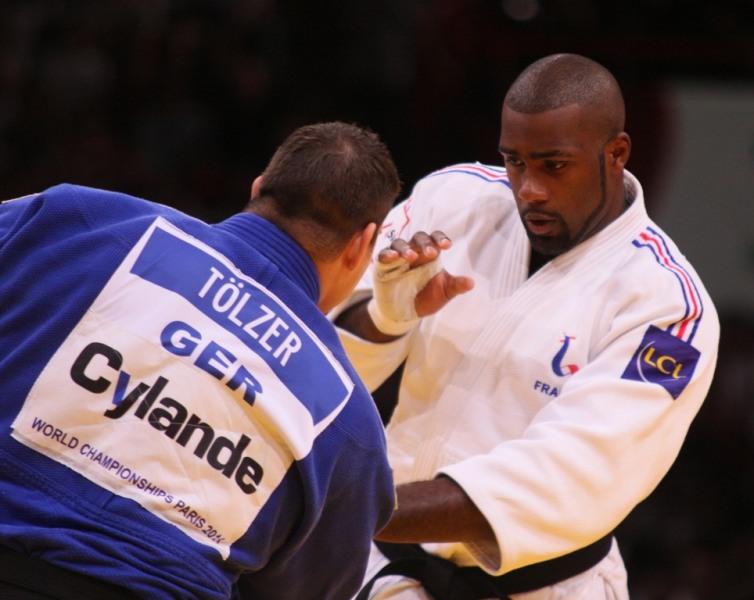 World Championships, Paris, 2011.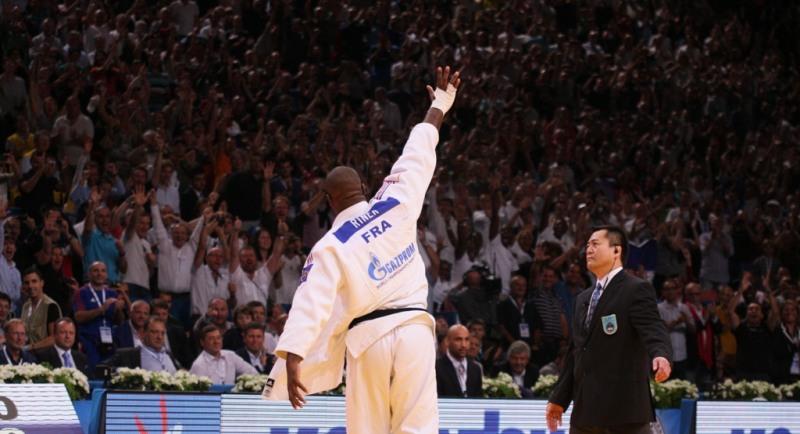 World Championships, Paris, 2011.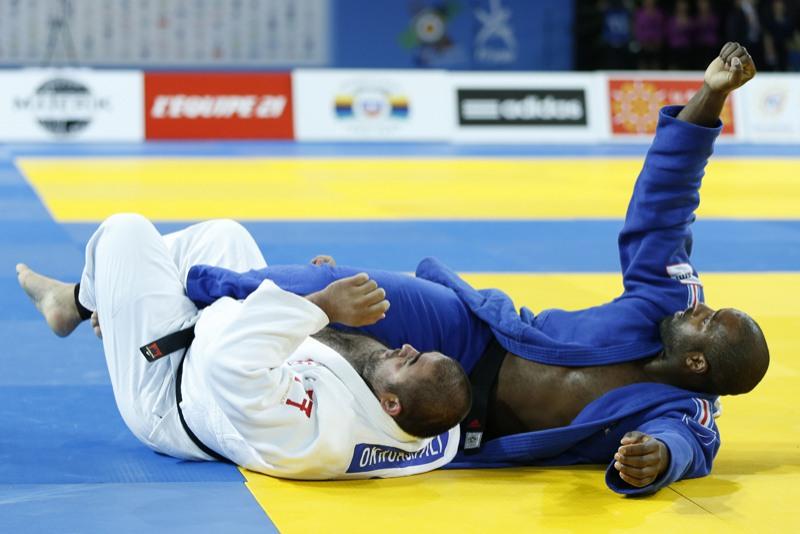 European Championships, Montpellier, 2014.
The double Olympic champion, thrice is we include the Mixed Team title, of which France was the first in history to take, has already mentioned his busy schedule with training camps. Why are these so important to the top athletes and for him specifically?
I think for a lot of judoka, the international camps are great, but especially for me it is so important because when I train in Paris I have two, maybe three maximum, guys in my category that I can work with. For the last Olympic Games I accepted it for what it was but for this next one in Paris I said no. I must be travelling everywhere because I know that a lot of these fighters are there, and they love to fight with me and I do to. Looking forward, I feel it will be a good season and I am very excited, if the pleasure is still there, then why not continue. 
Why not indeed! As always, Riner will have a target on his back, and potentially more so now that he will be on home soil for this Olympic challenge. It is great to see him back on the circuit and we will definitely look forward to the world championships in Tashkent. Contenders ready… 
Author: Thea Cowen
---