The year of 2016 carries the World Year Number 9, which is the very last digit on what's called the Universal Year Number. What does that mean? Every year has its' Universal Number which calculated by adding up all the single digits of the year [2+0+1+6] and every number has its' own 'meaning'. 2016 being a Universal Year Number 9 means completion of something in our life. Number 9 often referred to as the 'letting go' period. It is the time to reflect what has not been working quiet as in your life and perhaps to begin doing things a little differently. It couldn't get any better to have a such a life time journey like the Olympic Games in any better years. In history, it is the first time that the Olympic Games and the Paralympic Games are taking place in South-America and whilst it is the first time for some, it is also the last for many who are having to close ['let go'] a chapter in their life.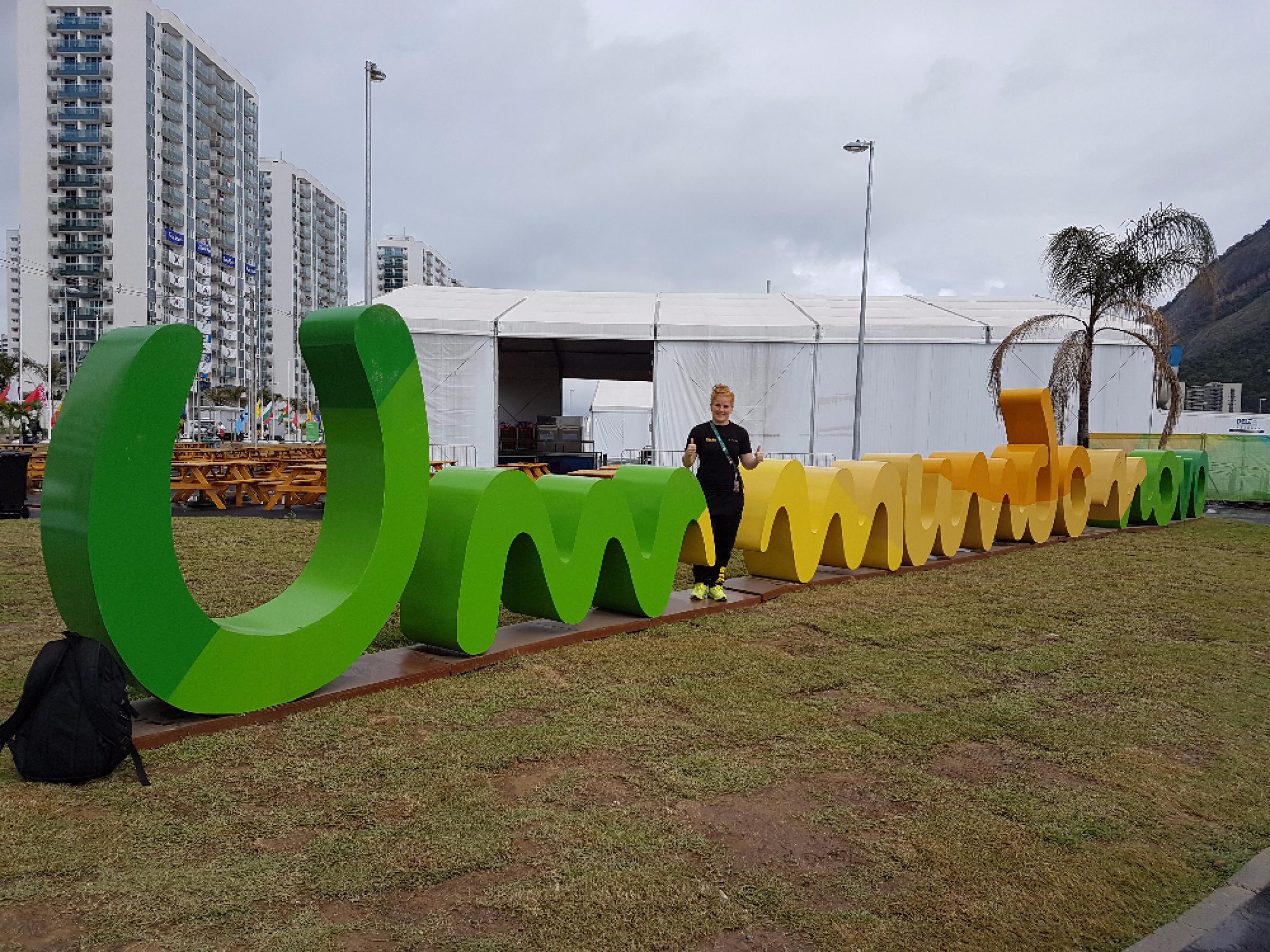 There are several sporting events to follow throughout each year, however, the Olympic and Paralympic Games are certainly more than 'just' sporting events. Therefore, no wonder it is often referred to as the Biggest Show on Earth. The world is undertaking a huge transformation at the moment, yet, with the amount of power which this particular Multi Sport Event carries, it all stops for a moment whilst the spirit of the Olympics and Paralympics overwhelming the whole world. Everybody recognize three famous Latin words of the Olympic motto, Citius, Altius, Fortius, which means "faster, higher and stronger." The motto is the first, and somehow forever remembered slogan [and a regular tattoo] at each and every Olympic Games. Besides, each host nation creates their own living legacy which comes with another catchphrase itself. At the 2016 Rio Olympic and Paralympic Games the legacy contains the desire for a better world and so the following slogan is out for encouragement: Um mundo novo/A new world. There is certainly enough coverage around the Olympic Games itself from different point of views, whether it is about the fastest, the slowest, the tallest, the smallest… all the statistic based analysis. There is, however, something not many mentions, yet it remains a very inquisitive and attention-grabbing part of every Olympiad…THE OLYMPIC VILLAGE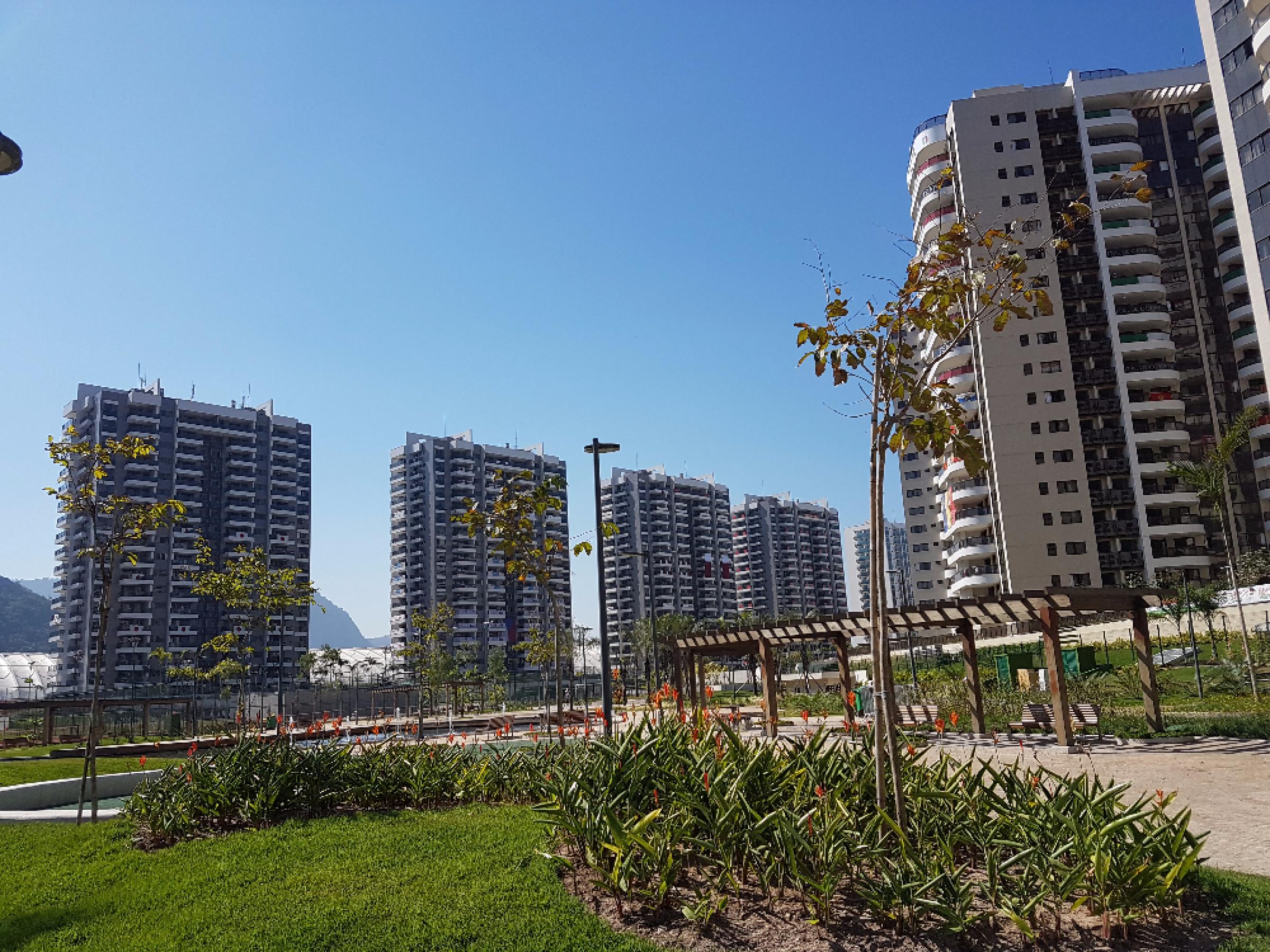 There is not a single location on Earth where different nations can live and work together in one place, except one place and that is the Olympic Village. In Rio de Janeiro, 205 nations been greeted together with the newly created Refugee Olympic Team. The idea of the Olympic Village comes from Pierre de Coubertin and up to until 1924 Paris Summer Games, all National Olympic Committees rented out different places around the host city to accommodate all participants. This became very expensive and as from the 1924 Paris Olympic Games, to create the best circumstances, the organisers built cabins near the Olympic stadium with easy access to the venues for all representatives. Nevertheless, it was not until the 1932 Los Angeles Olympics that a model, today's Olympic Village was built. This meant blocks of buildings allocated in one place, designed with all surroundings a small town would need in normal conditions. Having said that, there are much more behind these blocks of buildings…these buildings are homes for many, technically only for a certain period of time but thoughtfully forever… What does an Olympic Village exactly have that makes it so different? Well, like every other village or small town, the Olympic Village has for instance its own daily paper, medical centre, supermarket, bank, beauty salon, plaza, fitness centre, entertainment centre…you name it they have it.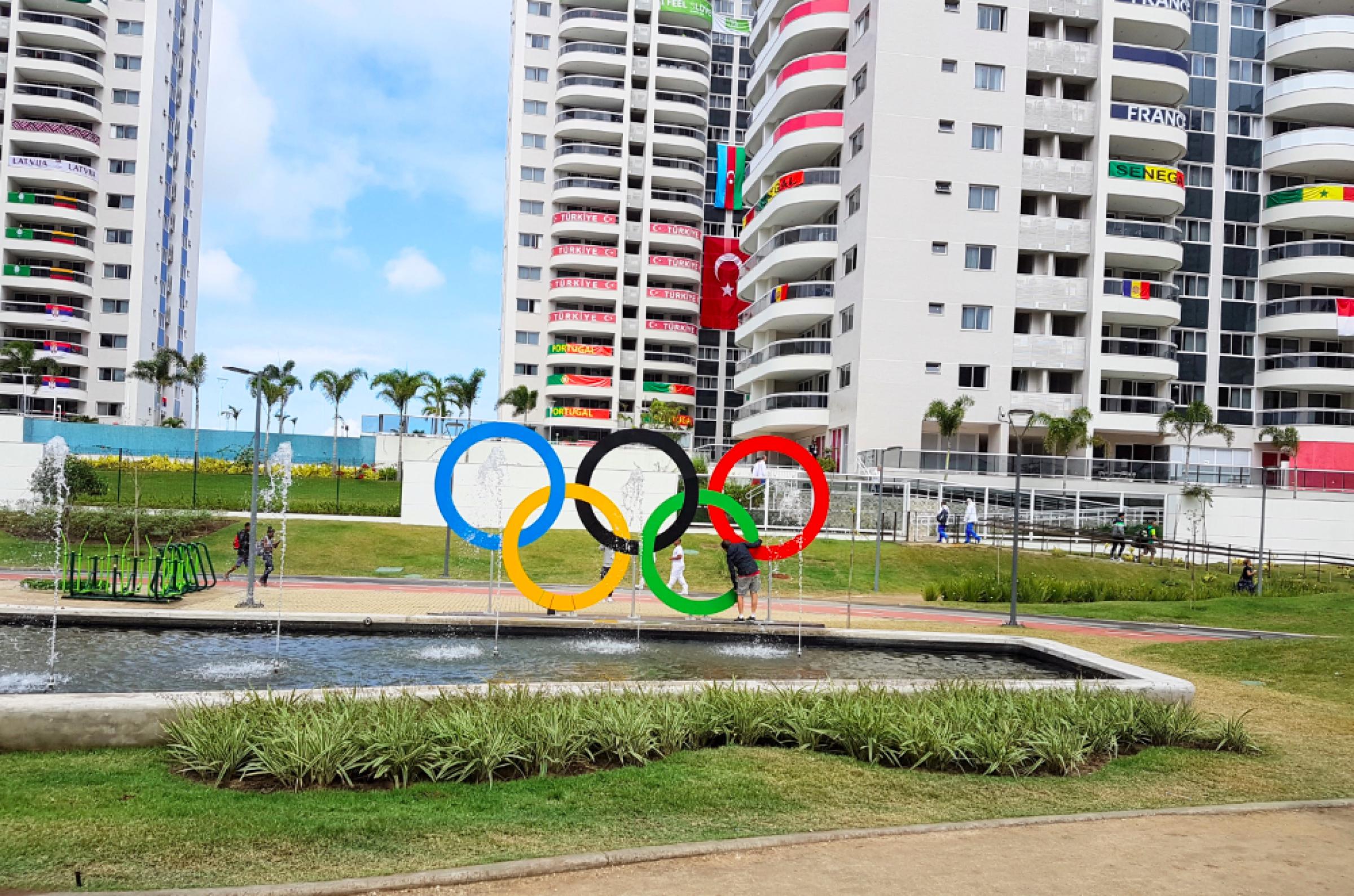 THE DECORATION The Olympic Village is a very colourful place, dressed up with different flags, banners, slogans in all different shapes and sizes on the buildings. The Olympic Games began earlier than the actual date as the placement of the flags was almost like a competition itself, which, in the meantime, was giving a free geographical lessons to all.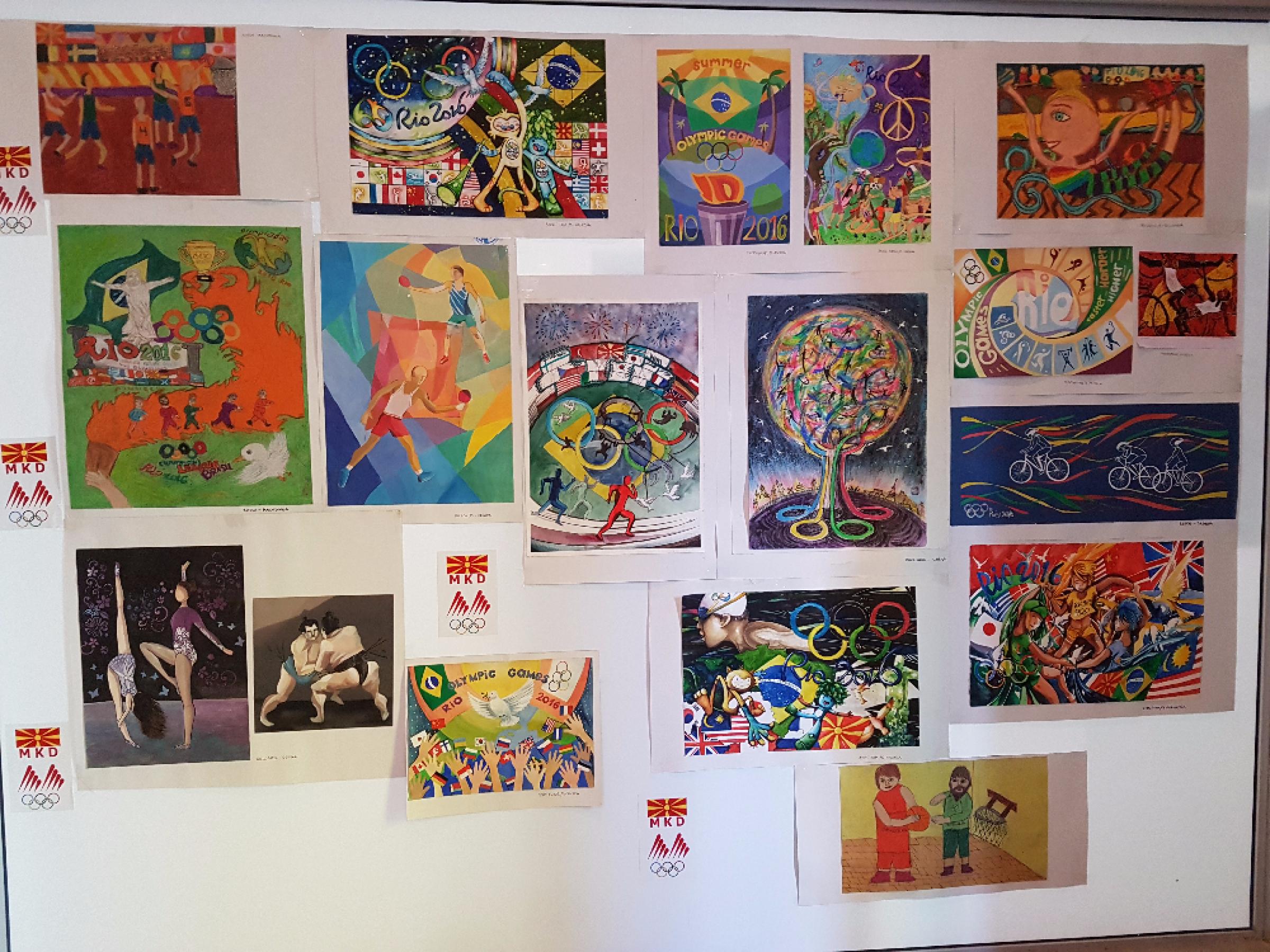 The entertainment centre was also an exciting place to be, where adorable kids' sketches were placed on the wall as part of the honour. Besides kids drafts, table tennis, pool, play stations and all sort of video games were also on offer…and whilst having your time out, the organisers assured that you have not missed any actions as there were televisions placed literally EVERYWHERE. Oh, and if you wish to have a bit of a holiday feeling, there were swimming pools with sunbeds allocated across the village.
THE ATMOSPHERE The judo event was taking place at the beginning of the programme at the Rio 2016 Olympic Games and so the atmosphere in-between of athletes were various depending on the time frame. However, the atmosphere, specifically in the village, was extremely friendly. Everyone would greet each other just like in a good neighbourhood [even from outside of judo]. A little smile would indicate the appreciation and congratulations of 'yes we made it' yet, somehow, behind those smiles you would also discover a thought of 'but we still have the final show'. This was mainly at the beginning of the Games, before the judo event would come to an end.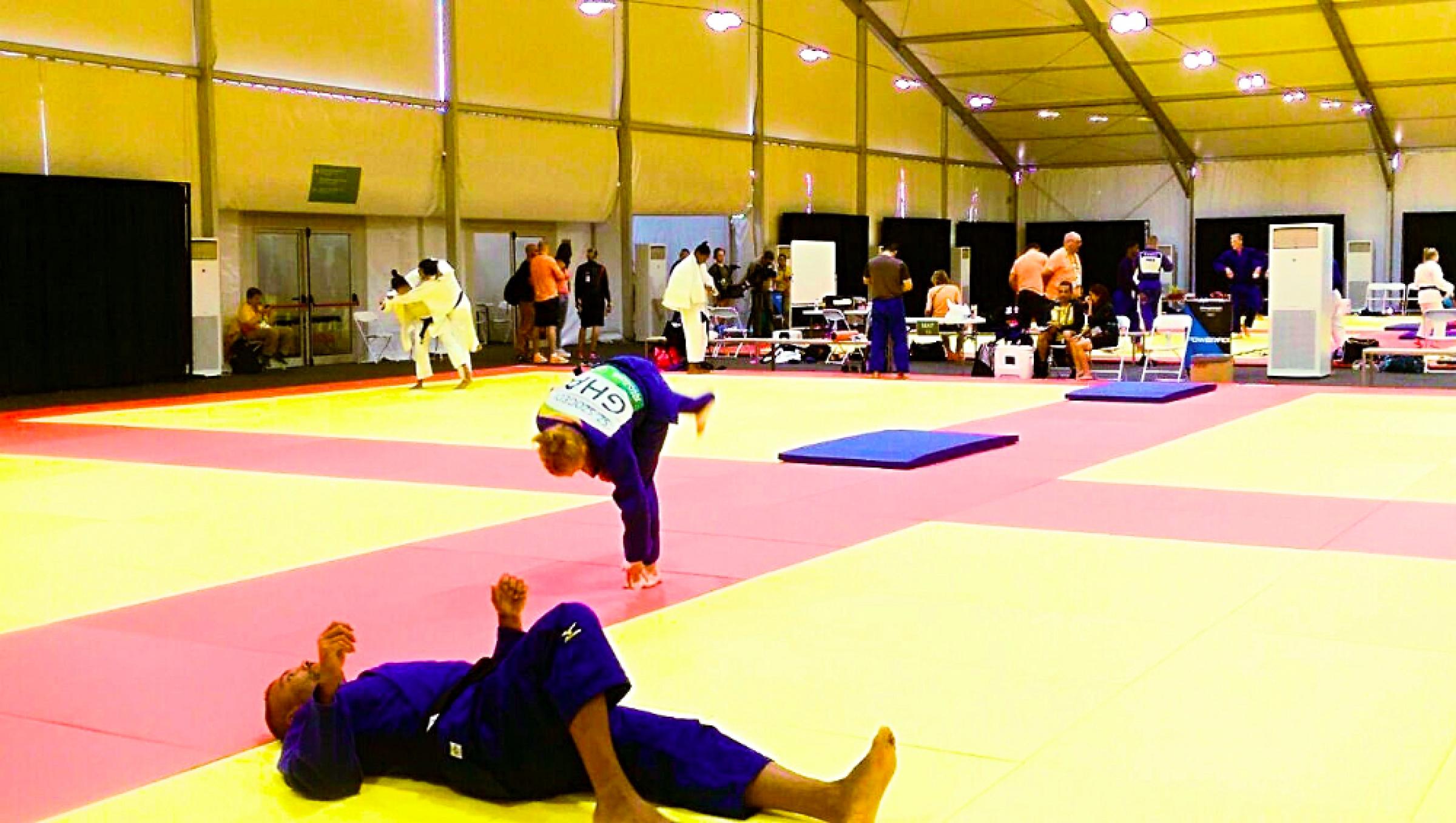 In the meanwhile, outside the Olympic Village everyone would have their 'business cap' on to an extend where for instance the training venue became like a war zone. The smell of determination, dedication and hunger for victory was all in that few square meters. You could literally breath in the willpower once entered the hall. For that one hour or so the term friendships did not exist. Eight full matted areas were laid down and on all 8 of them their meant business. In-between of the training fields, the media was bounding around too, which pushed the tension to extremes. Every single individual, regardless of their ranking or potential worn their most professional manners. Interestingly, the minute the doors were open to step through after a training session all smiles were immediately back on. Emotions and the atmosphere hit tremendous boundaries during that week.
Once the judo event was over, those who stayed behind, would go and support their team mates in different sporting events. It was as the judo family was scattering away a bit. Often it would be an unplanned catch up with each other at different venues, which extended our knowledge of different sports as well as different individuals and since we know how friendly and openhearted our judo family is, we fast had new members of our family on the daily basis. As the results of that, the family began to grow…yet nobody has forgotten their routes, so towards the end of the Olympic Games a judo get together was organised where not only judoka but other athletes from different disciplines came along too. It was a perfect illustration of how exceptional our family is and that we can just pretty much bring the world together if we wanted to.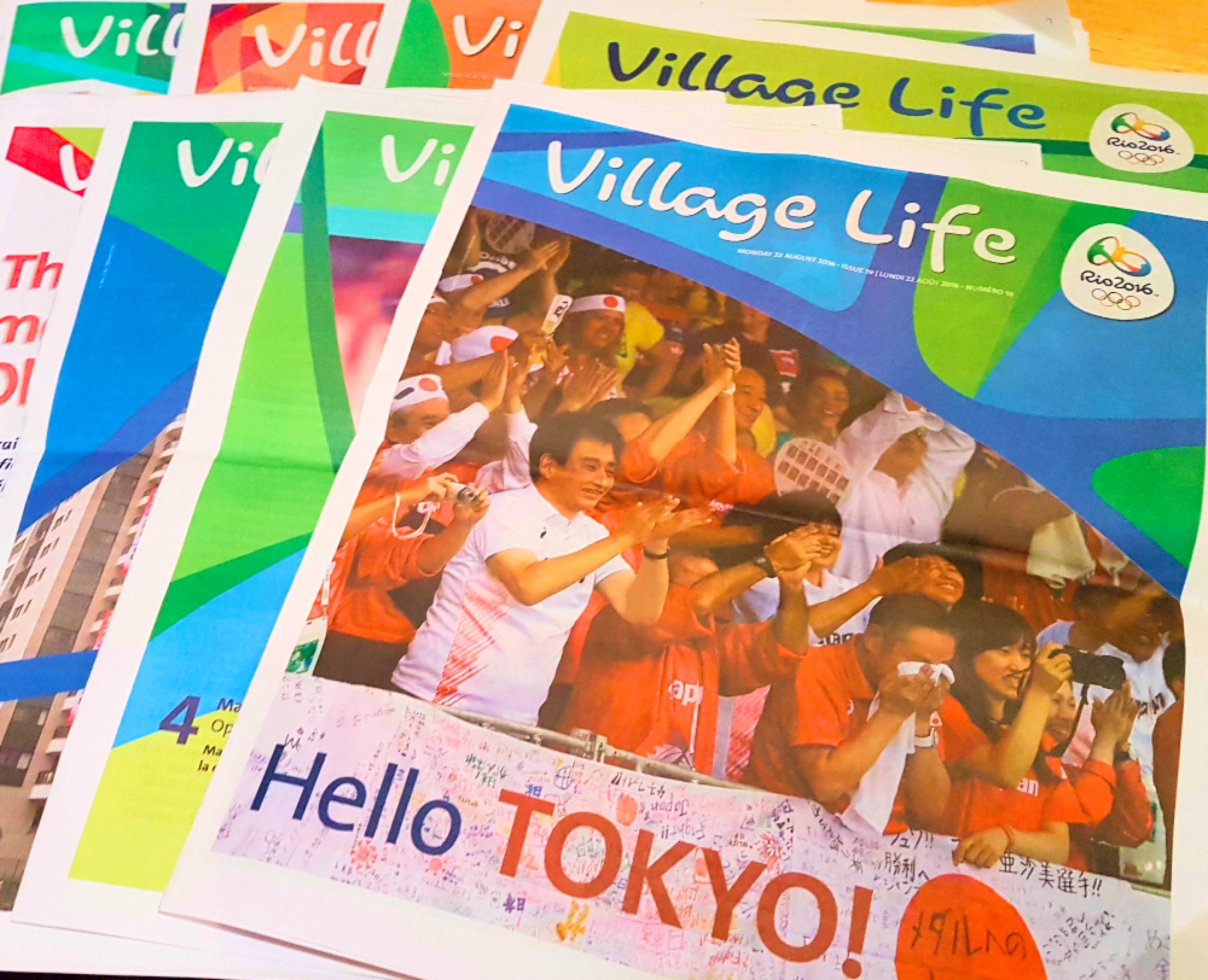 VILLAGE LIFE is what the daily newspaper called in Rio de Janeiro which was distributed at the Olympic Village every single morning. Besides the daily updates on results and events, news regarding the 'Olympic Village society' was also on offer. This made it pretty smooth to stay up to date. Judo had a few piece of this cake as well as for example Majlinda KELMENDI also made it to the Olympic Village news with her astonishing performance becoming the first ever Olympic Champion for Kosovo. Home golden girl, Rafaela SILVA gone straight onto the front page of the newspaper. In a certain way, the competitiveness never left within, so when seeing such as having a judoka in the newspaper, a little teasing would always come along the way to send the message across why our sport is the greatest ever. Of course, everybody thinks exactly the same of their own chosen discipline, yet it was a good little giggle amongst much good natured banter to keep up all the ambitions.
THE DINING HALL was a very special place…The place where everyone could relax for a moment, putting their guards down whilst putting a smile on before heading out and back to the ground again. Besides, if you wanted to catch any famous athlete, your best bet was the dining hall, and for that reason it was also a great location to meet new people and build new friendships.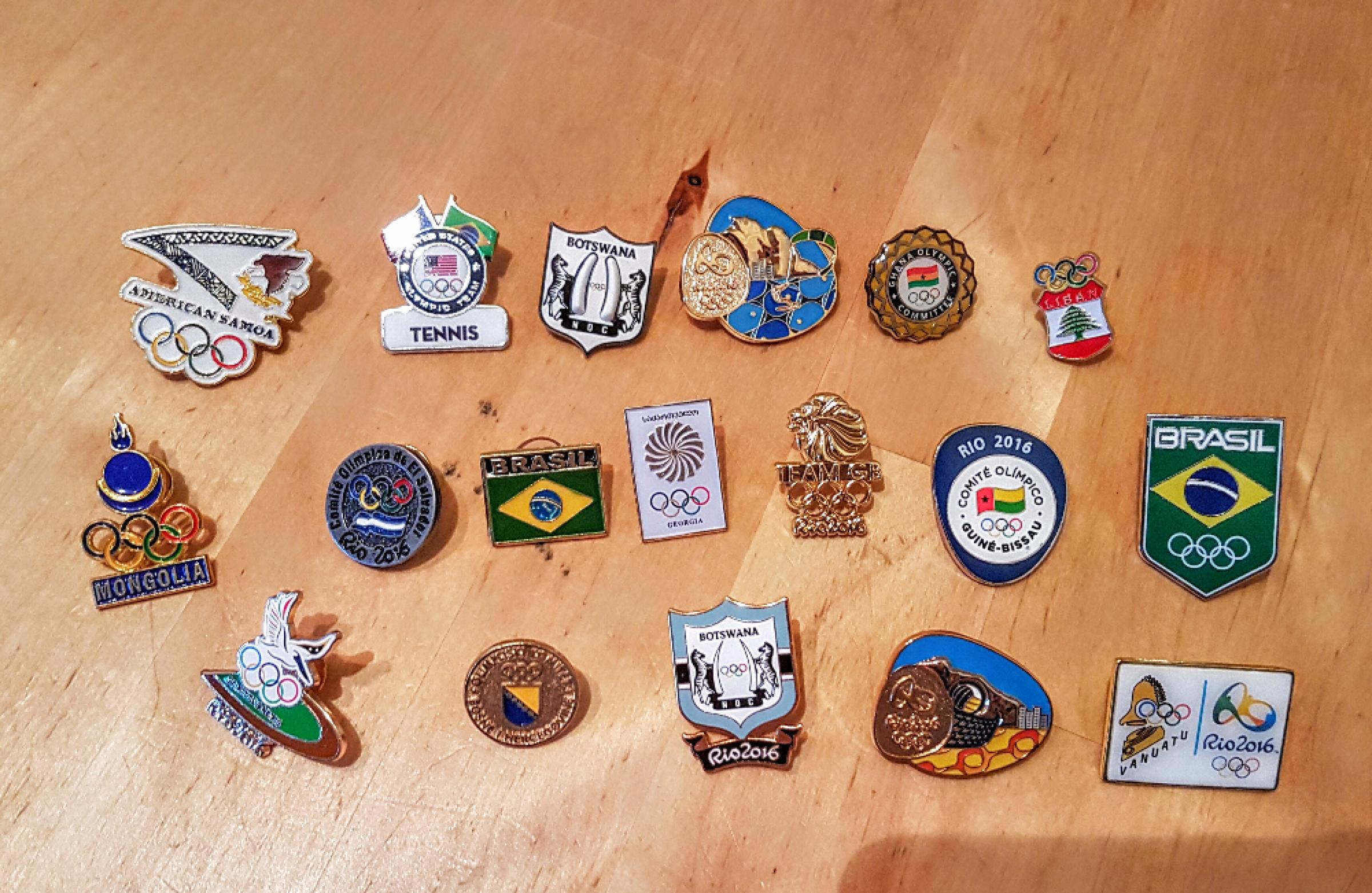 'DO YOU HAVE A PIN?' The Olympic Village is a very powerful place indeed but there is one thing which is even more powerful… It is something called, PIN. Such a questions 'Do you have a pin?' or 'Do you want to swap a pin?' often came before the phrase of a 'How are you?' or 'How was your day?'. And this 'pin flu' did not only spread between of the athletes but coaches, volunteers and employees were also influenced. Swapping pins helped those who are a little shier than others to overcome walls. These pins are certainly not just piece of metals… These pins have power and each of them will have their own story for life. Pin collecting is a constant activity for decades at any multi sports event, however, in Rio de Janiero it has been taken to a whole new level.
All in all, the Olympic Village was an exhibition of diversity and even though 2016 is the year of conclusion and endings it is important to bear in mind that with endings always come new beginnings and even if a chapter closed for some, there will always be something that remains forever: memories.
Judoka
---