Coimbra hosted the 2017 edition of the Cadet European Judo Cup. This year, the tournament saw 322 participants from 22 nations. The outcome of the opening day resulted Russia to be the top performing team, after claiming four gold medals. The pressure gets higher from day to day as our youngsters are only a month away from the 2017 Cadet Europeans.
Nevertheless, Portuguese youngster André Cravo proved his potential in the -60kg category when winning silver. Cravo is currently the national vice-champion and today he conquered his first international medal of the year. To the delight of the Portuguese crowd attended at the Mario Mexias Sports Hall, Cravo built his way up to the podium with a series of wins displaying the confidence of a more experienced athlete. Cravo lost in the final against Khetag Basaev (RUS), who recently won bronze at another edition of the Cadet European Judo Cup in Tula. For the Portuguese judo fans, undoubtedly, Cravo will be one to watch during the upcoming Cadet European Judo Championships which will take place in Kaunas, Lithuania. Cravo expressed his thoughts after the final:
"It was a strong competition, not all top seeds were at present but the level of the competition was high. For me, the most exciting match was the semifinal against Freddy Waizenegger (FRA), he was a worthy opponent. I feel that I am prepared for the European Championship in Kaunas and will give my best shot to conquer a medal for my country."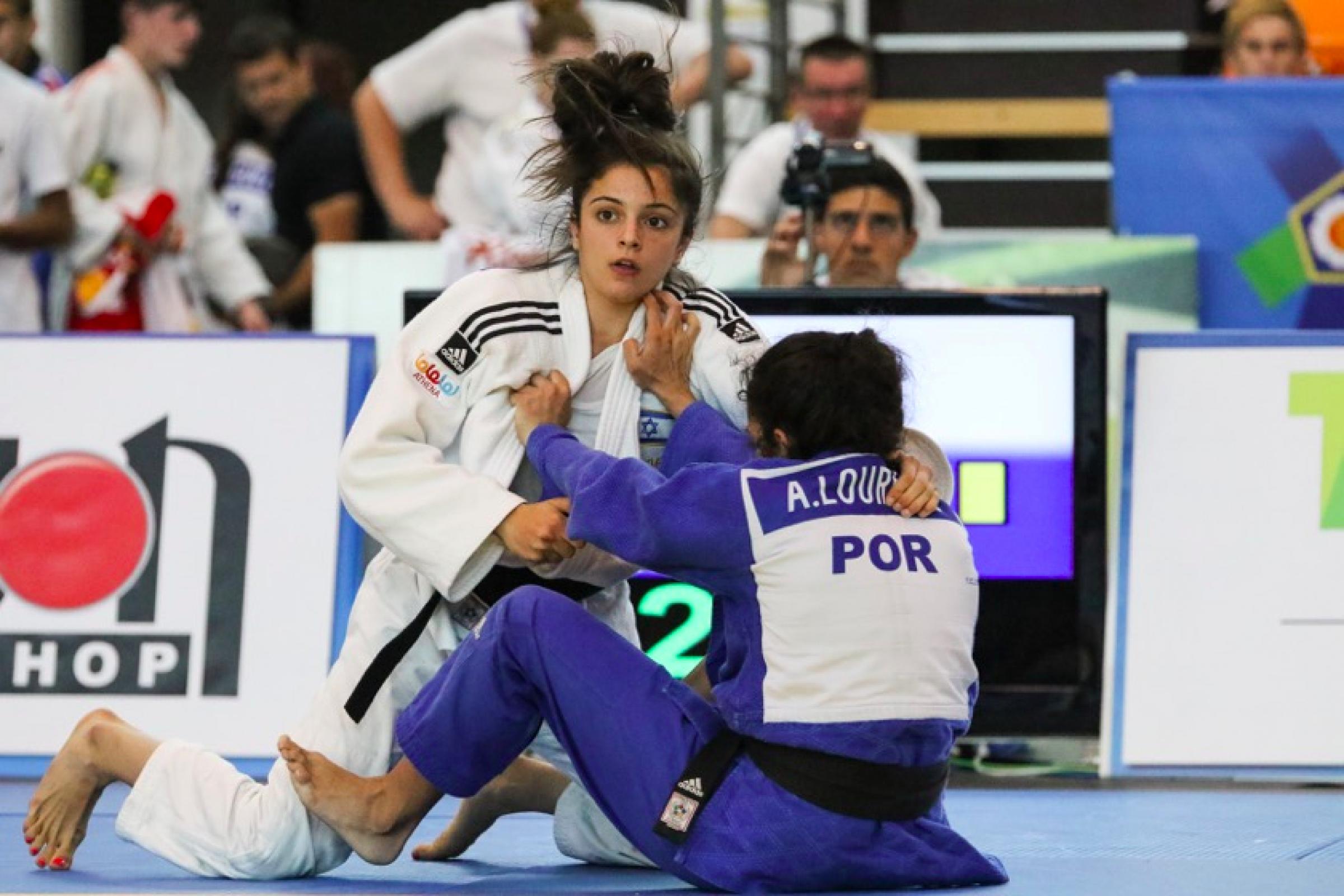 Whilst the -60kg local hero was a joyful surprise for the hosting country, Gefen Primo (ISR) confirmed to be a rising star as she won the -52kg category. Primo, who currently occupies second place in the cadet world ranking list, performed beautifully and remained undefeated throughout her competition day. Primo's final against the Russian judoka, Daria Kashina, was one of the most thrilling moments of the day as it was a very close battle. Primo's coach, Einat Yaron stated that today's result is a confirmation of the great season Primo has had so far. Coach Yaron added;

"She won in Spain, she conquered medals in the Junior Tour and she got the gold here so I definitely think she has great potential and have high hopes for her in the upcoming Cadet European Championship… Regarding the organization, it is my fourth time coming to Coimbra, I think this competition was very professional, there are no easy cadet competitions and the level keeps on improving each time we come back. In Coimbra the atmosphere is good, there is good spirit for sports and I think it is a very special place."

Even though the sun chose not to shine outside, the crowd was very cheerful inside the Sports Hall and all the champions shined brightly with their fantastic performances. The awarding ceremony of the first day was accompanied by distinguished guests including Coimbra Sport Councilor, Mr. Carlos Cidade and President of the Sport Institute, Mr. Augusto Baganha.
---