As our athletes are catching one flight to another to attend at different qualification tournaments as well as important training camps; we managed to catch up with double Olympian, Hungarian judoka, Bor Barna.

Bor started judo in 1996 in a town called, Kistarcsa, which located approximately 20km from the capital of Hungary. For two years, this was the place Bor called home. How come he ended up being a regular visitor of the dojo in town? "I had some discipline problems at school, I was a 'little trouble maker' as they say, so my father decided to sign me up for judo." This was the first and so far the last sport Bor has been introduced to. "I loved judo from the first time, I like the fact that I could fight as a kid and it was perfect to release my extra energy", remembers the time Baku Grand Slam winner of 2015.

Bor admitted that judo was a hobby for him at the beginning and the ice breaking moment happened to be his winning performance at the Cadet European Championships in 2002. However, his first ever tournament brings more history and memories to his life. "Up to now, I clearly remember that day. The tournament was held in Paks and I got gold." Who would have known that the place he gained his first competition experience will be the same place where he achieves his Olympic Dream; moreover, the place where he is planning to settle and create family. Why Paks? BB: "I used to train with Kovacs Antal [Olympic Champion 92'] and he is from that town. This was at the time of the Athens Olympics [2004]. He was doing his preparation and I was around 100kg at the time so we were perfect training partners. His coach, who is my current coach, Hangyasi Laszlo come up to me if I wanted to join the team in Paks. It was a good opportunoty for both of us so I made my way and never looked back again."

Up to today, Bor won a total number of 12 medals throughout the IJF World Tour, which was in addition to his four European medals and a World medal. The last mentioned is what Bor claims to be the more proud of. He marked this moment after winning silver at the 2011 World Open Championships which was held in Tyumen, Russia. Bor's latest achievement was winning a silver at the IJF World Masters in Rabat, Morocco. "The Masters is actually my favourite tournament because whoever competes there they are within the top 16 on the World ranking, so winning a medal there is a real deal", Bor explains.
Moving onto the history of the Olympic Games in Bor's household, Rio 2016 will not be his first Mega-Event experience. In fact, it will be the third time he will be moving into the athlete's village of the biggest 'Show on Earth'. Will it be the 'third time around lucky' rule for Bor? "I was really looking forward to the atmosphere of the Olympic Games. I was like a kid before Christmas, very excited about what was on offer", Bor recalls his journey to the Beijing Games [2008]. "In London [2012] it was different, I knew what to expect, I have been there and done it so I wanted to achieve. I finished 7th place on my second Olympics, so now in Rio my target is to definitely to medal", adds 2014 Astana Grand Prix winner.
Off the mat, Bor's favourite activity is fishing as he admits it helps him to switch off and be able to relax. When he is not hunting in the lake, he likes to spend time in the nature; or occasionally, he would pop down to the local cinema to spend sometimes with friends. Each individual athlete is facing different challenges throughout their career. This can be at all sort, but for Bor, it is the must to perform well: "Everyone has a goal for every tournament and for me it is to medal at every occasions, however, we know its not easy and doesn't always happen." Life gives and takes and it is the same in a life of an elite athlete.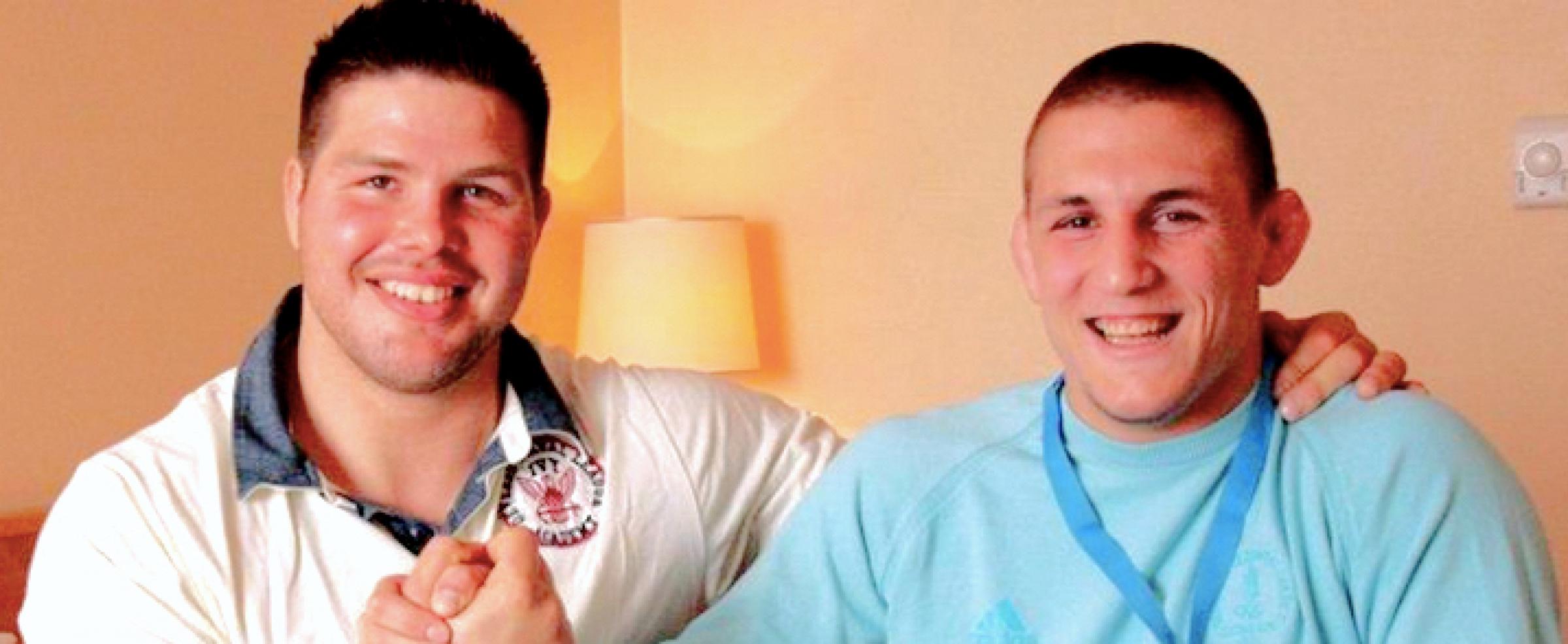 What precious things judo has given to Bor for life? "Judo gave me pretty much everything… If I wasn't doing judo I would be a 'normal person' and work long hours whilst might be doing something I don't like. I think, as an Olympian it is always easier to find another career after judo, whether is to be in or out of the sport and I think this is something really precious opportunity which we must cherish as an athlete. This is just one thing. I am also very thankful for certain people I have met throughout my career, like my best pal, Csoknyai Laszlo and my fiancé, who by the way never done judo but I believe she does actually know more about it than me by now, which shows her support towards my career.", Bor concludes his thoughts.
Judo in three words? BB: "For me two words is enough: MY LIFE" … "After I finished with my competitive career I would like to work with children and eventually work my way up to be a national coach. Whatever happens, one thing is for sure, I want to stay within judo."
Life motto: "Always give your best! Don't be satisfied with what you are, instead, aim to be what you could be!" – Dalnoki Jeno
Photos: Olasz Zsolt
---