With the exact number of 261 days to go until the Opening Ceremony of the 2016 Rio Olympic Games, it was time to continue our journey and follow up the route of European silver and World bronze medalist German judoka, Luise MALZAHN.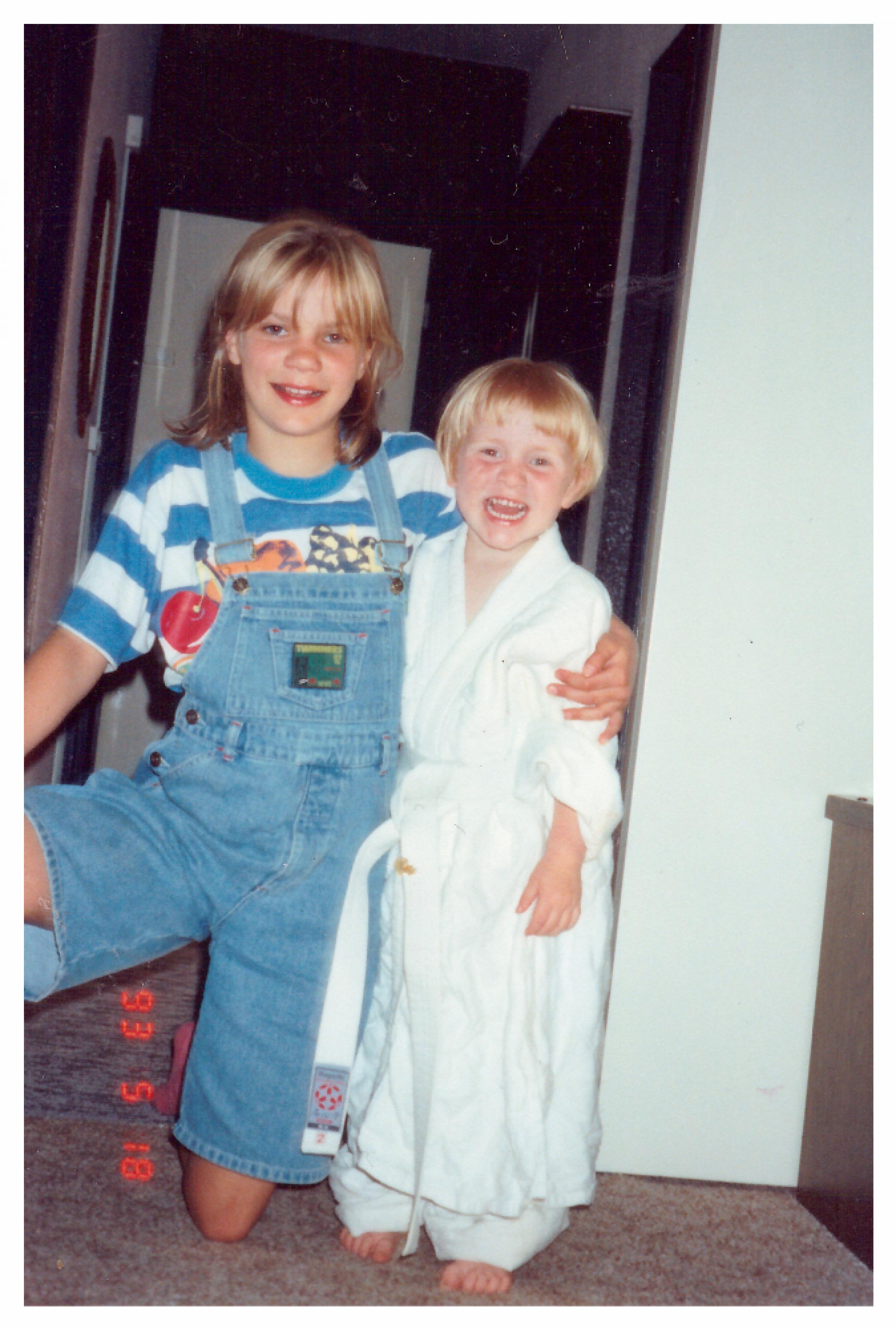 Luise Mazahn was born in a city which situated at the southern part of Germany called, Halle (Saale). During spring in 1999 her sister, Claudia Malzahn (London 2012 Olympian) has already started to win some fancy medals and trophies which caught Luise's eyes so she went onto begin her judo career at the judo club called, VFL Kothen. Years down the line and the multiply Grand Prix and Grand Slam medalist, Malzahn, seen herself in the national team aiming for the Olympic Games. As the member of the German national team, Malzahn completes her daily training in Berlin. "I train in the judo- stronghold in Berlin with Franziska Konitz, Mareen Kräh, Iljana Marzok and Carolin Weiß. However, as often as possible, I want to be in my hometown Halle (Saale) and when I am there I train on my home-club the Sports-club Halle with athletes from the sports-school", she explained.
When siblings compete in sport either as teammates or as opponents there will always be a rivalry present which is not necessary unhealthy and can be very positive. It can push them to become better athletes and teaches them how to handle for instance conflict or in other cases to cooperate together. Luise's number one childhood hero was her sister, Claudia. "My sister always rooted in the soil and modest, despite the success. Besides her, my other childhood hero was Annett Böhm because of her authenticity and her perfect Uchi-Mata."
"Claudia still has a big influence of my career. Without her, I would not do judo. During the time she was still active we shared room at training-camps and competitions. She was always the experienced sister who gave me pieces of advice for judo and life. The only difference is now that we are not sharing a room. She is nevertheless a big help in questions for judo and life in my career!", Luise concluded.

The year of 2015 certainly brought more joys than tears to the German fighter, winning medals at four occasions of the IJF World tour, to top it up finishing with the silver at the European Games in Baku. This was not it as Malzahn went onto produce an outstanding performance at the World Championships to finish on third place. "This year was my most successful year of my judo career. Nonetheless, I lost some tears because of happiness. When I think back to the semi-final of the Europeans when I heard the 'gong' of the watch and the fight was over I was so relieved and happy. Before the competition I said to myself: I do not want to fight the bronze medal match again because I lost these fights in the last three years. So that is why I was not disappointed missing the title in the final. On that day Marhinde Verkerk was the best Judoka in the -78kg in Europe. Having sad that, next year I want to get down to get the 'mission title' again! All in all, the European Games in Baku were a great adventure. It was a great atmosphere and feeling to fight there and it was a very good foretaste for the Olympic Games next year.", concluded 2014 Abu Dhabi Grand Slam winner, Malzahn.

Psychological skills are very important in every athlete's life and often very little things canunconsciously disturb and set back individuals. However, there are always two sides of the coin and for instance a good performance has a significant influence on athletes' psychologically, which than unconsciously increases their performance. Similar story in the case of Malzahn. It wasn't and it isn't the question whether she was capable of peaking twice in a short period of time when winning a world medal shortly after her silver at the Europeans but it was rather her psychological willingness to wanting it more. Her silver medal as she explains was a "springboard" for her wanting more. "At all the World Championships before I wanted to fight for a medal but I was not strong enough to deliver on the day of my competition what I really can. This year, I was sure that I am strong enough in my head to withstand my own pressure. The silver medal on the Europeans showed me that I am on the right way and than when I won the fight against Audrey Tcheumeo in Astana, it was all surreal at first before I understood I won against her after countless tight defeats", Malzahn explains whilst reflecting back to World Championships.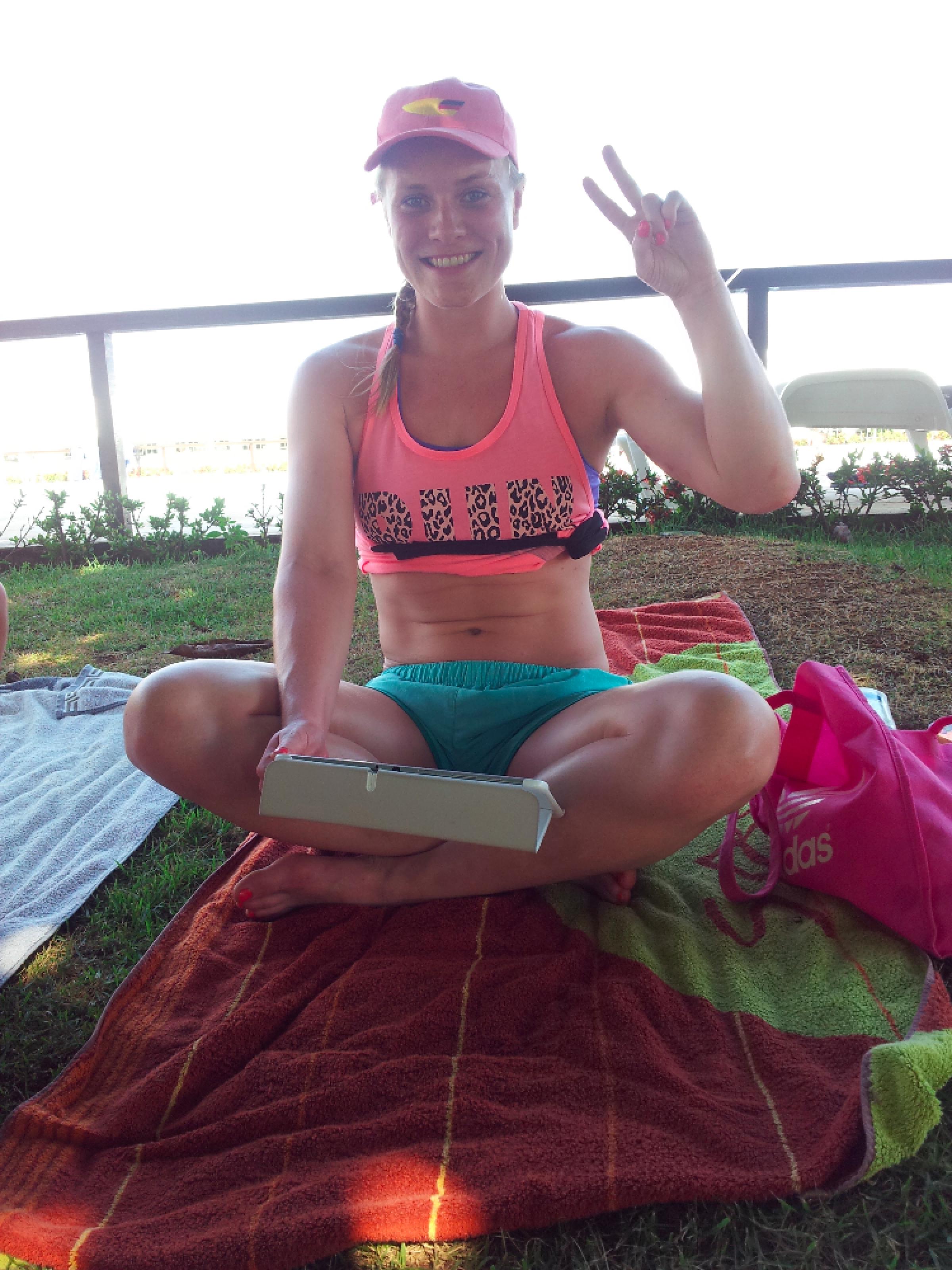 "Success is a journey, not the destination", says Malzahn to increase her already uplifting motivation. Judo, as she explains, is a daily challenge for her which teaches to be able to handle disappointment, to work hard for being successful and to never give up. When she is not completing her daily challenges in Judo, she is completing her duties as a police superintendent in Saxony- Anhalt. "I studied 3 1/2 years on the University of Applied Sciences in Aschersleben and finished with a Diploma. Besides my duties, my hobbies are shopping, baking and hearing folk music. I like to bake because I can bake some sweets for my team-mates and for my coach to retain the power during the training. I like folk music because it helps me to switch off my mind during the stress in the competitions and the lot of journeys. And of course every woman likes shopping but for me it is also stress-reduction and happiness when I find clothing which fits like a glove", Malzahn concluded her off-site duties.
It all sounds like a fairy-tale for the 25 years old judoka, however, three years ago she experienced her worst nightmare…"It was before the London Olympic Games when my head-coach told me the decision of the National Judo Federation that I will be only substitute for the Olympic Games. My big target was to participate on the Olympics together with my sister. A few weeks later I got injured on the Moscow Grand Slam and got a cruciate ligament rupture and a meniscus rupture in my knee. So I watched the Olympic Games from the TV of the building for rehabilitation. That was very hard for me."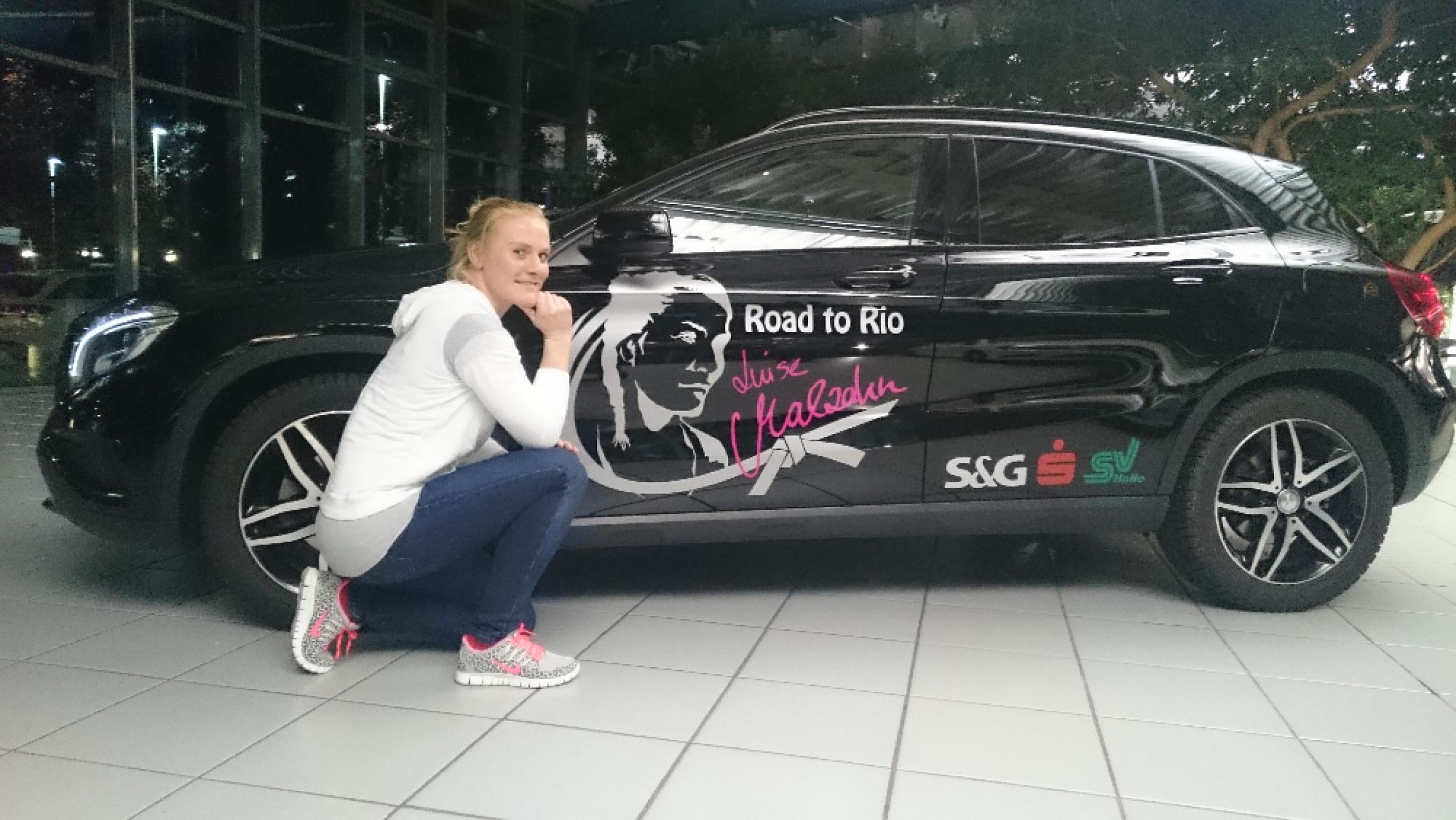 On the bright side… on the Road to Rio. The three magic words which is not only printed on the car of Malzahn but describes a long and hard way of training, respect and staying strong. "Not everybody is able to walk this road till the end but I am sure that I am ready for this distance. For now, the first target is to successfully complete the qualification. I still haven't thought about what is my target when I will be in Rio because for me it is still far away and my focus is from competition to competition. However, my personality is not made for just participating. If I will be at the Olympics, I want to fight for a medal!"
Luise Malzahn will be in action next at the Tokyo Grand Slam in a couple of weeks time, but to conclude her thoughts she added, "First I want to thank my family because they are supporting me and my sport since I started with the age of eight. If they have the possibility to visit my competitions, for example in Düsseldorf or at the German Championships or Bundesliga, my mother does the best breakfast- and lunch-boxes and that is the optimum start in every competition! I want to thank my employer, the police in Saxony- Anhalt, because they give me the chance to live and realize my dream and doing a great occupation when judo is not more my priority in life. Of course, I want to say thank you to my regional sponsors: Kathi- The family of fine bake- ideas (www.kathi.de), who helps me with her bake-inspirations to bake at home to relax beside the sport. I also want to thank my apartment-leasor in my hometown Halle (www.hwgmbh.de) who provides me a home where I can feel comfortable when I come back after long journeys around the world. Last but not least, I want to say that it makes me very glad and happy that there are people who believes in me and supports my journey!"

Are you fascinated to see your judo heroes? Luise Malzahn is one of your role-models? Come along to the JUDO FESTIVAL in Porec, Croatia next year and you will have the opportunity not only to meet with many of our world class judoka but also to train with them whilst spending your best holiday time ever. Why not to pile it up all in one? For more information, please visit www.judofestival.com
Judoka
---