In a few days we will be able to watch our elite athletes from all over the world as the Tokyo Grand Slam taking place and will be the last tournament of the year where competitors will have the opportunity to collect essential Olympic Qualifying points towards the 2016 Rio Olympic Games. Amongst many, there will be multiply Grand Prix and Grand Slam medallist, WRL #6, Sally Conway, who finished with golden memories last weekend at the Jeju Grand Prix. When and where did it all begin?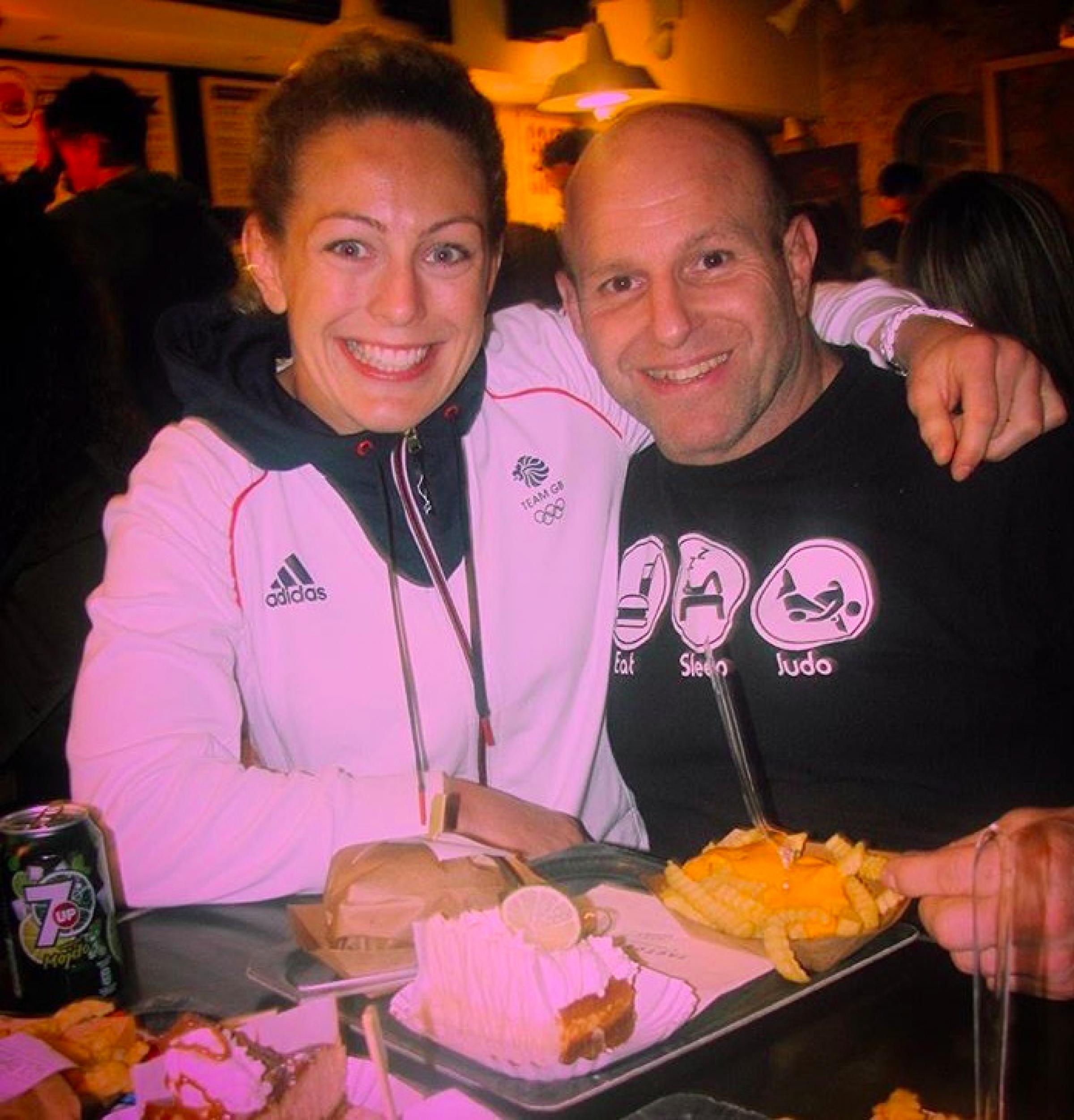 "I started judo when I was 10 years old. My Dad took my brother and myself along to the local Judo club one day. I loved the sport straight away as did my brother and dad. My dad then became a coach. When Stan McCarthy, my first ever coach, retired, my dad became my coach. If it wasn't for the support from dad and the long drives up and down the country and eventually the drives around Europe, I wouldn't be where I am today. He is my Hero." 

As a child, Conway juggled between quiet a load of sport activities which are included Hockey, Netball,Rounders, Cross country and Athletics. During her years of secondary school, besides her commitment to judo, she was still playing at county level withing the Hockey team. "There came a point where if I wanted to do well and make the next step in my Judo career. I had to choose between Hockey and Judo." What did Judo has offered for Conway to eventually turn down Hockey? "Judo is a massive part of my life. I know we all say it but its true, Judo is more than sport! I have met some amazing people and some life long friends. I have visited so many different countries. Some countries I wouldn't have seen if it wasn't for Judo!" 
 Conway was born in Bristol and moved up to Edinburgh at the age of 18. "I moved up Scotland to be able to train with Billy Cusack and his strong full time group at the time, which included Sarah Clark, Euan Burton, James Miller, Matt Purssey, Michelle Rogers and more."
Role models are individuals or groups who intentionally or unconsciously inspire others to reproduce their personality. At a young age, individuals can be heavily influenced by their role models when making certain choices in such as sport or outside of the field. Conway ended up in a unique yet fortunate situation where her child-hood hero, double Olympic medallist, Kate Howey, eventually became her mat side coach as the elite performance coach of the British Judo Association. "When I was at school. I always looked up to Kate Howey. I was the same weight group as her and of course she was very successful."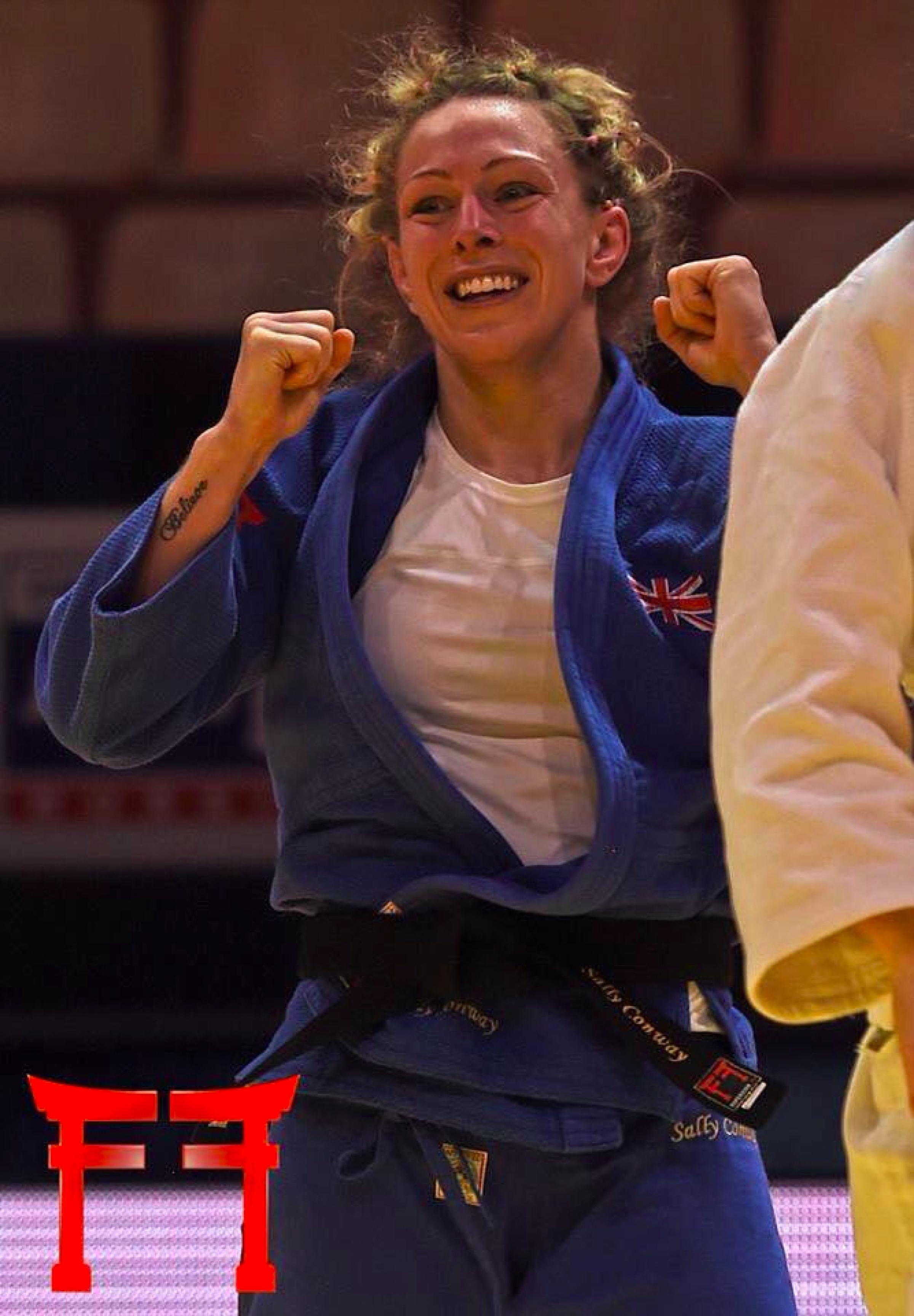 Conway could be easily match up to the outstanding personality of the American actor, Corbin Bleu as both would be a great pattern of the term opyimism as well as a good example of a quote from Brian Tracy which states 'An attitude of positive expectation is the mark of the superior personality'. No surprise than that ever smiling Conway responded unusually in compere to others when asked what it is that judo taught her in life? Conway replied: "If you're not happy without the medal you will never be happy with it." When asked about the values of Judo she said, "Respect. The respect that each and every Judoka has for one another is unbelievable. It is amazing." Conway's exceptional positive personality and strong mind concurs her favourite word, Believe, which also tattooed on her right forearm. "I really love motivational quotes. I find them really inspiring. 'Believe' is a key word for me. You have to believe in yourself. For me this is important to remember! I had the tattoo two years ago when I was in Miami. When things are tough its good to have a little reminder when I look down. "
So what happens to Conway when, as she describes, 'things are tough'. How do you pick yourself up? " I find the best thing to do when I'm feeling down, which is to surround myself with family and friends. They can always cheer me up and get me back on my feet again. I don't know what I would do with out them. I am very lucky. The love and support I receive from them is unconditional."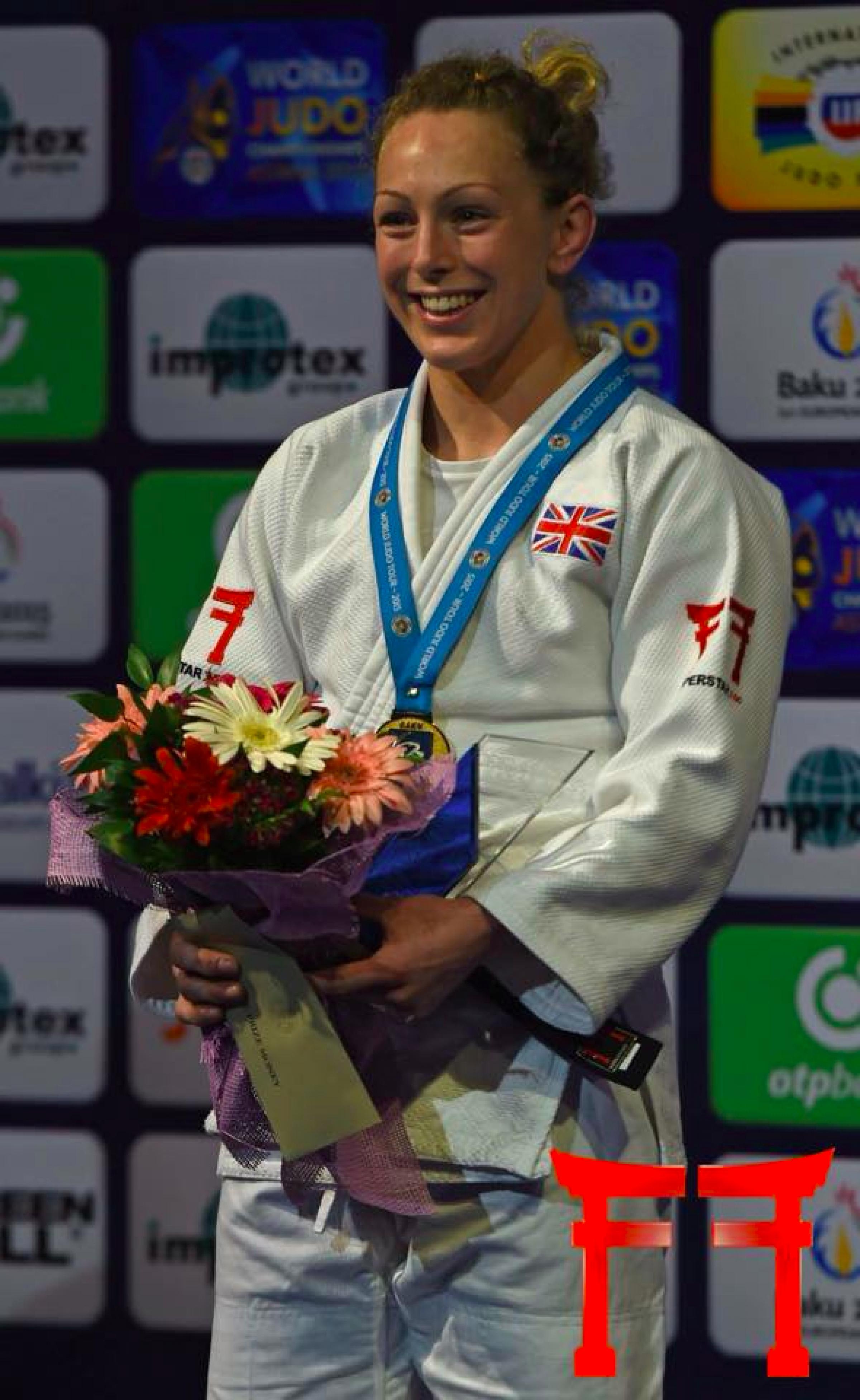 Moving onto her records of achievements, Conway won 11 IJF World Tour medals, which of her most memorable up to date was her gold medal winning performance in Baku this year, where with ten seconds to go she defeated World #1, Kim Polling for Ippon. " I was happy with this because Kim as we all know is one of the best in the weight category and I hadn't beaten her before. It was also my first Grand Slam Gold." Baku is a special place for the British judoka and it is definitely one of the places she prefers to return. "I really like competing in Baku. I have the full set of medals from there. 2013 Bronze, 2014 silver, 2015 Gold. Samsung is also another good event for me. 2013 Gold, 2014 Silver, 2015 Bronze. Can we have the Worlds there?"
The question come handy regarding the Worlds as Conway's incredible list of achievements is lack of continental and world medals. "I know…still to get one of these! For me of course its important to get one of these medals but as long as I'm still performing well and getting better all the time I will be happy. I also believe if I continue to do this I will have a better chance to get and European and World medal."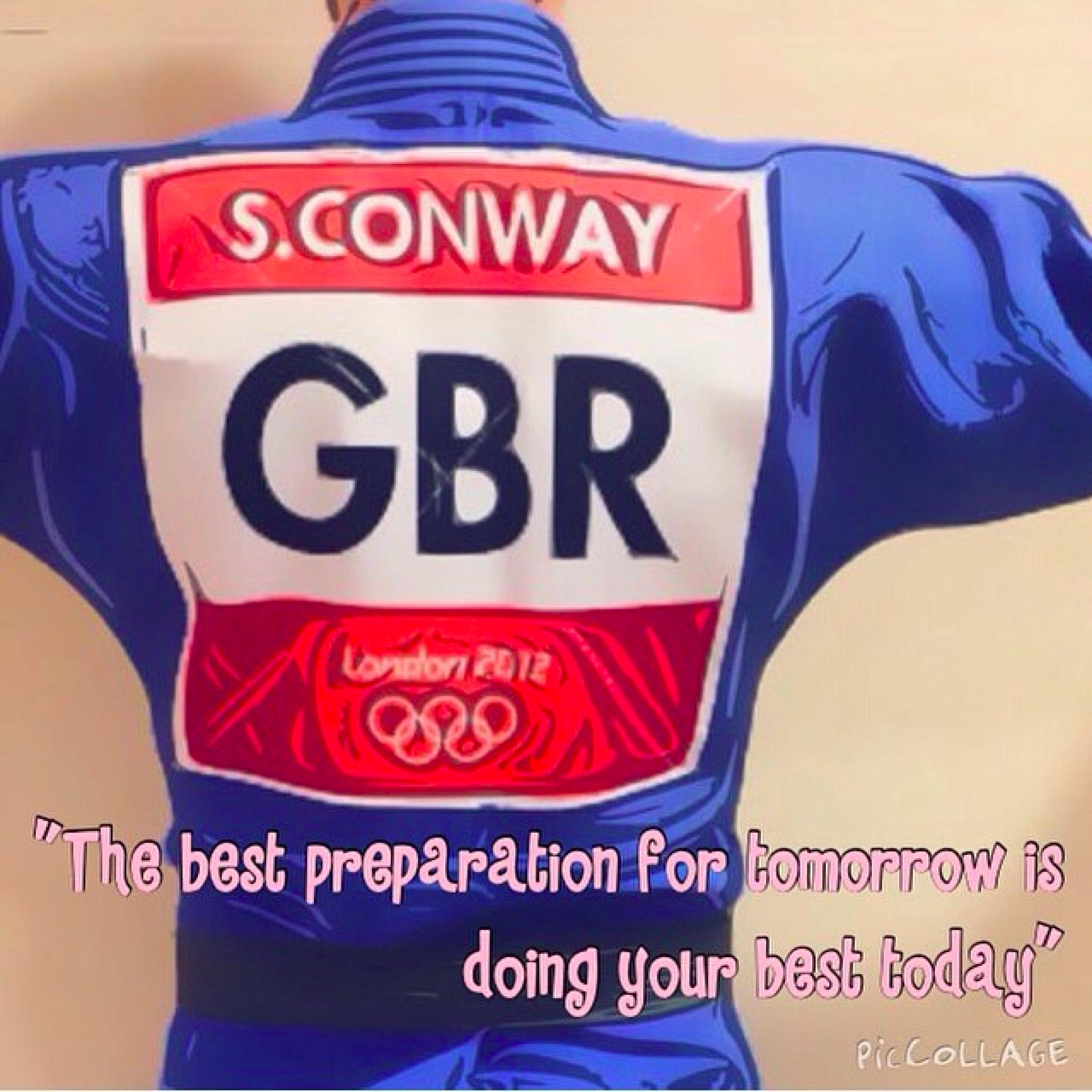 Competing at an Olympic Games will not be a new experience for the British athlete as she had the privilege to fight front of home supporters at the London 2012 Olympic Games. The day which brought her the most difficult situation she ever had to face during her career. "Losing at the London Olympics really hit me hard", she remembered. "London was a rollercoaster. There were so many different emotions. From the opening ceremony to competing to the closing ceremony. Looking back, I have learnt so much from these experience. These will come very useful if I make it to Rio 2016.", she added.
Offsite, Conway or as others call her, Salster or Salmeister, likes to fill out her free time with some shopping. Completing her exercise and fitness instructor course last year allows Salster to fully focus on her Road to Rio targets, which in her words approaching each and every tournament in the same way. "I want to fight like I know I can. If I perform well I believe the medals will come." The Road to Rio brings the following three words for Conway: hard working, friendly and smiley.
Expectations for Rio as the host? "I think Rio is going to put on an amazing Games. We had a 'Rio Meeting' the other day and the plans they have in place looking really great. Rio is stunning. I think it is going to look so pretty."
Images: Fighting Films

Are you fascinated to see your judo heroes? Sally Conway is one of your role-models? Come along to the JUDO FESTIVAL in Porec, Croatia next year and you will have the opportunity not only to meet with many of our world class judoka but also to train with them whilst spending your best holiday time ever. Why not to pile it up all in one? For more information, please visit www.judofestival.com
Judoka
---