The second competition day of theSarajevo Junior European Cup 2023 also brought interesting fights.
First gold medal went to Canada. In the final match of the category -81kg Jumber MELADZE was better than the domestic judoka Lazar ŽDRALE. Dušan GRAHOVAC (SRB) and Jason OKOYE (FRA) won the bronze medals.
This is my first gold and the best result at the Junior European Cups so far. The competition was very strong, with very good opponents. I'm happy with the result at my first visit to Sarajevo,
said Jumber MELADZE after the awarding ceremony.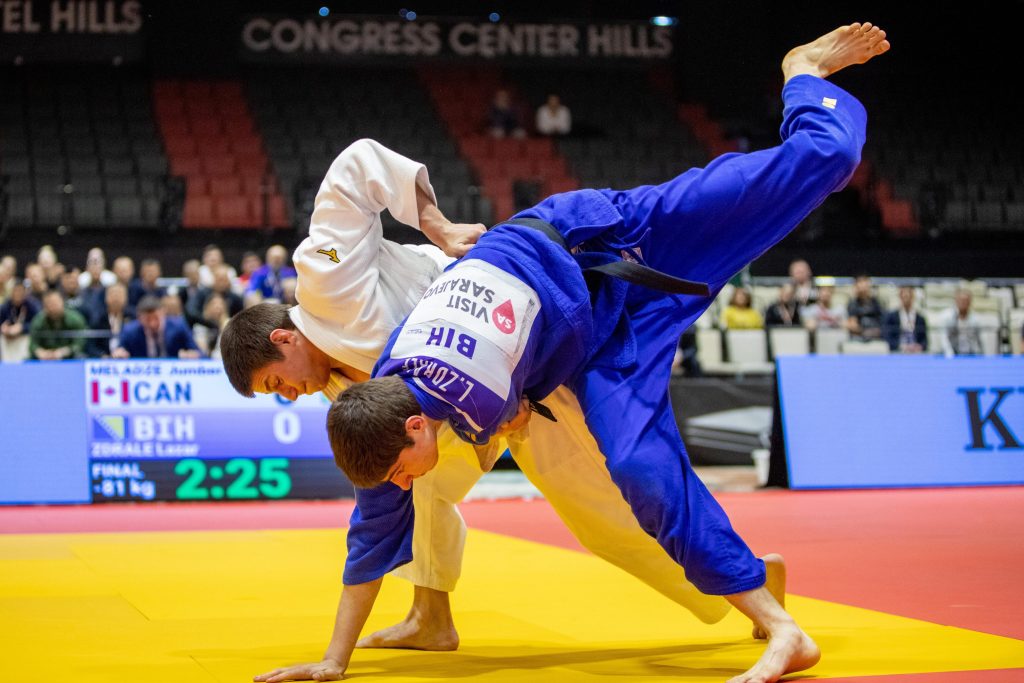 The Romanian judoka kept the good work from yesterday. After winning two gold, one silver and one bronze medal on day one, the number of medals for Romania has increased today. In the final of the category up to 48 kilograms, Giorgia HAGIANU, defeated her compatriot Laura BOGDAN.
We are happy and satisfied with the gold medal. Although Giorgia fought against a compatriot in the final, she is used to it due to frequent duels at national championships,
said Bodo ROLAND, the coach of Giorgia HAGAIANU, the Cadet European champion from 2018.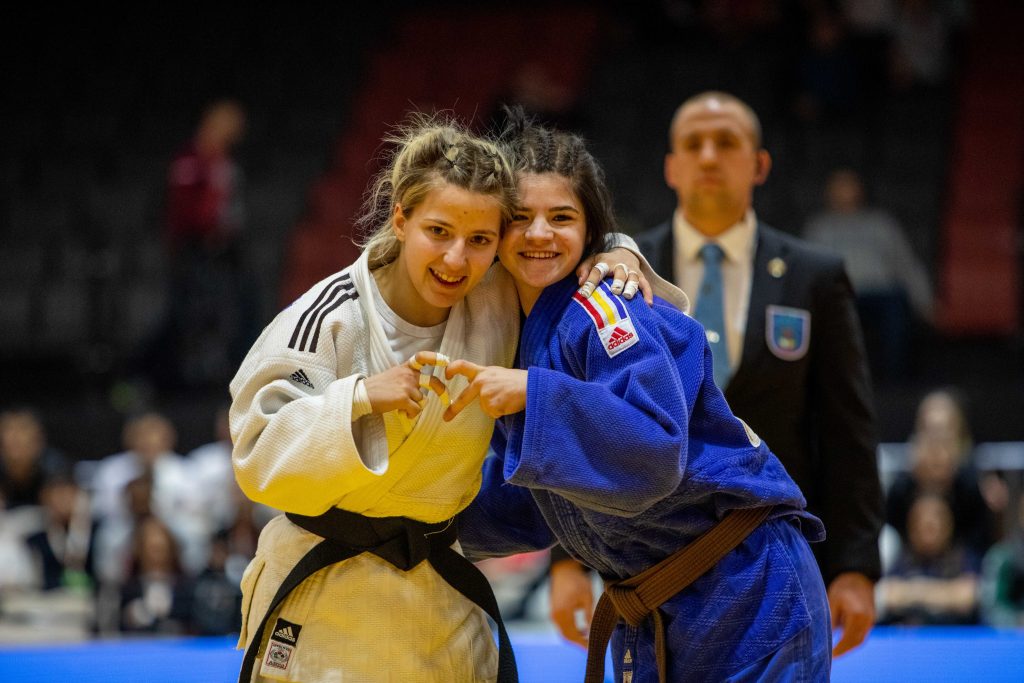 I sincerely hope that this is the right path to success and medals in the senior competition,
added Roland.
The excellent performance of the Romanian judoka in Sarajevo was completed by the gold medal won by Rares ARSENIE in the -90kg category.
We expected the competition to be strong. Nevertheless, we are happy about the good results we achieved. I think we had a great performance in Sarajevo,
ARSENIE emphasized.
Despite the fact that they won four gold medals, the Romanians were not the best nation of the tournament. With five gold, one silver and three bronze medals, the Poles finished the competition as the best team.
Grzegorz TERESINSKI dominated the +100kg category and Kinga CHMIELEWSKA was the best in the category -57kg.
Thanks to the victory of Nikolina NIŠAVIĆ in the category -52 kilograms, Serbia finished the competition with two gold medals and as the third most successful team at the Sarajevo Junior European Cup 2023.
The opponents were well prepared and motivated, which is why I am especially happy because of winning the gold,
said NIŠAVIĆ.
In the next three days, the EJU Junior Training Camp will be held in Sarajevo.
Already in May, Bosnia and Herzegovina will host another European Cup. The European Cup for seniors will be held in East Sarajevo on 20. and 21. May.
Judoka
Author: Thea Cowen
---