The Romanian Judo Federation organised a Gala Dinner in Bucharest following the first day of the Europa League tournament to celebrate their 50th Anniversary. The President of the Romanian Judo Federation, Mr Cozmin Gușă, gave some welcoming words,
"Tonight we are celebrating 50 years of judo in Romania, thinking about this kind of history and organisation makes us strong and gives us the opportunity to think about our system and how far we have come.
The efforts of the people involved have made history with Romanian judo, we went through good and bad periods but we have made it through with a lot of heart. We have spirit and soul and we are proud today to have a list of Olympic, World and European accomplishments. These personalities are a perfect representation of our organisation. I have the pleasure to have here in this hall, legends of Romanian judo, as well as hosting our international guests from the European Judo Union.
We are proud to recognise out IJF President, Mr Marius Vizer as he of course is Romanian and a representative of our nation."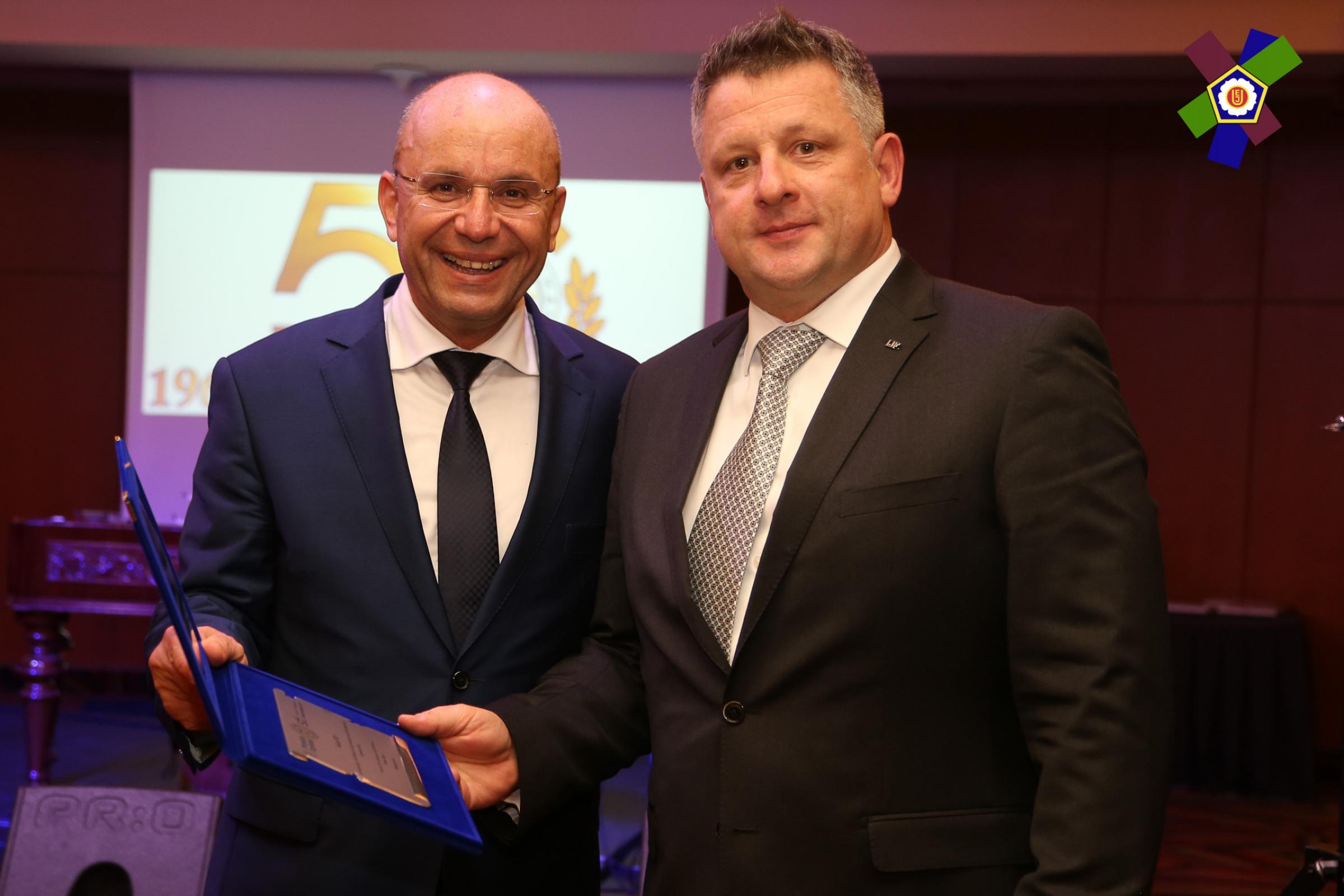 Mr Teodor Pop, representing the IJF President, delivered a message from Mr Vizer to the distinguished guests, recognising the 50th anniversary. Mr Vizer sent his congratulations to those involved in the federation, past and present, wishing for a positive influence on the next generation of athletes. The IJF President recognised the sacrifices and accomplishments within the Romanian Judo Federation over the past 50 years. Finally, he acknowledged that judo is not just an Olympic sport but is of great value in our societies.
To close the speeches, EJU President, Mr Sergey Soloveychik took to the stage to address the community.
"I would like to congratulate the Romanian Judo Federation and all of their Champions on behalf of the European Judo Union and all of our 51 federations. We have much to celebrate this year and have held our own 70th anniversary of the European Judo Union. You are very young but are a powerful federation. We wish you prosperity and success, with your experience, you know how to reach these goals. Your federation has been on a long journey but has found it's success through great Champions and great leaders.
We're happy to experience your wonderful hospitality, thank you and I wish you a great evening to celebrate this anniversary and these European Club Championships. We wish the President great success and we are sure you will reach great heights."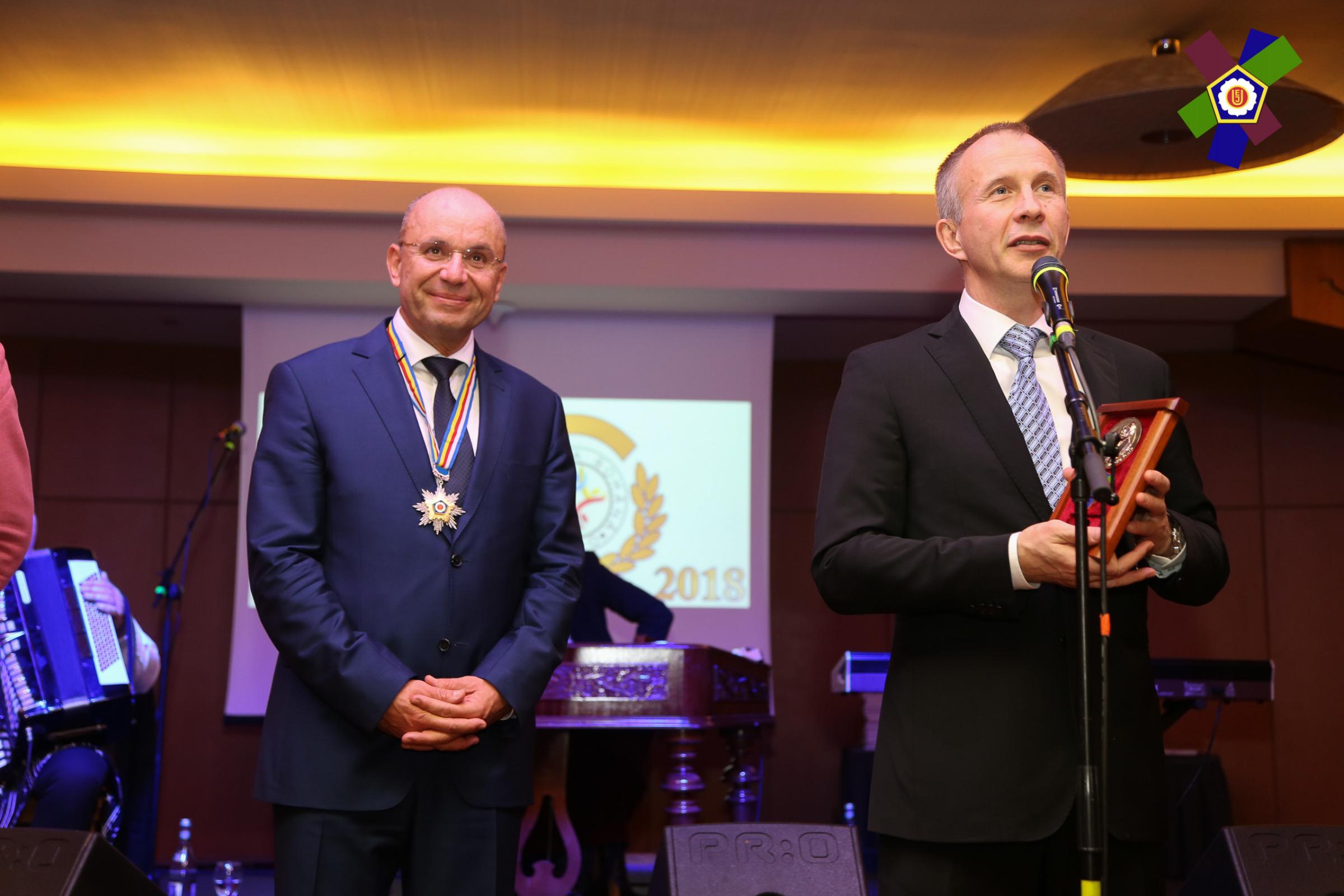 As this was the first time that both events were held in the same city, celebrating both the Federation's 50th anniversary and Romania's 100th anniversary, it was the perfect moment to bring together the judo family and celebrate the heroes, old and new, of Romanian judo.

By Thea Cowen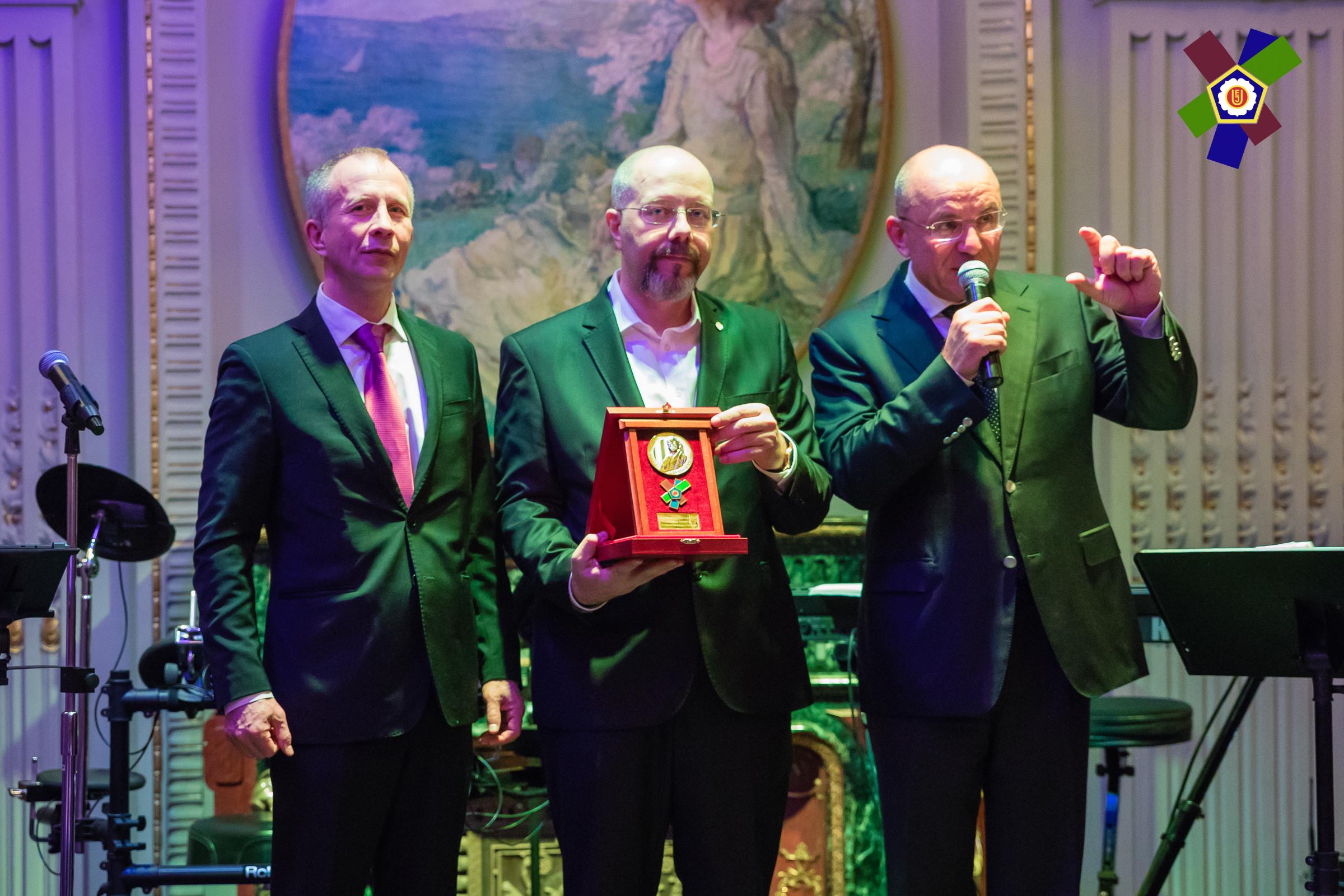 The previous evening was dedicated to the 100th anniversary of the state of Romania. City Hall hosted the Gala for this memorable century celebration. The European Judo Union took this opportunity to present the Vice Mayor of Bucharest, Aurelian Badulescu a token of respect and appreciation. – Rui Telmo Romão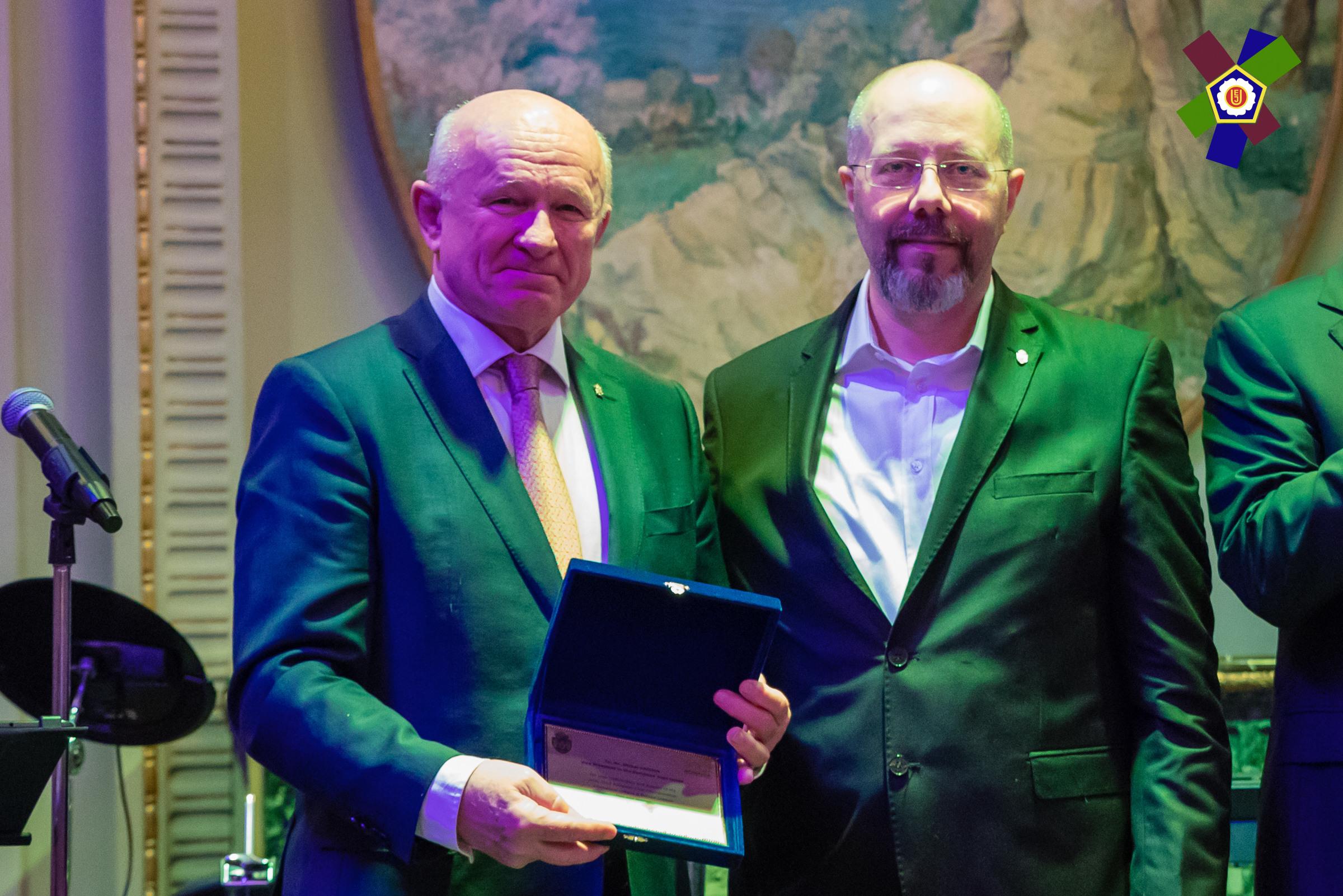 EJU President, Mr Sergey Soloveychik and Vice President, Mr Michal Vachun were also awarded with a token of appreciation at this event for their continued support of the Romanian Judo Federation and assitance to host the European Club Championships on this important occasion. – Rui Telmo Romão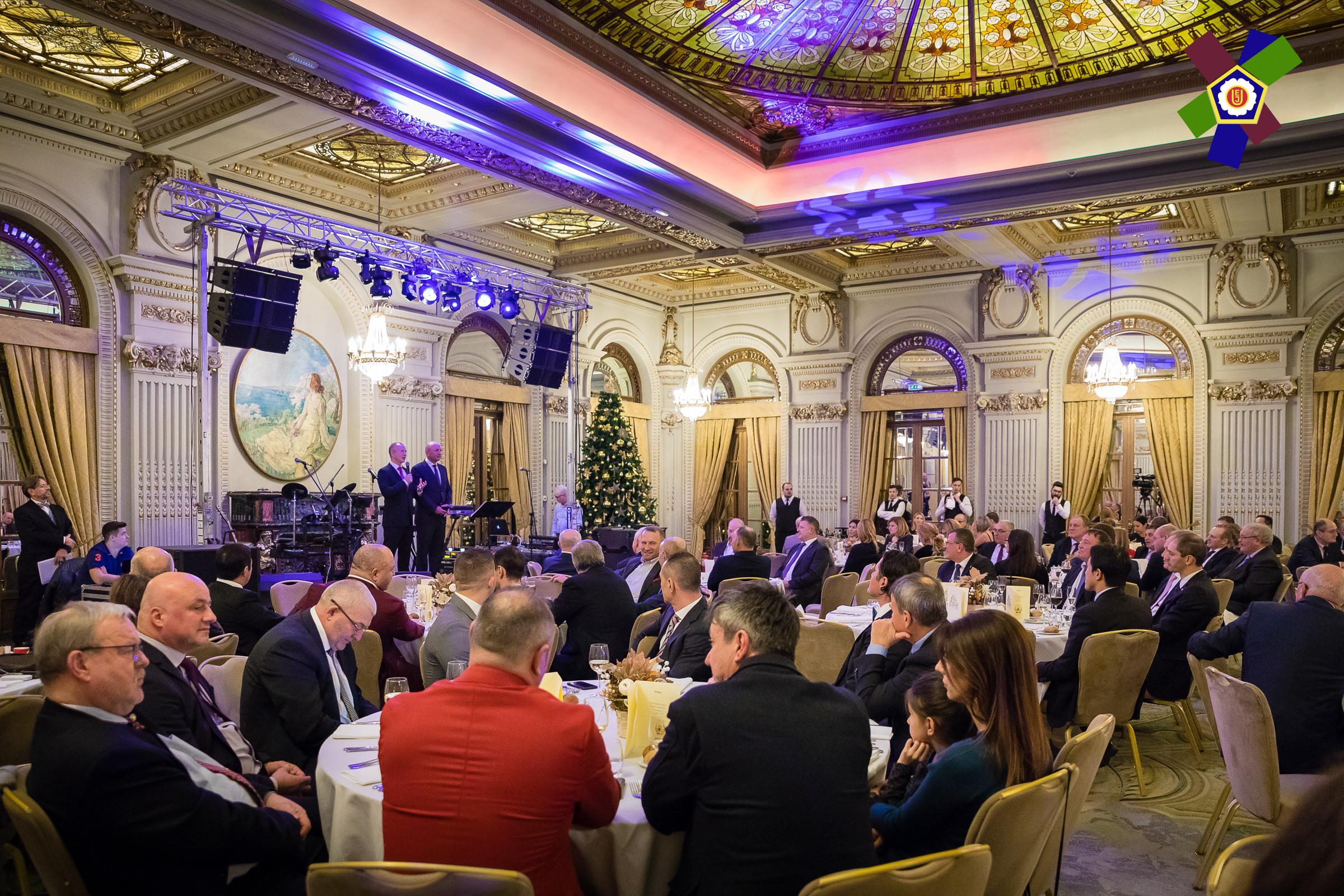 The Romanian Judo Federation thanked Bucharest City Hall and the sponsors for supporting them, as without they would not have been able to host such an incredible event. – Rui Telmo Romão
---