In the -90kg category, Nikita YUDANOV (UKR) celebrated the gold medal and Cadet European title in Odivelas, Portugal.
With him today was his family, notably his father, Valery, who competed for USSR and was part of the winning team at the European Team Championships in Dubrovnik, 1990.
Being the personal coach of my son is really hard for me, I want him to be himself and I never want to destroy his individuality, my aim as his coach is to assist in his preparation with fundamental principles. I really felt good today, I knew he would become the champion today, but still after the final it was a great relief.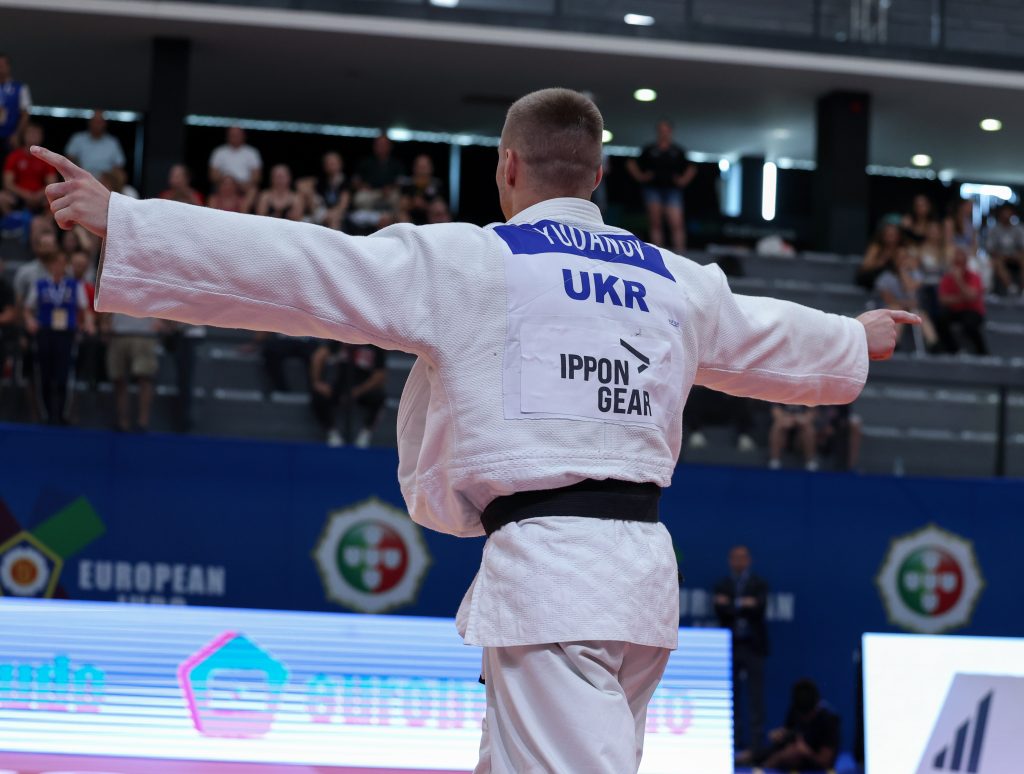 Today was the best day of my life, this year I finally won the European Championships, last year something was missing for me so I'm glad I could change it and reach this top place. Because of my father I came to judo, so it was great to have him here in these championships. He has been coaching me for a short while and it's going really well. In the semi finals I had some issues but I refocussed in the final and after the first score I felt really good and I just wanted to finish it as soon as possible.
There have been a few examples over the course of the week of parents turning their hand to coaching their offspring in major championships and this worked out perfectly, now father and son can celebrate their achievements together.
Judoka
Author: Thea Cowen
---