Sensational last and final day was on offer in Sofia [Bulgaria] at the 2015 Cadet European Championships, where the first time ever in history, Cadet Europeans team event has taken place. The high number of entries [19 men, 17 women] shown the demand of the nations wanting to be the first to bookmark the moment. All in all, the podium places were spread across six nations.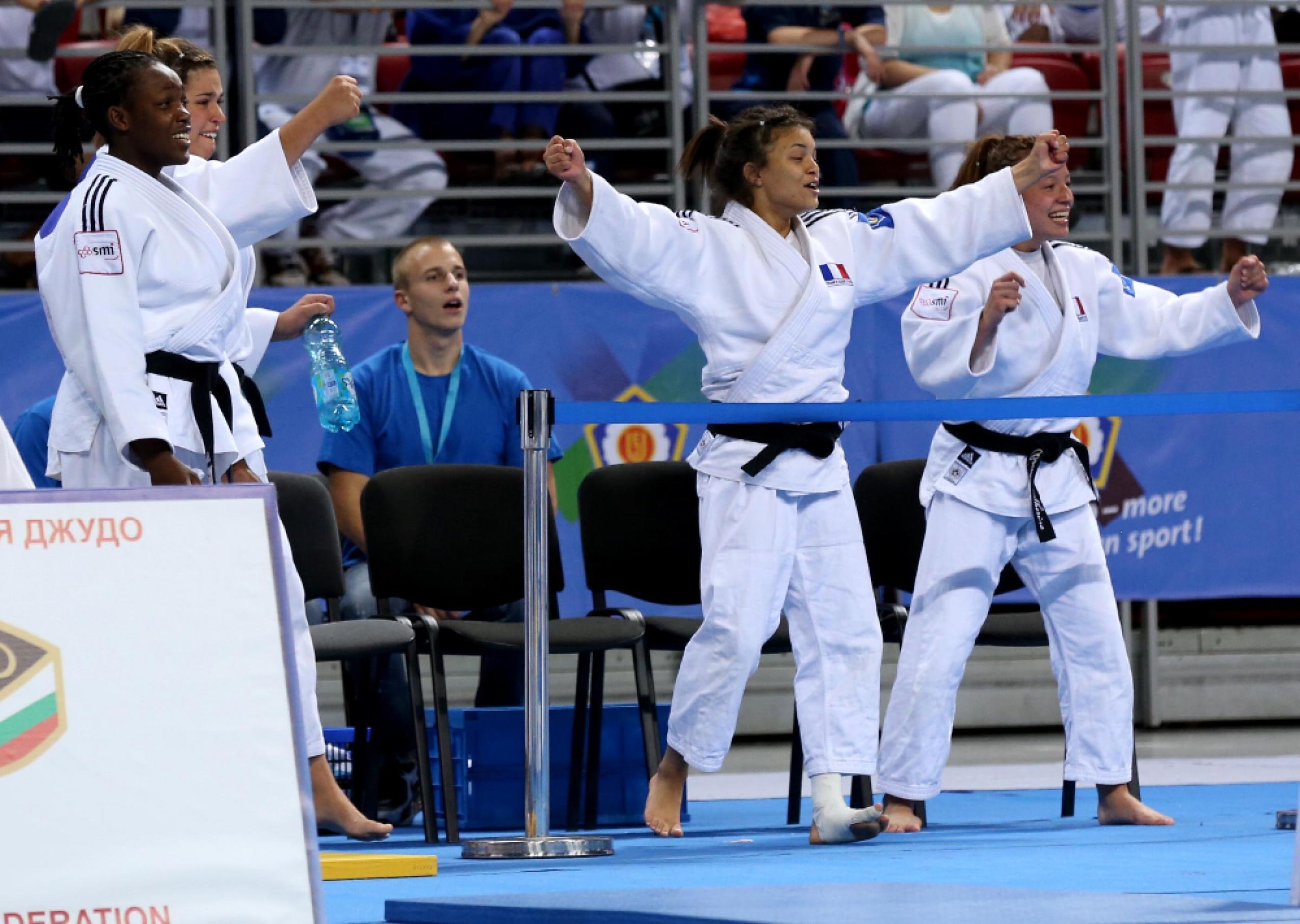 The start of the final block involved the two bronze matches of the female teams, where Serbia come out on top against Ukraine whilst France took the third place away from Italy. The golden contest was down to Russia and Croatia. The first match point was claimed by Ekaterina DOLGIKH (RUS) and as an answer to that, Tihea TOPOLOVEC (CRO) scored for a balance. The following two contests ended with a win for each, which resulted to have 2:2 displayed on the scoreboard. The pressure was than on Evgeniia KONDRASHOVA (RUS) and Karla PRODAN (CRO).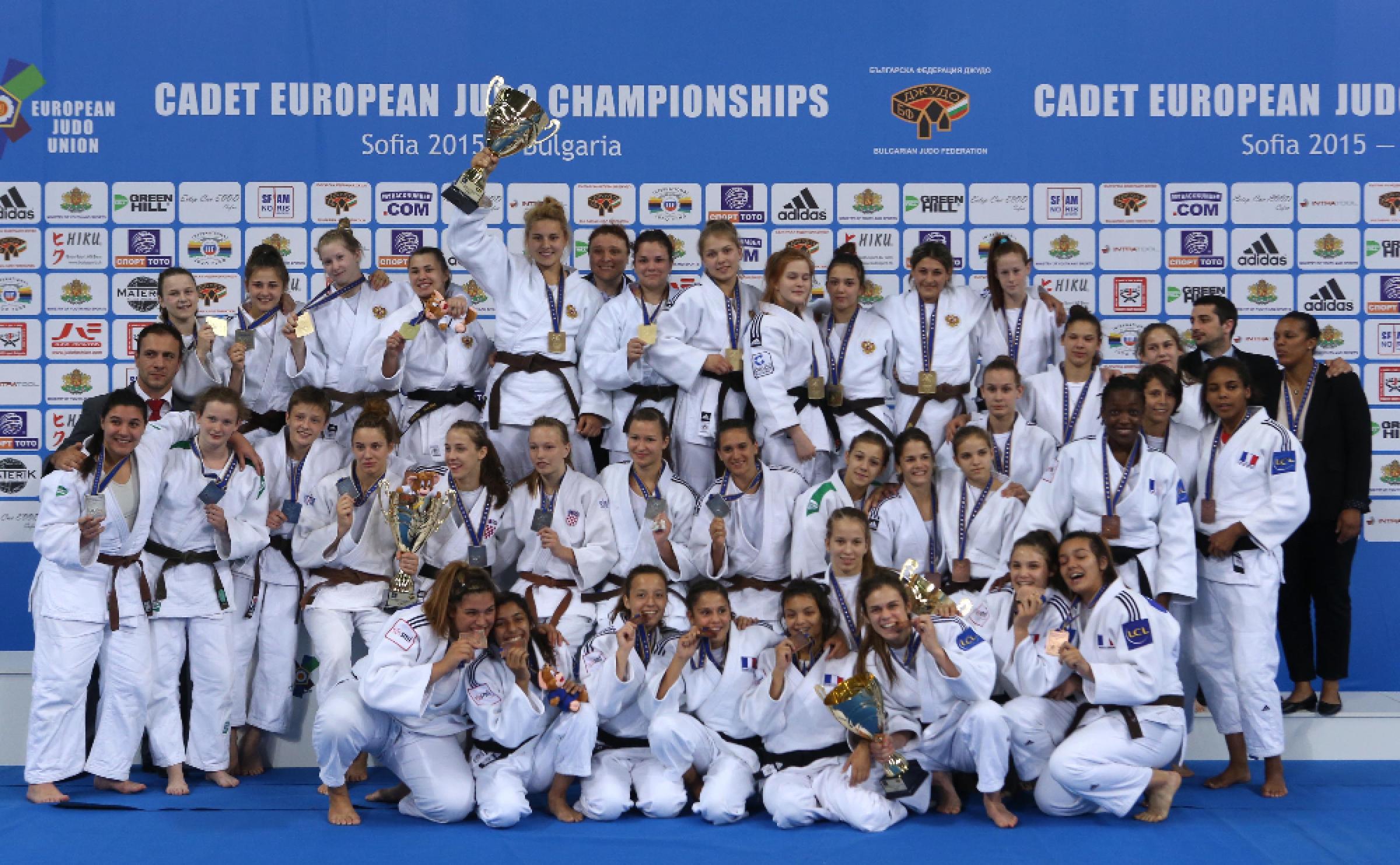 In less than a minute into the final match up the Russian fighter demonstrated her outstanding ne-waza skills and held her opponent for gold. Cadet female head coach, Irina DORINA expressed her feelings after the final:
"It is an amazing feeling, I am very happy. The team spirit was incredible. Part of the victory was a result of our team spirit, not only across the girls but in all. It is always nice to win a tournament but to be first in history makes this moment even more special."
The male event lifted up the level of excitement as all the teams fought like lions to be able to claim a podium spot. Russia and France had the opportunity for additional celebration after winning their bronze medal contests. France left Israel behind whilst Russia set Ukraine off the podium. The last two teams to stand were Georgia and the Netherlands with incredible tension and silence in the Arena Armeec Hall. Even the lightest pin drop could have been heard when the teams were entering the contest area. With Georgia claiming the first two points, it was up to Lasha DUDASHVILI (GEO) to stamp the final mark… and he did so. A minute and a half into the contest he stunned his opponent, Ayman ABDELGHANI IDRISSI (NED). The final display was 4:1 for Georgia. "It is a fantastic achievement we are absolutely delighted…really, really happy. We come here to win and the team trained hard for it. It is great and now we will be aiming for gold at the Cadet Worlds Team event too.", concluded the head coach of the cadet male team, Mindia BODAVELI.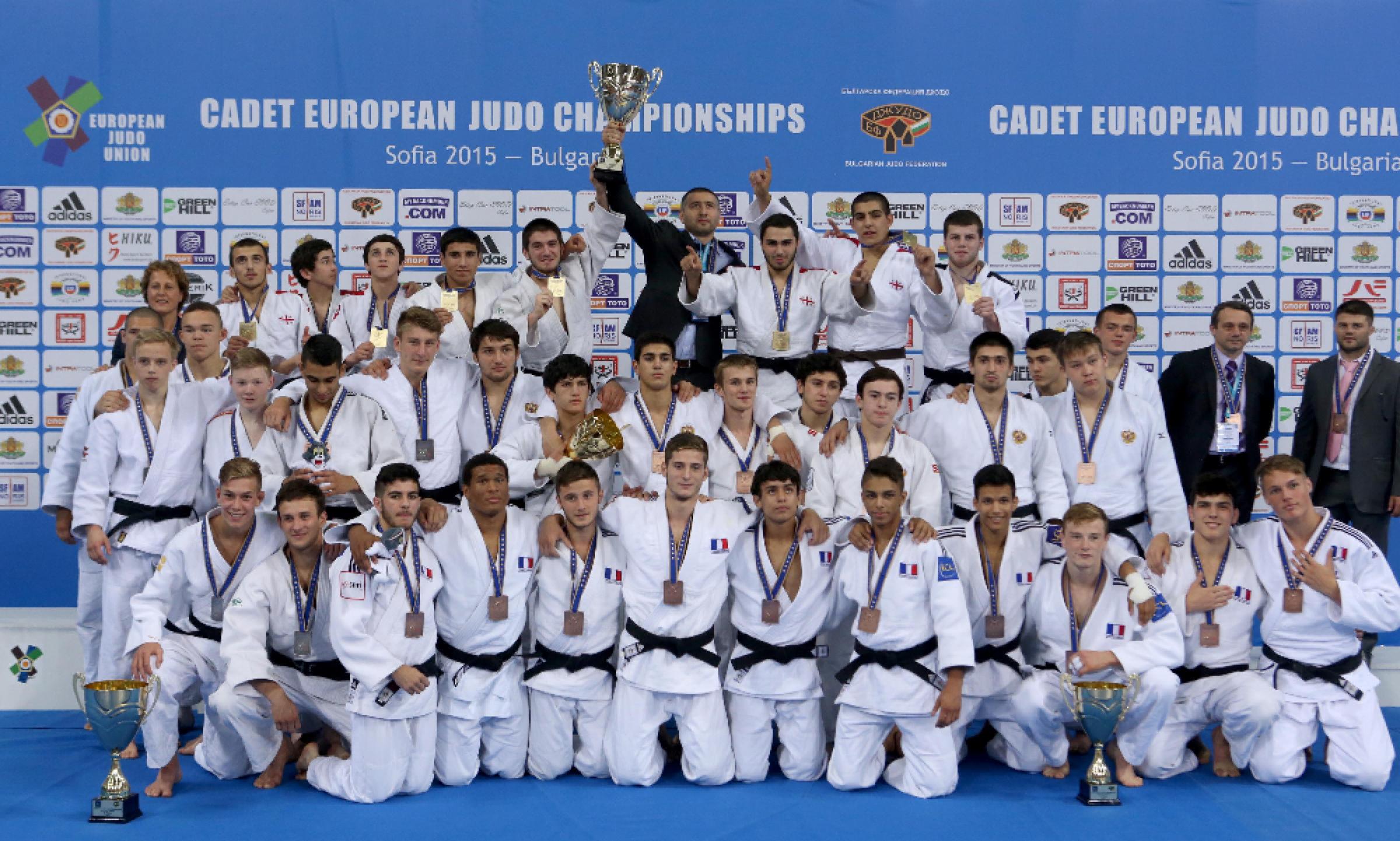 The upcoming weekend, the European Judo Family will bring more actions but this time from two different locations; namely, Hungary [Junior European Cup] and Great Britain [Senior European Cup]. In the meantime don't forget to follow us on our social networks.
Facebook: https://www.facebook.com/europeanjudo
Twitter: @europeanjudo
Instagram: europeanjudo
Judoka
---