A mix of strength, tenacity, skill and team spirit saw Russia emerge comfortably as Junior European Mixed Team champions on the final day of competition here in Sofia.
Russia were seeded number four yet, arguably, in the more difficult half of the draw that included Germany, Georgia, Italy and Turkey, all of whom had strong teams. After a first round bye the Russians eased past Greece to take a place in the quarter final against Italy who had squeezed past Turkey. The Italians proved no match for a well organised Russian team as the latter made their way almost untroubled to the semi-final where they met Germany. It was here that the Russian team really showed their power as they swept away their opponents closing out the match early at 5-0.

In the final it a somewhat surprising French team who stood in the way of Russia and the first European Mixed Team Championship for Juniors. Blandine PONT (FRA) took the first contest for the French against Alina SERGEEVA (RUS). Russia bounced back immediately with a win by Ramazan ABDULAEV (RUS) only for Faiza MOKDAR (FRA) in the next contest to edge the French ahead again. But after that, the Russians settled, taking three in a row with David GAMOSOV over Hugo METTIFIOT, Madina TAIMASOVA over Candice LEBRETTON, and Eldar ALLAKHVERDIEV over Alexis MATHIEU to make the score 4-2 to Russia. There was a moment of hope when Laura FUSEAU (FRA) defeated Veronika ARTAMONOVA (RUS) to make the score 4-3. But that left Palthi MENA MINZIMBU (FRA) needing to defeat Dzhamal GAMAZATKHANOV (RUS) to force a tie and, unfortunately for the French, that did not happen, Russia running out winners by a scor of 5-3.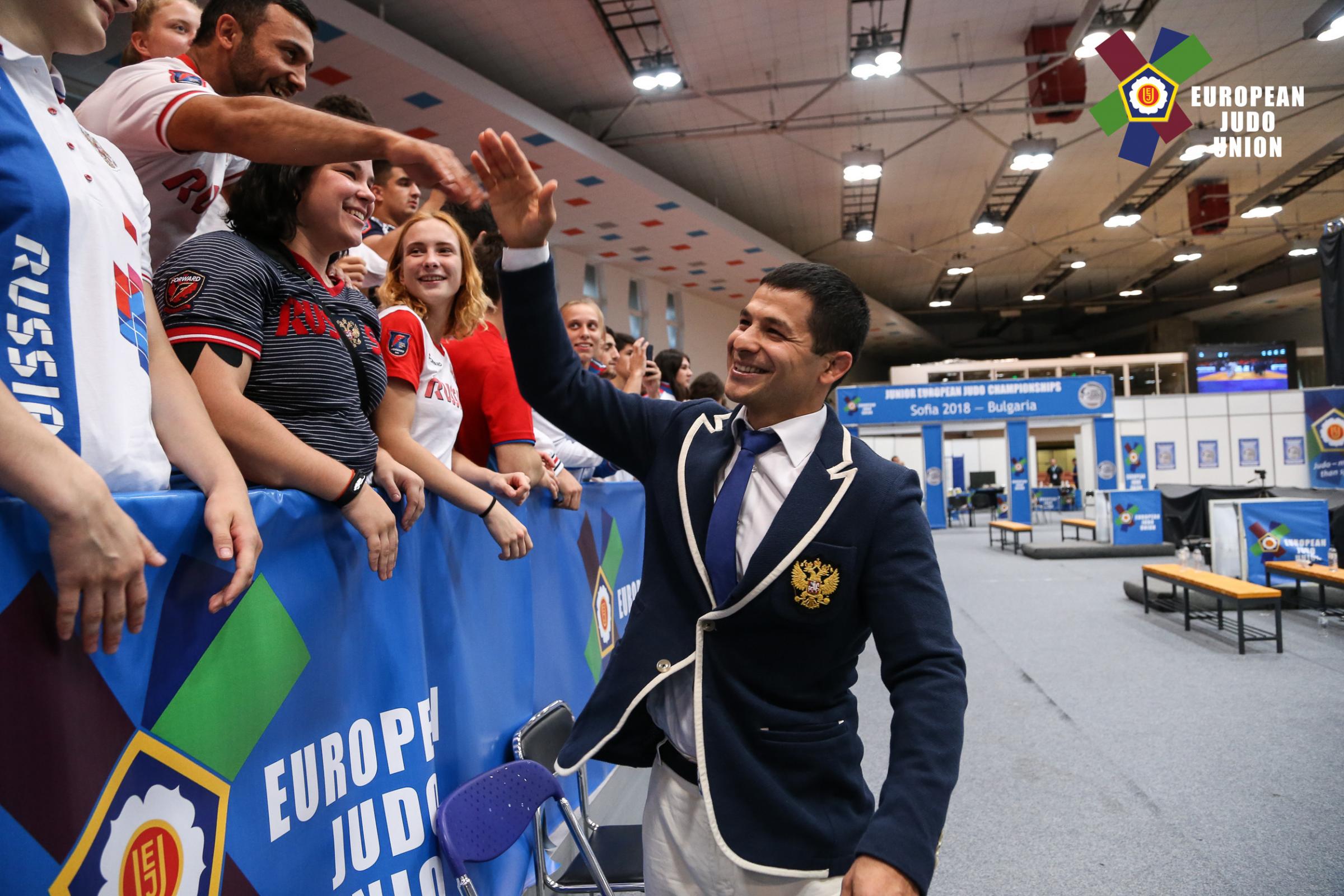 Russian coaching staff member Batradz Kaytmazov, himself a former Junior European champion, said,
"I'd spoken with Ezio Gamba on the telephone this morning who had wished the team well. I told him that we would win."
That confidence was echoed by another coaching staff member Kamal Khan-Magomedov, who said that he was confident that Russia would win the team event as these were the best players.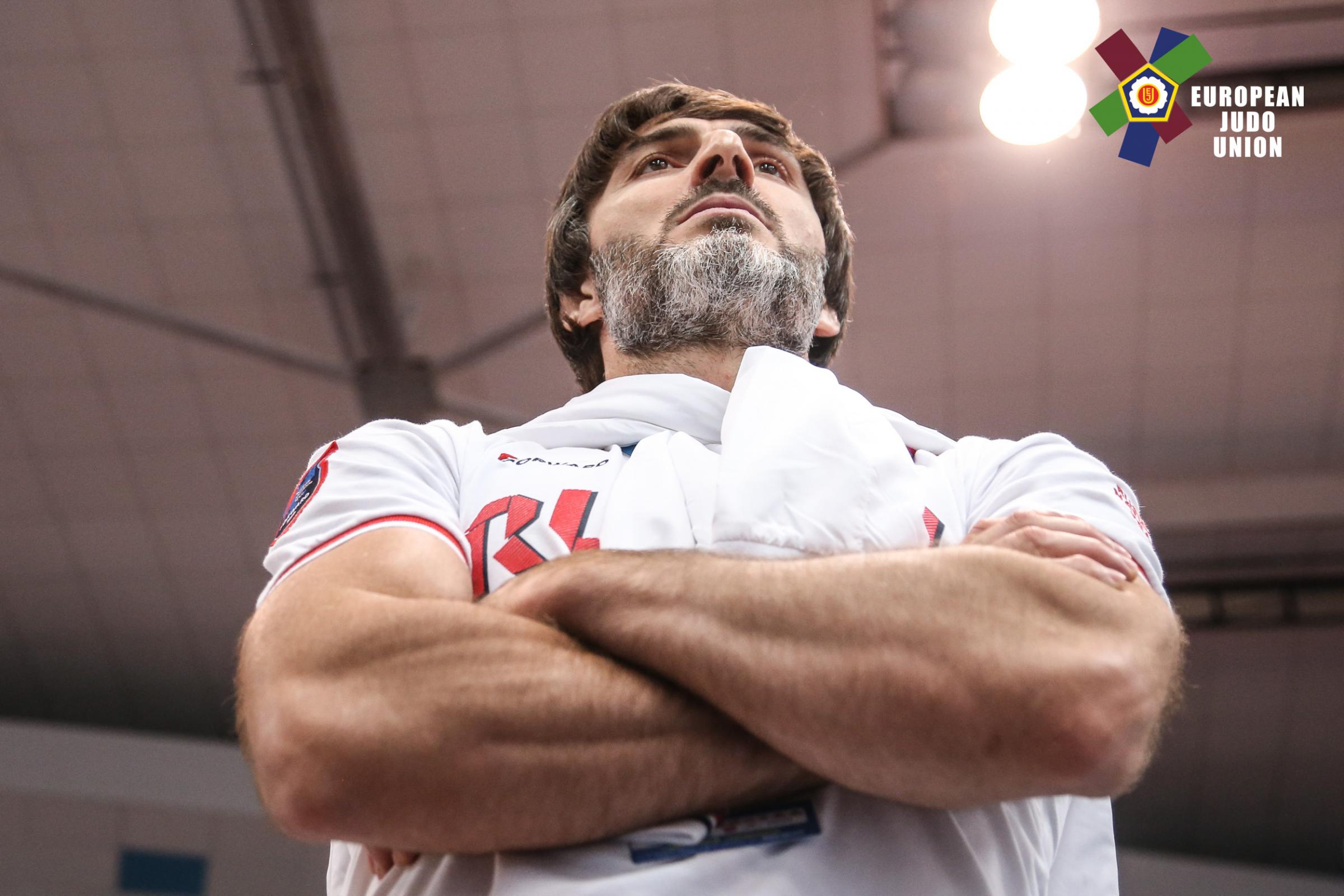 The last word went to Junior Head Coach Kamil Magomedov who said,
"I was particularly impressed with the spirit in the team. Things are different with the individual competition but the team event brought out some very special performances from our athletes."
There were bronze medals from The Netherlands and Germany.
---
PODIUM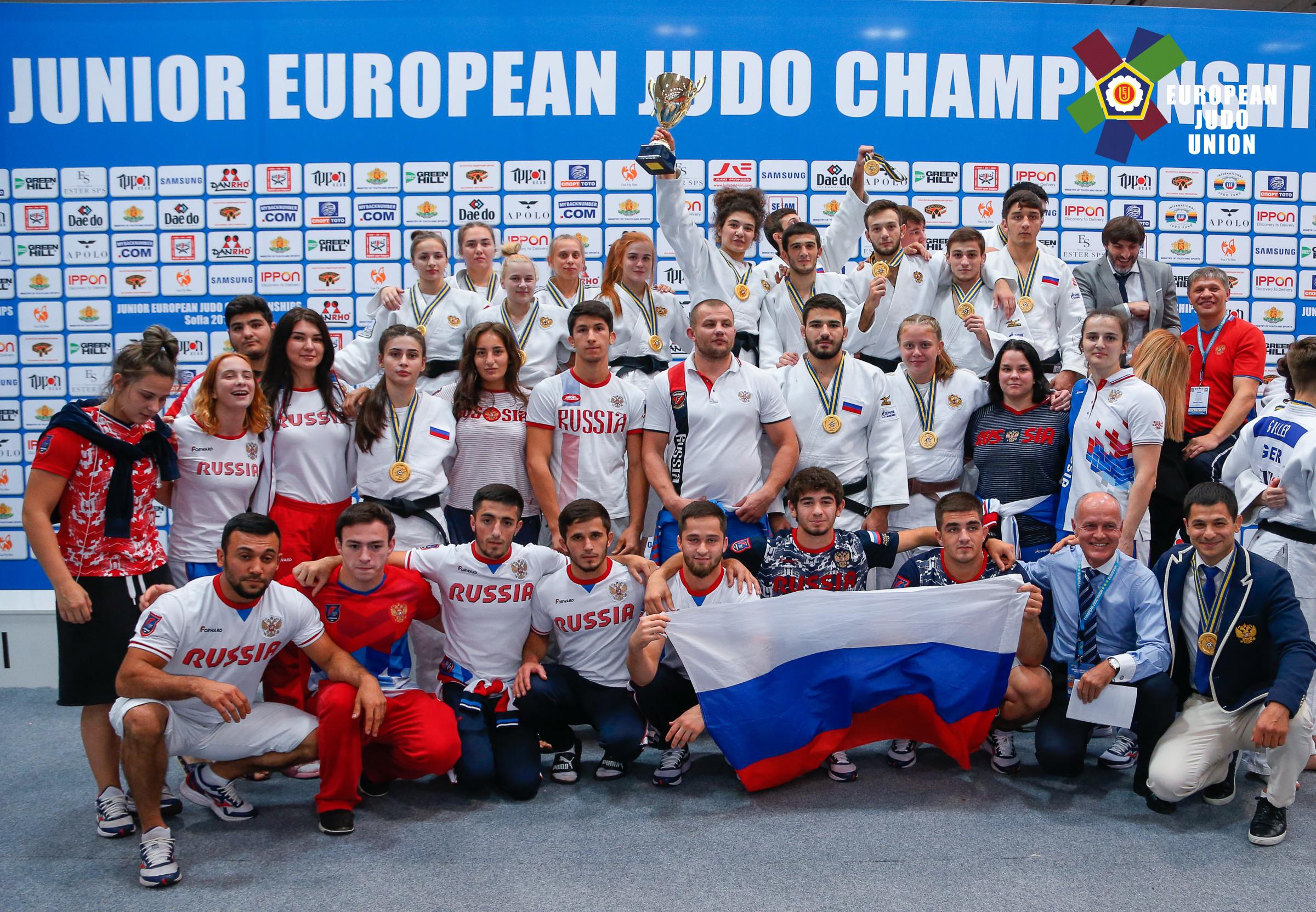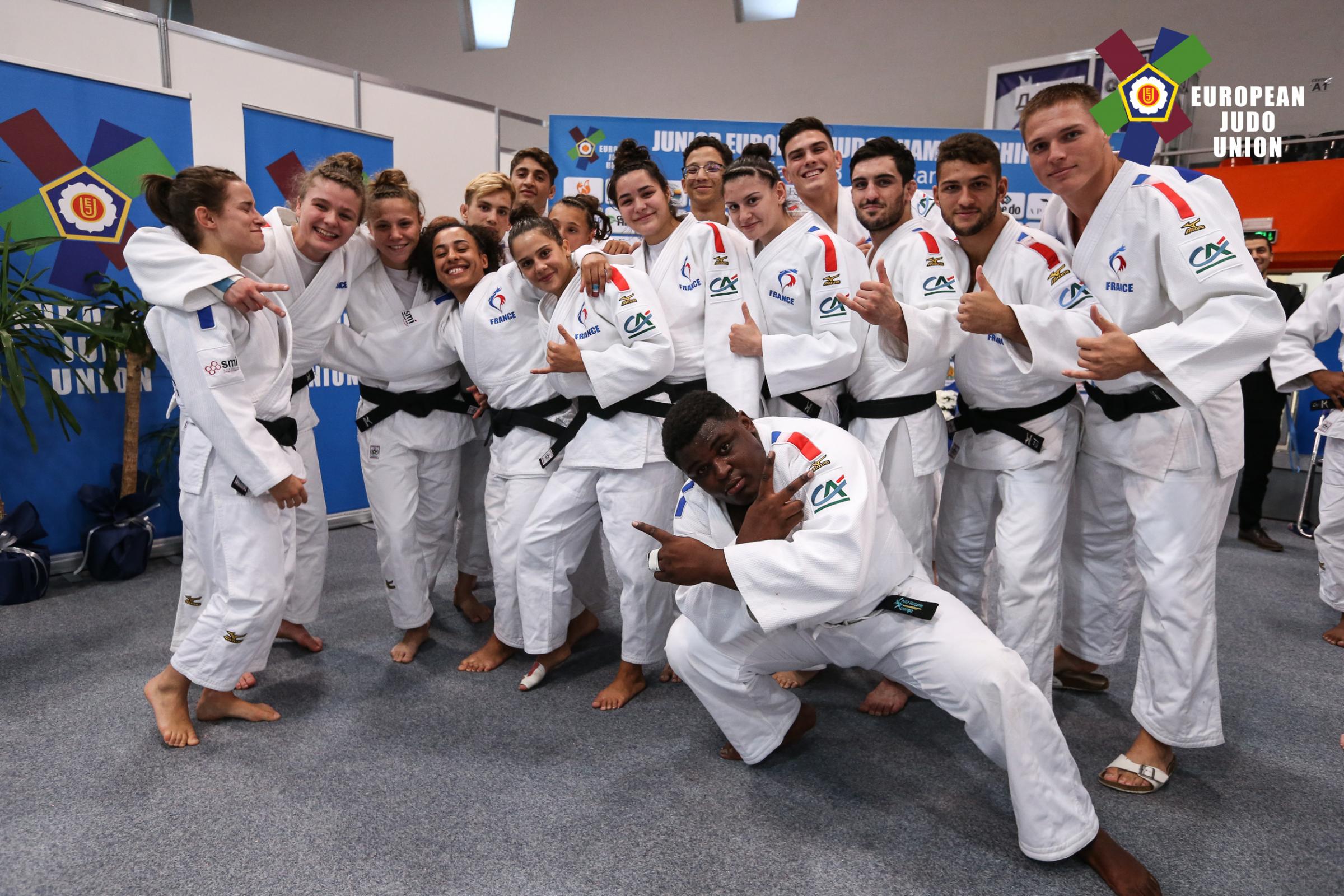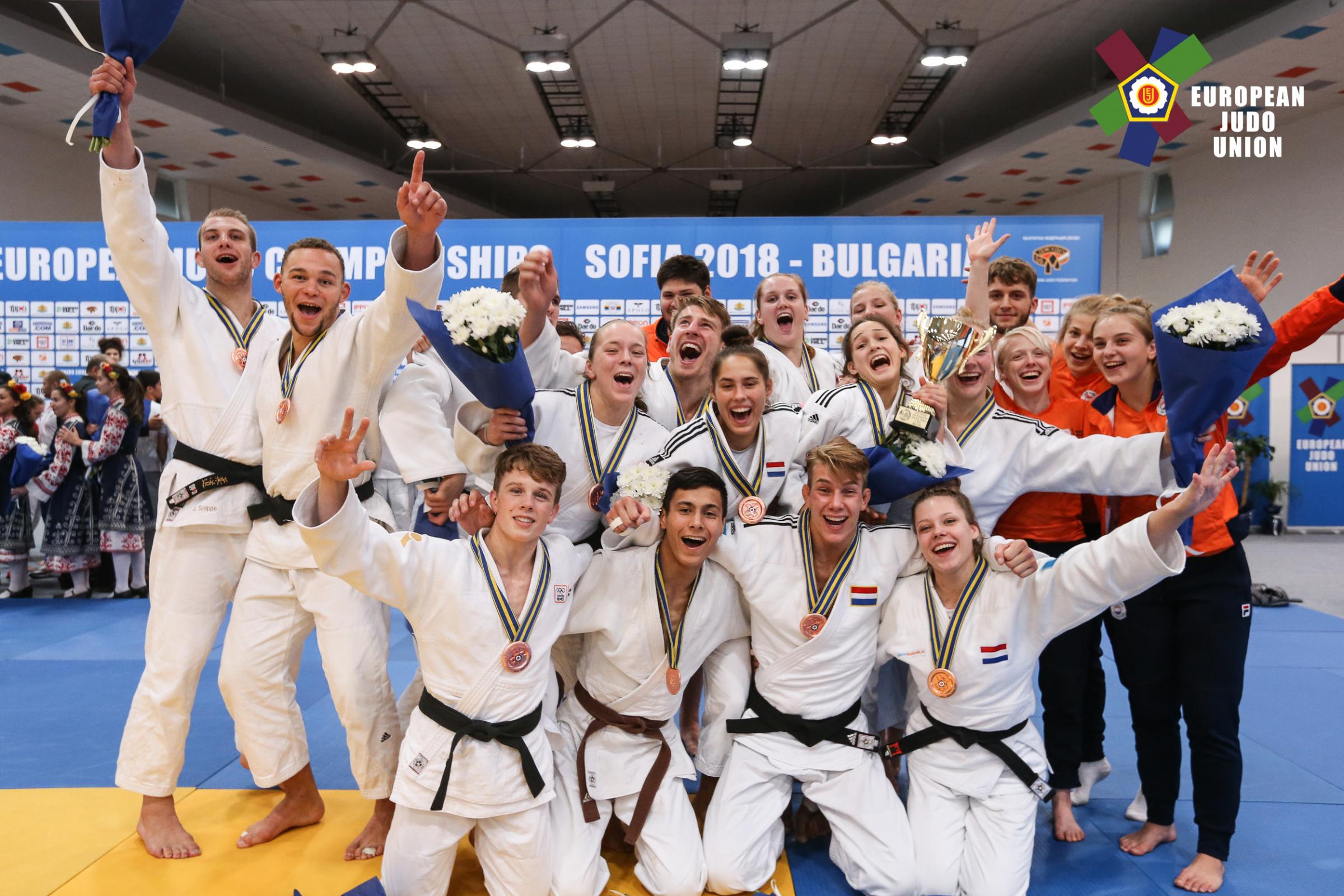 NETHERLANDS – Carlos Ferreira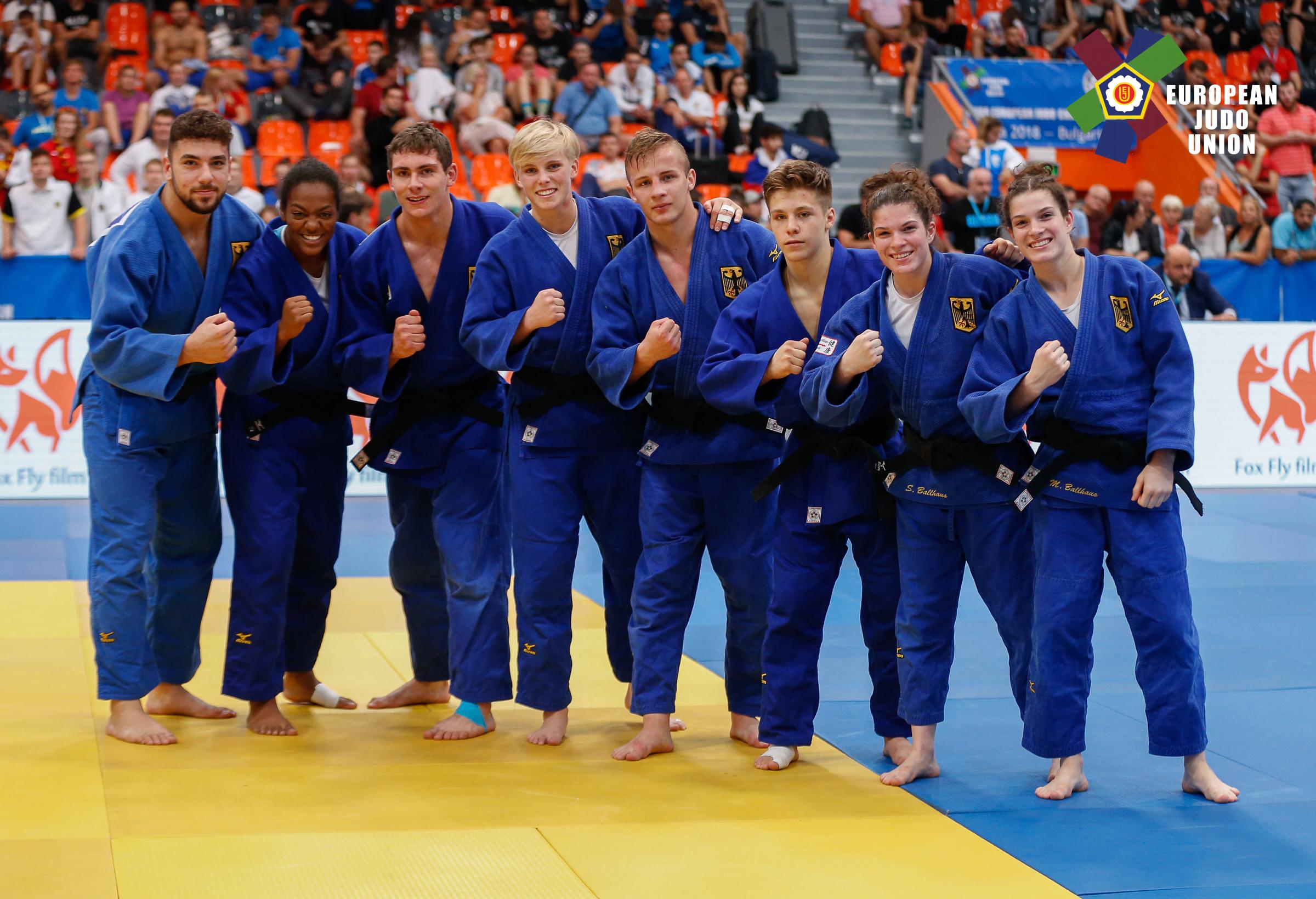 GERMANY – Carlos Ferreira
---
Highlights Team Event
---
Judoka
---