The Russian Copper Company Mixed Team European Judo Championship will take place on the 18th of July in Ekaterinburg, Russia. This will be the premier of the Mixed Team European Judo Championship with 21 nations entered. The President of the European Judo Federation, Mr. Sergey Soloveychik warm-welcomes everyone visiting Russia for the event;
"Russia has a successful history of staging important European and International Judo events. The European Mixed Team Judo Championships in Ekaterinburg is a unique event because it will provide specific competitive conditions for our continents athletes to prepare for the mixed team event that will be included in the Olympic Games to be staged in Tokyo in 2020. Ekaterinburg has become one of the leading sports centres in Russia and a large number of well-known athletes, World and Olympic Champions are associated with this city.
I want to extend my special appreciation to the Russian Copper Company whose incredible support has been so vital in preparation for these European Mixed Team Judo Championships. I sincerely hope that these Championships will bring you a lot of positive emotions and bright impressions! I wish good luck, strong health and success to all at this joyful event!"
The President of the Russian Judo Federation, Mr. Vasily Anisimov also expressed his delightfulness ahead of the event;
"On behalf of the Russian Judo Federation I am glad to welcome the athletes, coaches, specialists, fans of judo and journalists to the Russian Copper Company European Mixed Team Judo Championships 2018 in Ekaterinburg! I am sure that guests and fans will appreciate hospitality of our country, enjoy the spectacular competitions and the highest skill of the leading European athletes. Welcome to Russia!"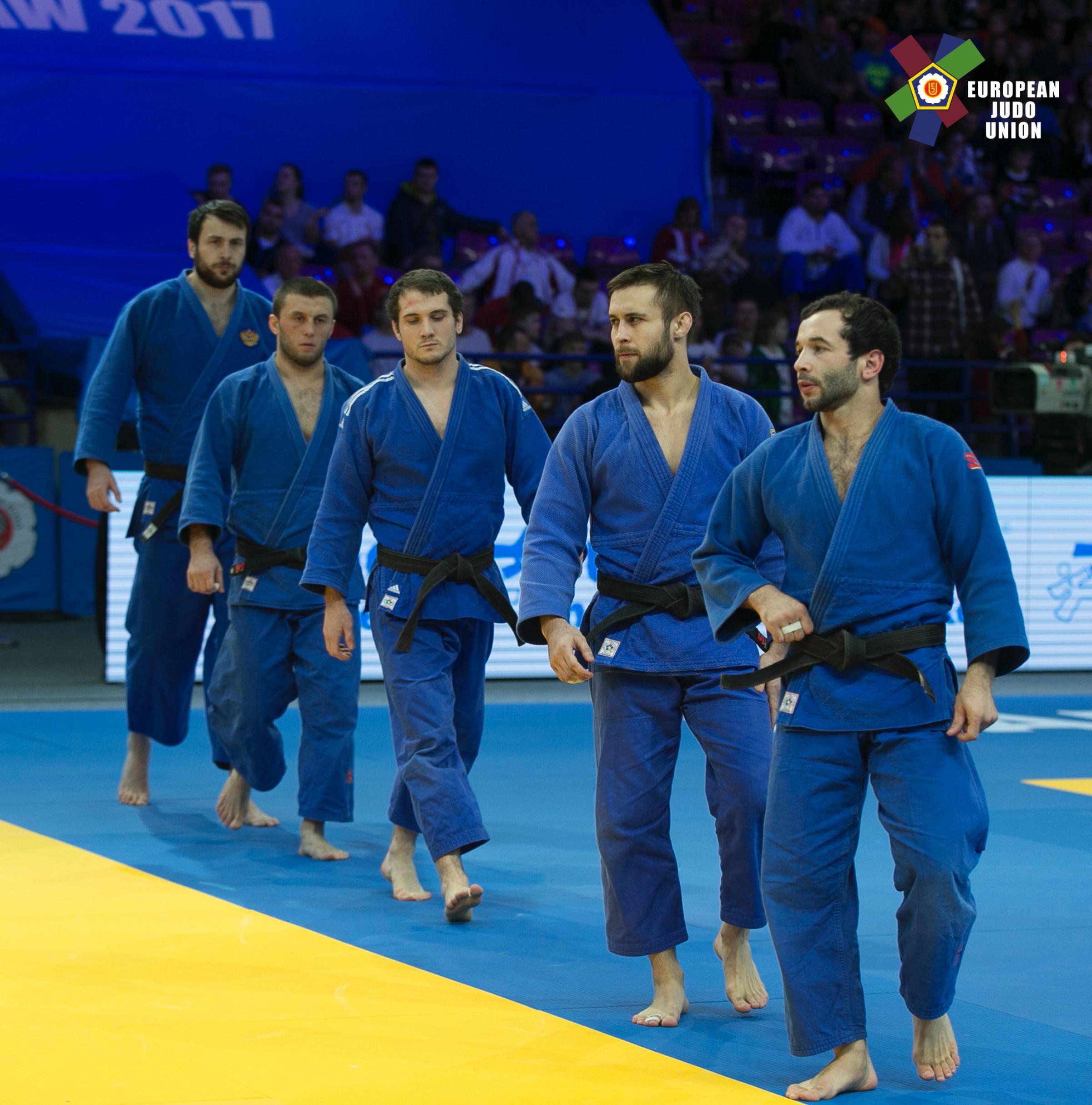 Let's get down to business. The categories chosen for the event are according to the Olympic standard ahead of Tokyo 2020 Mixed Team events. For Women: -57kg, -70kg, +70kg and for Men: -73kg, -90kg, +90kg. We established that there are 21 teams entered. However, not all of them are travelling to Russia with their 'A-Team'. So which teams do? The Belarus team has a strong line up including World Bronze medallist, Darya SKRYPNIK and European Champion, Maryna SLUTSKAYA. Note, Skrypnik will have to bottle a weigh above her regular competition category. Although, it is not fully the top team, Germany will still arrive with a mixture of aces, including Laura VARGAS KOCH and Anna Maria WAGNER. Poland is known to bring the outmost when it comes to team events and often breaks the unexpected. With Piotr KUCZERA, Maciej SARNACKI, Anna BOROWSKA and Arleta PODOLAK they can be deal breakers once again. Austria also has a robust team to succeed with. Last but not least, and probably most importantly, the host nation… Russia has not put forward their leader athletes at most cases, but the list is still incredible with extraordinary athletes. Truth to be told, it will take a sensational performance to defeat the host nation, especially at their doorstep.
The tournament will take place at the Palace of Sports DIVS venue and it will begin at 11:00AM local time. The final block (medal matches only) are due to be scheduled for 17:30 local time. Enjoy watching this spectacular event from a distance via our live stream, www.eju.net. Good luck to all participants!
Judoka
---