This year celebrates the 18th anniversary of the Junior European Judo Cup in St. Petersburg. The first day saw Russia claiming the majority of the gold medals, five to be exact, the Netherlands and Italy were both able to win a gold a piece.
The President of the Judo Federation, Mikhail RAKHLIN, spoke about the plethora of sportspeople who have partaken in this tournament over the years that have become successful athletes on the world stage.
HORVATH Lasllo, the mentor of the Hungarian team, had only good things to say about the organization of the event, regarding fair judging and the high calibre of the competitors.
"The tournament is held in such a great place, there are good conditions for the athletes with comfortable training areas. It's nice to point out that the training camp will be organized after the competition. The rivalry is really strong here because of a large amount of Russian sportsmen. They are psychologically and physically well prepared. I always tell to my guys to be persistent. Go! Catch! Attack!"
Following the success of Alina SERGEEVA (-48kg), Khetag BASAEV (-60kg), Alexandr BURMISTROV (-66kg), Makhmadbek MAKHMADBEKOV (-73kg) and Mariia GRYZLOVA (-63kg) the home crowd created an electric atmosphere in the Yubileynyy Arena.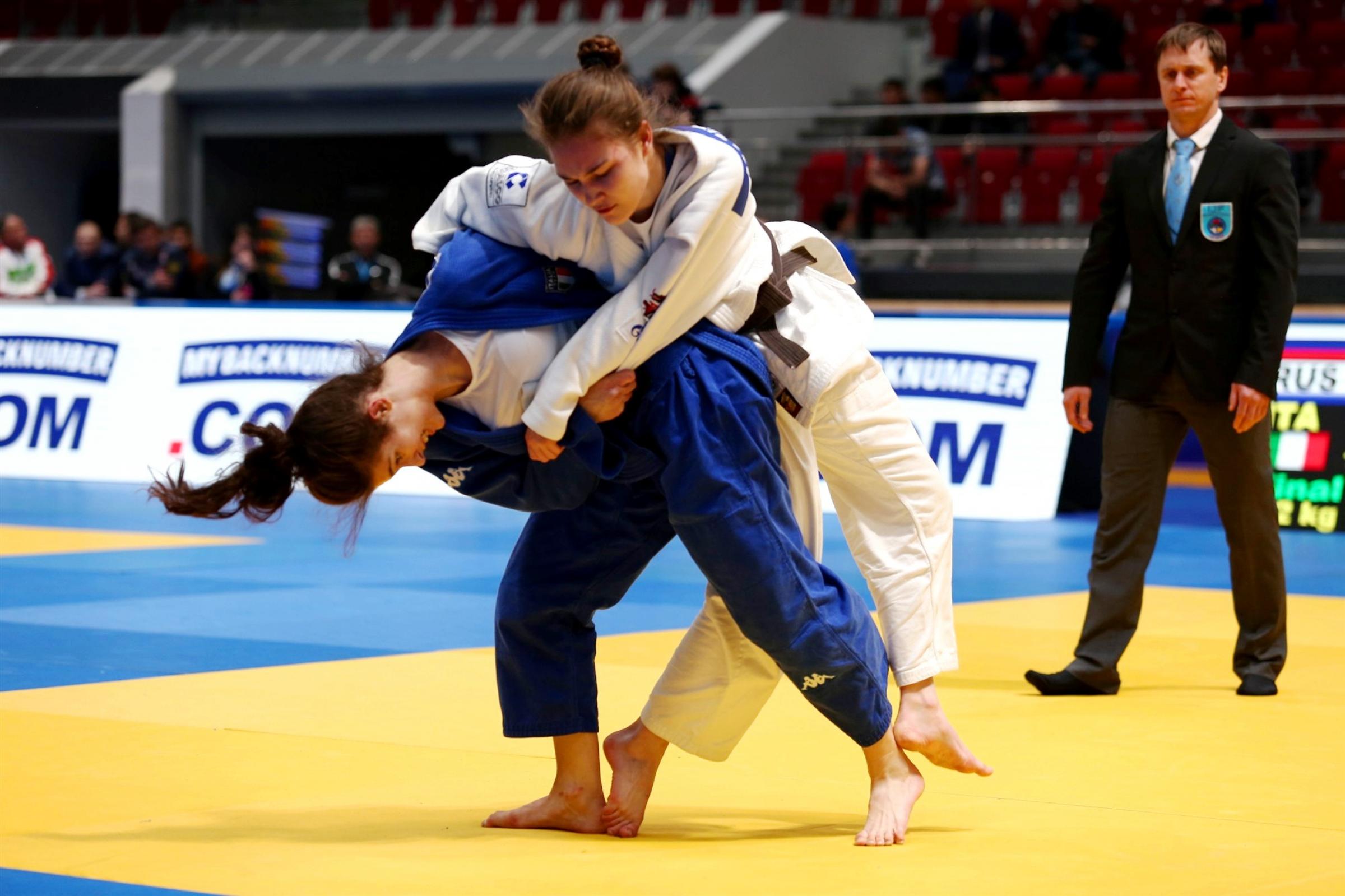 Alessia TEDESCHI, Italy, -52 kg. «This victory means a lot to me. It's my first gold medal at the competition in such rang. The fight was quite hard, Russian sportsmen are really strong». – Irina Gagarina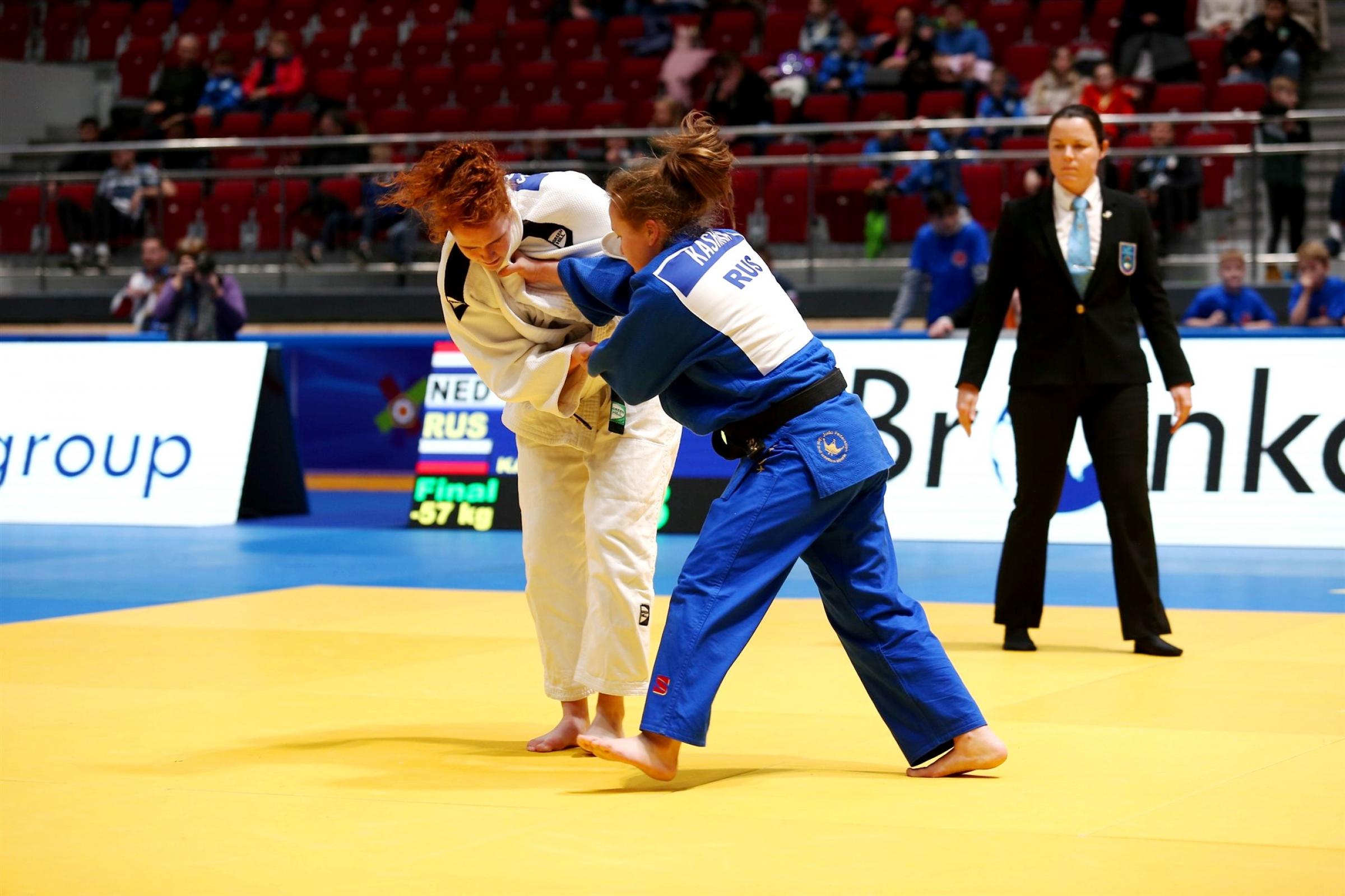 Sacha BUWALDA, Netherlands, -57 kg. «This victory is an open door to the World championship. The final fight was really hard and I'm really happy that I managed to win». – Irina Gagarina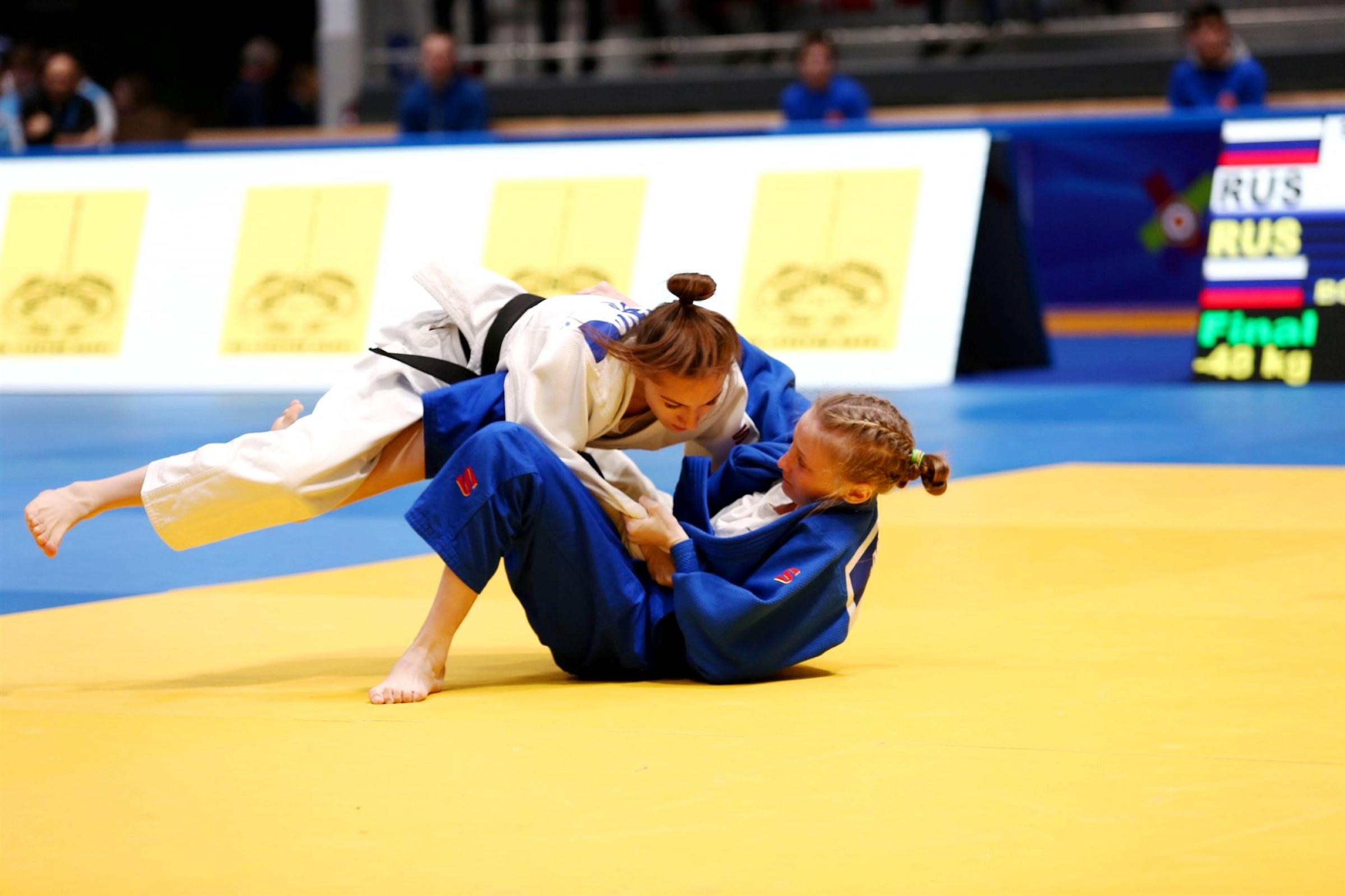 Alina SERGEEVA, -48 kg "The hardest challenge was a final fight today. The competitor was so strong, that I knew a little mistake can be the fatal for me. This was my second time taking part in Junior European Cup in St. Petersburg. I won this competition last year also." – Irina Gagarina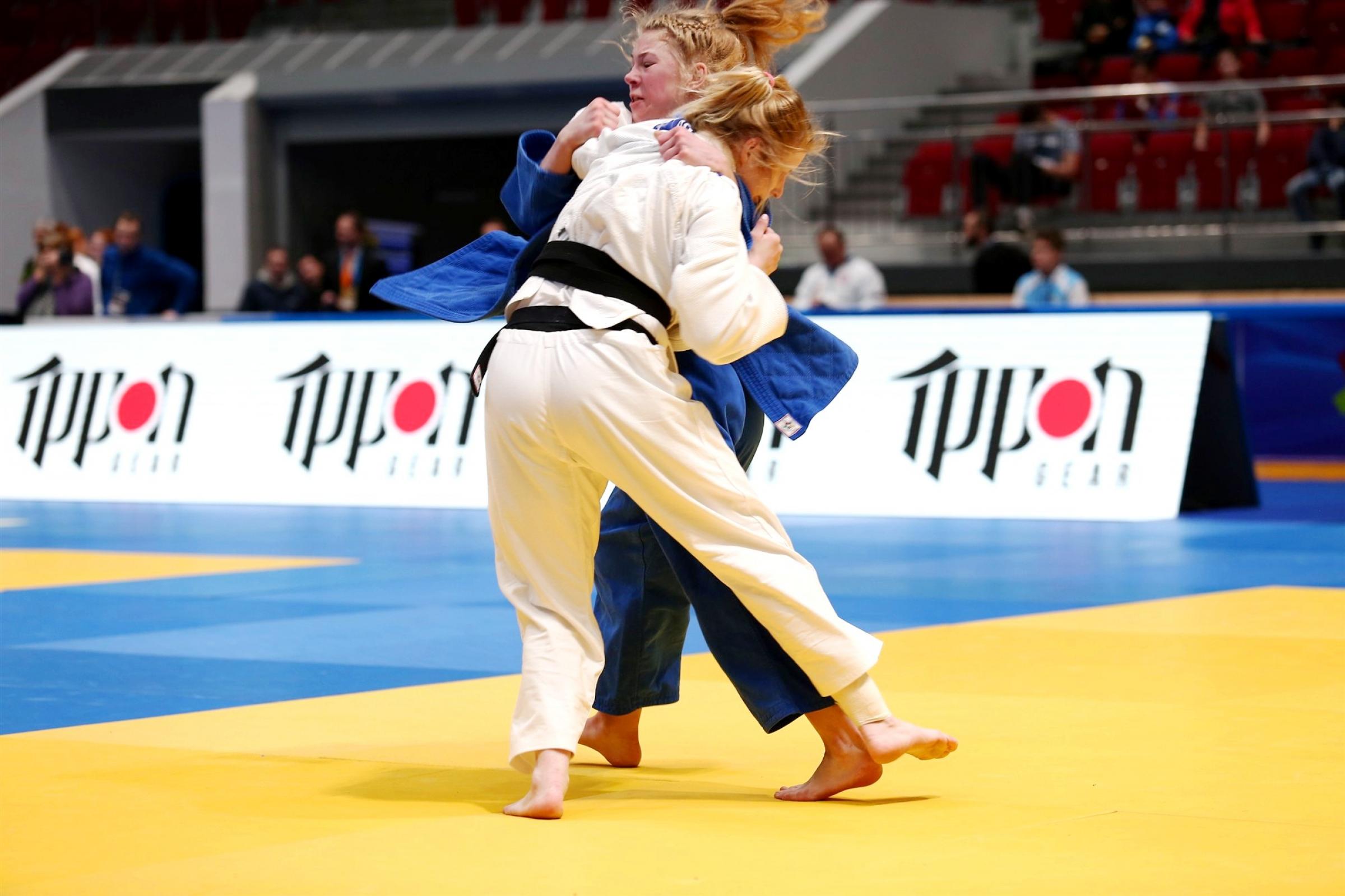 Maria GRIZLOVA, -63 kg. «First of all, gold medal is a psychological victory for me. Many times passed since I won the last gold one. First place was needed for me for strengthening confidence in myself. It's a great pleasure to be a winner for every sportsmen. It's some kind of motivation. I try to made merits from my stresses. I love that I do. And no fears can be on my way. My coach strictly planned all moments, and I was absolutely confident in the final fight». – Irina Gagarina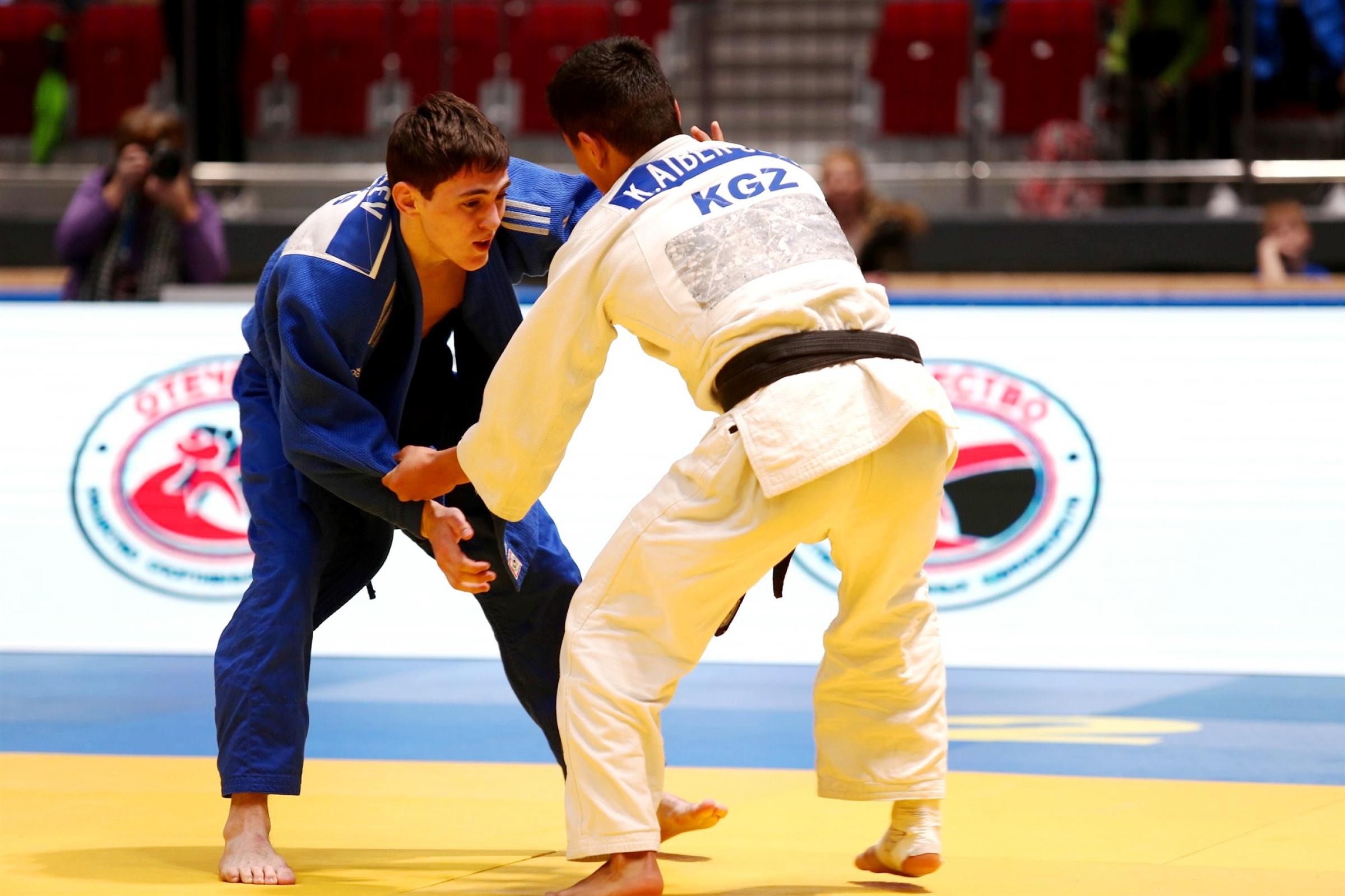 Khetag BASAEV, -60 kg. «This gold medal inspires a confidence to me. Despite on the fact that the fight was hard, I tune myself in the victory, and manage to win. I didn't analyzed my competitors, just did my target». – Irina Gagarina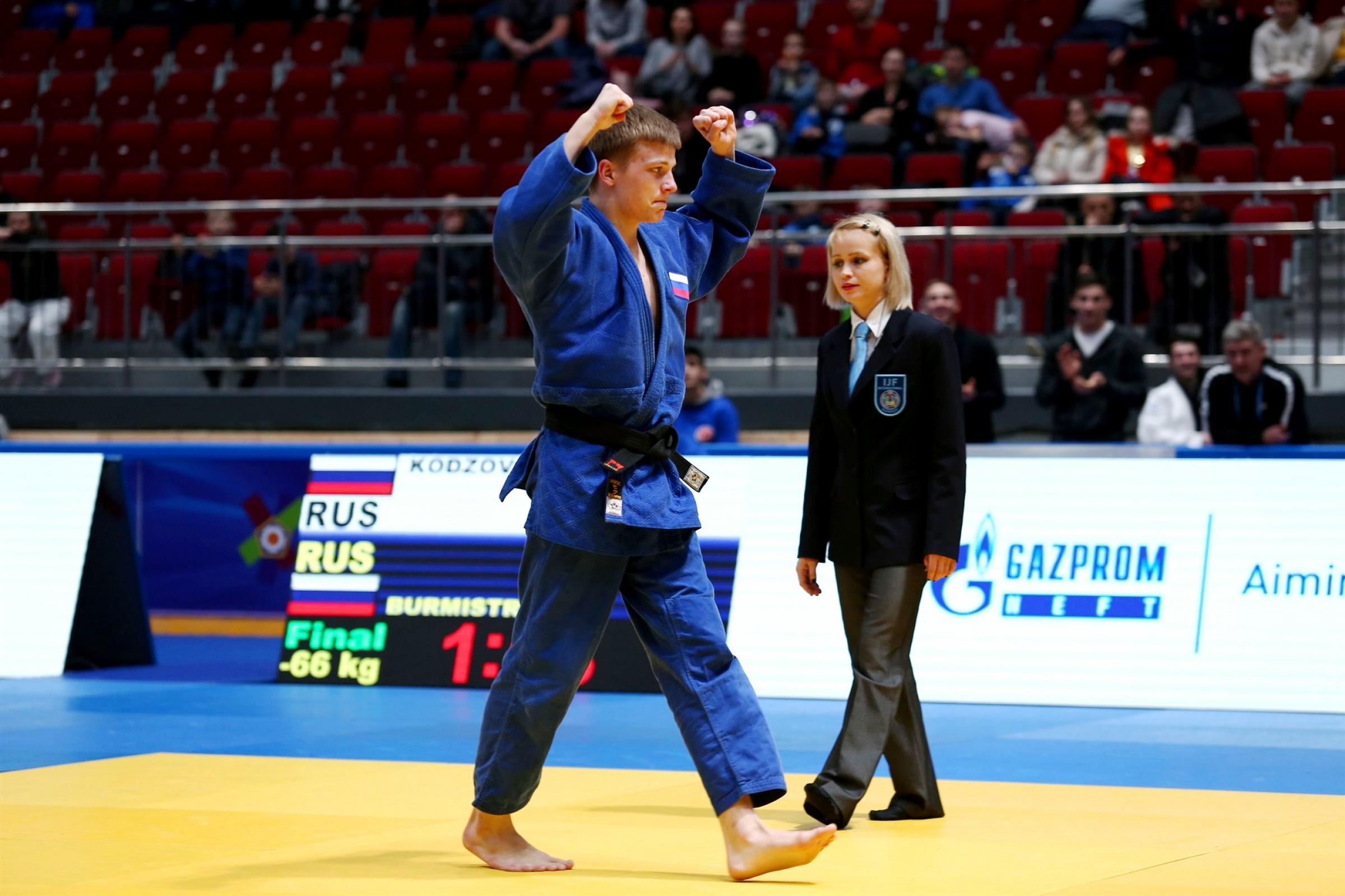 Alexander BURMISTROV, -66 kg. «The semifinal fight with the sportsman from the Hungary was very hard for me. I devoted this victory to my parents, who always support me, and to my coaches also». – Irina Gagarina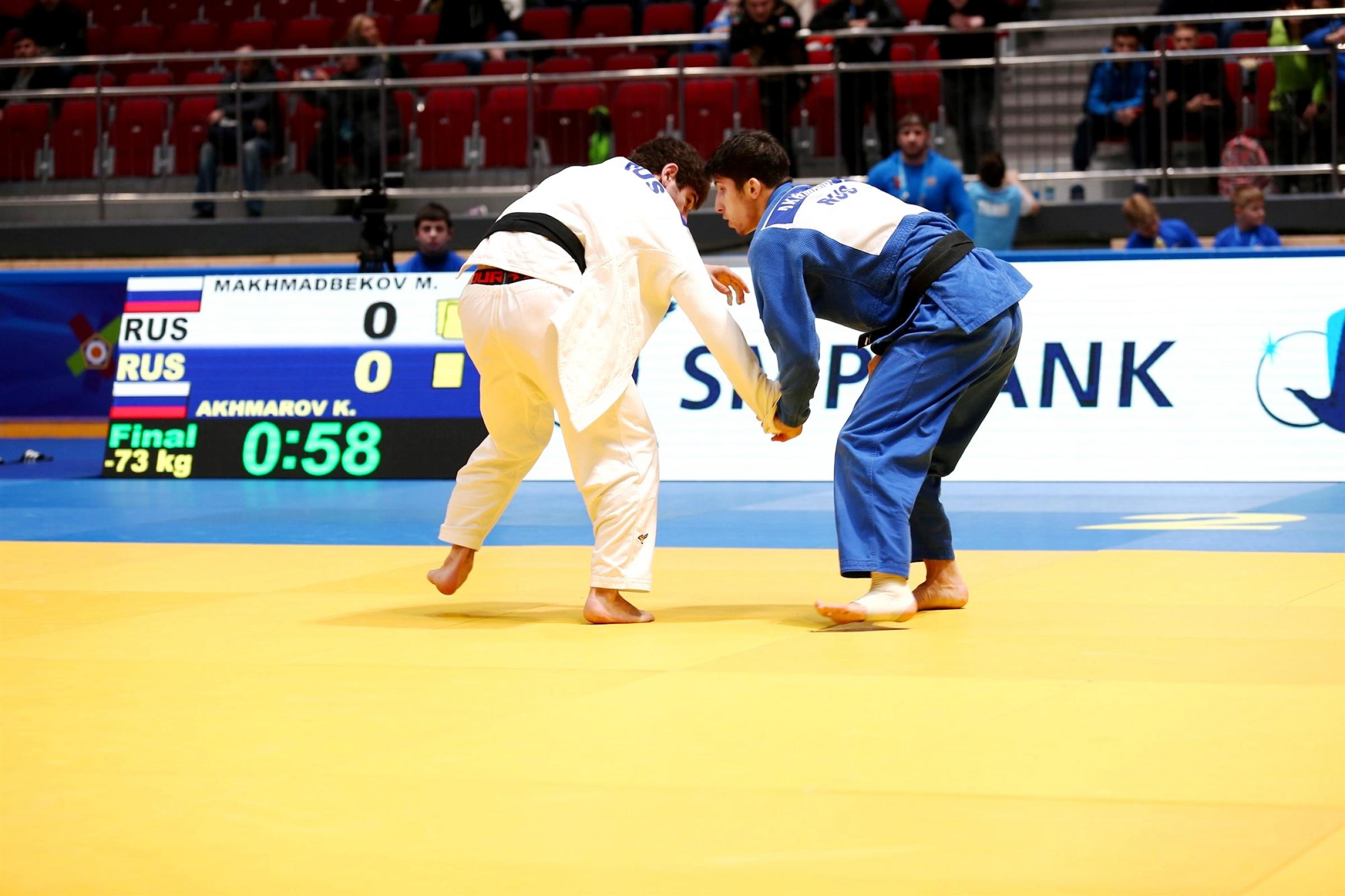 Armen AGAIAN, -73 kg. «I took part in this competition last year, and became 7th. I was more prepared this time. I managed to be on top-3 this year. Despite on the fact, that I knew my competitor and his methods of fight, I have done a mistake and lost my final. My target now is to win a European Cup in Portugal». – Irina Gagarina
Podium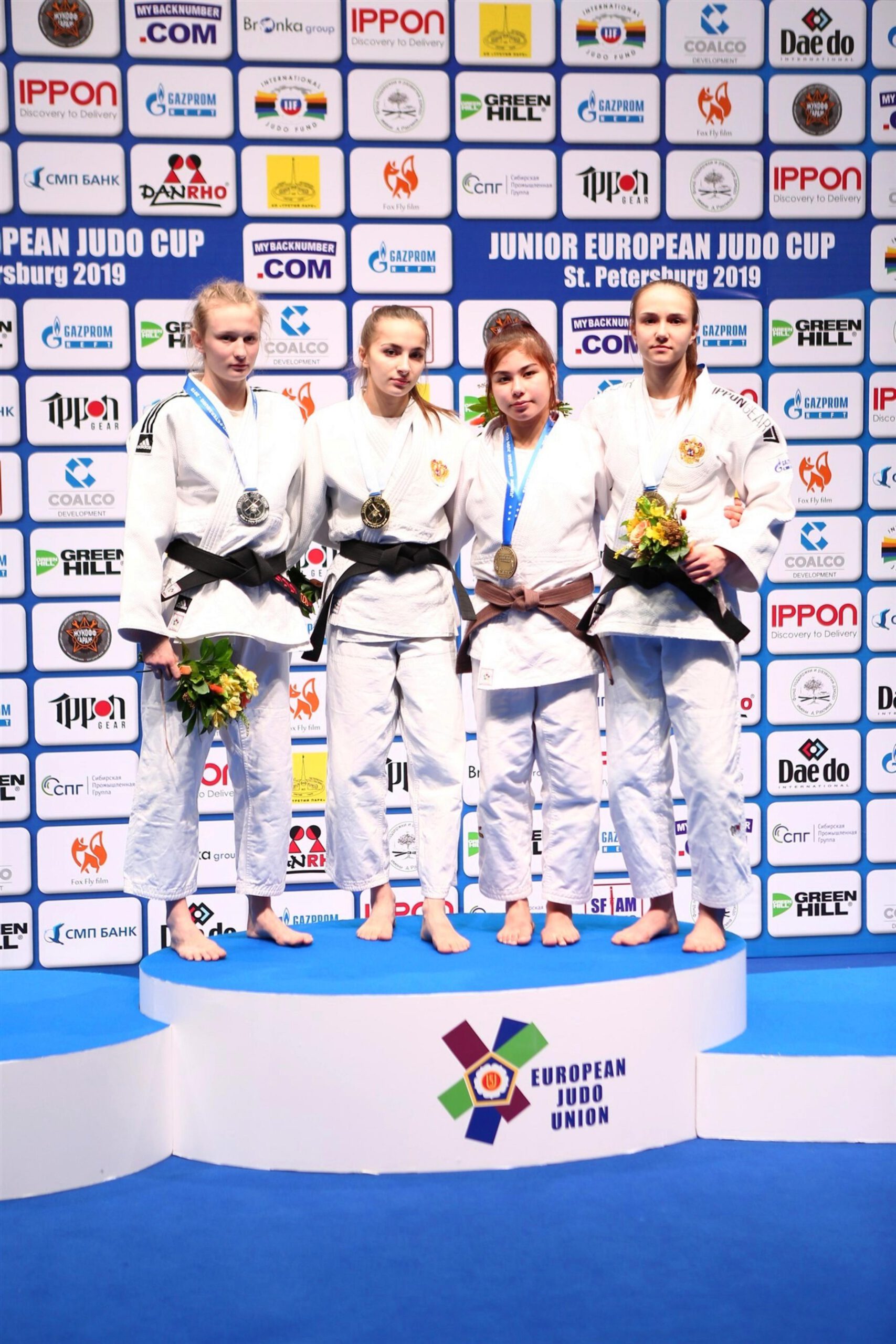 Podium -48 kg 1. SERGEEVA, Alina (RUS) 2. BORISOVA, Glafira (RUS) 3. ERSHOVA, Liudmila (RUS) 3. KUTERINA, Anastasiia (RUS) – Irina Gagarina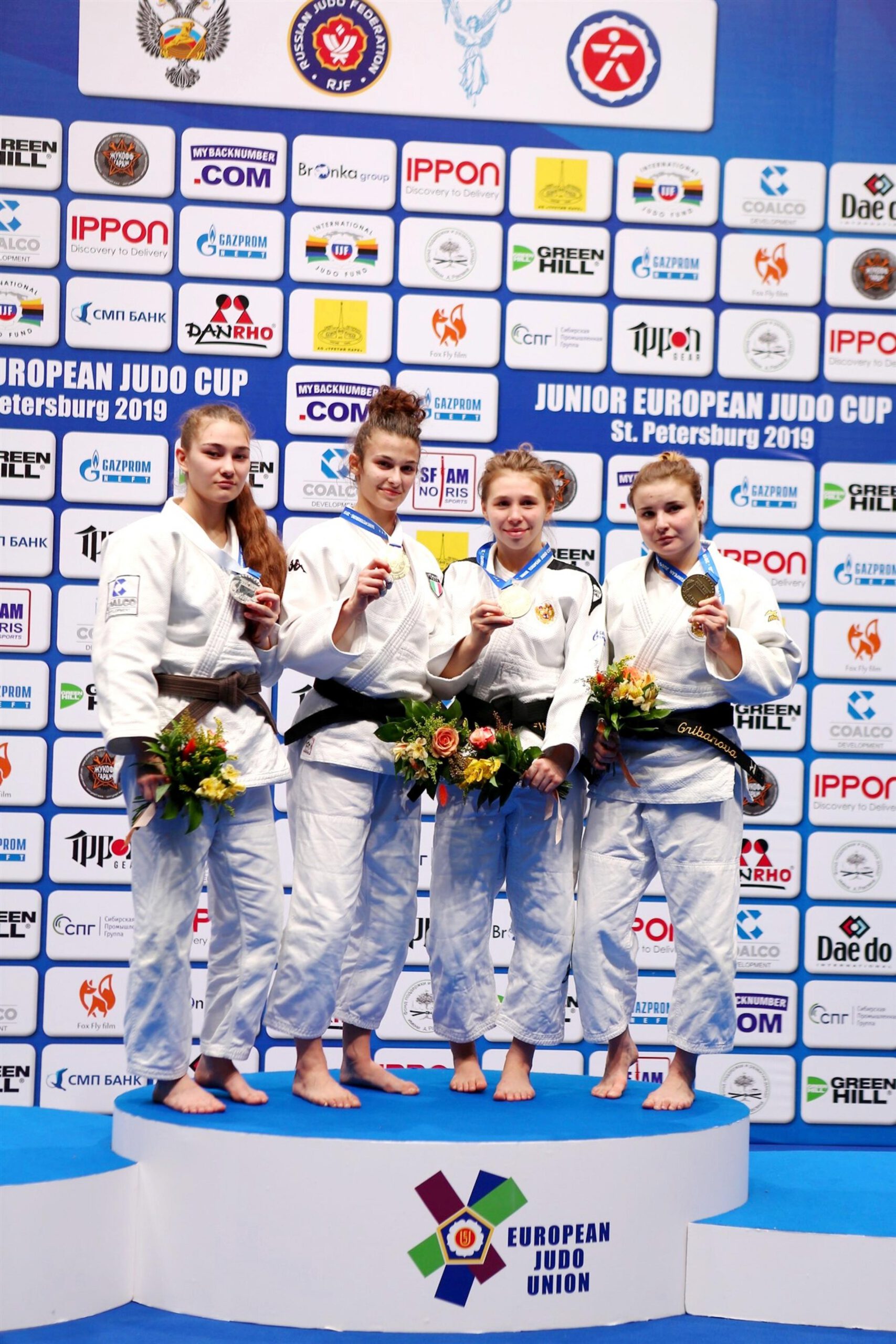 Podium -52 kg 1. TEDESCHI, Alessia (ITA) 2. MAZITOVA, Aelina (RUS) 3. GRIBANOVA, Daria (RUS) 3. TSYGANKOVA, Tatiana (RUS) – Irina Gagarina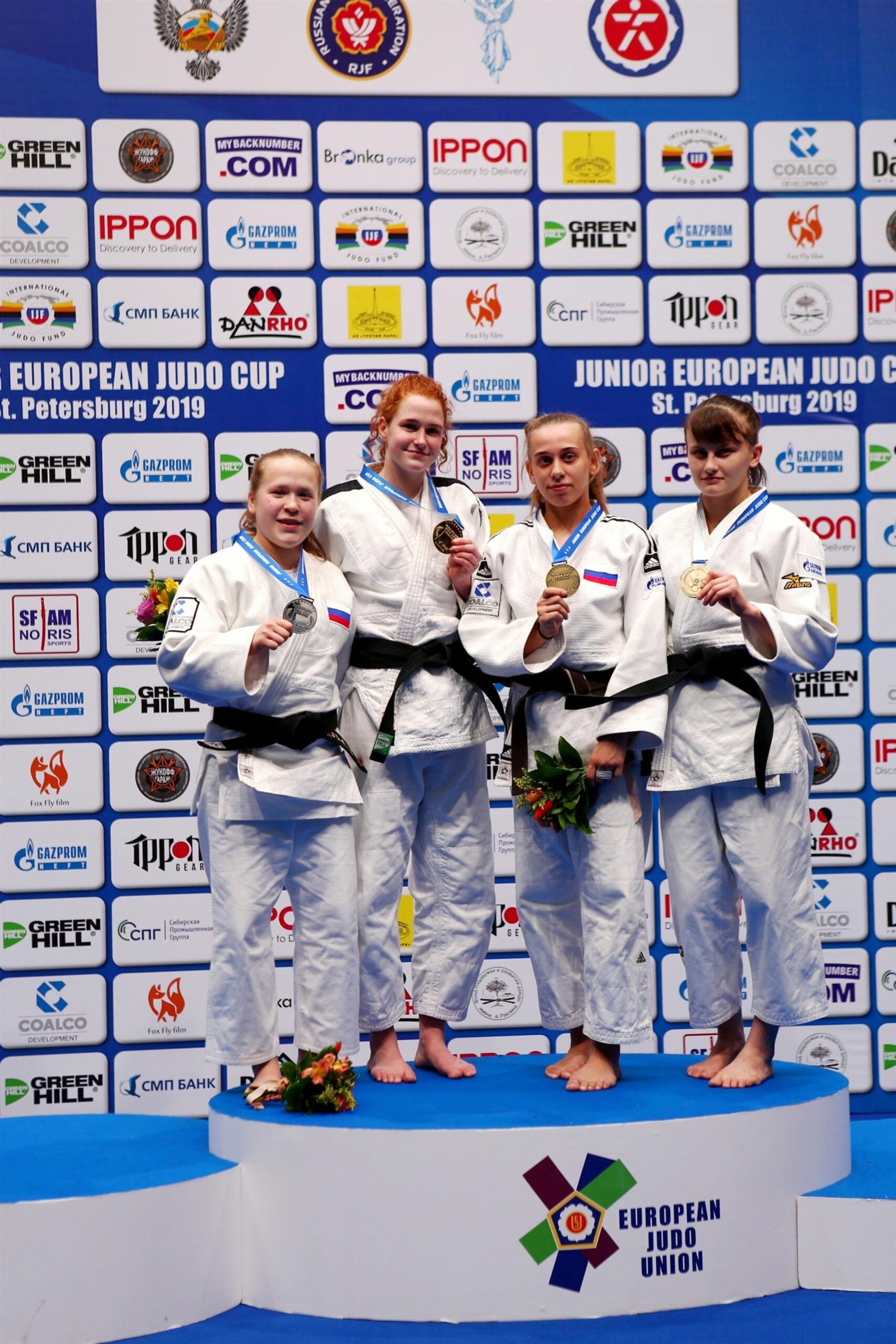 Podium -57 kg 1. BUWALDA, Sacha (NED) 2. KASHINA, Daria (RUS) 3. KHALTURINA, Kseniia (RUS) 3. MAIDANIK, Vita (RUS – Irina Gagarina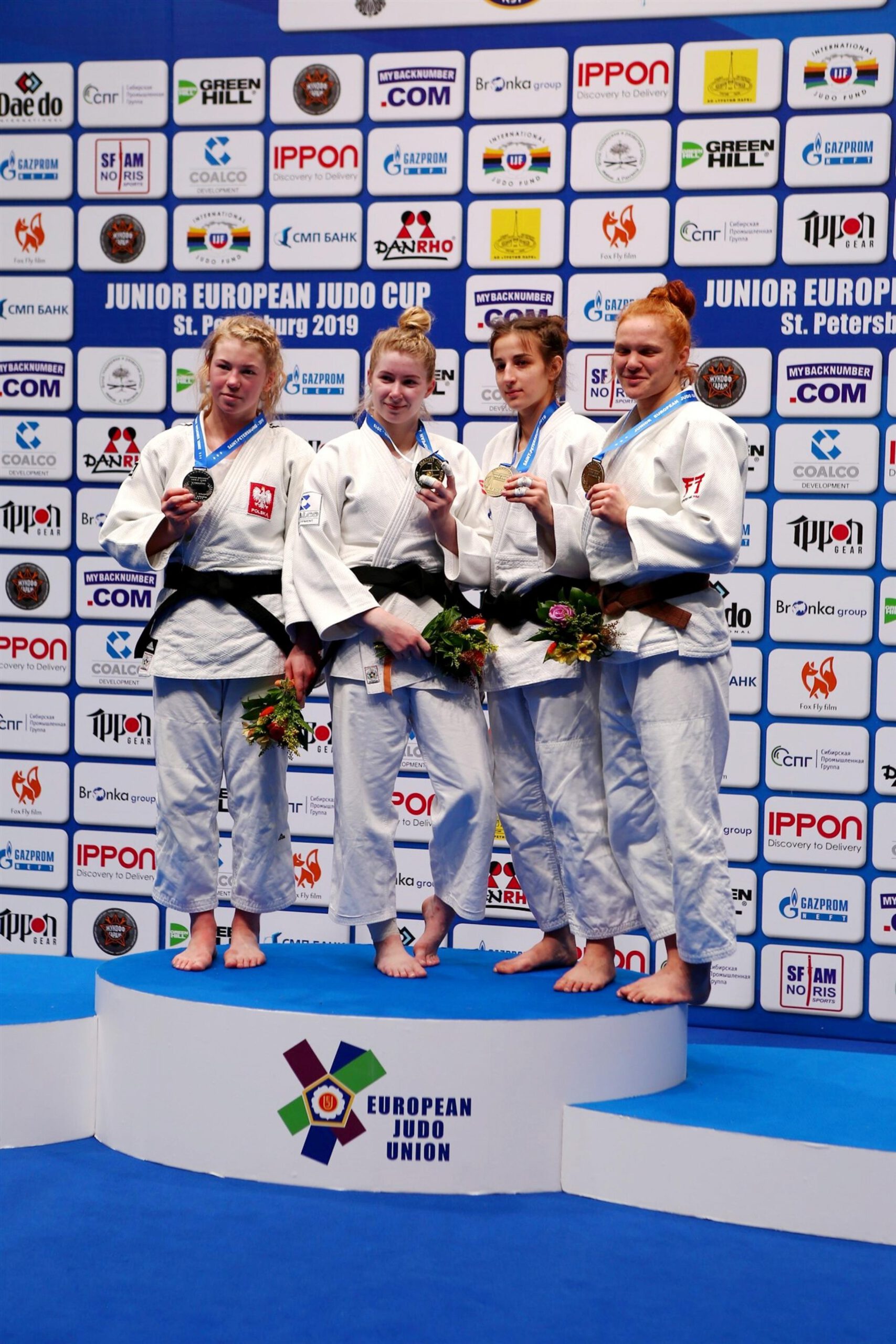 Podium -63 kg 1. GRYZLOVA, Mariia (RUS) 2. KROPSKA, Natalia (POL) 3. GONCHAROVA, Anastasiia (RUS) 3. NALBAT, Esme (NED) – Irina Gagarina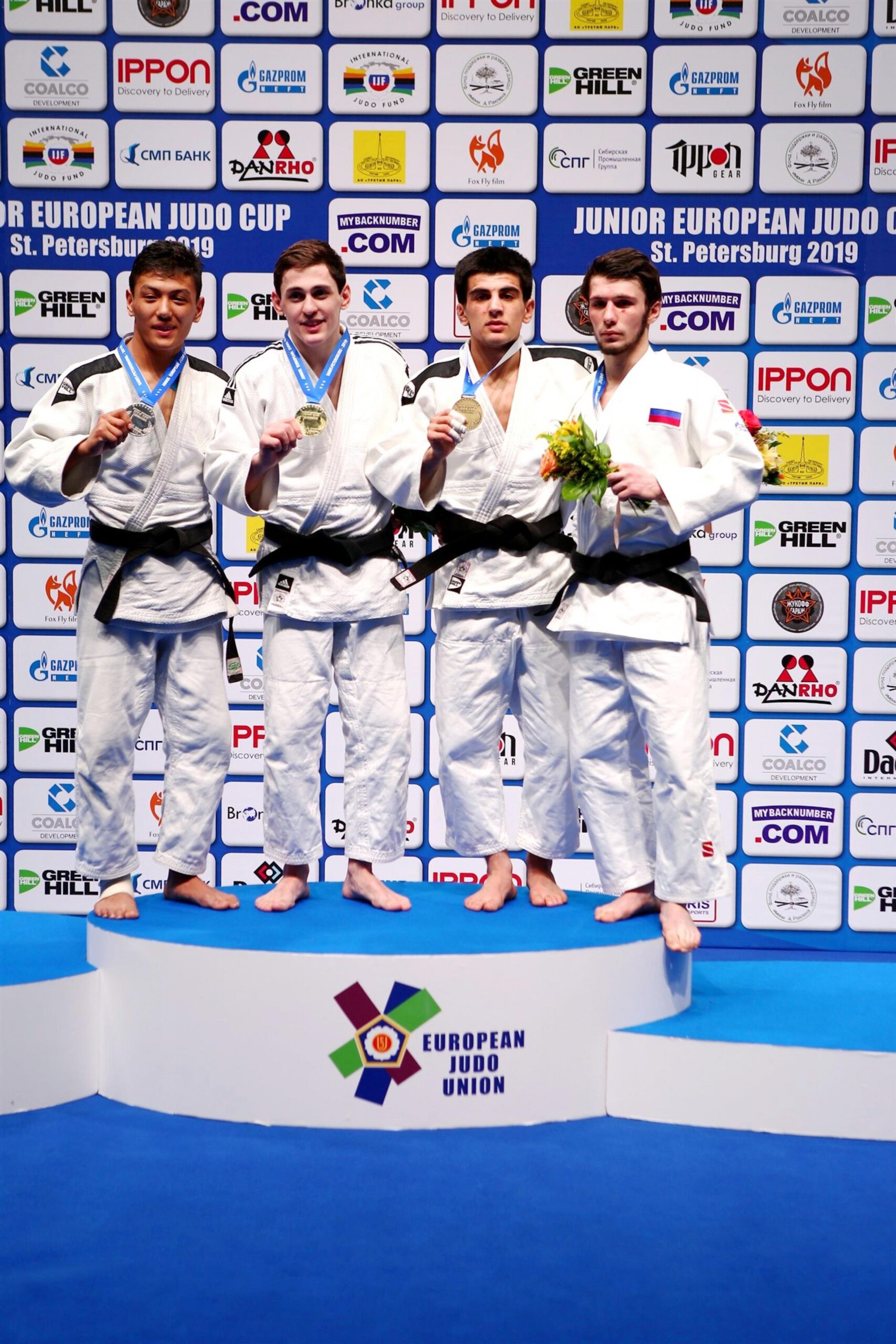 Podium -60 kg 1. BASAEV, Khetag (RUS) 2. AIBEK UULU, Kubanychbek (KGZ) 3. KARMOV, Malik (RUS) 3. KUVATOV, Mukhammadrizo (TJK) – Irina Gagarina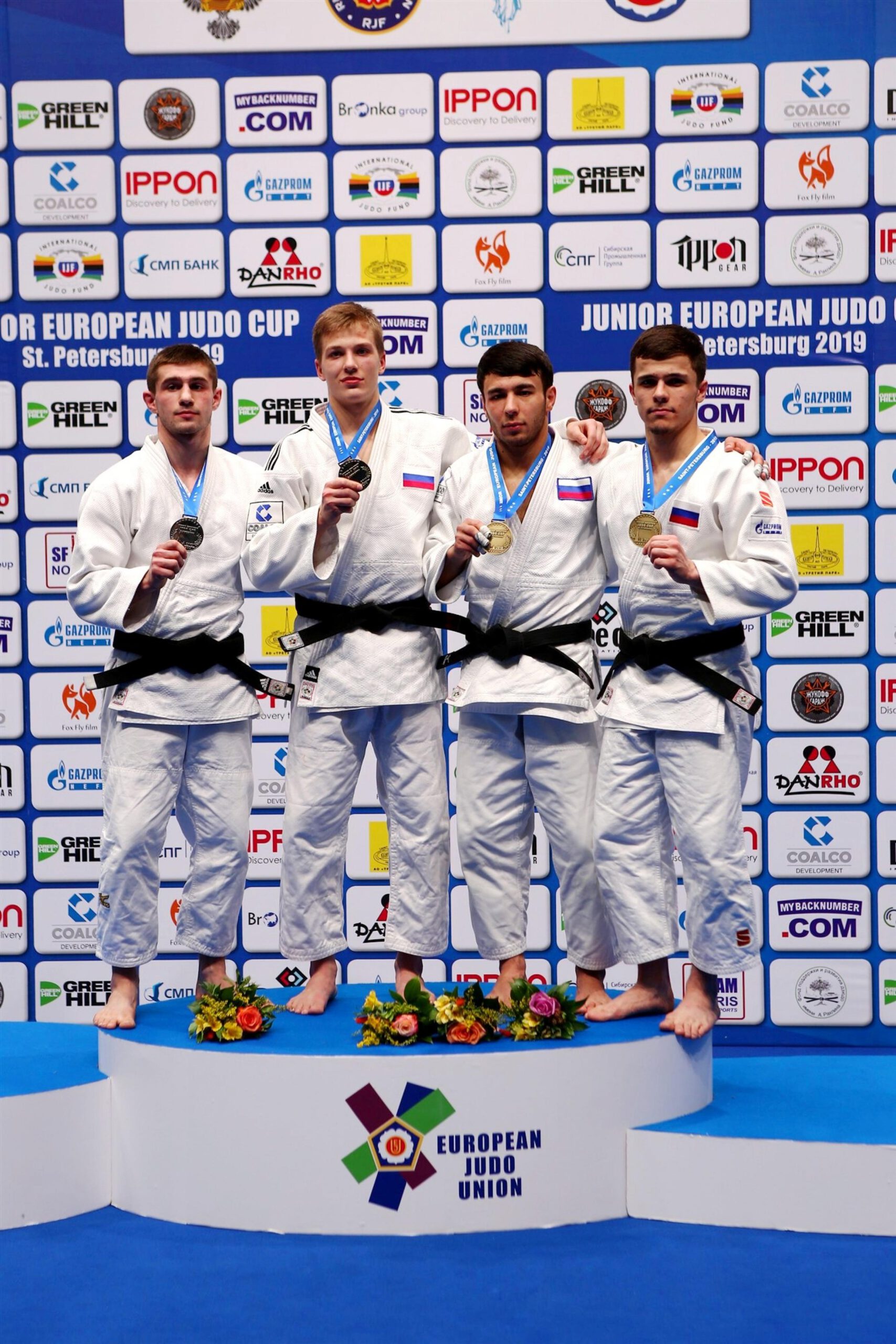 Podium -66 kg 1. BURMISTROV, Alexandr (RUS) 2. KODZOV, Kantemir (RUS) 3. KHALIFAEV, Muloradzhab (RUS) 3. MISIROV, Ismail (RUS) – Irina Gagarina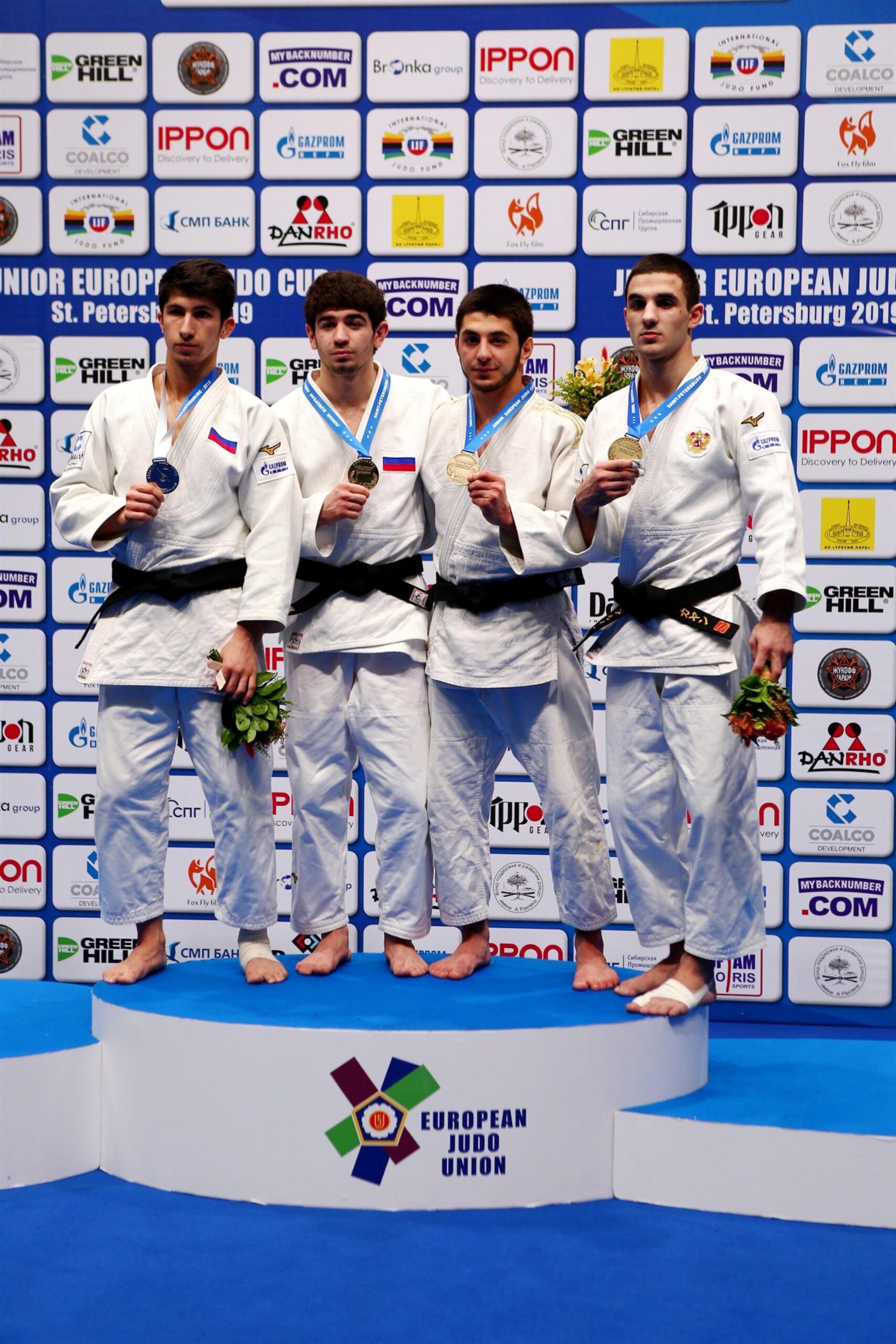 Podium -73 kg 1. MAKHMADBEKOV, Makhmadbek (RUS) 2. AKHMAROV, Khamzat (RUS) 3. AGAIAN, Armen (RUS) 3. ALBOGACHIEV, Ibrakhim (RUS) – Irina Gagarina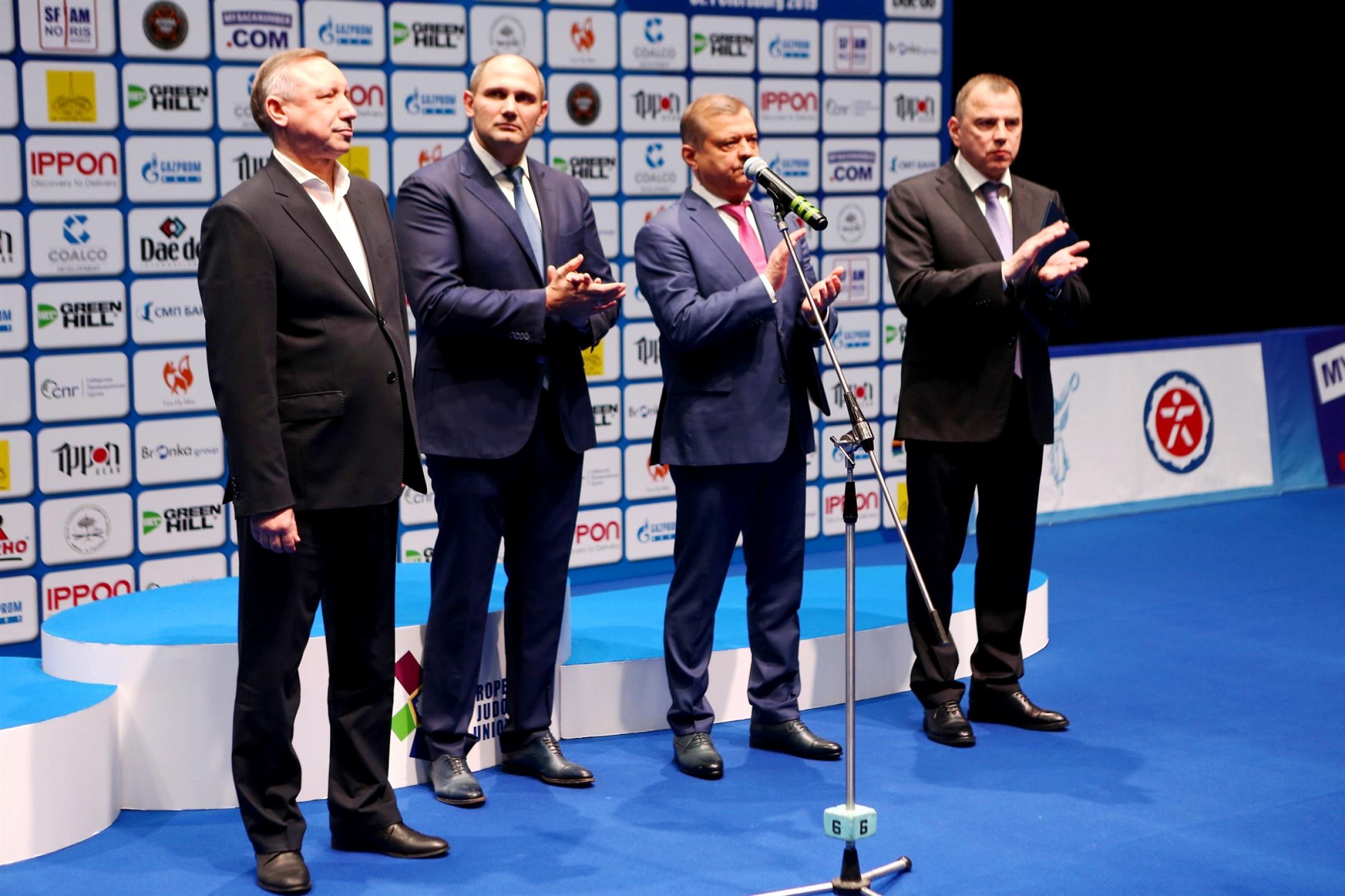 Before the final block, the acting Governor, Alexander BEGLOV wished all the sportspeople good luck and victories.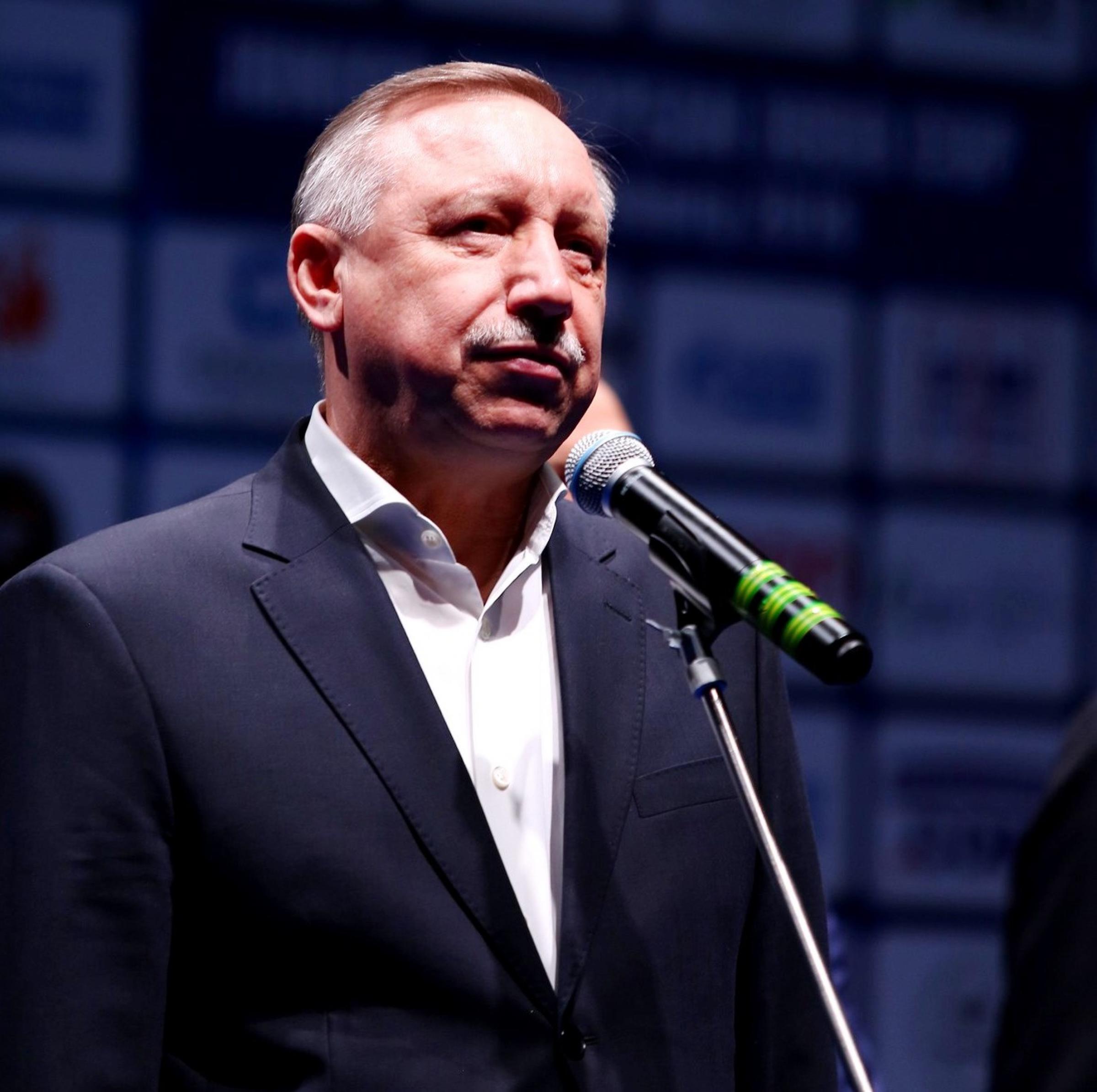 "Representatives of 14 countries came to us. One of judo founders said great words, 'It doesn't matter who will win, the most important thing is that you become better than you were yesterday.' I'm sure that the strongest will win. I wish you a gentle way and perseverance in your achievements."
The competition was held in the sport arena, Yubileynyy. This year 242 participants took part in the tournament, 154 boys and 88 girls.
The second day of the event will view the remaining seven weight divisions; –81kg; -90kg; -100kg and +100kg for the boys and for the girls; -70kg; -78kg and +78kg. Follow all action live online via eju.net.
Judoka
---