Concluding the Junior European Cup in Lignano, Italy, the Russian team managed to overcome the 118-strong Italian entry to take the top position on the results table. The athletes took at least one medal in all male categories with two all-Russian finals in the -81kg and +100kg categories.
After initial hesitation, Mirzo SHUKORIEV (RUS) turned the -81kg final around and with just 36 seconds left to score, performed a wonderful ura-nage, scoring ippon and defeating his teammate Adam UTSIEV (RUS).
"I had tough opponents today, a lot of fights, but I managed to win. I came here for a victory, there was no other option, only victory!"
In the -70kg final, Croatian athlete Lara KLIBA took her first gold in her new weight class, managing to defend a waza-ari against Kelly PETERSEN POLLARD (GBR).
"It was a special day today. In the morning I didn't expect to win a medal but then, fight by fight, everything was great."
Third place went to Silja KOK (NED) and Moldir NARYNOVA (KAZ).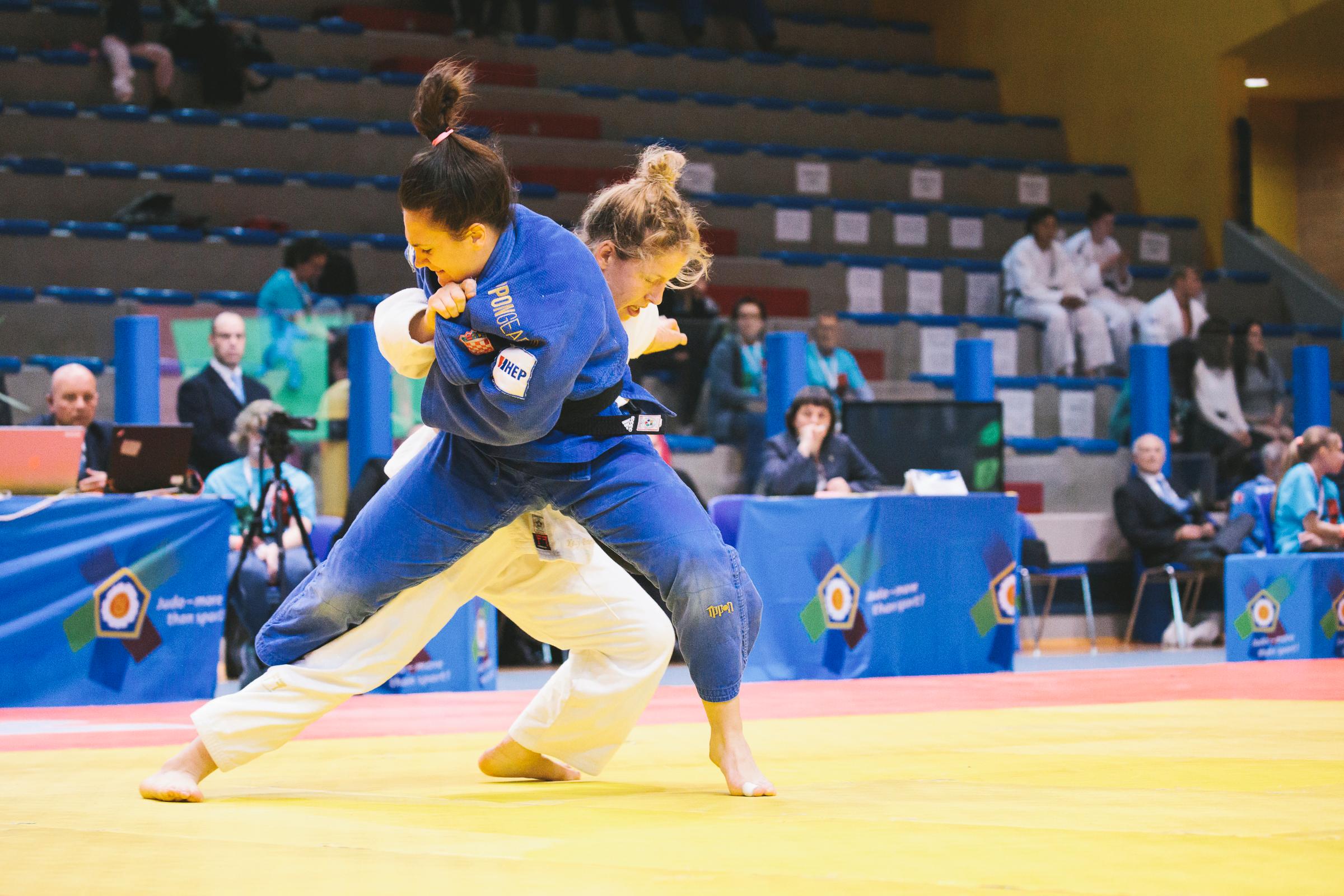 Unfortunately, KLIBA's team mate, Petrunjela PAVIC could not repeat KLIBA's result in the -78kg final, as she suffered a clear defeat to Renee VAN HARSELAAR (NED). The bronze medals went to Daria KARIAKINA (RUS) and Annika KARILAID (EST).
In the -90kg Darko BRASNJOVIC (SRB) prevailed with an awesome o-ouchi gari against Toni MILETIC (BIH) in the final, taking his first gold in the Junior category at a European Cup. Ilia KABHULIANI (ESP) and Mansur LORSANOV (RUS) gained third place.
We saw an amazing performance by the French judoka Lea FONTAINE in the +78kg. With four ippons in a row, the 2018 Cadet European Champion deserved the gold today, beating the other 17-year-old finalist Kinga WOLSZCZAK (POL) in 28 seconds. France took also the bronze with Tahina DURAND, while the other third place went to Marit KAMPS (NED).
Marius FIZEL (SVK) repeated his Athens success, taking his second gold at a European Cup this year in the -100kg category. In the final he defeated Savelii PARKHOMIN (RUS) with a superb ippon. The bronze medals went to Alexandre TEODOSIO (POR) and Emils GERKENS (LAT).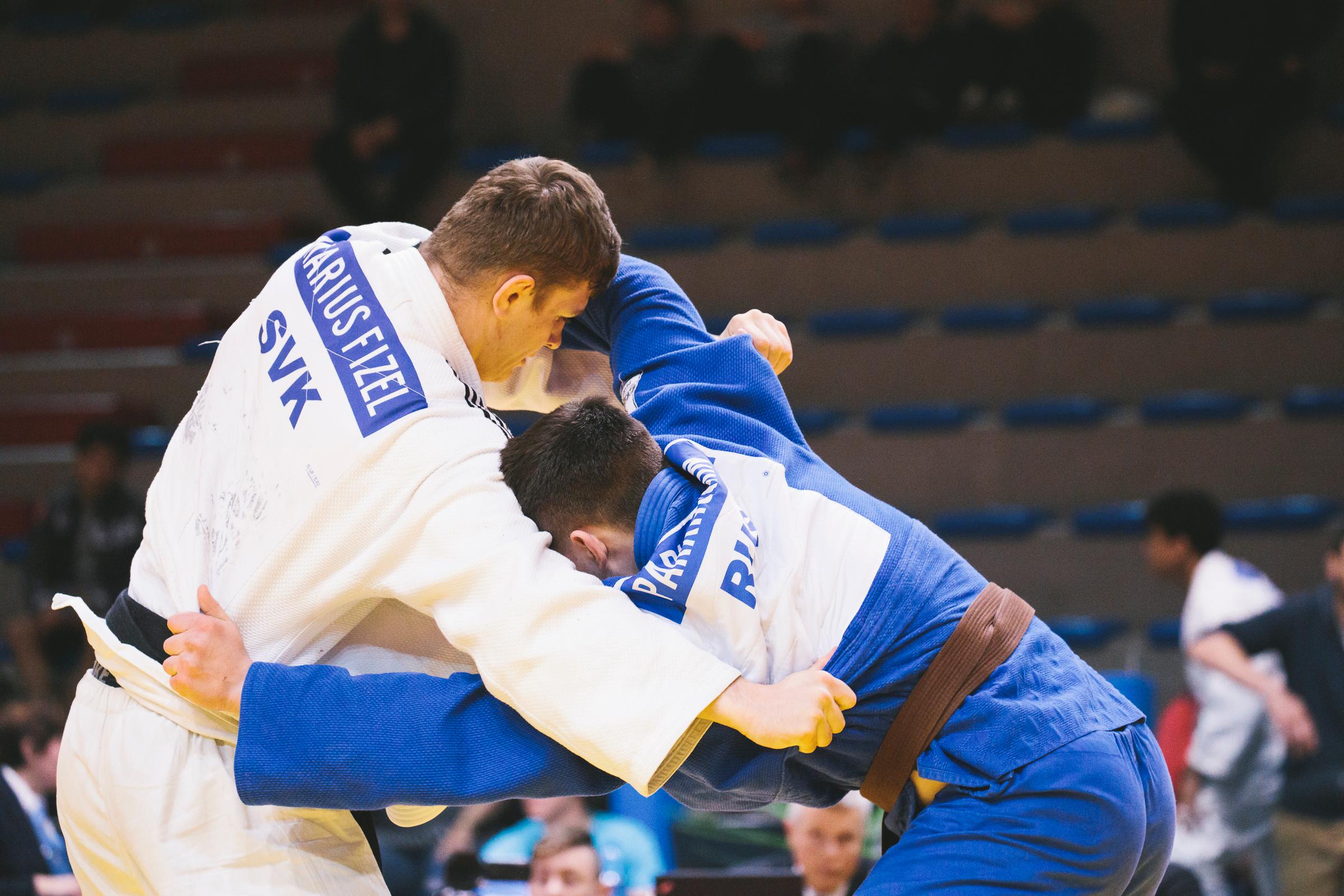 In the other all-Russian final at +100kg, Dzhamal GAMZATKHANOV defeated his teammate and today's favourite, David BABAYAN on penalties. Third place went to Vladlens JAROCKIS (LAT) and Luka LOMIDZE (FRA).
Former Russian Champion, Kamal KAHN-MAGOMEDOV, now coach of the Russian female Junior team, also gave his thoughts about the tournament,
"I think it was a very high level tournament here in Italy, also in the female categories, with good organisation and a lot of competitors. Female judo is steadily growing. I think a lot of these girls could become great athletes, doing beautiful judo, I like beautiful judo and I think it is possible."
---