It is with deep sadness that we have to announce that on the 3rd of March, Shoji Sugiyama passed away.
Sensei Sugyiama was born in 1933 in Japan. In 1958, he moved to France to teach Judo. Two years later, he went to Italy, settled, and by 1965, he established his own dojo in Torino.
Sugiyama Sensei was involved in European Kata since the beginning in 2003. He was the Technical advisor for the European Judo Union and was in charge of different seminars. He aimed to improve the technical skills of EJU Kata Judges. As soon as the EJU Kata Commission was established, he shown his support immediately.
Sugiyama sensei was uncompromising on all the kata technical details. He wanted the judge's skills to be at the level of the best competitor pairs, which meant a very high standard. At the beginning, it required enormous amount of hard work for all, including Sensei Sugyiama, as there were a lot of different kata styles and the job was to standardize judges' evaluations and forget about their own habits.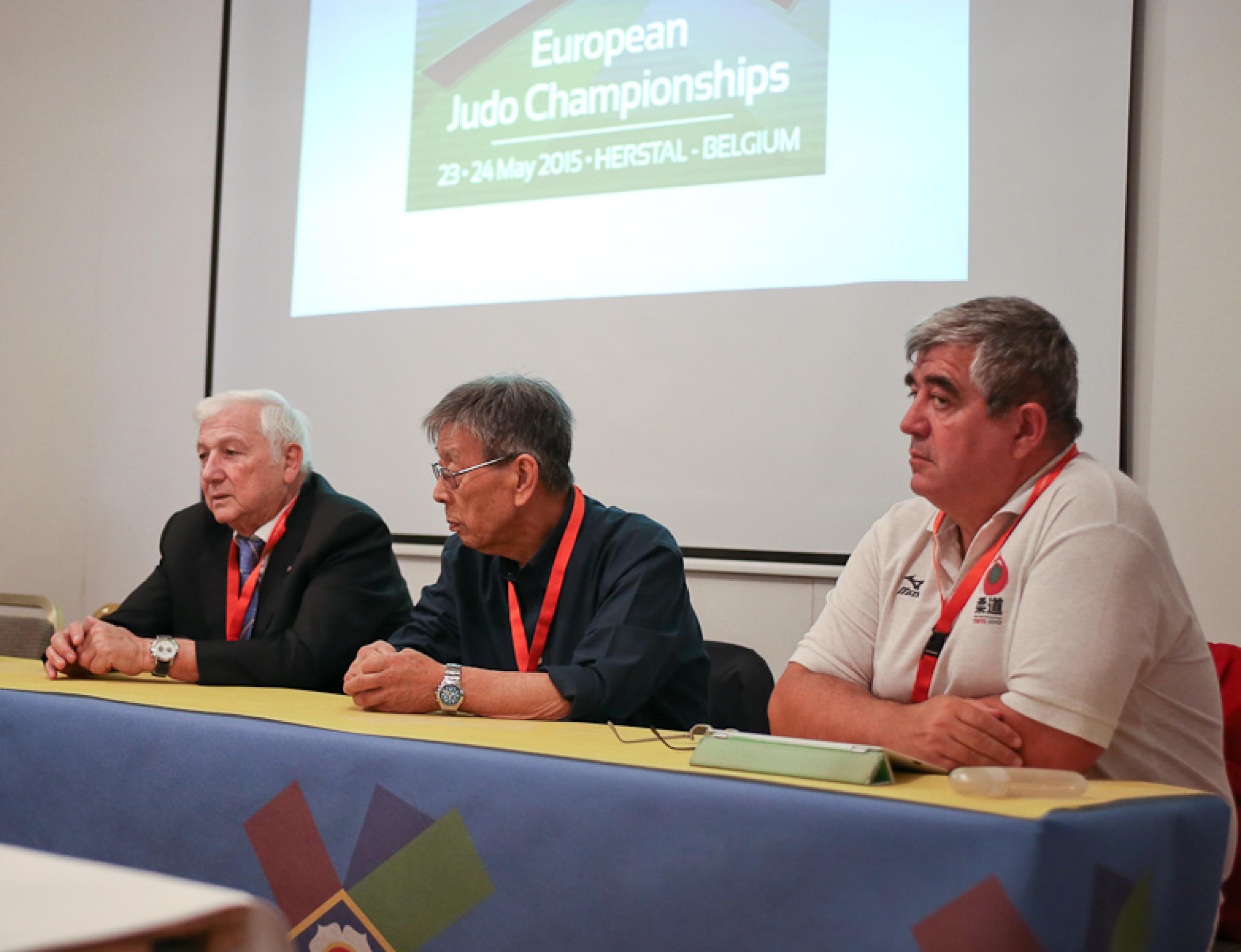 In 2009, Sensei Sugyiama participated actively in the supervision of judges at the first Kata World Championships. He then became a member of the IJF Kata Commission and participated as Commissioner at both, the European and World Kata Championships.
Despite the fact that he was uncompromising with techniques, he was a simple, supportive man, who was always ready to help and teach Judo.
He had learned to know the European judges and sometimes showed himself a little bit paternalistic. At the World Championships, he was very proud of the level of European judges that he considered to be amongst the best.
Judo, and Kata in particular have lost a great member of the family, someone, who always sought to improve. He was still at the Kodokan in July to attend the Kata summer course and with that set an example.
In the recent months, after the Kata World Championship in Malta, which was held in October 2016, the health of Sugiyama Sensei has deteriorated rapidly and unfortunately there was no improvement we hoped for, or expected.
---