Unseeded Pihla SALONEN (FIN) took everyone by surprise on the first day of the junior European championships here in Prague and stormed through to take the title in the -52kg category.
I'm feeling very good, today I was really fighting to the best of my level and I won the gold, I have been training all year for this so I'm glad I could do it.
The whole day was perfect for her, especially her semi final performance. It was evident just how badly she wanted this and her preparation was solid, always looking the strong opponent and never giving up or reverting to a defence strategy once she had a score. Her drive and constant attack made it an inspiring performance.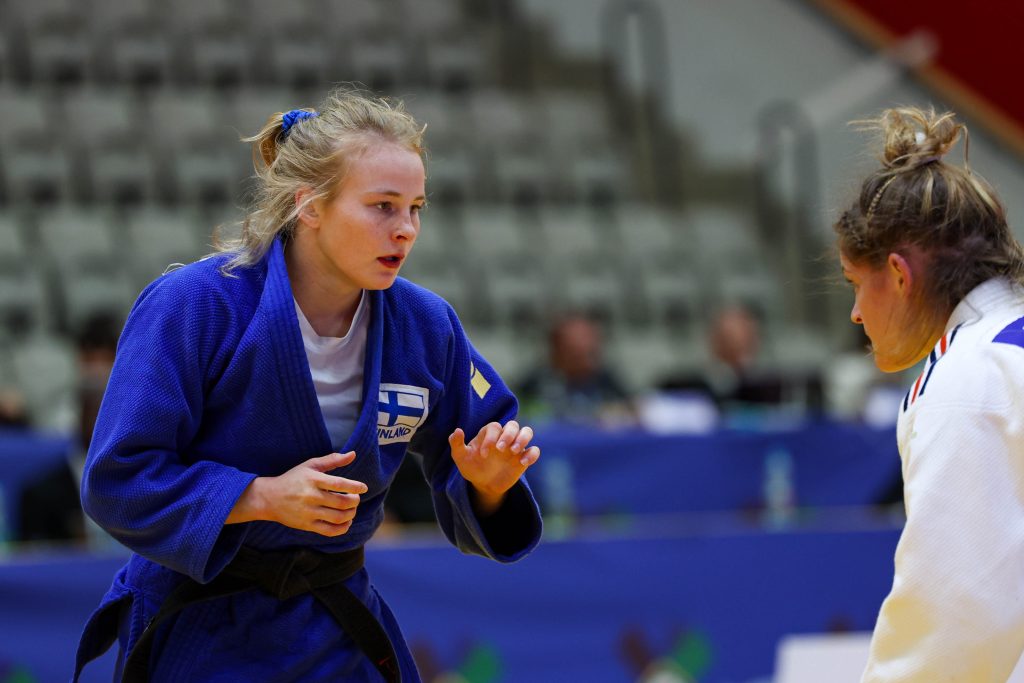 Already up with a waza ari score in her semi final contest, the attacks kept coming and in the final seconds she found a great source of strength and ensured an ippon win with a colossal ura nage.
Getting in to the final felt really good, I knew that if I didn't keep on attacking then it was likely she would throw me so I just had to be brave in this contest and just did my judo.
Following the final, after celebrating with her coach mat-side, she ran to another in the crowd from Portugal.
I live in Portugal now, so I also had my coach here from the club. I train in the same club as Catarina COSTA, this move was for my judo and I've been there around four, five months and I feel it paying off.
It certainly has. It was wonderful to hear the national anthem of Finland and to see the title go to Salonen after her perfect day.
Judoka
Author: Thea Cowen
---