There were two judokas that the Portuguese judo fans was eager to see today. In the -78kg category, the home hero, Patricia SAMPAIO, delivered on their expectations all day long and won all of her contests fights by ippon. SAMPAIO started the day at full speed, winning her first fight in 24 seconds. In the final she needed a bit more time before snatching the gold. With only 15 seconds left on the clock she managed to throw with swift ashi waza for ippon, satisfying her fans.
"All of my opponents were strong. I haven't fought against any of them before, so that made it a bit difficult. The final match was very exhausting, but I managed to win. I had some problems, because my opponent had a type of judo to which I do not adapt very well. This fight demanded all my concentration but I stayed focused. I pursue my goals with persistence and this was the key to success. I also had great help from coach who is also my older brother."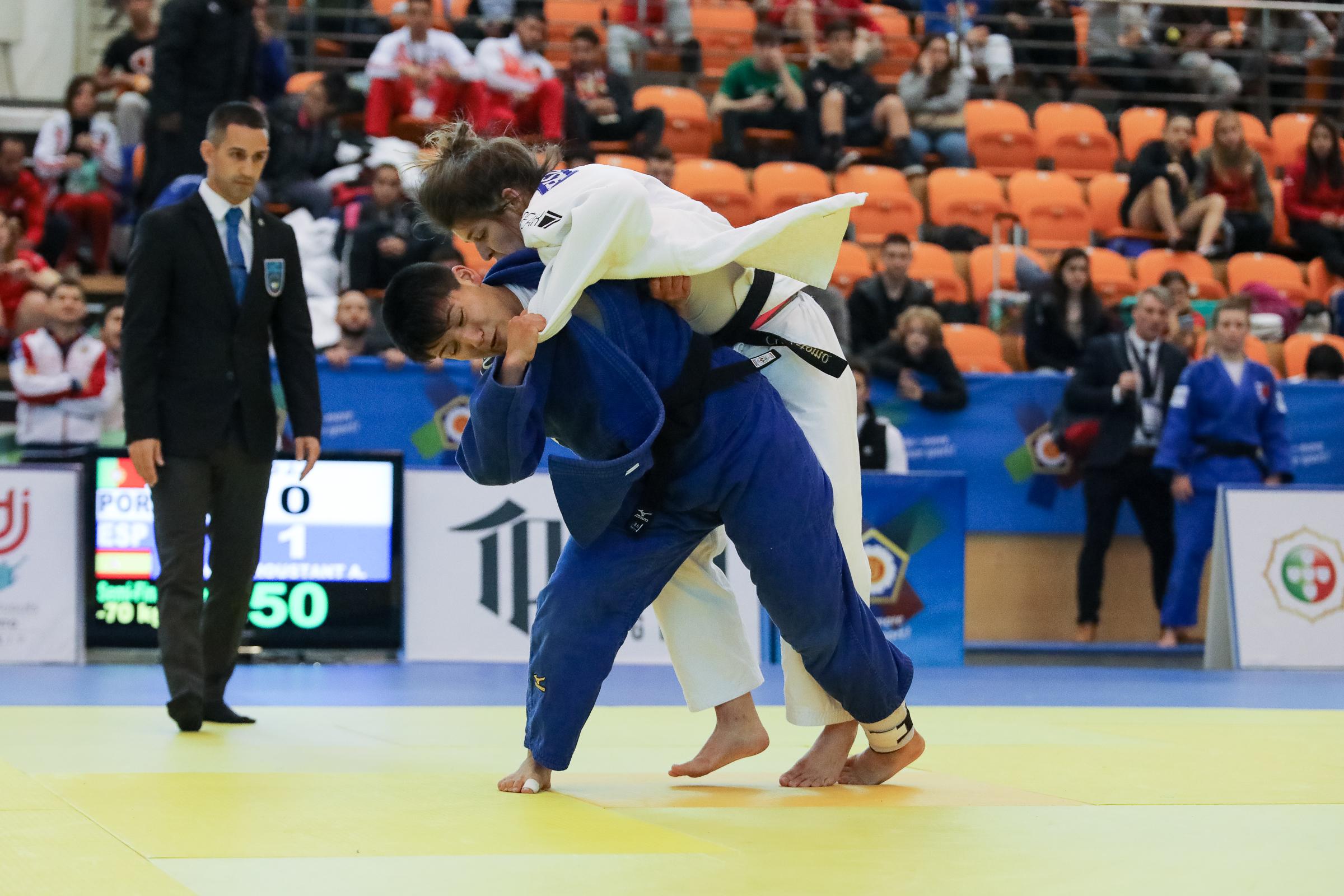 The other medal hope was TSUNODA Ai, the daughter of the Portuguese National team coach, TSUNODA Go. The young Spanish cadet beat the current British senior champion Kelly PETERSEN POLLARD in the -70kg final. Both were very active during almost 8 minutes of fighting but in the end TSUNODA won the gold medal with a juji-gatame.
"I am very happy to win the gold medal in Portugal today. It was a difficult match but I managed to win. In fact, all my opponents in this European Cup were very strong. I know some of the Portuguese athletes because my father works for Portugal natonal team."
Judoka
---