Patrícia Sampaio is one to watch in the future within Portuguese judo. She is only 18, but she is building up a curriculum in the sport of judo that enables her to dream about reaching the podiums on a European and World level.
Besides her national course, she has already achieved great results at international competitions. In 2016, she won the silver medal at the Cadet European Championship, and in 2017, she began by achieving the bronze at the Junior World Championship to which she now adds this gold medal from the Junior European Cup.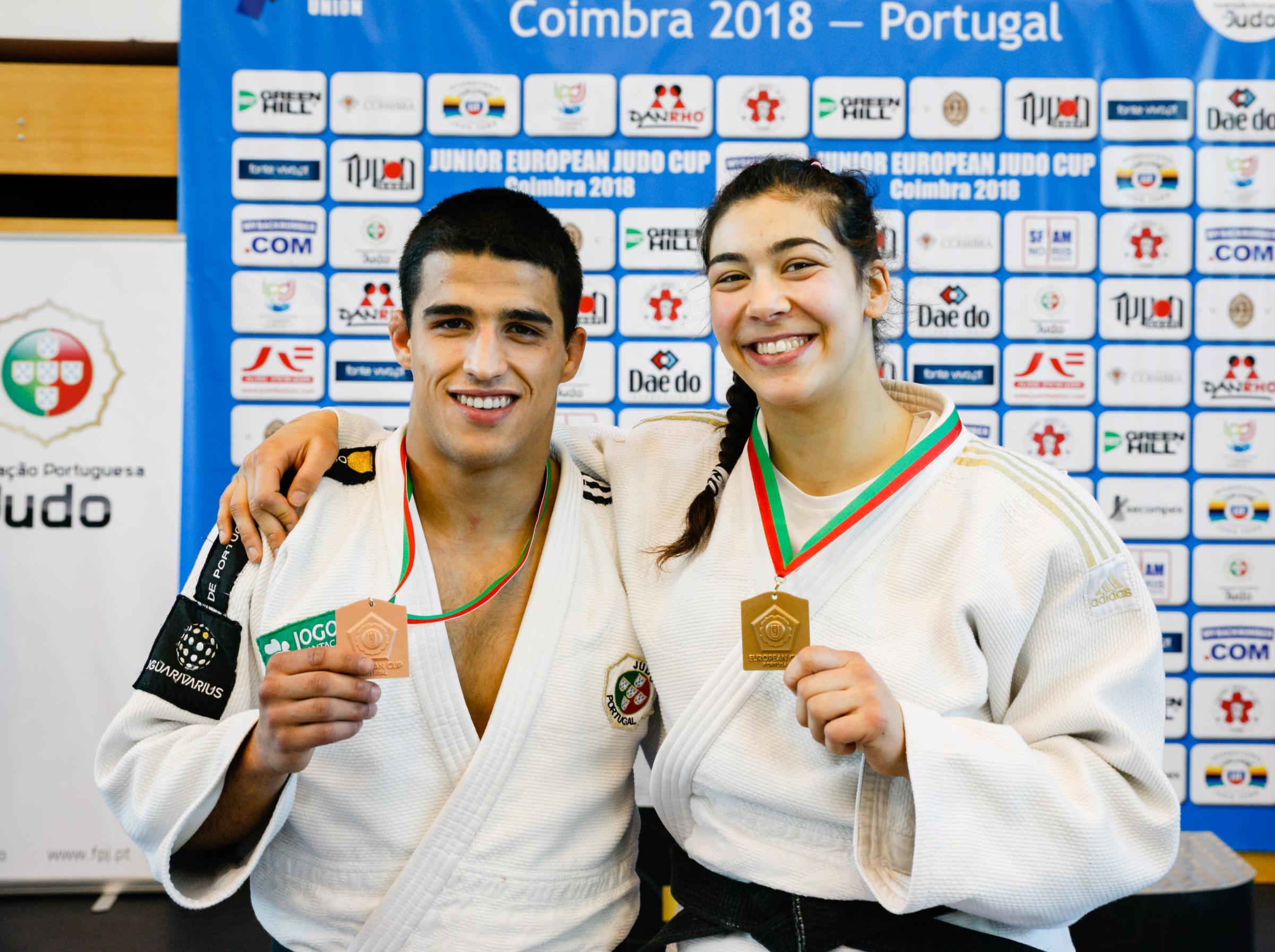 Patricia took her first steps to judo around the age of seven because her brother was also a Judoka. She stopped for some time, but returned at the age of nine and was never interrupted again. She realized that this was the sport she wanted to practice:
"At this stage I began winning medals that, to others were not of great importance, but to me they were very much as I´ve always been very competitive, so I started enjoying it. As I grew older, the more I won the more I wanted to win, and here I am."
In Coimbra, at the Junior European Cup, she won all her contests by Ippon.
"Amongst my contests from today, I highlight the first (vs. Shelley Ludford) that was very difficult, with a judoka with whom I fought a few years ago and lost at that time, at the Youth Olympic Festival. I was a bit fearful because she did not have a ranking position once she just changed her category and I did not know what to expect. It was a very hard bout, very difficult to win. It's that one contest where I had my knees shaking because I did not know what would happen. Then I got better and I ended up winning everything by Ippon."
During today´s final, she faced the Italian athlete Anna Fortunio – accustomed to winning medals in the European Cadet and Junior Cups. The Portuguese athlete consistently went for the victory, which would eventually happen by shime-waza, outlining her excellent ne-waza skills.
Sampaio dreams are beginning to take form. Achieving the podium at the next European and World challenges is her target:
"Now I will continue to participate in the European Cups and try to rise my position on the World Ranking, at the moment I am number two, and I really want to win the medal on this year´s European Championship because I think I deserve it and I want to repeat or improve the result I did last year on the World Championship (bronze medal)."
Standing by Patrícia in these aspirations, is her brother and coach, Igor Sampaio.
PS: "My brother is very demanding, not just with me but with the entire team. I think it is very good, he knows me very well, sometimes we may "crash" a little bit, but he's great and knows I'm very determined and hardworking."
Today was filled with great contests and a very exciting final block. Another highlight was the gold dispute in the -100 kg category, between Russia's Denis Bakanov and Dutch judoka, Jelle Snippe. This contest almost reached seven-minute length where none of the players deserved to lose, however, at the end, Bakanov was announced as the winner.
When analysing the medal table, it is binding to emphasize that 13 out of the 25 countries won medals and Russia dominated the panorama with 8 medals, Spain, the Netherlands and Italy followed behind. The host nation came in the fifth position with a total number of five medals.
The Junior European Judo Cup Coimbra 2018 edition, which opposed some of the best young judoka of the world at the Multidesportos Mário Mexia Sports Hall, has thus come to an end. Congratulations to all participants.
---
Podium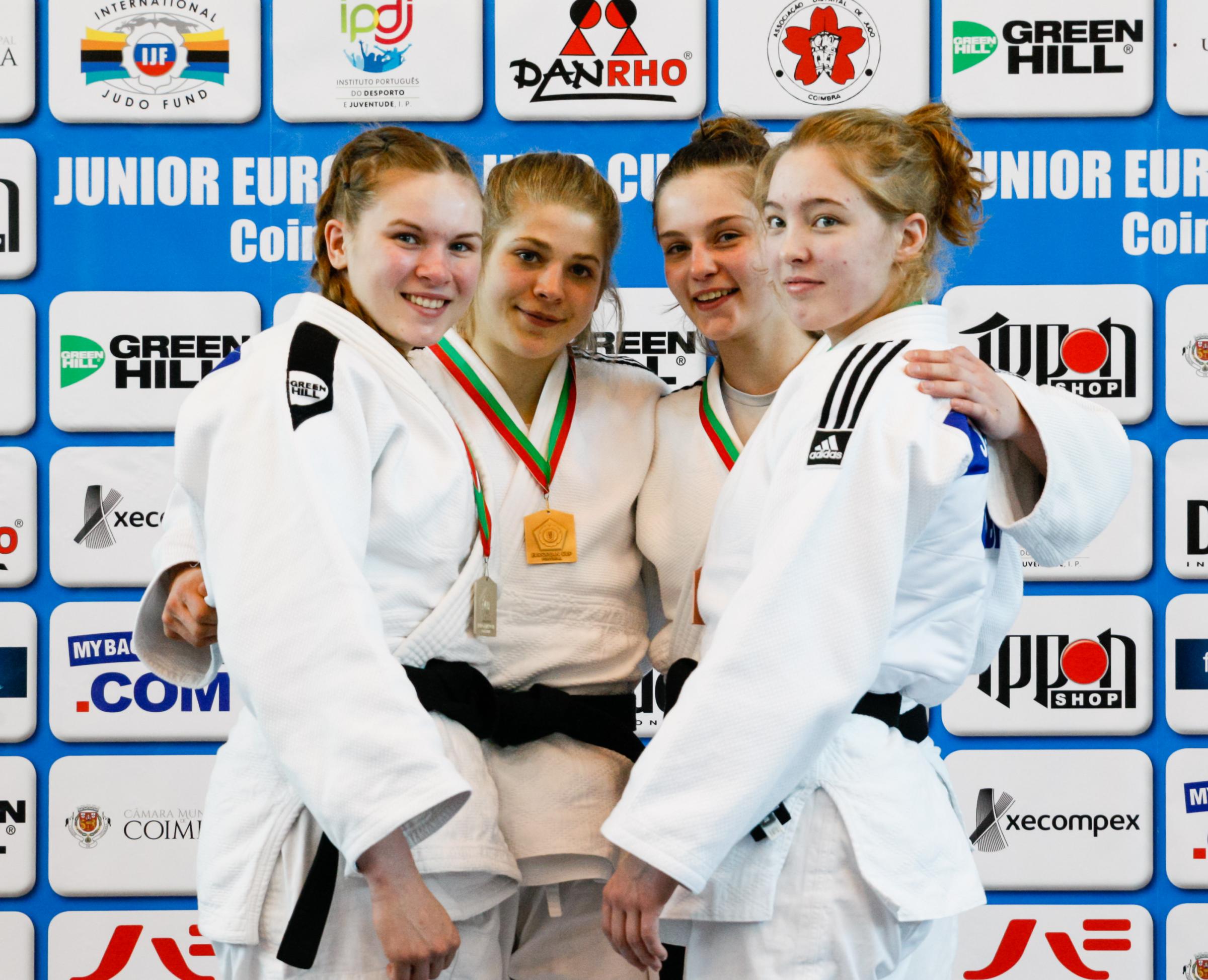 Podium -63 kg 1. REUMERMAN, Kyra (NED) 2. KANERVA, Emilia (FIN) 3. DEN HARTOG, Romee (NED) 3. SPELLMAN, Olivia (GBR) – Rui Telmo Romão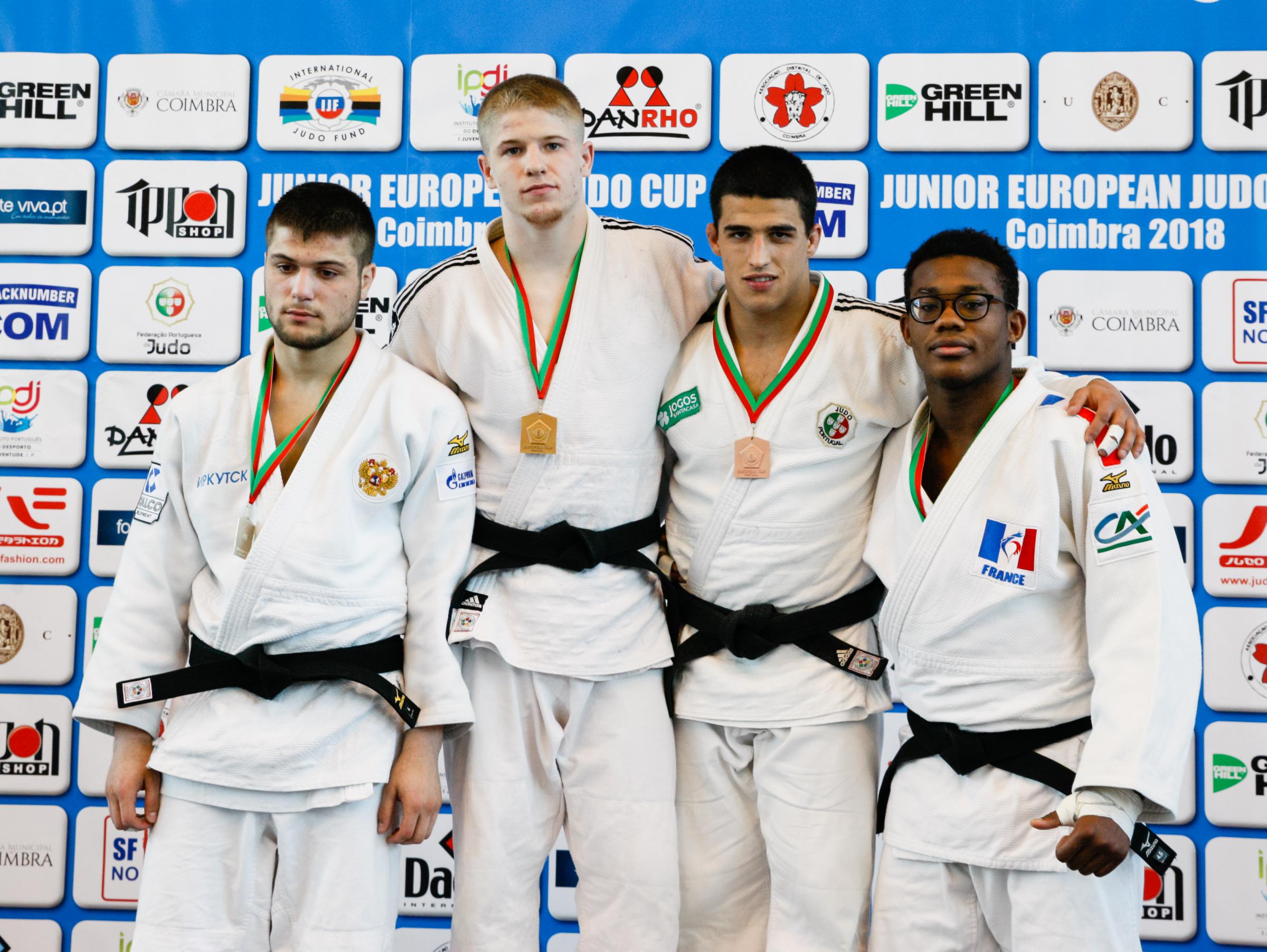 center> Podium -81 kg 1. KHARITONOV, Dmitrii (RUS) 2. SHUKORIEV, Mirzo (RUS) 3. ALVES, Miguel (POR) 3. GNAMIEN, Tizie (FRA) – Rui Telmo Romão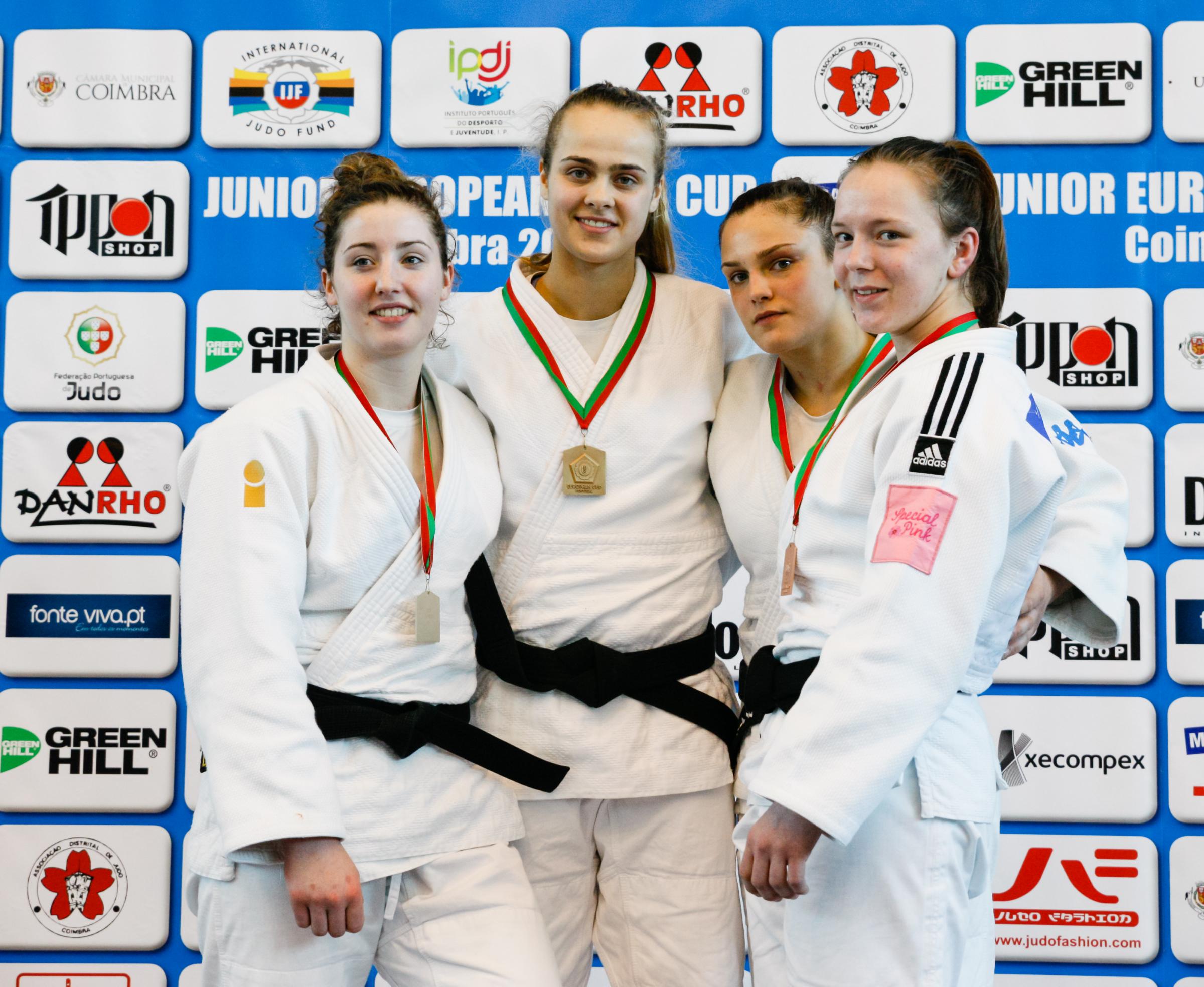 center> Podium -70 kg 1. VOS, Donja (NED) 2. KOK, Silja (NED) 3. ESPOSITO, Martina (ITA) 3. GORISSEN, Jessica (NED) – Rui Telmo Romão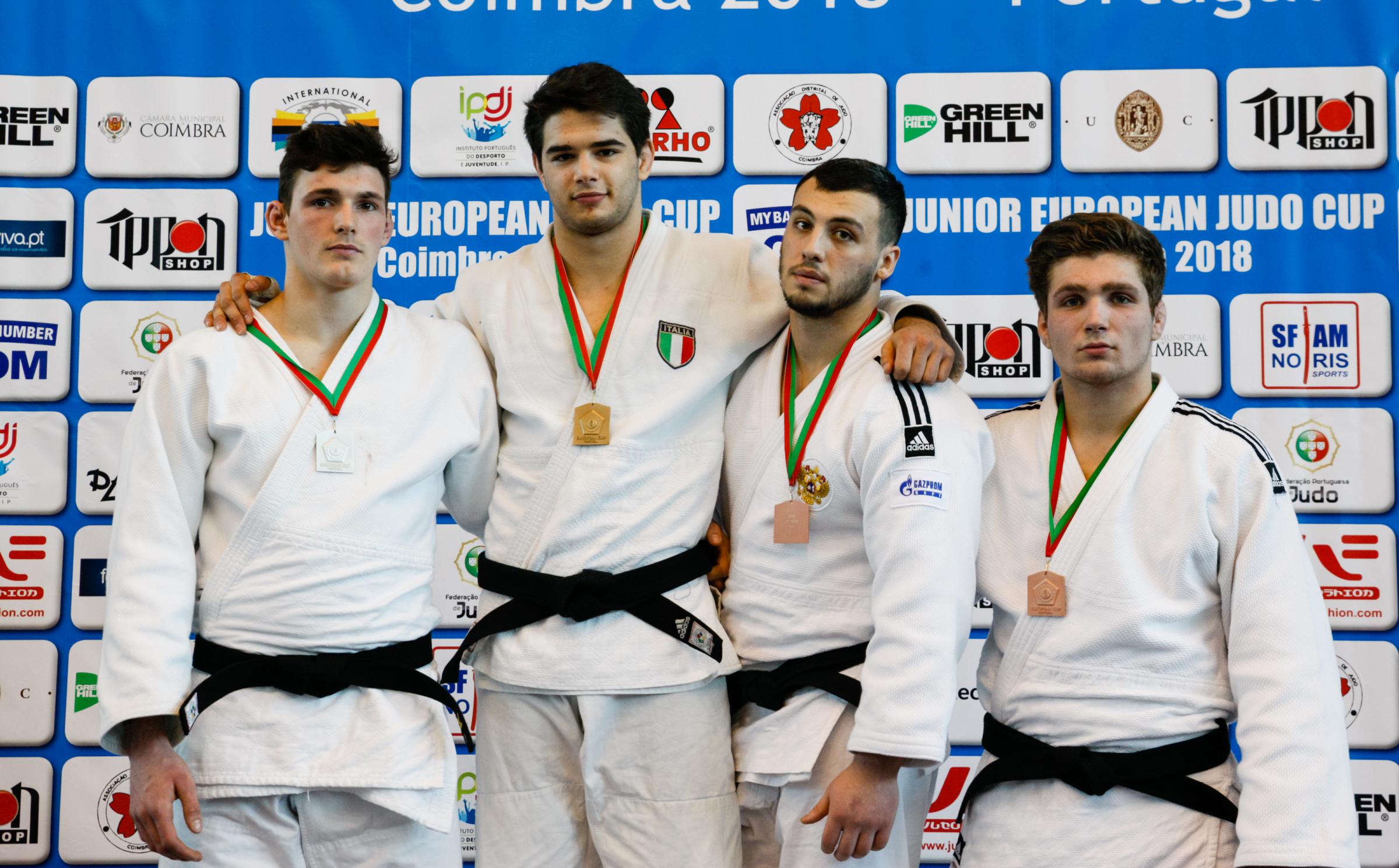 center> Podium -90 kg 1. FUSCO, Andrea (ITA) 2. LOVELLHEWITT, Harry (GBR) 3. BONESCHANSKER, Tom (NED) 3. KOZAEV, Azamat (RUS) – Rui Telmo Romão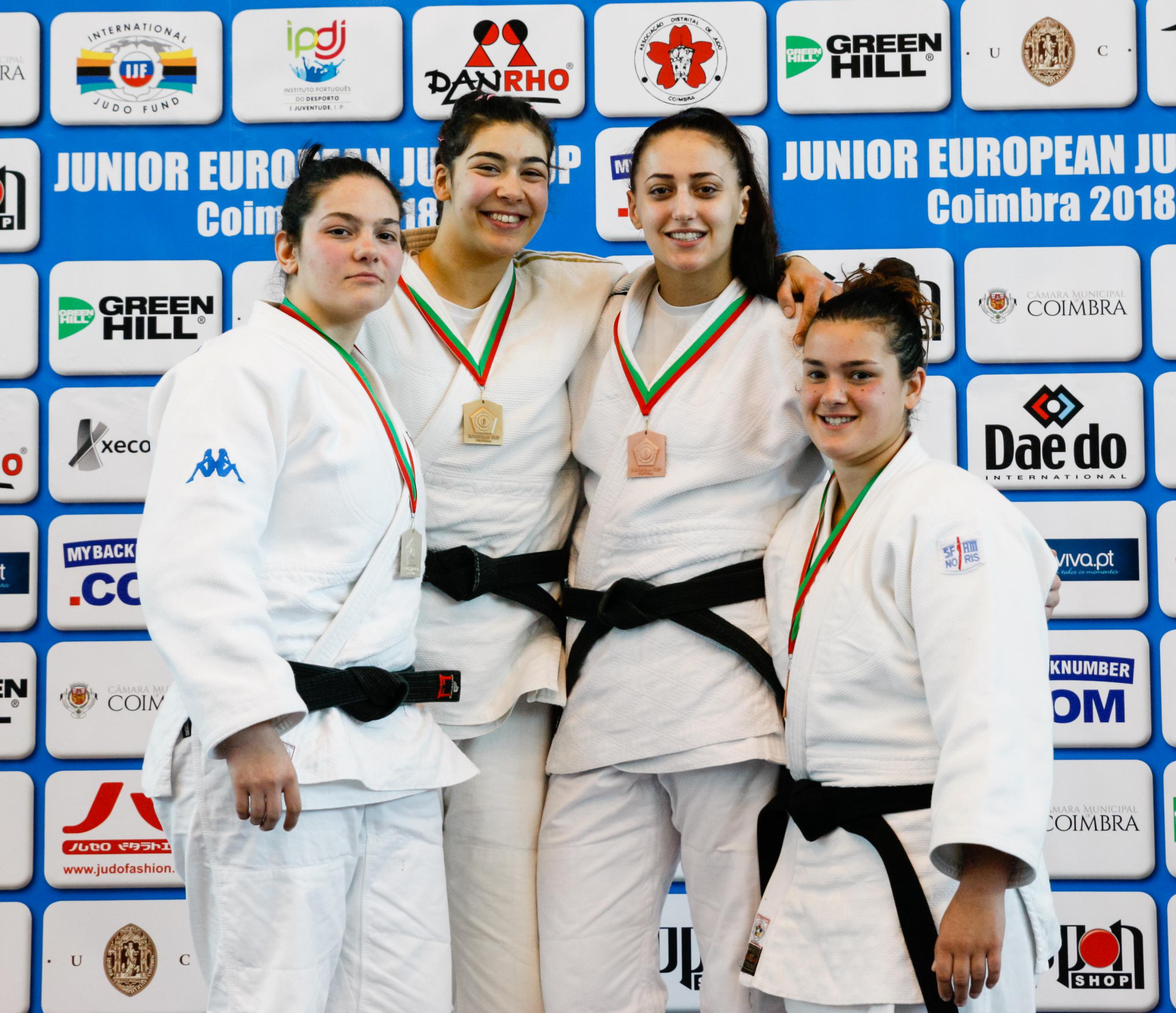 center> Podium -78 kg 1. SAMPAIO, Patricia (POR) 2. FORTUNIO, Anna (ITA) 3. LUDFORD, Shelley (GBR) 3. TRAVIESO SOCORRO, Leticia (ESP) – Rui Telmo Romão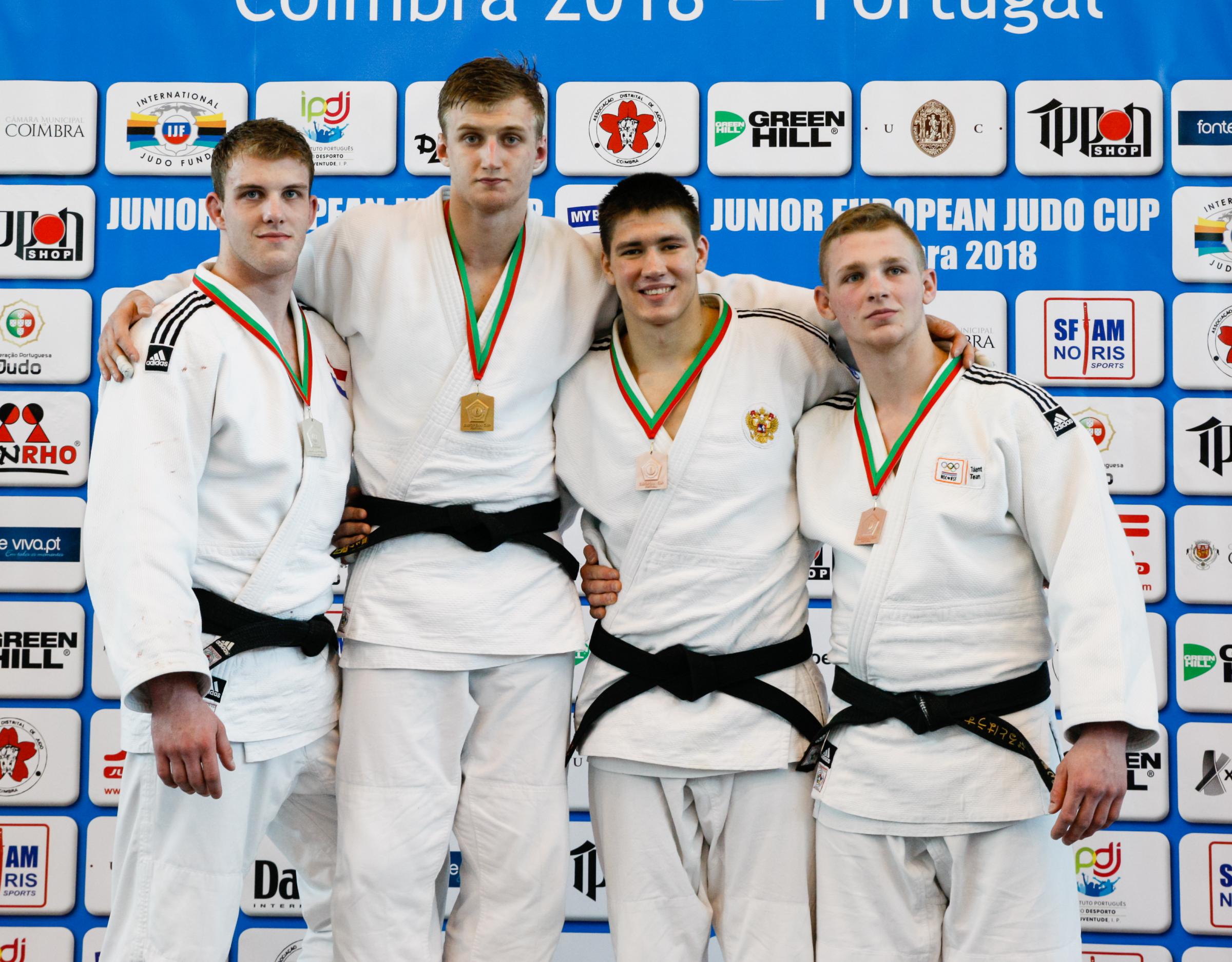 center> Podium -100 kg 1. BAKANOV, Denis (RUS) 2. SNIPPE, Jelle (NED) 3. BULTHUIS, Kylian (NED) 3. ENDOVITSKIY, Valeriy (RUS) – Rui Telmo Romão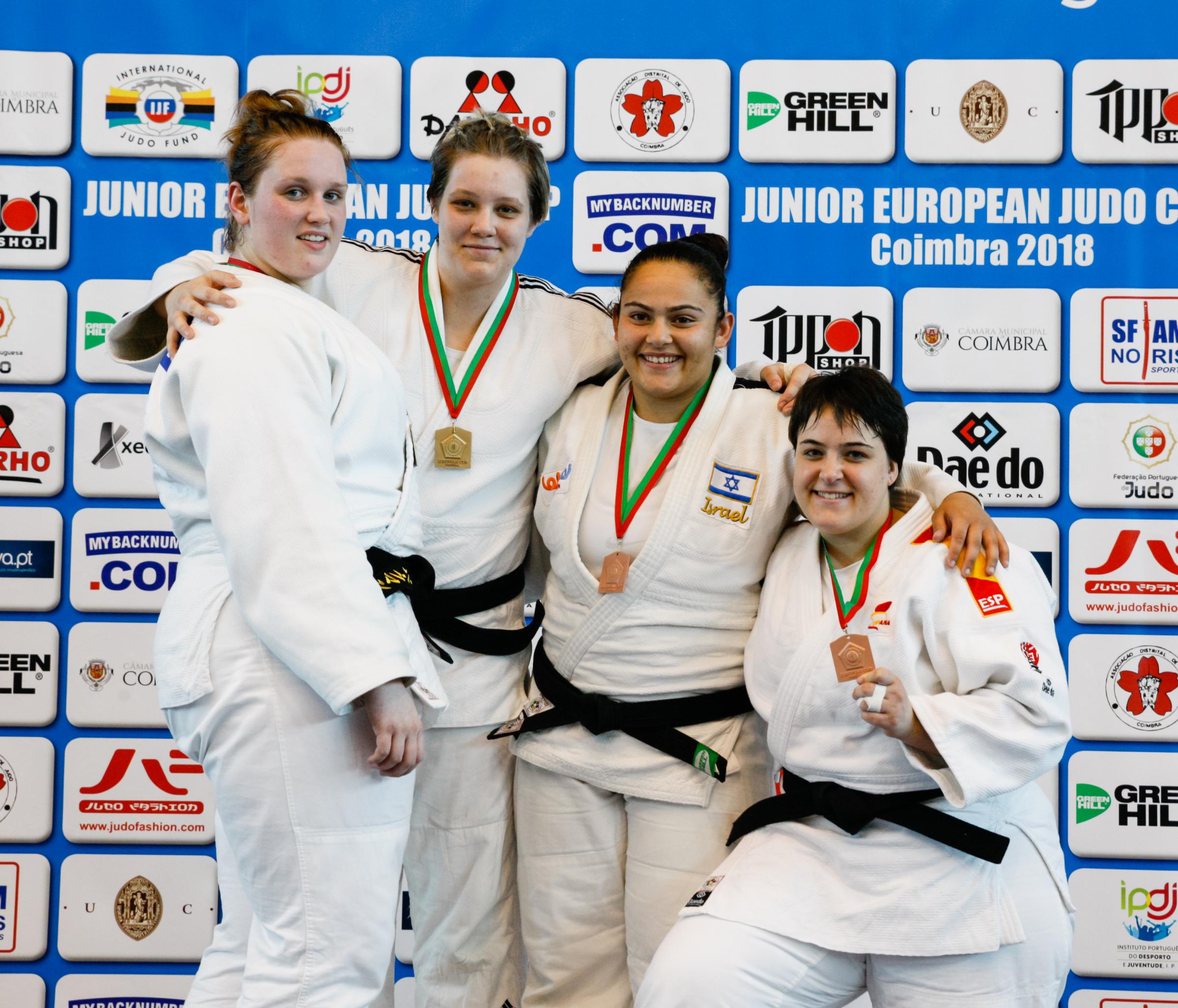 center> Podium +78 kg 1. PAULUSOVA, Marketa (CZE) 2. BARKMAN, Merel (NED) 3. ANTON ELIAS, Marta (ESP) 3. KAHLON, Shoshana (ISR) – Rui Telmo Romão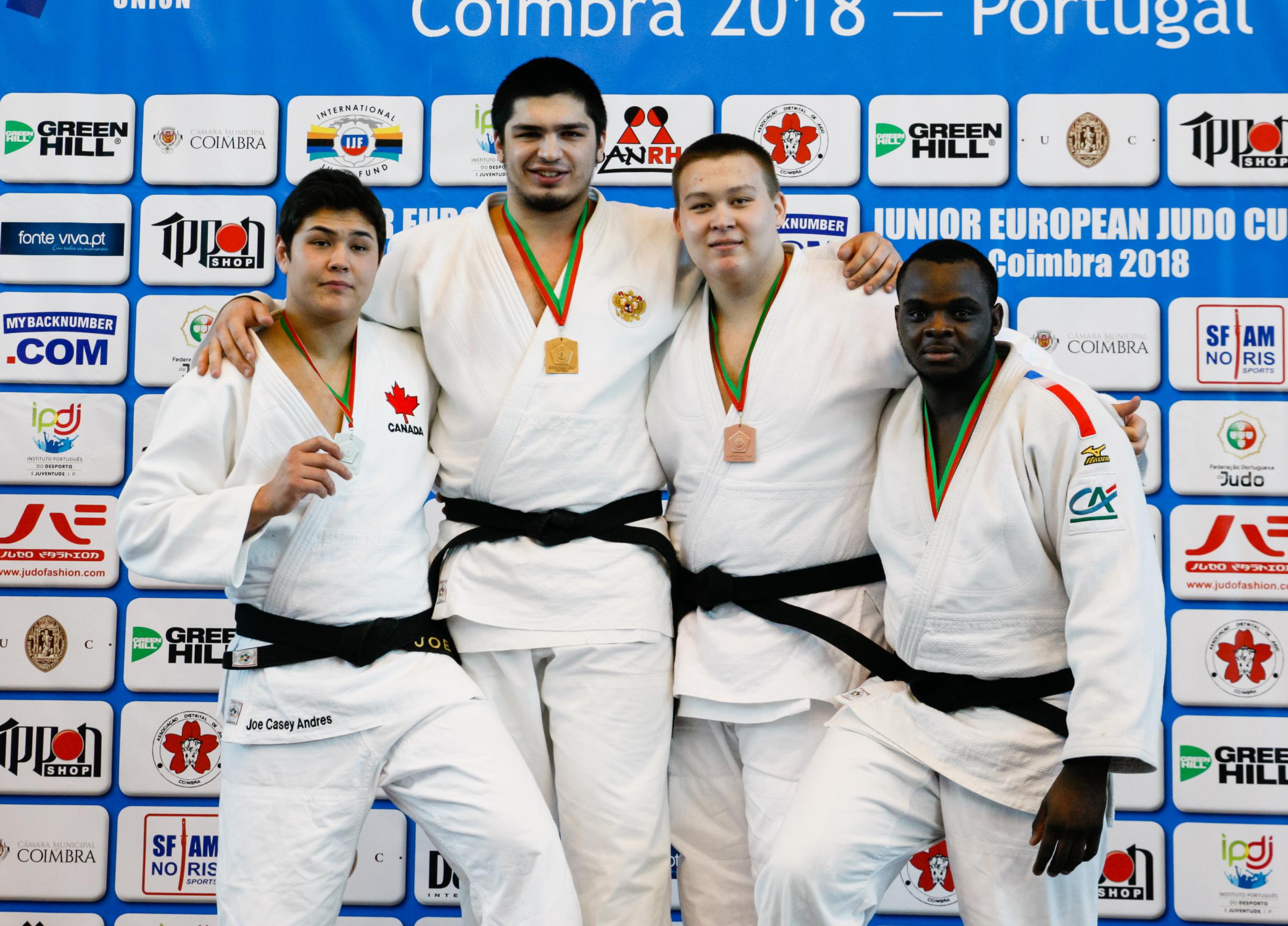 center> Podium +100 kg 1. GAMZATKHANOV, Dzhamal (RUS) 2. ANDRES, Joe Casey (CAN) 3. KAMALOV, Artur (RUS) 3. KOMBO, Jean Gabriel (FRA) – Rui Telmo Romão
Judoka
---