Assunta SCUTTO (ITA) is unstoppable on Portuguese soil. In Coimbra 2018 and 2019, the -48kg Italian, Assunta SCUTTO took gold in the Cadet European Cup events as well as the Junior European Cup gold in the same year. Now returning in 2021, she's proven that she won't be letting go of her reign just yet. 
Another repeat performance came from the 2019 cadet gold medallist Akhmed MAGOMADOV (RUS) as he swiped the gold medal as a junior in the +100kg category. Russia were on a roll, doing as the Italian girls did on day one, taking three of the four gold medals.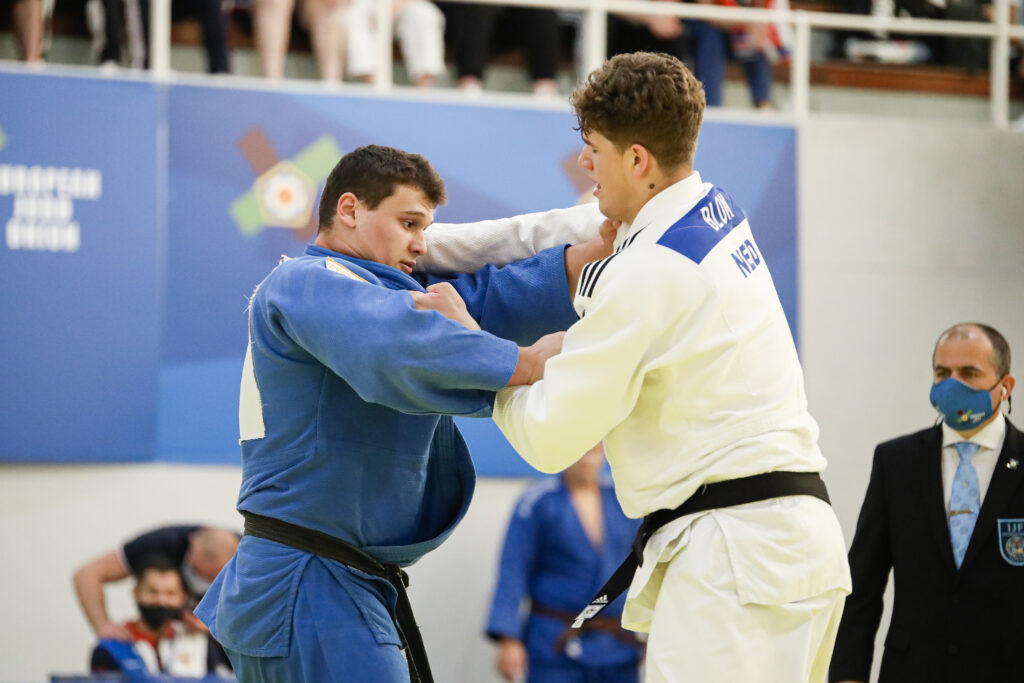 Alongside Magomadov, Daniil DRANOVSKII and Adam SANGRIEV in the -81kg and -90kg categories respectively.
Also in attendance was recently retired Olympic bronze medallist of Rio 2016, Sally CONWAY. Instead of preparing for competition herself, she was premiering as a coach.
I keep having the nerves and the excitement before the fights, I used to think that you just had to sit in a chair and say 'good job!' – I'm joking of course – but there is so much to more.
Facing completely different logistics, Sally thanked the national staff for all the work done prior to the teams arrival, as well as to the organisation. Regarding her team, Conway stated,
it is exciting to see where they are now and how much they can improve and to follow their journey.
We wish her good luck and we will follow her amazing journey too.
Judoka
Author: Thea Cowen
---