The -57kg category has it's fair share of contenders. In fact, the top three in the category have world titles, with the front runner, Rafaela SILVA (BRA) the current red back patch holder.
Following are 2019 and 2021 world champions, Christa DEGUCHI and Jessica KLIMKAIT, both of Canada. Still, we haven't reached a European. In the fourth seeding position, FUNAKUBO Haruka (JPN) also claims world glory, three times as a junior and now looking to add a senior gold to her collection but will be contested by number five, Mimi HUH (KOR). The 20 year old narrowly missed out on the bronze medal in Tashkent but has proved herself three times over in both Grand Slam and Grand Prix events that she is capable of topping the podium. The hunger of the younger athletes is clear in this category and the more seasoned athletes are truly having to battle to keep these fresh faces at bay, but for how long?
The three remaining seeded positions have been reserved by European athletes, in order, Timna NELSON LEVY (ISR), Eteri LIPARTELIANI (GEO) and Nora GJAKOVA (KOS). Among them, world, European and Olympic titles, demonstrating the wealth of talent in this category before even venturing beyond the top seeds.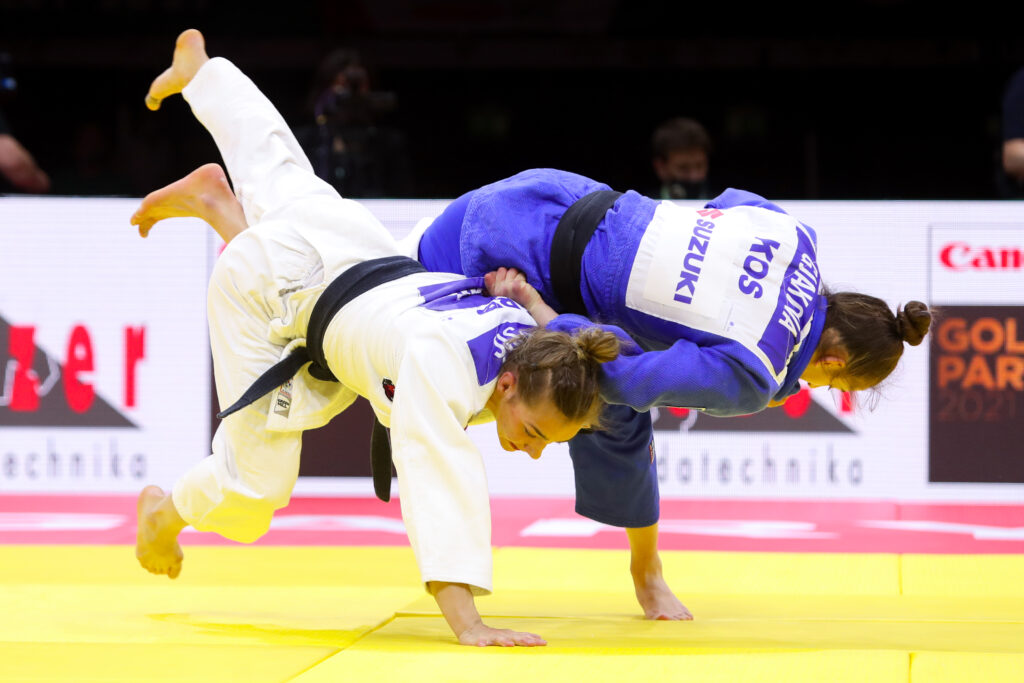 Just outside is 37 year-old Portuguese hero Telma MONTEIRO. Though a world title has evaded her up until now, she has proudly taken on four finals between 2007 and 2014 as well was a bronze at only 19 years old. Now to contradict the extreme experience of Monteiro are some fresh faces including that of Italian entries Veronica TONIOLO and Thauany David CAPANNI DIAS, neutral athlete Kseniia GALITSKAIA and Latvia's Anastasija SOKIRJANSKA. 
The latter surprised everyone in Antalya taking Silva in to a strong golden score and matching the top athlete, proving to herself what she was capable of. Galitskaia put on stunning and calculating performances as a cadet and then as a junior, becoming the indisputable junior world champion in Olbia 2021.
As a cadet, Toniolo cleaned house in terms of titles, with world and European in her pocket, and at only 19 years old, could still bank at junior level, however since 2022 she has focussed her sights at senior level and in an emotional performance secured her first grand slam medal in Tbilisi just over a month ago, with father Raffaelle in the coaching seat, and her mother right behind in the stands.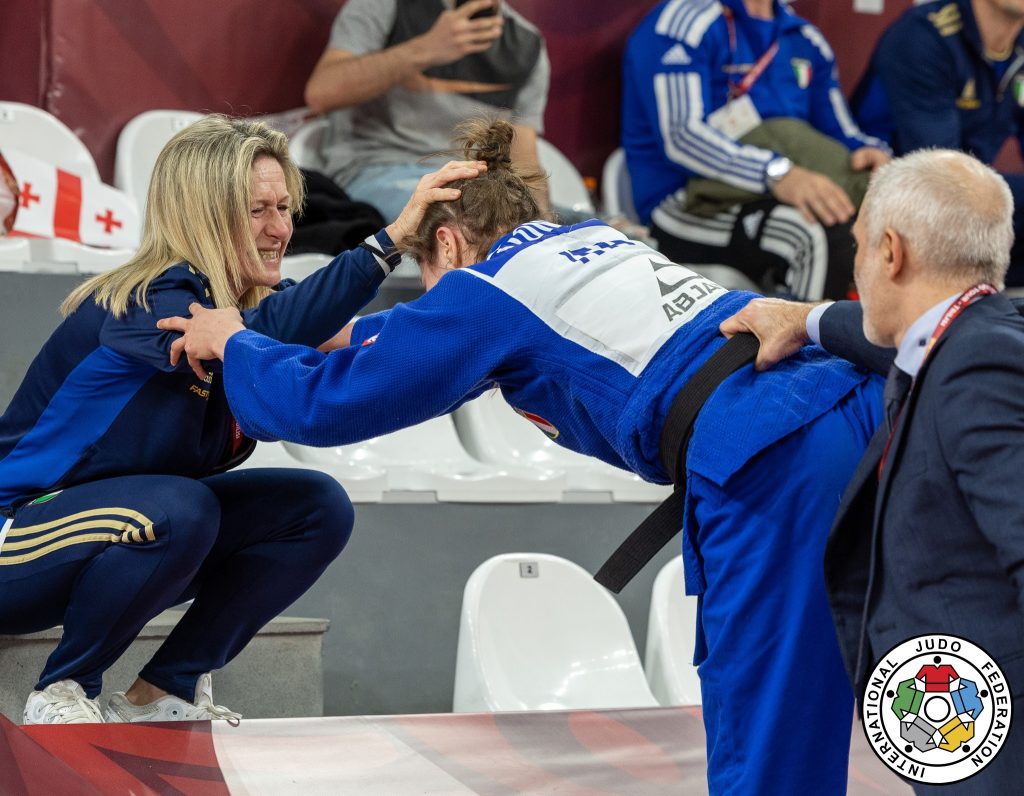 Capanni Dias has gradually made her climb from cadet to junior and even secured some senior results in the past couple of years but the 19 year-old landed with her first IJF World Tour medal in Portugal at the start of the year, then placed first in junior European cup events in preparation for her senior world championships debut. This category is very strong for the Italian team, we see national head to heads often on the European tour and now they have two viable options for a medal in Doha. 
Judoka
Author: Thea Cowen
---