The second day of the Veteran European Championships has ended in Balatonfured (Hungary) with actions from the age band of M3 and M4. The Russian team set the target on day one but shown real domination on day two by topping up their collection with three additional victories which set them to lead the medal table with the total number of eleven gold medals.
Part of the celebration was ensured by Grigory Garyants who was announced as the winner of the M3-o100kg category defeating last year's winner, Thomas Freese (GER) in the final. This was the fourth time Garyants was singing his national anthem at a Veteran European Championships, which was in addition to his three silver and two bronze medals. Moreover, Garyants is a proud owner of a world title and three world bronze medals.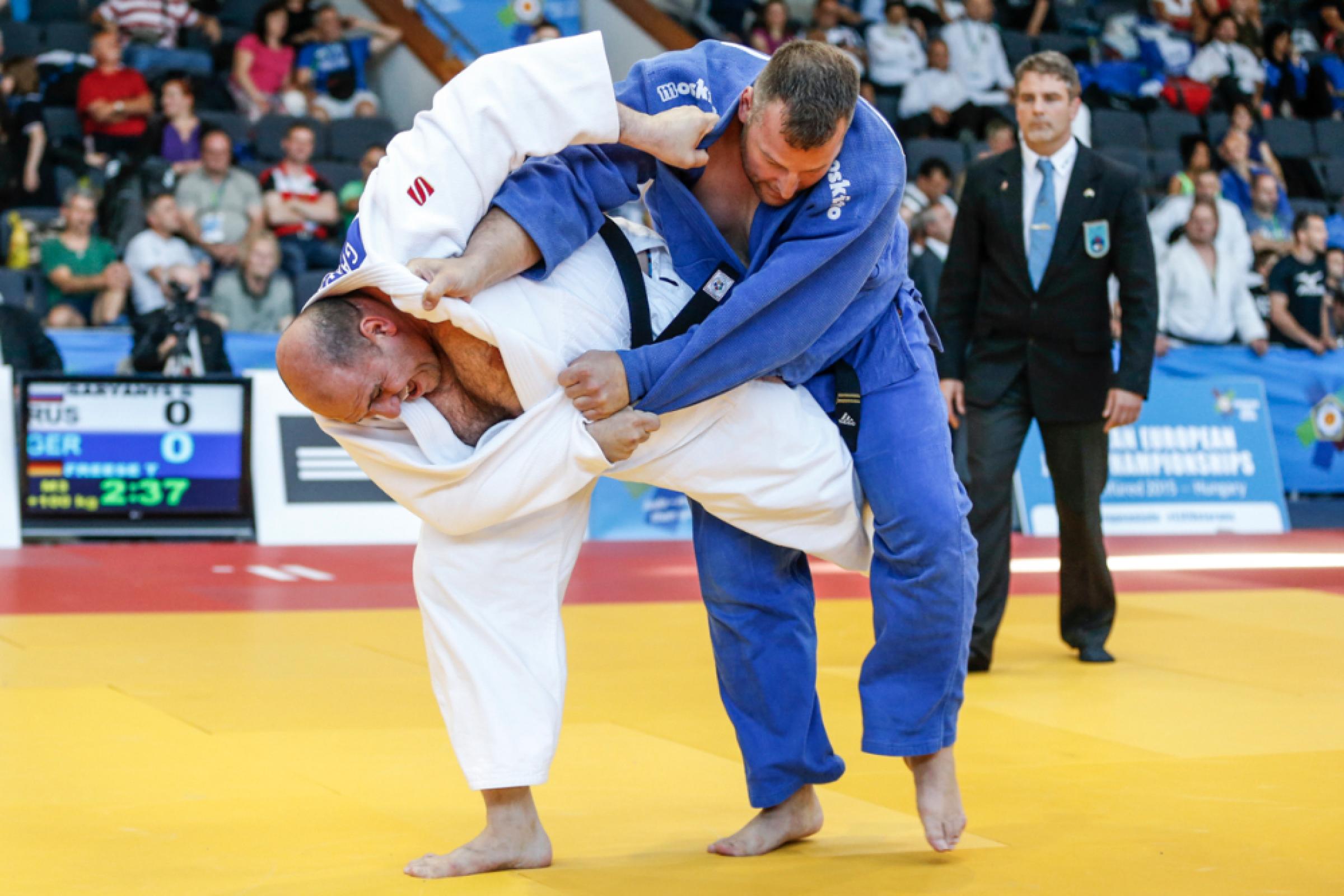 "Judo is my life…Only my body can stop me not to compete", said Garyants after winning the final.
The German team lined up against Garyants today as three out of his four contest was against German fighters, starting with Stefan Mecklenburg (GER) who he overcome just under a minute. Next was to face him Hungarian fighter, Ambrus Attila who he also defeated within the first minute of the contest. Last years' silver medalist, Jens Peter Bischof (GER) was to stop the Russian in the semi-final with less success as Garyants managed to put on a yuko score before heading to the final. Freese and Garyants last battle ended with German victory, however, today a single shido difference helped the Russian fighter to gain another European title. "The final was a tactical fight. I had a clear strategy and it was successful."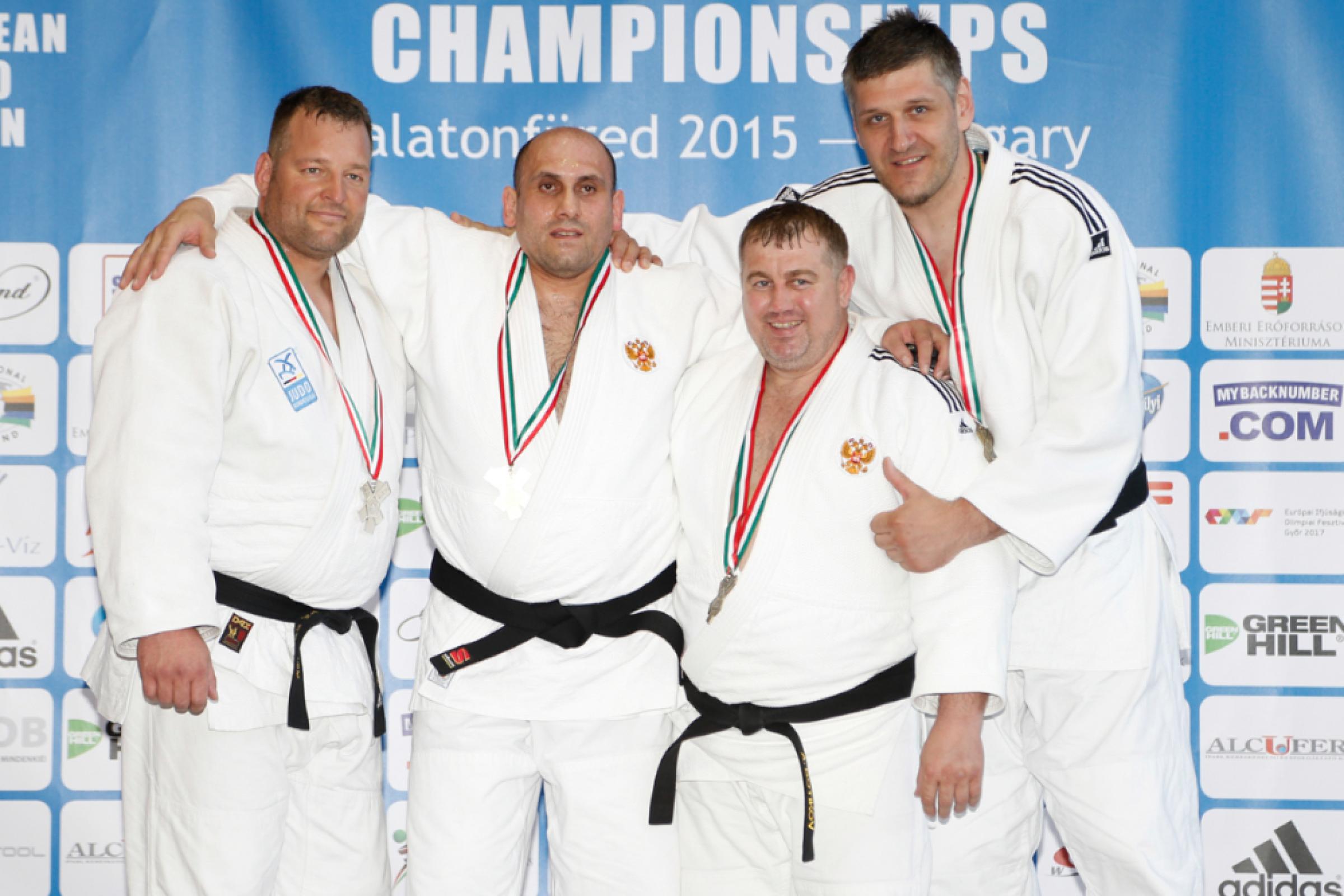 Garystan further explains the reason why the title is so precous to him: "Russia is a big country and we have a strong national senior team. This means not all fighters have the chance to fight at international level. The most fighters who became successful at senior level stop totally with judo after their career which allows all other judoka to fight at international level and hear the Russian national anthem."
The hosting nation managed to secure an extra gold medal whilst Roman Baur broke the ice for the German team by winning the first gold medal on day two of the championships.
Day three will be the last day of the individuals and will bring actions from F1-F11 as well as M1 and M2 age bands. The tournament starts at 10:30am local time.
---