During all four medal ceremonies of day two, there were four different national anthems played. Amongst was Russia after winning their second gold medal today in addition to their three bronze medals. This put Ukraine down a place on the medal table onto second place with France currently standing in third position.
2016 Rio Olympic Champion, Tina TRSTENJAK (SLO) delivered what was expected and defended her European title. What might sound like a walk in the park was actually a narrow win for Trstenjak. Throughout the day, she was dominating until up to the final, where she faced Margaux Pinot of France. Pinot put on a show against, European, World and Olympic Champion, Trstenjak. At 4:15 into golden score, an accidental false attack from Pinot allowed Trstenjak to defend her title by a single penalty difference. At the start of the day, most bets would be put on Marie Eve Gahie (FRA) as the winner of the -70kg category. However, the French fighter suffered a defeat to latter winner, Sanne VAN DIJKE (NED). The Dutch fighter stunned first, Gercsak Szabina of Hungary before taking out Gahie to than meet yet another unexpected finalist, Giovanna Scoccimarro (GER). The final contest had a slow start to it, until Van Dijke came up with a score which shortly followed by another. Scoccimarro could not use up the remaining contest time to turn it around in her favour.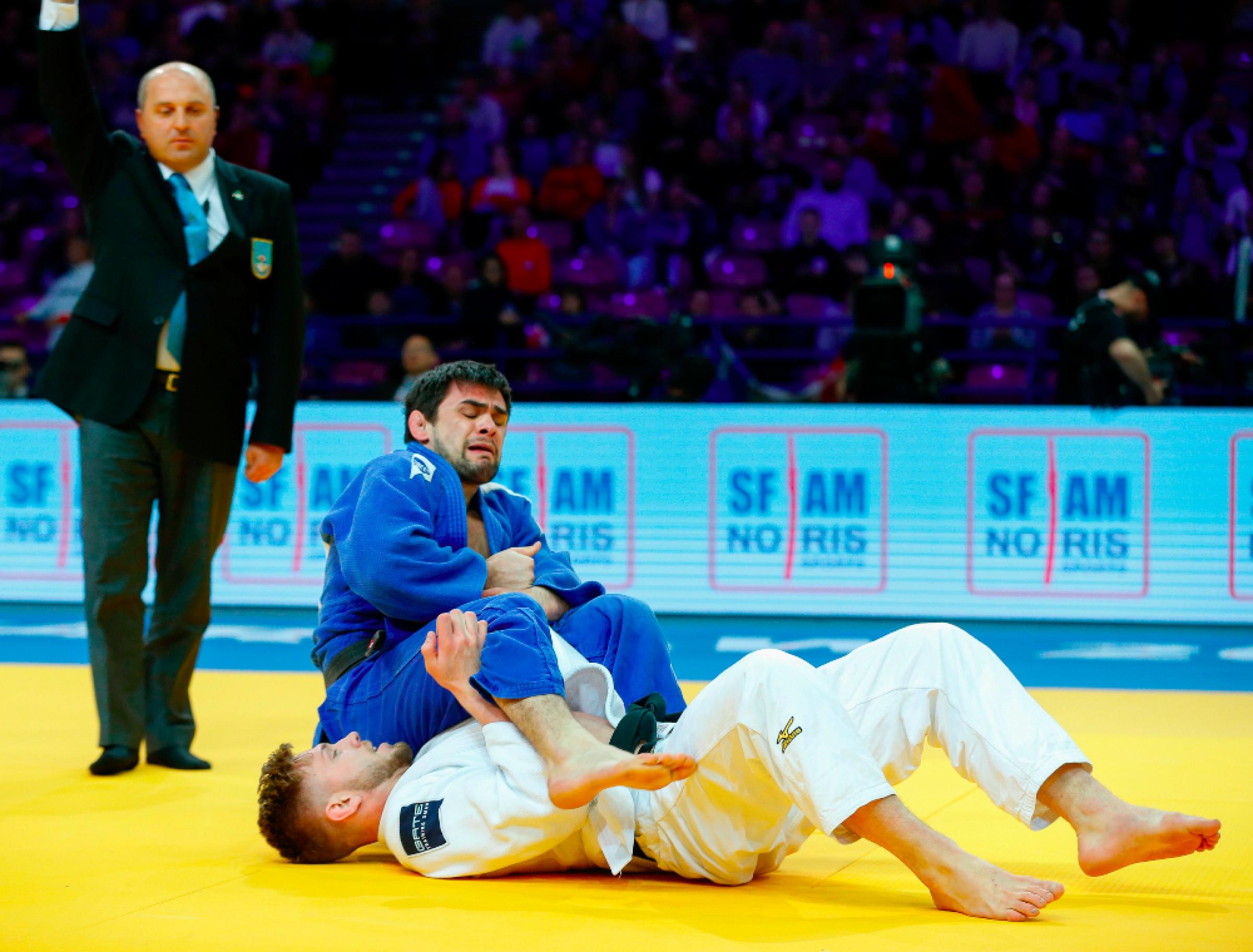 The -73kg category was rather exciting with 19-year-old Hidayat HEYDAROV (AZE) putting on a show. Heydarov fast finished most of his opponents within the four minutes of the clear contest time. The single occasion Heydarov had to work for a little longer, and the only contest he could not manage to score in was during the final against Musa Mogushkov (RUS). Following a loss in the -73kg, the Russian team was able to celebrate a category above, where Alan KHUBETSOV (RUS) stormed through all five of his opponents, whilst not a single one of them managed to score on him. On one hand, Khubetsov managed to keep a clear sheet whilst racking up the total amount of three ippons and three waza ari.
---
MEDAL TABLE DAY 1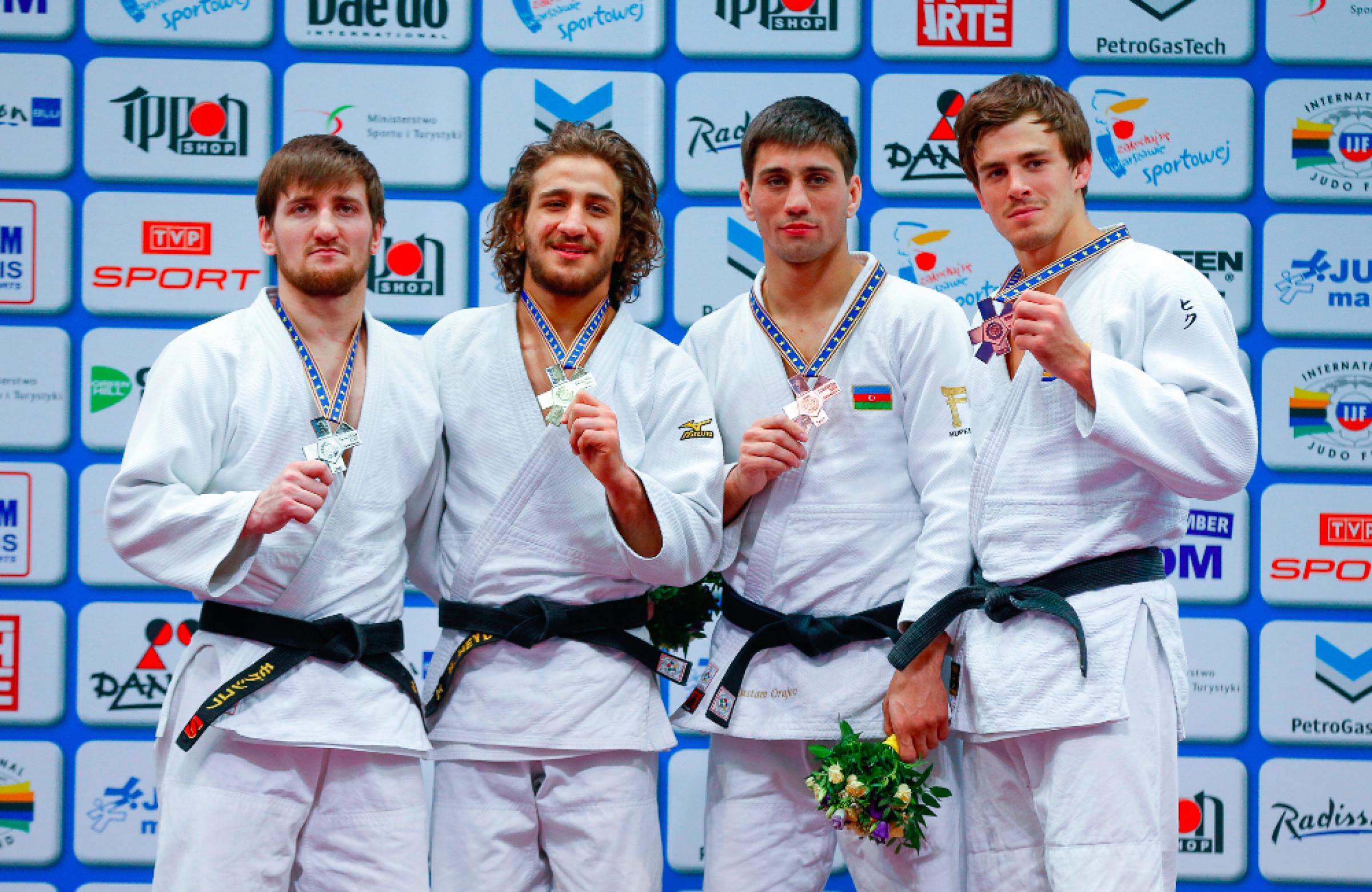 -73 kg
1. HEYDAROV, Hidayat (AZE)
2. MOGUSHKOV, Musa (RUS)
3. MACIAS, Tommy (SWE)
3. ORUJOV, Rustam (AZE)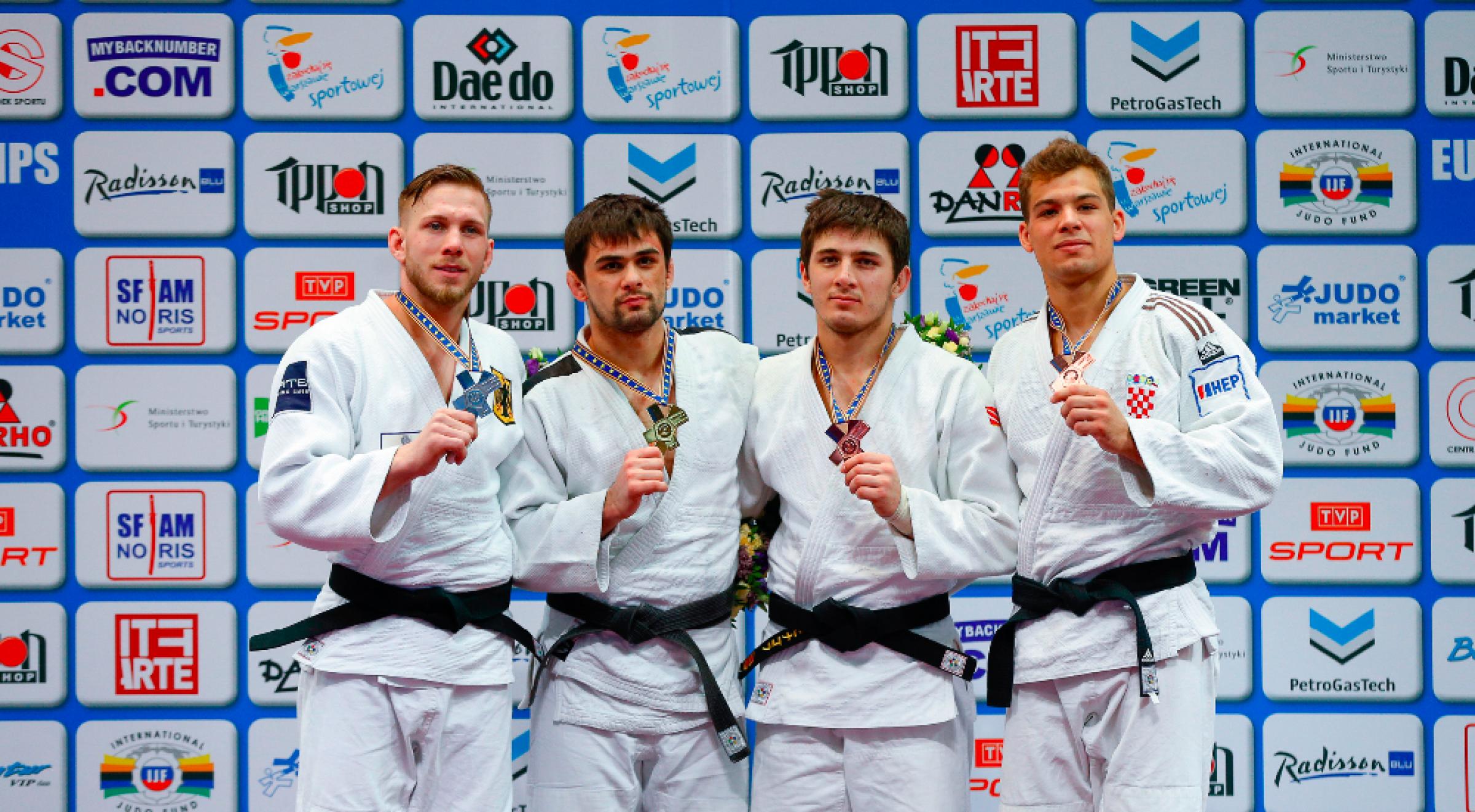 -81 kg
1. KHUBETSOV, Alan (RUS)
2. RESSEL, Dominic (GER)
3. DRUZETA, Dominik (CRO)
3. LAPPINAGOV, Aslan (RUS)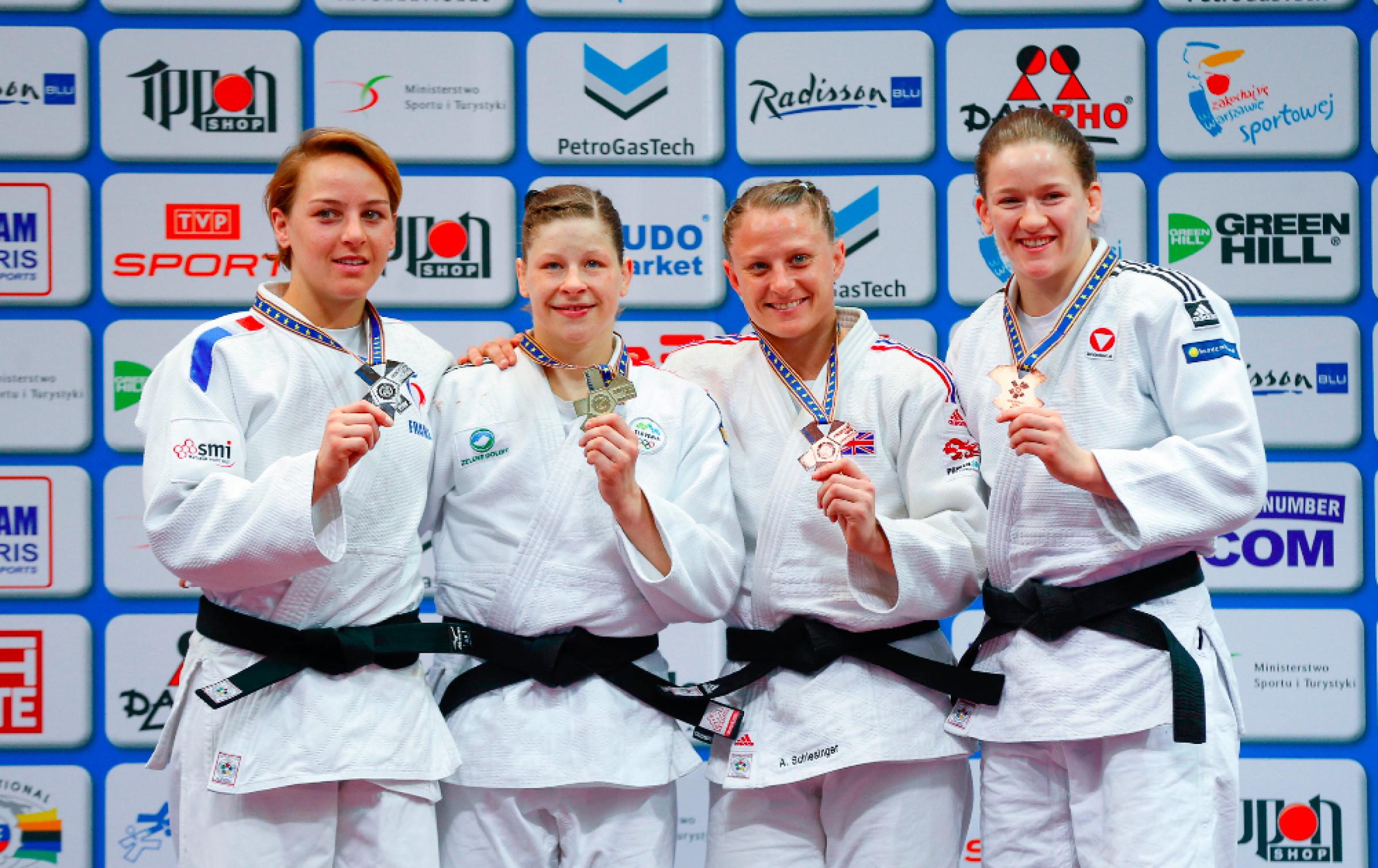 -63 kg
1. TRSTENJAK, Tina (SLO)
2. PINOT, Margaux (FRA)
3. SCHLESINGER, Alice (GBR)
3. UNTERWURZACHER, Kathrin (AUT)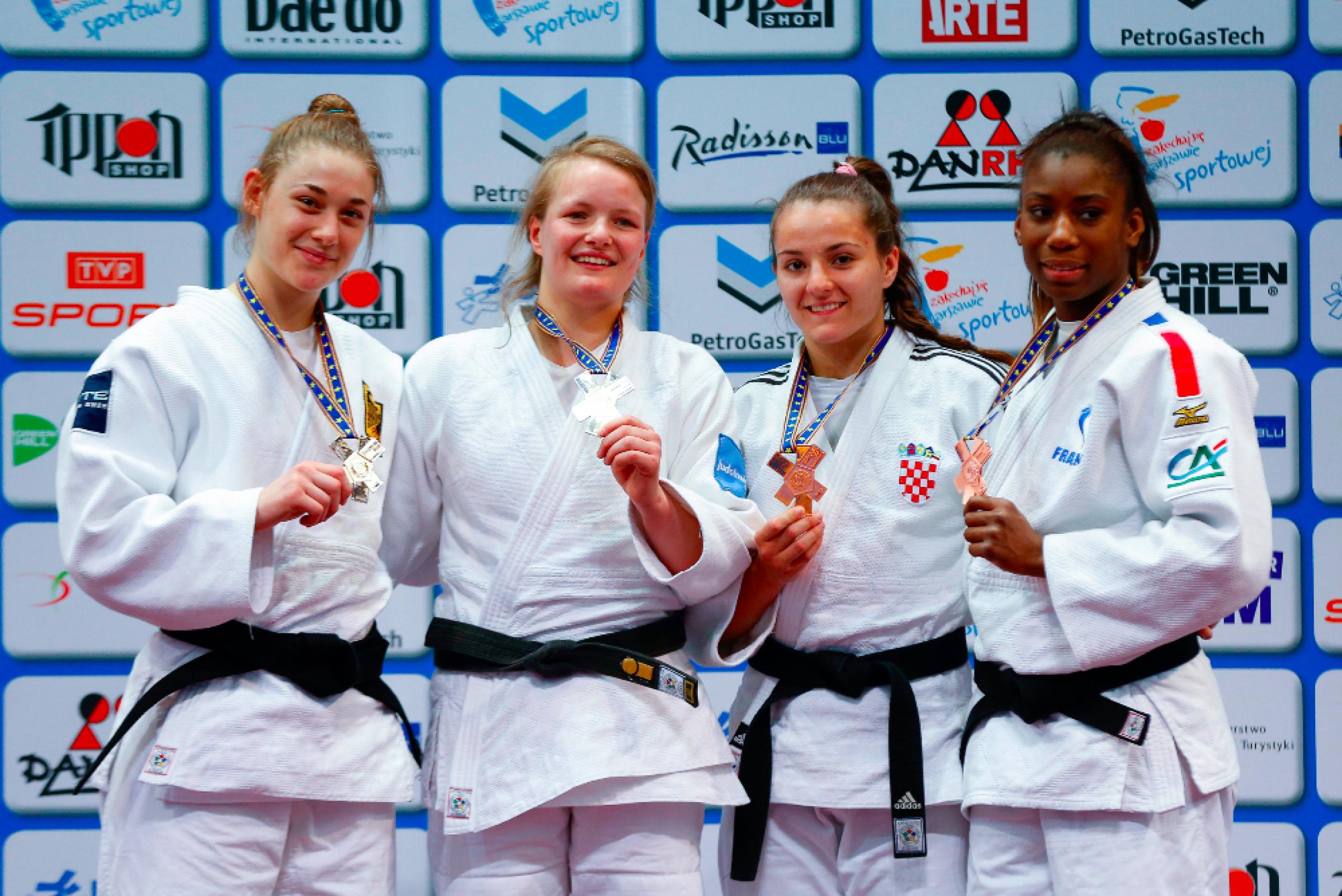 -70 kg
1. VAN DIJKE, Sanne (NED)
2. SCOCCIMARRO, Giovanna (GER)
3. GAHIE, Marie Eve (FRA)
3. MATIC, Barbara (CRO)
---
Judoka
---