Despite some of the great experience and results from the top eight competing in the 2022 European Judo Championships, the talent that lies out-with the seeding is too strong too ignore and could really shake things up in two weeks.
In 2022 Denis VIERU (MDA) seems unable to do wrong. In fact his ongoing golden success began in 2021 in the Abu Dhabi Grand Slam, followed by the Portuguese grand Prix and most recently the grand slam event in Antalya. The 26 year-old has always attracted attention, and not because of a slew of gold medals but his acrobatic talent, though it doesn't always means he finds his way to the podium. If his recent history is anything to go by we could assume a medal will be in his possession in Sofia, but first he will need to conquer the other top athletes in Europe.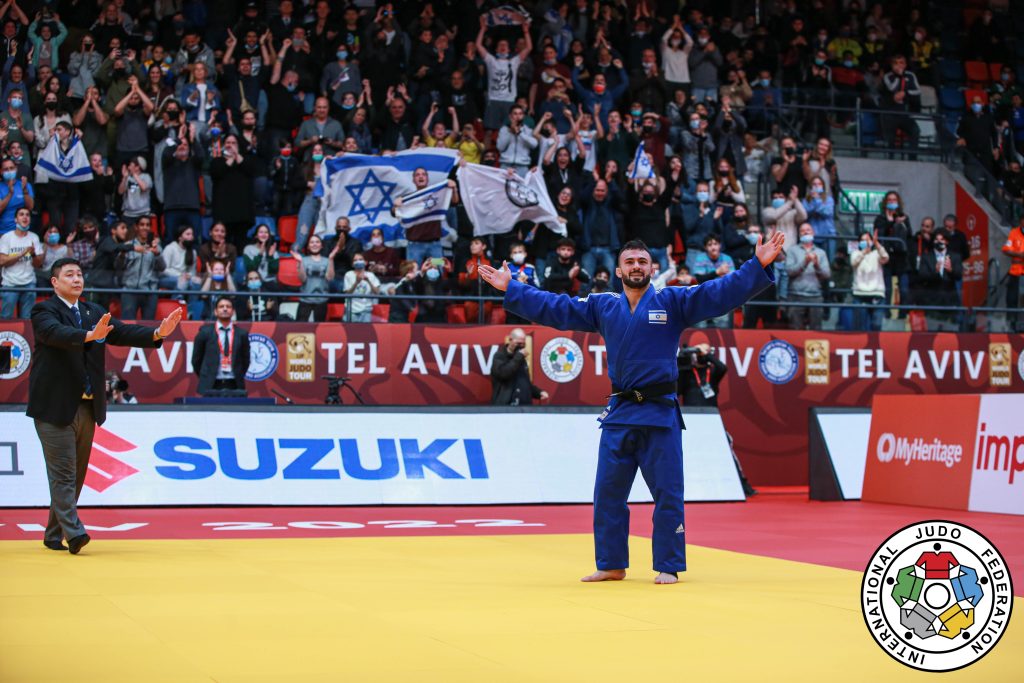 Within the top eight, he has team mate Radu IZVOREANU to consider, not to mention the double threat of Israel's Baruch SHMAILOV and Tel FLICKER. The former is seeded in the top ten of the WRL and needless to say was an extraordinary performer at home this year in the Tel Aviv Grand Slam, delighting the crowd with a gold.
Of course we cannot look past Olympic medallist, Vazha MARGVELASHVILI (GEO) who is always a medal hope and continues to be. He gave a stunning performance in Paris, losing out only to Mongolian, YONDONPERENLEI Baskhuu, who then went on to win the tournament.
Iadov BOGAN (UKR) has been on the circuit for a while now and the expectations for him may be high within team Ukraine, but he now has to deal with the threat of his own team mate who is #8 in the seeding; 18 year-old junior world and European bronze medallist, Yevhen HONCHARKO. The youngster delved in the IJF circuit on his first opportunity, stealing a bronze medal in the Baku Grand Slam, defeating AIDA Yuji (JPN) and Yakub SHAMILOV (RUS) to take his place alongside Vieru, Orjhan SAFAROV (AZE) and TANAKA Ryoma (JPN).
There are of course the outliers in this entry; recent IJF tour medallists include Freddy WAIZENEGGER (SUI) and Yashar NAJAFOV (AZE) who have every chance of seeking glory in Sofia, but who will win out in the end?
Judoka
Author: Thea Cowen
---