There is a matter of only a few days before the next stage of the IJF World Tour gets underway with the Tel Aviv Grand Slam. Lining up in search of qualification for the up-coming Olympic Games in Tokyo will be a number of athletes for whom qualification is made that bit more complex by the position of a teammate either slightly ahead or slightly behind them in the ranking list. Take for example the -78kg category where the top eight seeds come from four countries, two each from Russia, Germany, The Netherlands and France. All the athletes are in the directly qualified list. However, only one athlete per country per weight category can qualify. So, who are the athletes and who are likely to perform in Tel Aviv?
For Russia, Antonina SHMELEVA (RUS) 18, is one place behind Aleksandra BABINTSEVA (RUS) 17. For The Netherlands, Marhinde VERKERK (NED) 16, is five places behind Guusje STEENHUIS (NED) 11. With regard to Germany, Luise MALZAHN (GER) 10, is three places behind Anna Maria WAGNER (GER) 7. And when it comes to the French, Audrey TCHEUMEO (FRA) 9, is six places behind Fanny Estelle POSVITE (FRA) 3, who herself is two places behind Madeleine MALONGA (FRA) the world number 1.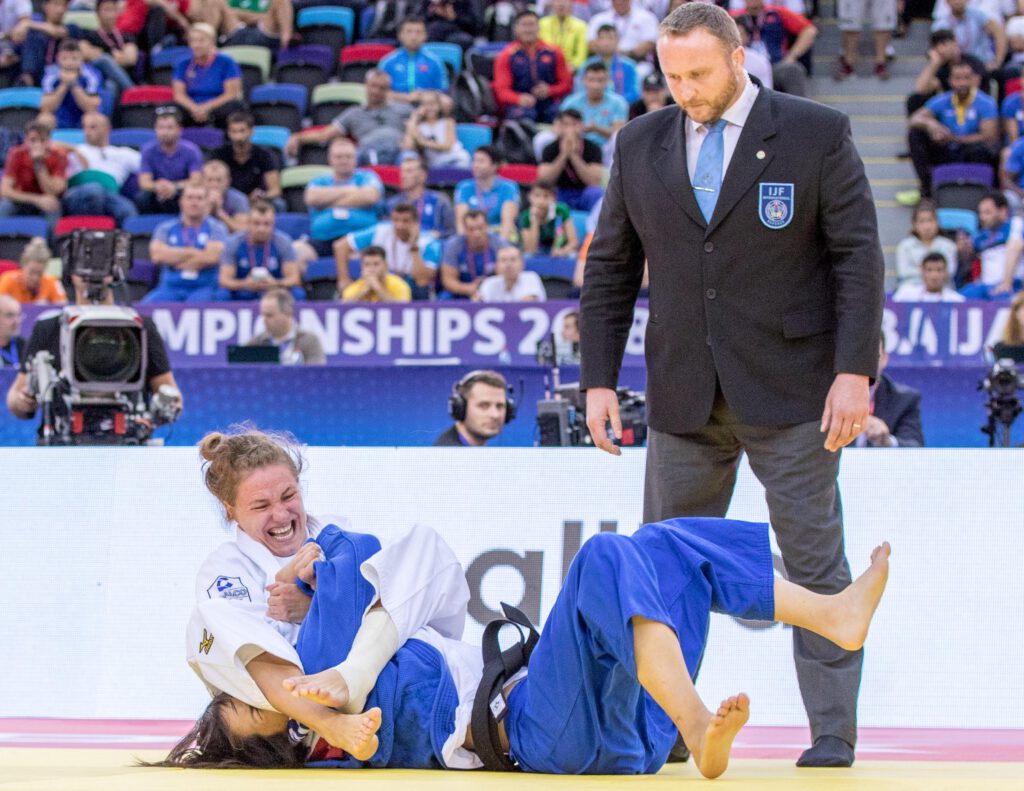 Tel Aviv promises if not to completely sort things out then to at least shake things up for this group. Neither Babintseva or Shmeleva has been able to find the podium with any regularity. Not since the days of Vera MOSKALYUK (RUS) has Russia produced an athlete of real note in this weight category. Moskalyuk was senior European champion once and twice a silver medallist from her six appearances, whilst Babintseva and Shmeleva have yet to produce a senior European medal with five attempts between them. Babintseva needs to quickly rediscover the form that saw her win a bronze medal at the world championships in 2018. Otherwise, a podium finish at this level from either of these athletes is going to be a tall order. For the record, Babintseva leads the head-to-head 2-0.
For The Netherlands, 2009 world champion Verkerk has the history but Steenhuis has recent form. Verkerk has two Grand Slam gold medals and last won a Grand Slam in Abu Dhabi in 2015 whilst Steenhuis has won six, her last being coincidently Abu Dhabi in 2018. For the record, Steenhuis leads the head-to-head 9-4.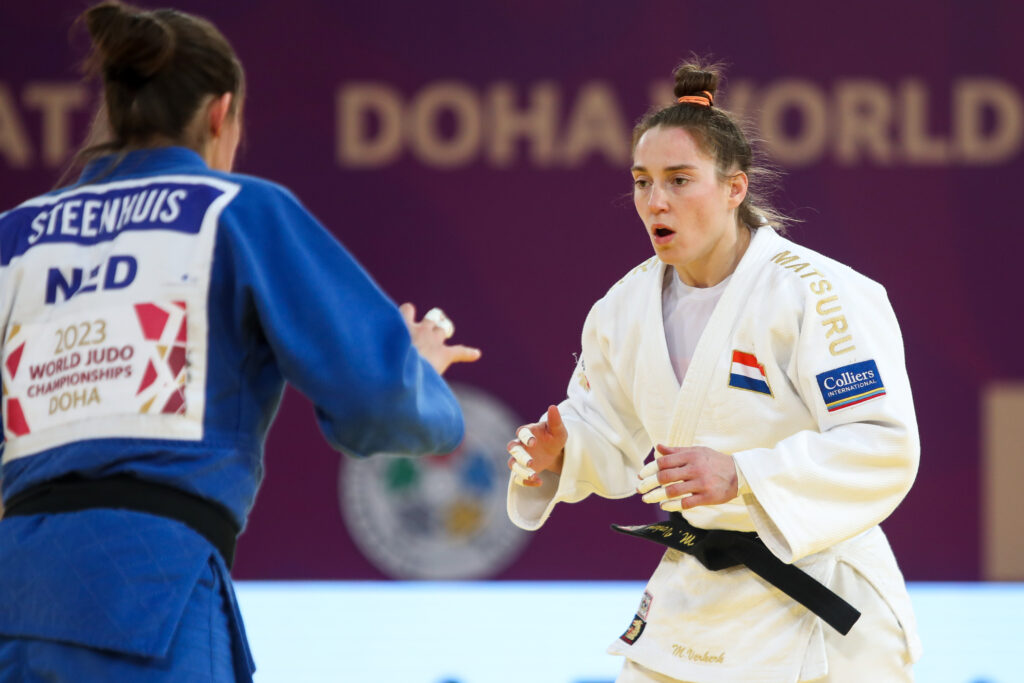 The tug-of-war that has been taking place between Wagner and Malzahn has been bubbling for several years. Just when it appeared that Malzahn was getting ahead Wagner came back to tie things up. Wagner had a terrific 2019 with seven podium finishes from 10 starts. Malzahn was even busier with 12 starts from which the 30-year old picked up six podium finishes. For the record, Wagner leads the head-to-head 4-1.
It may be somewhat of a moot point for the French pair battling it out in Tel Aviv. The current world champion Madeleine MALONGA (FRA) is one of the highest point scorers on the circuit (in any weight category) and, barring something unforeseen, seems set to stay ahead of her rivals. Yet both Posvite and 2011 world champion Tcheumeo are well placed to medal in Tel Aviv. Tcheumeo has the background having won six Grand Slam titles to date. But Posvite had a great 2019 with 5 podium finishes from six starts. One of these two is best placed to win the category. For the record, Posvite leads the head-to-head 2-1.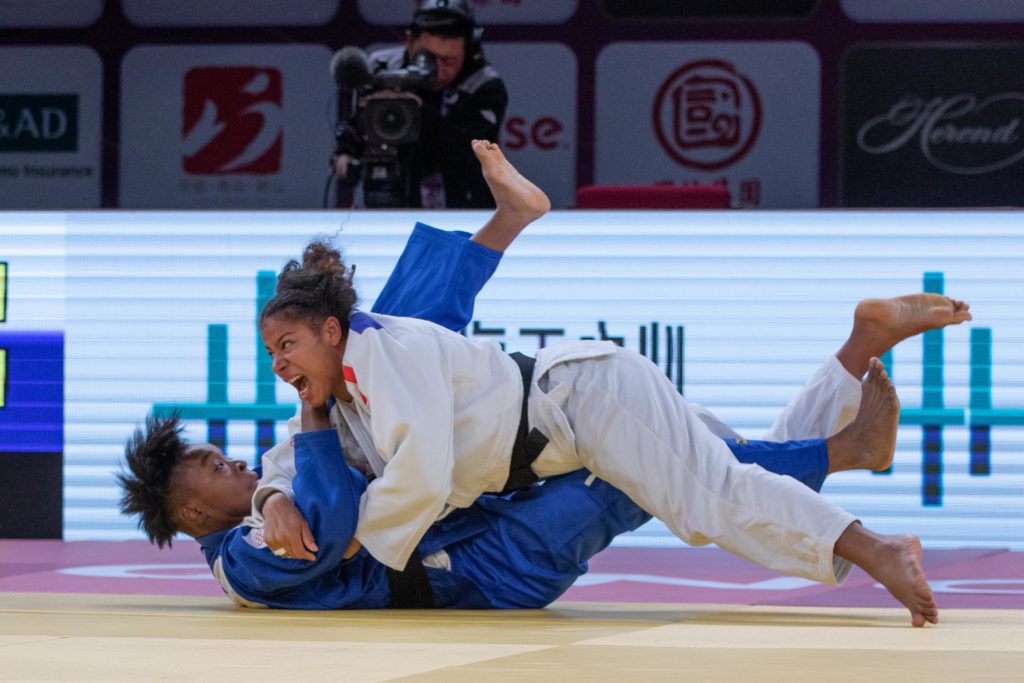 Judoka
Author: Sheldon Franco Rooks
---