Number one seed in the -90kg category Alexander KUKOLJ (SRB) lived up to his top billing by taking the gold medal on the third and final day of competition of the Tokyo Grand Slam. En route to his second grand slam gold medal Kukolj accounted for first Eduardo BETTONI (BRA) then KUGIMARU Taichi (JPN) both by ippon. Only NISHIYAMA Daiki (JPN) managed to go the distance with the 25- year old Serbian (Kukolj winning by a single yuko). In the final Kukolj overcame Axel CLERGET (FRA) by ippon repeating his win in Abu Dhabi of two months earlier.Asked about his decision to compete in Tokyo, Kukolj said,
"My initial thoughts were that I did not really want to take part in the competition. I was more concerned about coming to Tokyo in order to get more practices against Japanese opponents. I wanted to work on styles of fighters from Asia, in particular Japanese fighters after my loss to Baker MASHU (JPN) in Rio."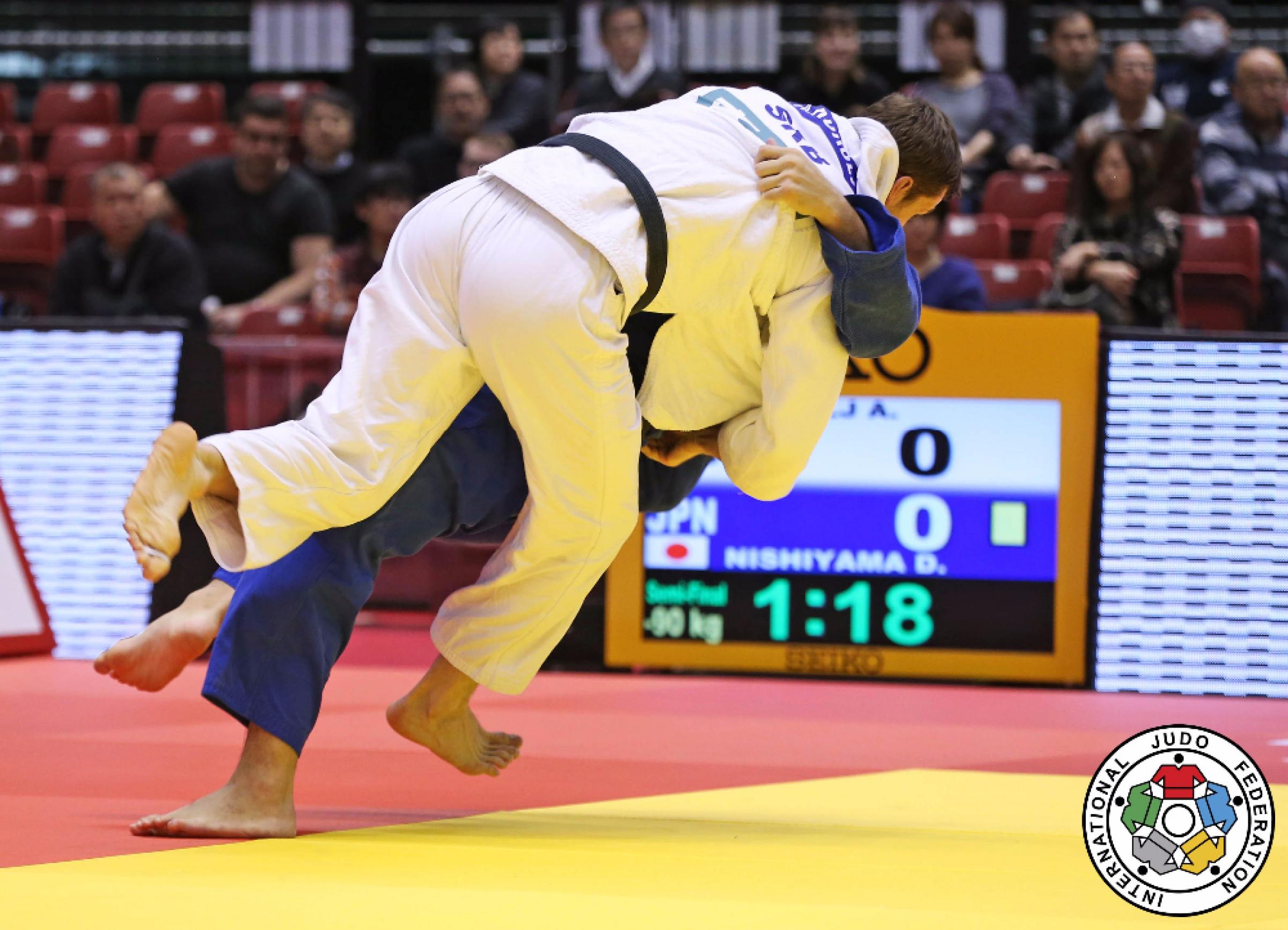 Kukolj had obviously given plenty of thought to his training and to the kind of preparation that he would need to make the coming year a successful one.
"I could only set aside 14 days for training on this trip and I thought that it would perhaps not be good enough", said Kukolj. "But I decided to come anyway. I had never beaten any Japanese in competition before," added Kukolj.
With the gold medal safely in his grasp Kukolj can turn his thoughts to the end of year team event in which he is involved with his club Rakovica. He will compete in Belgrade in two weeks before settling down for Christmas at home with his family and girlfriend. Thereafter he will begin training again in January with a possible return to competition in March at the grand slam in Baku.
Judo is not a major sport in Serbia and Kukolj expressed his gratitude to his national federation for their support stating,
"It is difficult for the federation because they don't have a lot of funds. But they support me always as best they can. If I am able to get good results then that will help to give us a strong position, not only for me but also for the other athletes and of course the future."
It is a credit to Kukolj that in celebrating such an important win and personal triumph, he still found room to thank those who had helped him and to think of how his success could help others.
---
---