Last year during the European Youth Olympic Festival in Banska Bystrica, Slovenia, Julie BEURSKENS of the Netherlands took her first major medal. Less than two months later, the young Dutch athlete became junior European champion.
Today, the 18 year-old was tested on the senior European tour in the Warsaw European Open, and she ascended to victory once again. The -57kg athlete saw out opponents from around the world and proved she was more than capable, not only to get in to the final block, but to hear her national anthem. What could have been a ballistic final between herself and podium regular Tihea TOPOLOVEC (CRO) was cut short due to a head diving infringement by the Croatian athlete.
I am very happy, I didn't expect to win today! I was just looking to get some experience. I was a bit surprised by how well they [contests] went. You always want to win with a score, but I really don't mind that this is how the final ended, I just wanted to win it.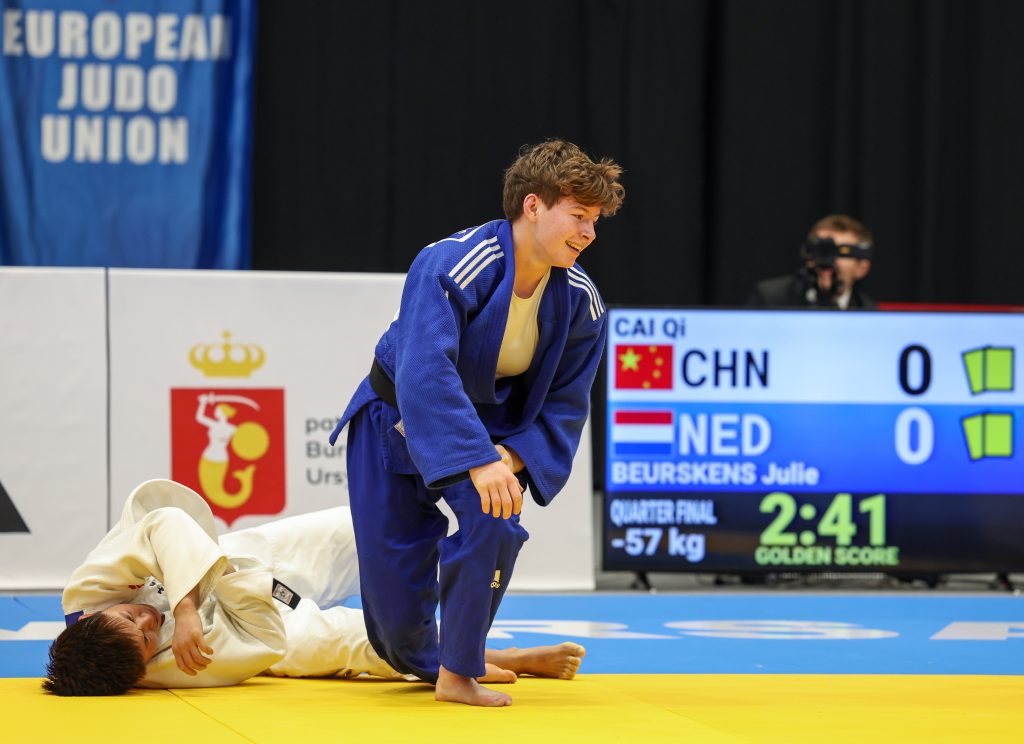 Coach today was former Netherlands athlete, Roy SCHIPPER,
I'm very proud, we wanted to stretch her to the senior level and didn't have a clue where she would be, what her level would be. She did really well and now on to the next. The goal of course it just to win every match and see how the senior level is, I think it was quite good quality today if you look at the world ranking for a European Open and she had them all so we will just wait to see next time. Senior level is much wider than juniors so you never know, the next tournament it could be the first round, we just have to aim to do the best we can.
We only have two more weeks to wait until we see her again on the European Tour in Rome.
Judoka
Author: Thea Cowen
---