After a very busy week for the senior World Judo Championships in Doha, Qatar, there is a reminder that the work never stops for these athletes and we look forward to three events in the European Judo Union calendar this weekend. First up is the East Sarajevo Senior European Cup, held in the Sportsko, poslovni centar Peki over the 20th and 21st of May. 
Typically, a senior continental cup event is a bridge for cadet and junior athletes as they look to progress to senior, the step before a continental open which starts to bring about qualification points in the Olympic cycle. Usually we would see some successful cadets and juniors in these events, but this time in East Sarajevo, the big names are from the senior circuit.
The top ranked is Tina RADIC (CRO), and though she didn't make it to the podium last week at the World Judo Championships in Doha, she certainly had one of the greatest ippon scores in the +78kg category.
For the home crowd, Andjela SAMARDZIC (BIH/-57kg) gave the Doha crowd an incredible performance, losing out to Hasret BOZKURT (TUR) who defeated two Olympic champions; Rafaela SILVA (BRA) and Nora GJAKOVA (KOS) on her way to the final block. Last year, Samardzic took gold in the Sarajevo Senior European Cup, and with her recent performances as an indicator, a second gold may not be too far away. Also in the -57kg, and only her second time in competition in this weight category is Nadezda PETROVIC (SRB) with many cup medals to her name throughout cadet and junior, but senior only the one gold so far, and hunting for another.
Hot on the junior circuit at -70kg was Marlene GALANDI (GER), now we see her back and in the -78kg class, taking bronze in the Perth Oceania Open. Also from Germany, but on the men's side, there is one big name which is grabbing focus. Karl-Richard FREY.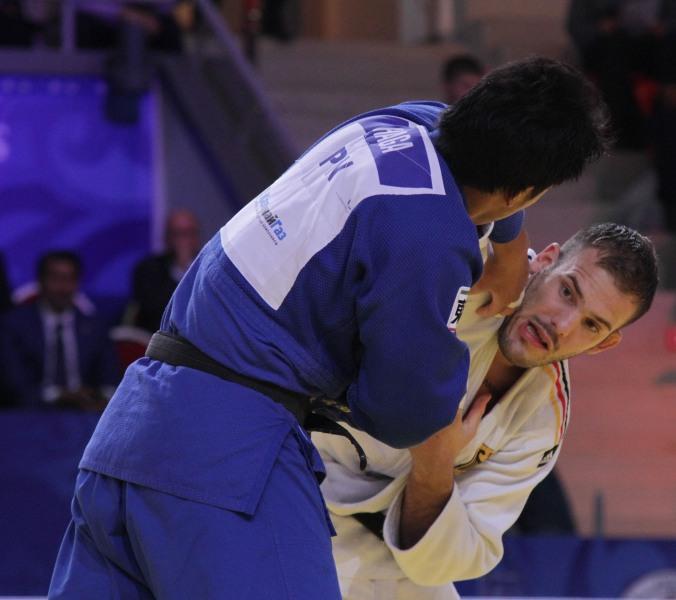 Frey has two senior world medals from 2014 and 2015 as well as IJF World Tour medals, but since 2019, he hasn't really been present for the podium. In the -100kg weight category he will be joined at the top by team mates, Falk PETERSILKA and Kilian KAPPELMEIER.
The draw will be held on Friday at 19:00 local time, follow JudoTV.com for the draw as well as live action over the weekend.
Author: Thea Cowen
---