Although, the big show was expected from Stefan MAJDOV, he just missed out on the podium spot in the -81kg category. Nevertheless, there was a nice shot for Serbia as Zarko ĆULUM defeated Daniel NATEA (ROU) during the final of the +100kg category, adding to the local medal tally. The 4th and final gold medal for Serbia was delivered Bosko BORENOVIC in the -90kg category, whom might have been just lucky, as the player of the day, World Silver medallist, Toth Krisztian decided to make his comeback in the -100kg category.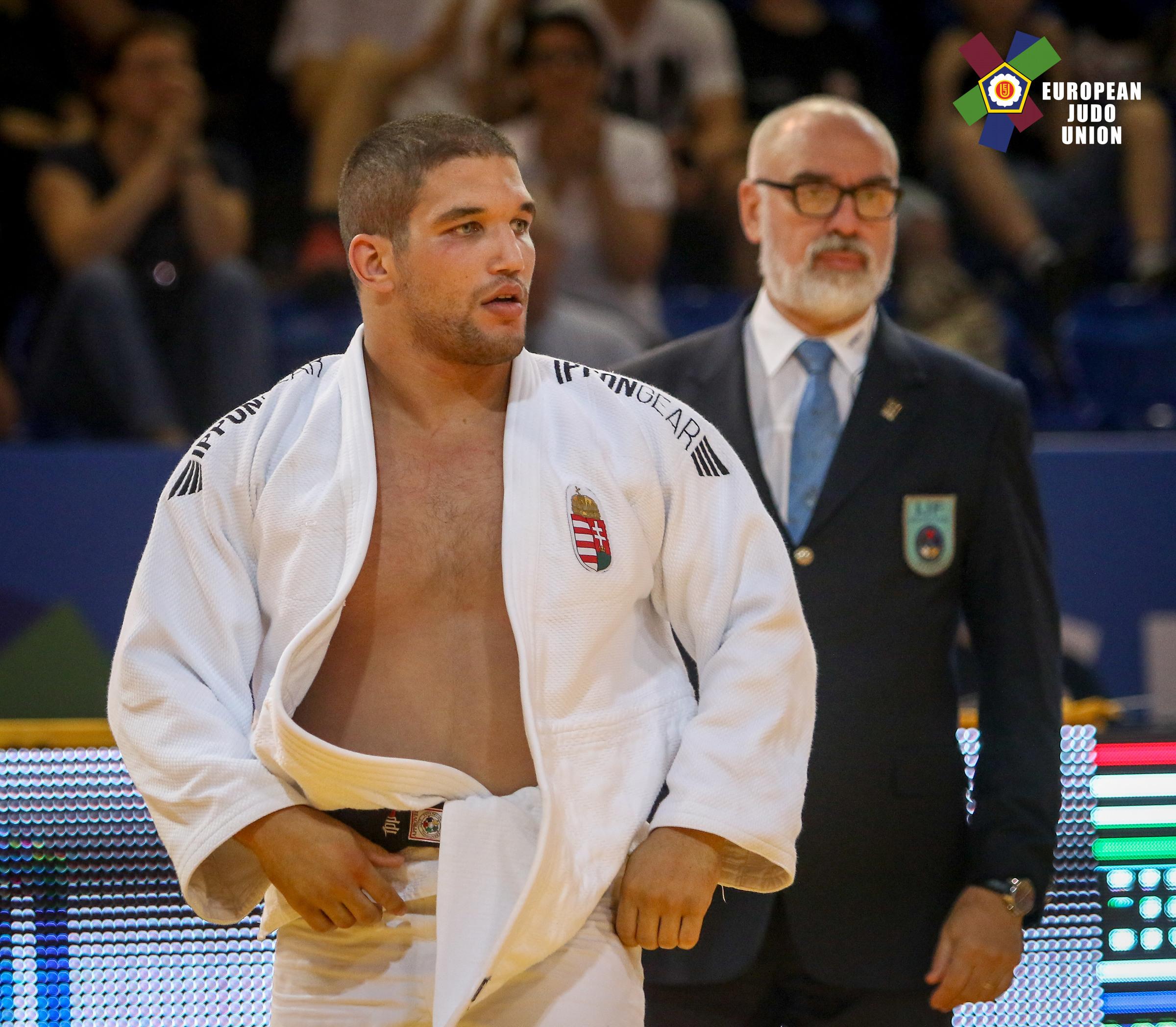 The Hungarian judo won gold in Belgrade at his respected weight class and made a respectable return after becoming a father. Although Toth competed a category above of his usual division, it was a good way to speed up his preparation without having to make weight. At the end, Toth was happy with the result;
"This was the idea for today. Due to the fact that I was only 96kg at the weigh-in, I knew I will need to do more to distract them and be fast because it differs a lot of energy and also their height is different. I needed to do much more to throw but I can be fast. This is the beginning of my preparation. So I will now go to the Grand Prix in Budapest and in Zagreb and will be aiming to make a good results. In combination with hard training, this should be enough for a good preparation ahead of the 2018 World Championships."
Diverting back to the Serbian team and to the final of the men heavyweight, Natea, who won the European Judo Open in Madrid last weekend was surprised by the fast moves of Ćulum, and allowed the Serbian judoka to close the weekend with the Serbian national anthem. With the total number of 14 medals, the host nation finished on top of the medal table.
In addition to the function, World Champion, Nemanja Majdov and his coach, who is also his father, Ljubiša Majdov were awarded for their successes at European Championships, where Nemanja won silver. The world class judoka came straight from a training camp in Japan but was present to witness his brother's performance.
Judoka
---