In Moscow, at the Irina Viner-Usmanova Gymnastics Palace, in the evening of December 9th, 2020, a solemn ceremony of awarding the laureates of the National Sports Prize was held. The winner in the Sports Solidarity – for Strengthening International Sports Relations – nomination was EJU President, Mr. Sergey Soloveychik. The award was presented to the laureate by the legendary hockey player Vladislav Tretyak.
The National Sports Award is one of the main sports awards in Russia. The Ministry of Sports of the Russian Federation, together with fans and experts, summed up the voting results for the eleventh time and named the best in eleven nominations. A landmark event in the history of the Ministry of Sports of the Russian Federation, the event combined pride in the achievements in the history of Russian sports, the fate of the heroes of Russian sports of the past, present and future. In past years, such famous persons as Evgenia Kanaeva, Elena Isinbaeva, Alexander Legkov, Maria Lasitskene, Eteri Tutberidze, Irina Viner-Usmanova became the winners of this Prize award.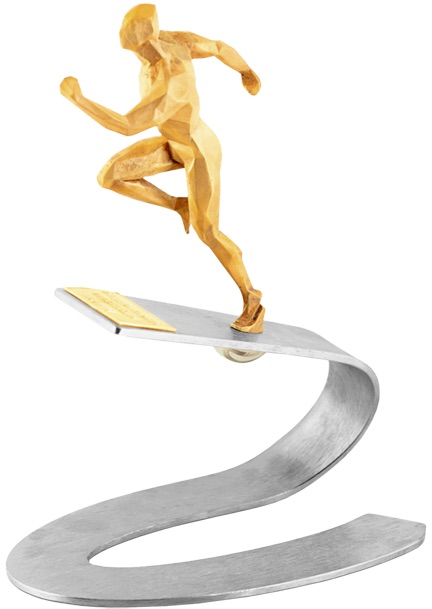 This year, athletes, coaches, sports organizations, media representatives, as well as regions of Russia and sports facilities, thanks to which sports are becoming increasingly popular in the country, were awarded the title of laureate and the prize.
The martial arts were represented by judo and the judo community was represented by Mr. Sergey Soloveychik for the active implementation of international projects, contribution to the improvement of the image of Russian judo in Europe and the holding of prestigious continental competitions in Russia, for securing the sympathy of fans and many years activity in strengthening international sports relations.
During his awardee speech Mr Soloveychik said:
The motto of EJU is "Judo – more than sport". Such a slogan can be applied to any kind of martial art, because any combat sport is education, friendship and mutual supportiveness. Therefore, this award is not only mine, but also for my like-minded people, my colleagues, my friends who supported me and judo at such a crucial moment. And, of course, this is a victory for judo!
Author: Sören Starke
---