Author: Eduardo Silva
Another edition of the Coimbra Junior European Cup is over, and as always, this weekend was filled with excellent and exciting contests!
On this second and last day of competition, the spotlight goes to the current Cadet European Champion, Tara BABULFATH (SWE). With several strong judokas in her category, the Swedish fighter had no easy task in the under 48kg category. After facing the Spanish Eva PEREZ SOLER, one of the top-seeded judokas, in the semifinals, Balbufath confirmed her good form by defeating the Italian Sofia MAZZOLA and claiming the gold medal.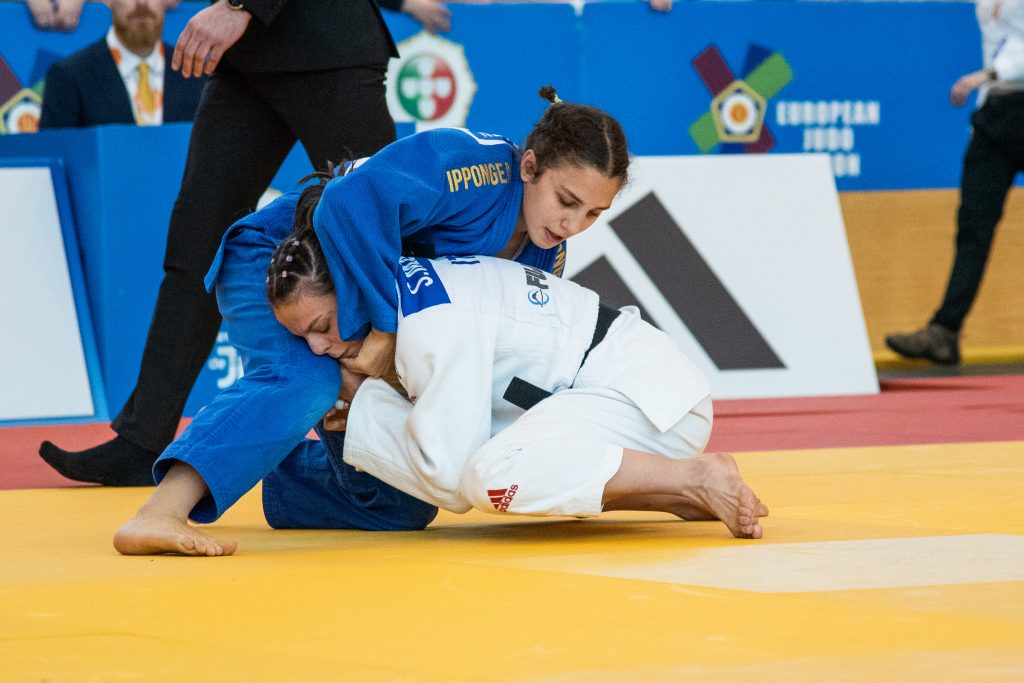 In the under 52kg category, the Spanish Ariane TORO SOLER was the big winner for the second year in a row. Already used to winning in Coimbra, Toro Soler defeated Alya DE CARVALHO (FRA) in the final and took another gold medal.
In the above weight category, the under 57kg, Giulia CARNA overcame the current Junior European Champion, Pihla SALOMEN from Finland. In an amazing performance, the Italian was able to take gold. Carna adds another medal to her 2023 results after finishing second in the Lignano Junior European Cup.
On the men's side, starting with under 81kg, the Austrian Bernd FASCHING took the gold medal after defeating the Italian top seed, Bright MADDALONI NOSA, in the semifinal, and then defeating Nurzhan BISSENOV from Kazakhstan in the final.
Looking at the under 90kg category, the Cadet World Championship bronze medallist, Oleksii BOLDYRIEV, took the first and only gold medal for Ukraine. Boldyriev had already collected gold in the Lignano Junior European Cup as well.
The heavyweight under 100kg category was won by Mathias ANGLIONIN (FRA), who defeated Francesco BASSO (ITA) in the final. The Portuguese, and home crowd favorite, Guilherme SILVA was also able to take the only bronze medal on the second day for Portugal.
Finally, in the plus 100kg category, Grzegorz TERESINSKI (POL) dominated the weight category by winning all his fights by the maximum score. It was great to see such talented young athletes from different countries coming together to compete at a high level and increase the visibility of judo.
Author: EJU Media
---