Day one in Sarajevo, Bosnia and Herzegovina delivered seven new U23 European champions, in the end from seven different nations.
The first final of the day was, as predicted, an exciting head to head between Türkiye and Azerbaijan, with their team mates delivering the atmosphere. Aliyeva came off the back of a gruelling semi final, on the tatami for over 12 minutes but that didn't stop her coming hard in the final.
The Junior European silver medallist Ersin was first to put her score on the board but Aliyeva levelled but also picked up two shidos. It looked as if the first gold could go to Azerbaijan but Ersin managed a counter to finally see her on top of the podium. 
I am so happy now, and so good, and tired [laughs] I really hope that my success goes on and just a big thank you to everyone. I really did my very best today and now I want to continue be a champion.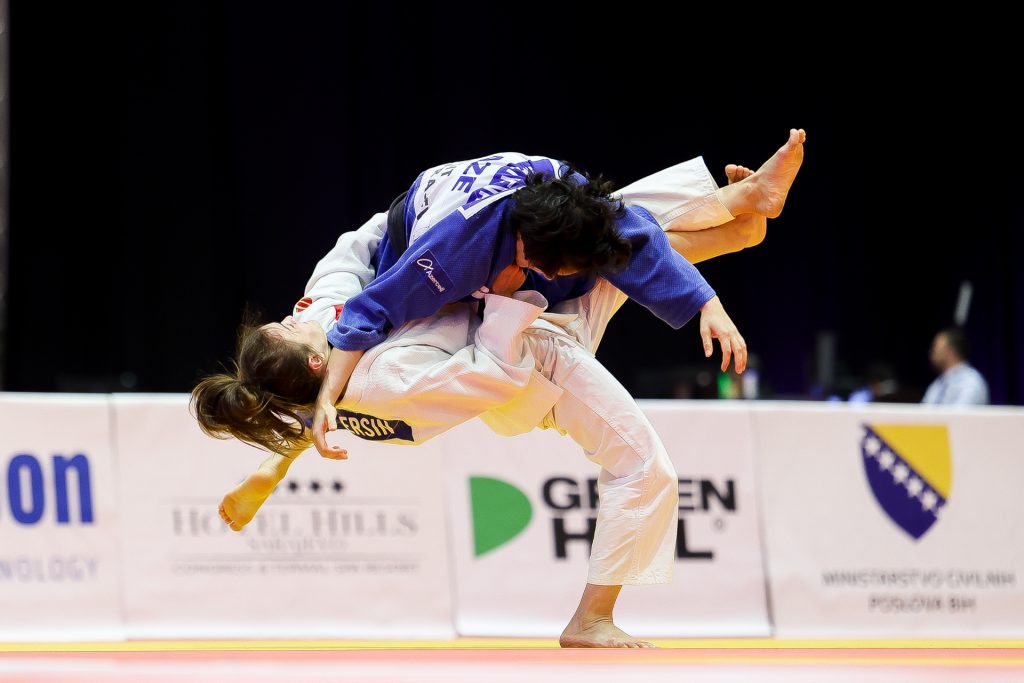 As imagined, it was a tough national face off between Ismayilov and Talibov, but after just one minute, Ismayilov was disqualified for an infringement, an unfortunate end for the pair after a day full of explosive techniques. Though now their country can celebrate a gold and two silver medals already. 
This is my first European title and I'm very happy to be leaving with it. I have been without a result for a long time before this year, of course there was the pandemic but before this I wasn't getting the results I needed at home to come to an international.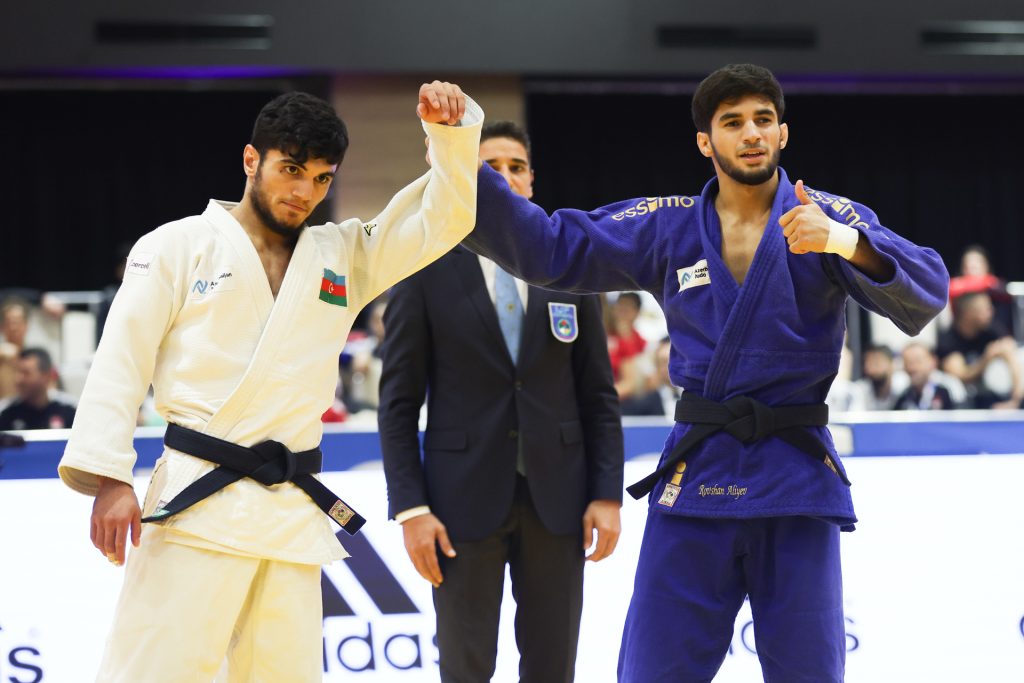 I was really hoping for an interesting fight with my team mate, we both were very strong today but in the end it was hansoku make, I am pleased I have the gold but a little disappointed that it came in this way when it could have been a really great fight.
-52kg: Ariane TORO SOLER (ESP) v GYERTYAS Roza (HUN)
What started as a slow burner, soon began to pick up speed as Toro put a waza ari on the board with a drop seoi nage. The Spanish had to leave the tatami for medical attention and by the time she returned, Gyertyas had less than a minute to recover. In an incredible turn of events, the Hungarian managed to counter her opponents seoi nage attempt to score ippon and take the -52kg U23 European title. 
It is absolutely unbelievable that I am the U23 European champion, it was only this year I took my first medal so I really can't believe it.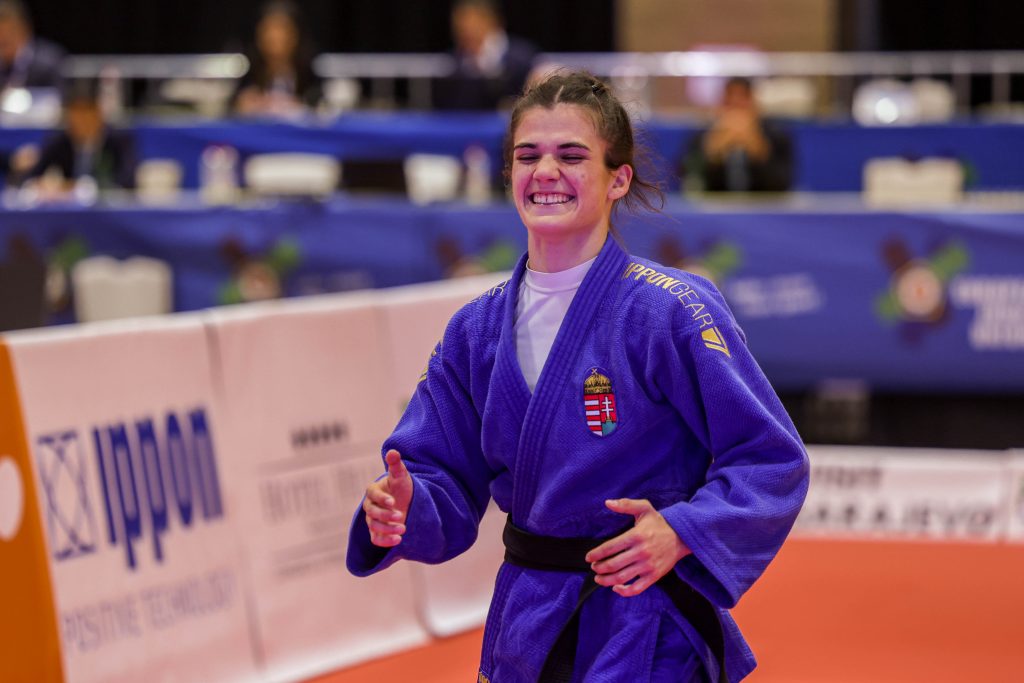 I thought I felt prepared but they I saw my opponents and then I thought 'oh my god, so many and so strong' and I really felt that I might be weaker. I just took my matches one by one, concentrating completely moving on to the next and when I finally took my place in the final I couldn't believe I'd done it. In the final I was down the score but I just changed my tactics a little and I was being told that I could do it. 
Gyertyas jokingly pointed out that Reka (PUPP) doesn't have this title, but does have two silver medals in the U23 category, and so she wanted to take it back home. As she pointed out, her first medal came this year at 20 years old and claims that the main change in her preparation and competition day is her mentality, her ability to really focus on what she needs to do, and it is certainly paying off.
Gobert is constantly impressing with his abilities, the junior European title and junior world bronze medal cement that he is a talented judoka and he once again demonstrated this in the final of the U23 Europeans. Kata guruma is a strong technique associated with another French athlete, Amandine BUCHARD, which has earned her plenty medals as well and it just so happened that this technique put the first score on the board for Gobert. Waizenegger didn't make it easy for the Frenchman but was unable to land a score against him either which meant he had to settle for the silver medal today.
It was a great day for Team France in this category, as one of the bronze medals also went to Orlando CAZORLA.
This win feels very good and it feels good to be back on top of the podium. It was a really hard day for me, the fights were not easy but I am glad I have the gold medal. My junior gold felt different, that was my very first but this one is important for me, it is showing what I can do.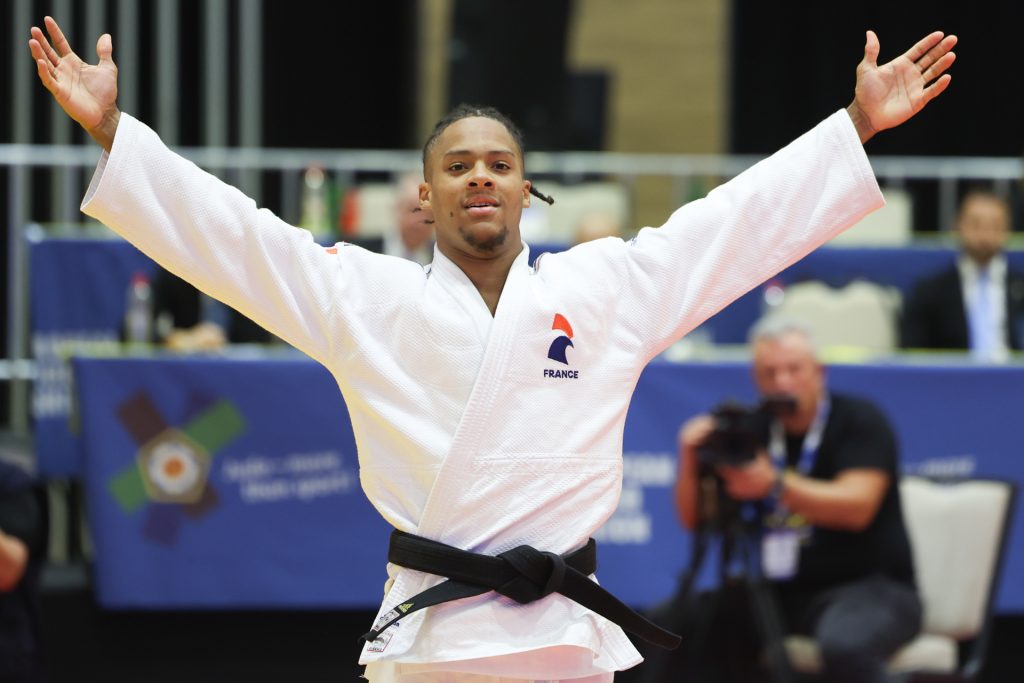 All of my preparation was excellent, with the staff, every moment is used and everything felt perfect, it couldn't have gone any better. I am very happy to be on the podium with my friend Orlando, it makes me happy that the French men are doing so well and I hope that my friend Joan GABA takes the gold too!
It was clear in the semi finals, before Perisic and Bozkurt even met, that this final would be battle. Both athletes have been on their A game together and have had aggression to match, which they carried with them in to this last contest.
Both picked up two shidos within normal time but the gruelling head to head slid in to golden score and it took 51 seconds for the Abu Dhabi Grand Slam bronze medallist to throw her opponent for ippon with seoi nage. She kept her cool while she looked to the referee for the confirmation that she had in fact scored, and was ecstatic knowing she would be taking home the U23 title to go along with her junior gold in 2020.
I feel amazing to be honest, it was a long day and I really wanted the gold medal so when I saw the opportunity I took it. I just felt like I couldn't lose this one. It has actually been a long three and a half weeks since the world championships, then in Abu Dhabi and now I'm here but I was pushing myself o keep the momentum, I told myself just one more. I have just found out today that we have a team for Champions League but I will absolutely rest a few days after this.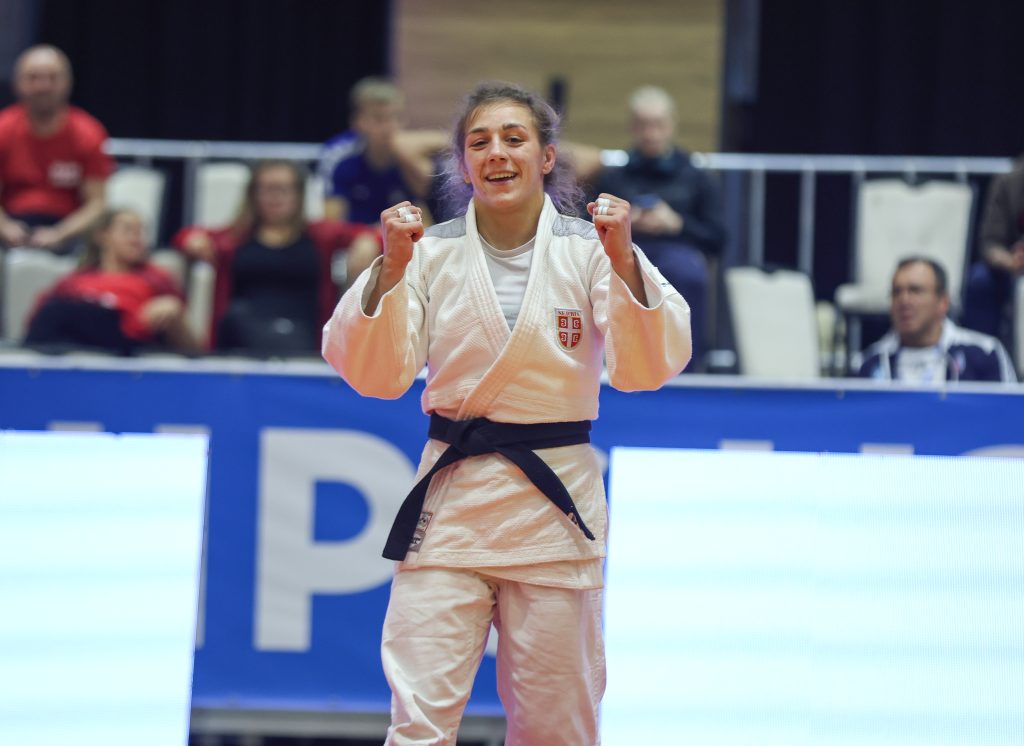 The -73kg final was greatly anticipated, two opponents with different styles, wondering which would win out today. Although Gaba appeared the most active, it was perhaps his eagerness to succeed that allowed him to slip. Literally. First he picked up two shidos, while his cool and collected opponent, Hristov bided his time. The U23 title winning ippon was smooth, again like in his semi final, the Bulgarian senior European bronze medallist made it look effortless, his ko uchi was all about feeling and perfect timing.
I feel very good with my gold medal, I was well prepared for today. In my last two competitions I lost in the early rounds, today I told myself I need to do better and I think I did. In my semi final, because in my last competition I lost with three shidos, and this time I see two, I just knew I couldn't lose like this and it just happened this way, a totally natural reaction. The score was contested but I was just preparing to fight more because if I thought it was ippon it would be much harder for me to get back in the fight, but I told myself to focus.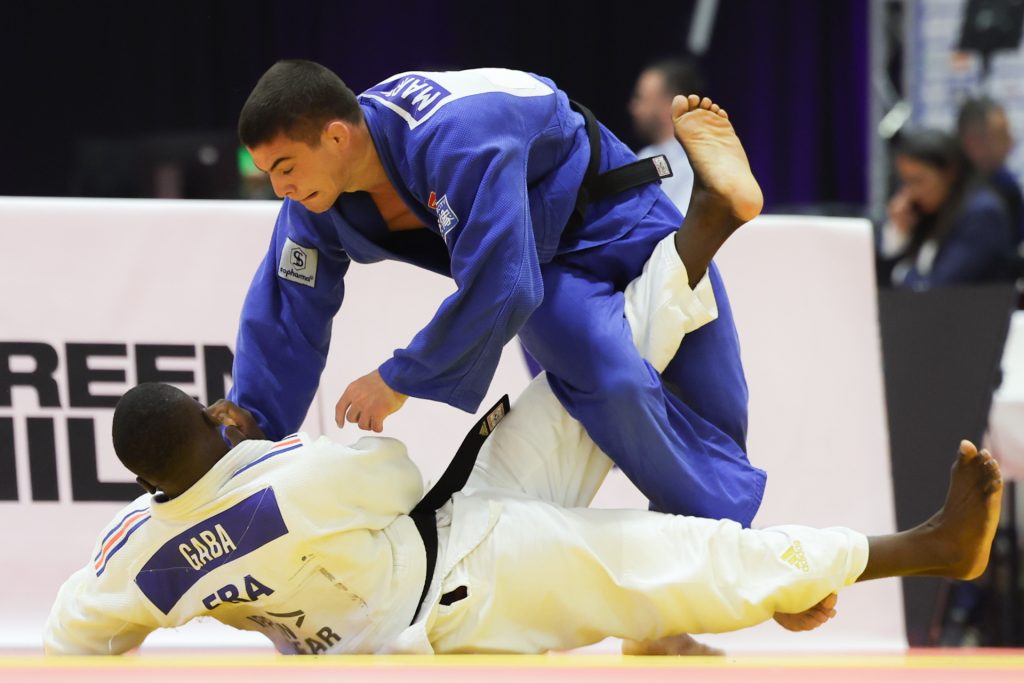 I always fight like this, for some people they think I look lazy but this is my style, I'm calm and I wait for my moment. I fought with him [Gaba] once this year and I knew this time I should win, we fight each other a lot on camps and really hard. 
Incredibly, and despite putting the first waza ari on the board in the -63kg final, Winzig will go home with her second U23 European silver as Fazliu stole the show in the ultimate final to take the gold medal. She first managed to even the score then the senior European silver medallist confidently secured the win. 
I'm really happy, this is the first time I took the U23 title, I have trained really hard for this medal and competition and I hope it won't be the last title I take and I hope to continue in this shape. 
I was confident that I could take the gold medal today, but in the senior European championships it wasn't so calm, I was stressed, I was emotional and it was the first senior final for me. It was definitely different for me! In the final today, I was scared! I thought the referee gave ippon not waza ari so I was really happy this wasn't the case. When I threw her and realised I won, I totally relaxed, it was the best feeling.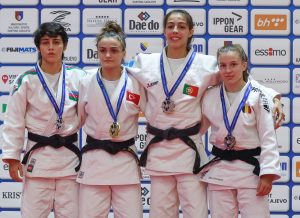 -48kg Medallists 🥇ERSIN Sila 🇹🇷 🥈ALIYEVA Konul 🇦🇿 🥉BRITO Raquel 🇵🇹 🥉VERSTRAETEN Jente 🇧🇪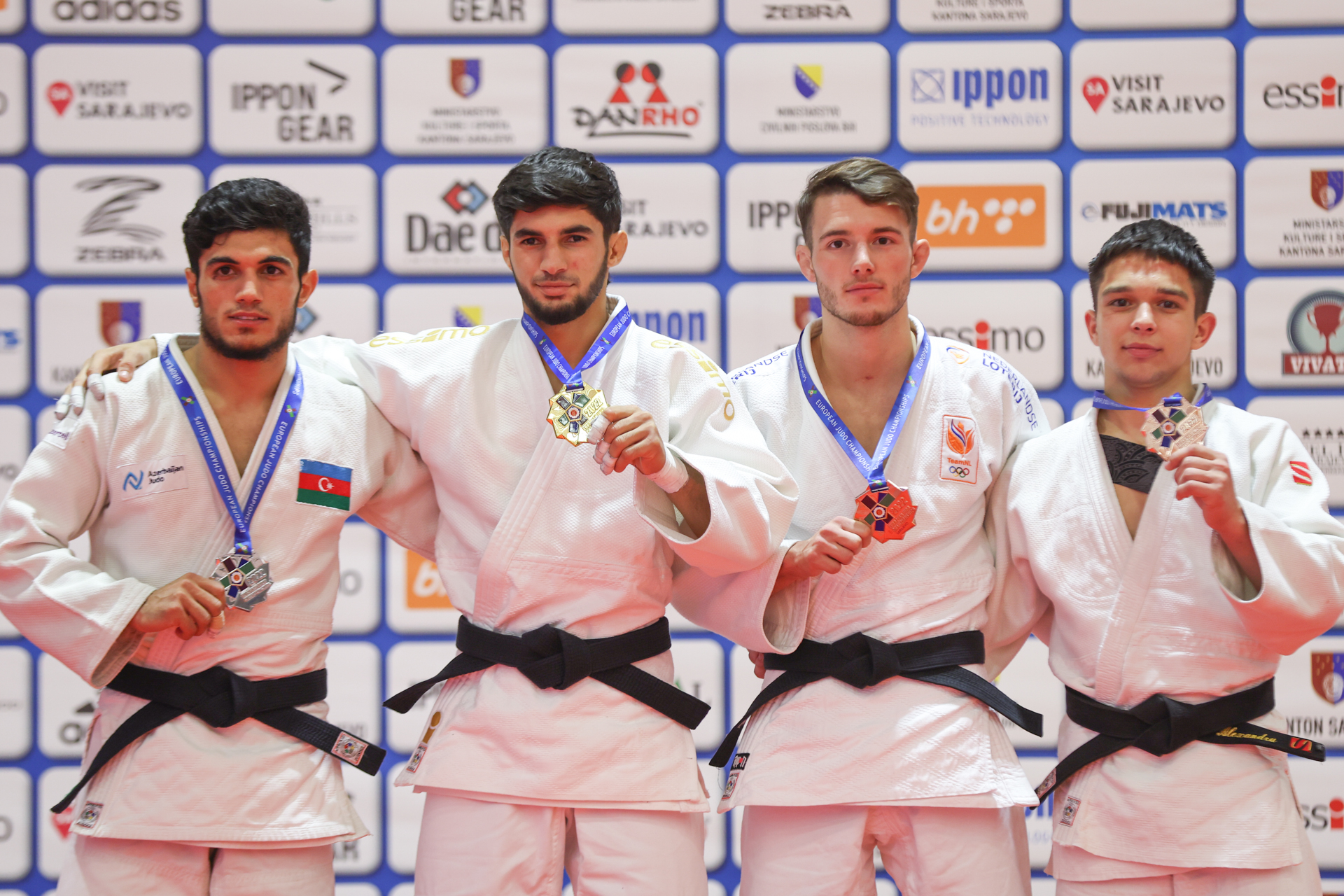 -60kg Medallists 🥇TALIBOV Nazir 🇦🇿 🥈ISMAYILOV Kanan 🇦🇿 🥉JARING Emiel 🇳🇱 🥉MATEI Alexandru 🇷🇴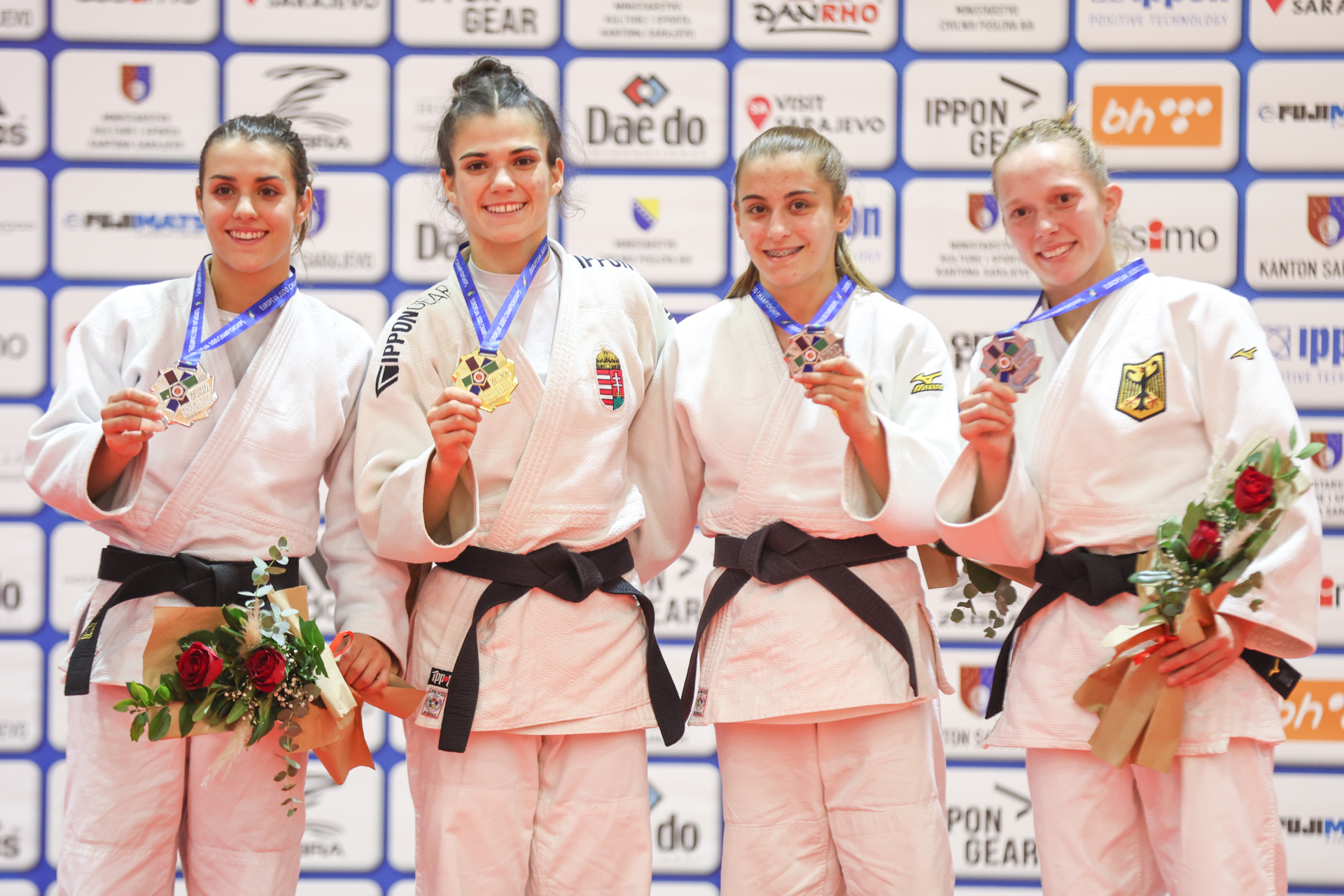 -52kg Medallists 🥇GYERTYAS Roza 🇭🇺 🥈TORO SOLER Ariane 🇪🇸 🥉NISAVIC Nikolina 🇷🇸 🥉WURFEL Annika 🇩🇪
-66kg Medallists 🥇GOBERT Maxime 🇫🇷 🥈WAIZENEGGER Freddy 🇨🇭 🥉CAZORLA Orlando 🇫🇷 🥉DE ANGELIS Anthony 🇱🇻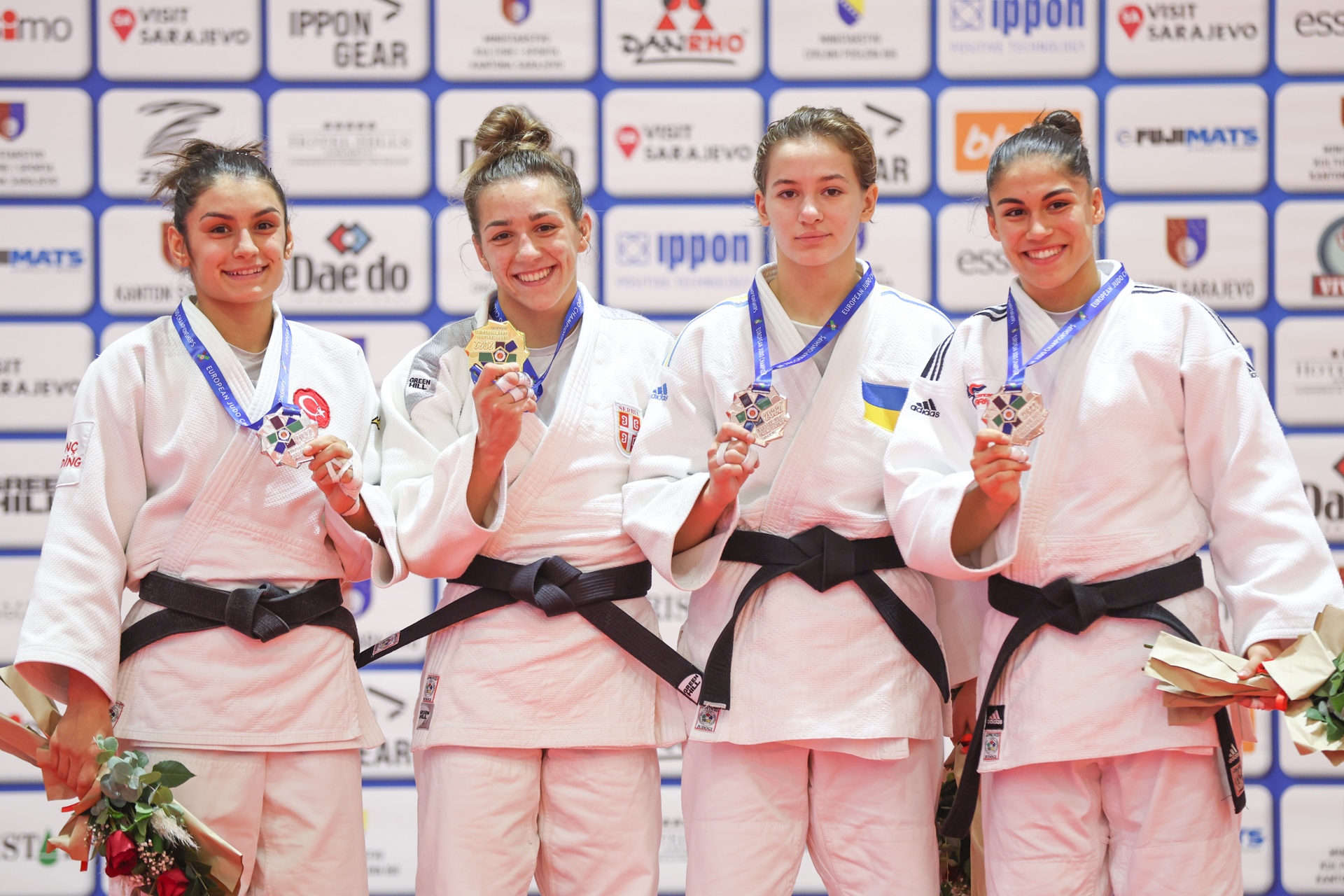 -57kg Medallists 🥇PERISIC Marica 🇷🇸 🥈BOZKURT Hasret 🇹🇷 🥉CHYZHEVSKA Anastasiia 🇺🇦 🥉CAPANNI DIAS Thauany David 🇮🇹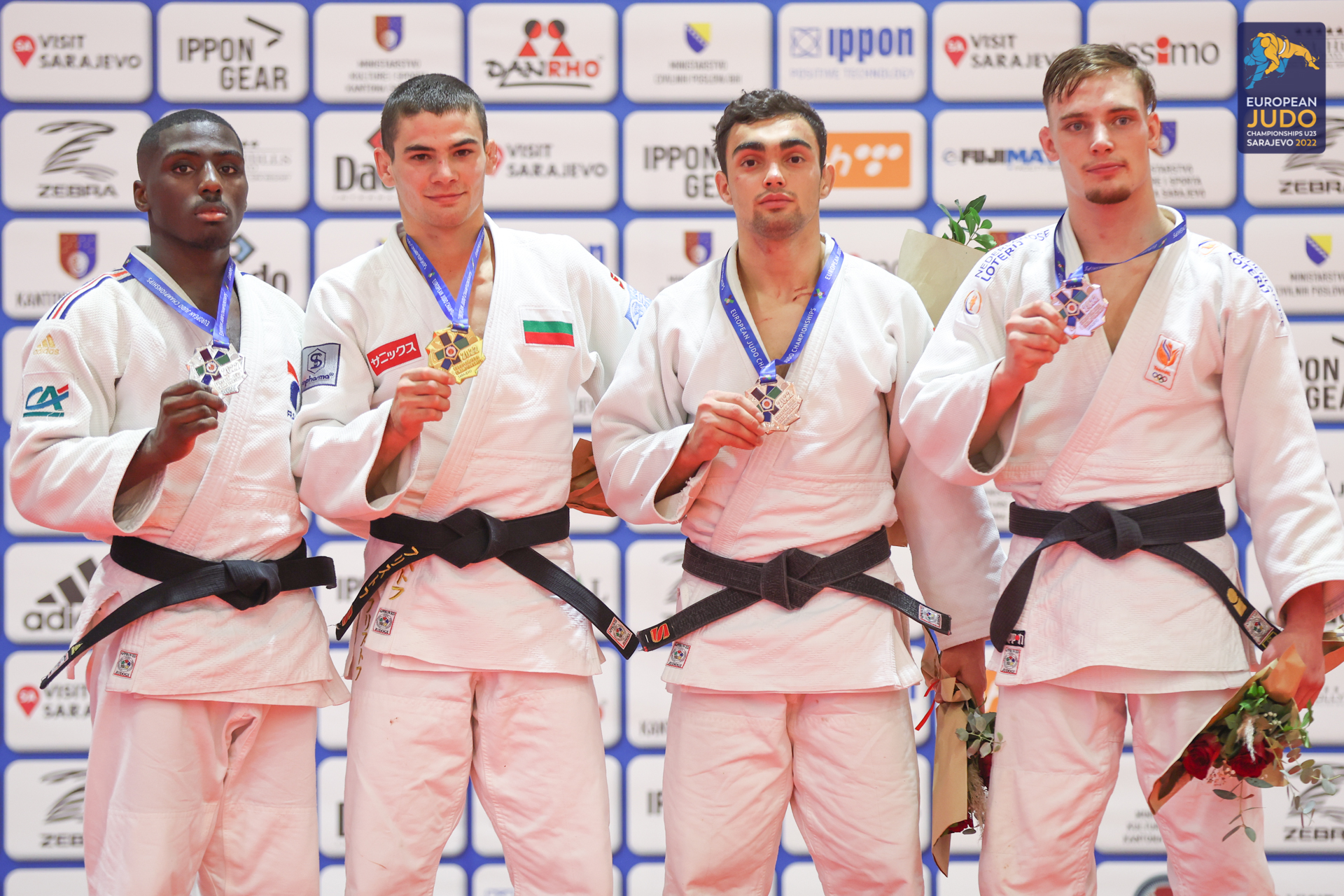 -73kg Medallists 🥇HRISTOV Mark 🇧🇬 🥈GABA Joan-Benjamin 🇫🇷 🥉OSMANOV Adil 🇲🇩 🥉HEG Koen 🇳🇱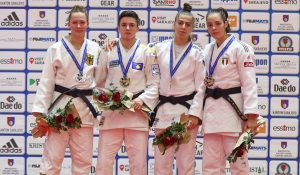 -63kg Medallists 🥇FAZLIU Laura 🇽🇰 🥈WINZIG Annabelle 🇩🇪 🥉VARGA Brigitta 🇭🇺 🥉PALUMBO Antonietta🇮🇹
Judoka
Author: Thea Cowen
---