There can be few who will doubt that Nikoloz SHERAZADISHVILI (ESP) is a genuine threat in world judo after the 21-year old Spaniard won his first ever IJF Grand Slam gold medal on the third and final day of competition at the Abu Dhabi Grand Slam. It was his first ever win too over Beka GVINIASHVILI (GEO) to whom the Spaniard had lost in their two previous meetings (the last of which was here in Abu Dhabi in the final of the junior world championships two years ago). It is unlikely however, that Sherazadishvili was thinking about revenge, perhaps he was, who knows? But, whatever his thoughts earlier, he is most probably focusing now on the fact that he has jumped from 12 to number four on the IJF World Ranking List and is in a prime position to be one of the favourites at the forthcoming IJF Masters to be staged in St. Petersburg in December.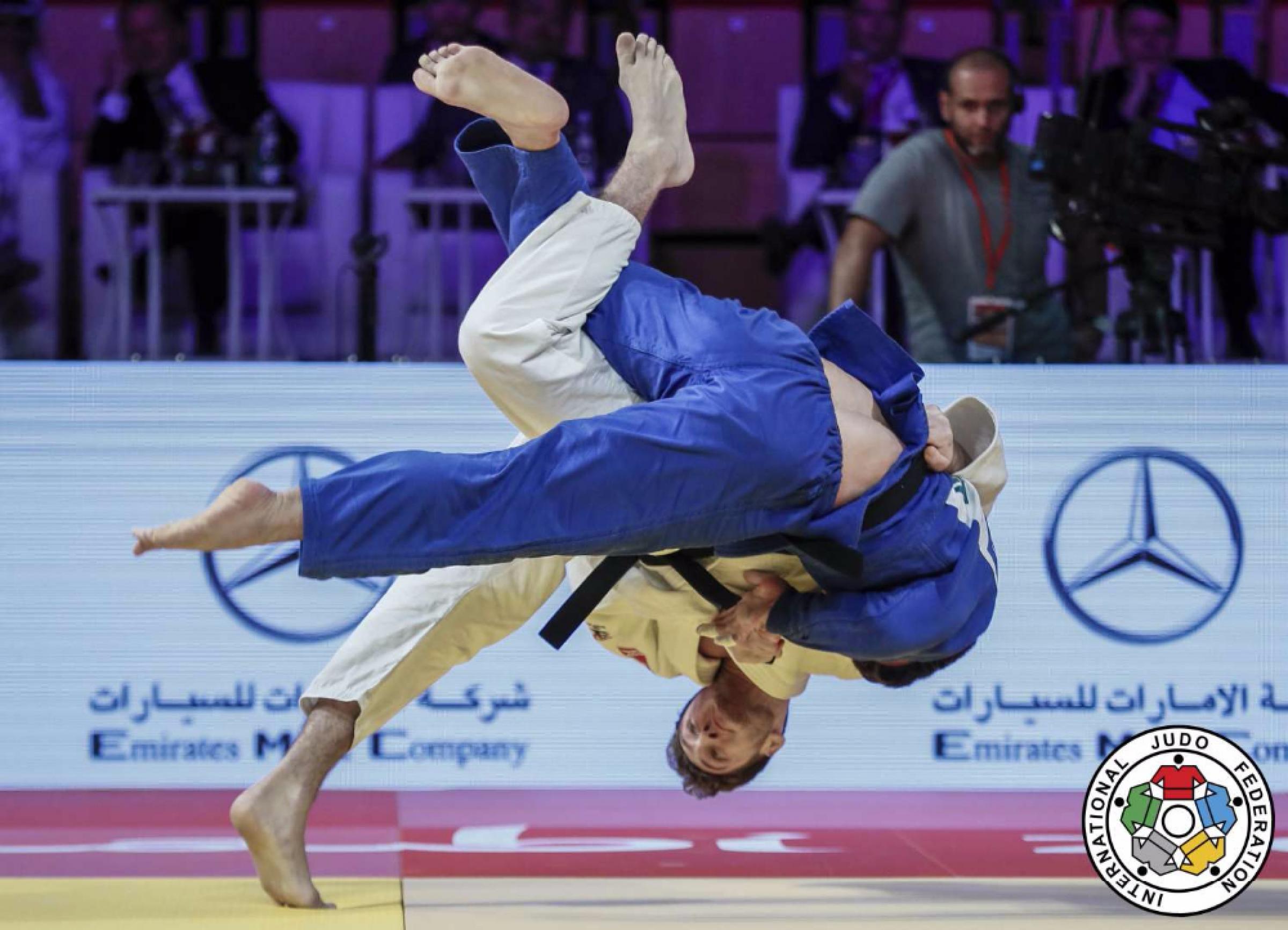 First to fall to the Spaniard was Dario KURBJWEIT GARCIA (GER), the German finding himself after a little over a minute trapped in one corner and unable to avoid a crunching uchi mata for ippon. In the quarter final Sherazadishvili faced Mammadali MEHDIYEV (AZE) to whom the Spaniard had lost at the world championships only two months ago. Here however, Sherazadishvili managed to come up with waza ari, the only score of the contest (a te waza counter to Mehdiyev's failed ashi waza), to take his place in the semi final. Zachary BURT (CAN) took Sherazadishvili the distance, but not before the Spaniard had come up with a low right sided tsuri komi goshi for waza ari which turned out to be the only score of the match.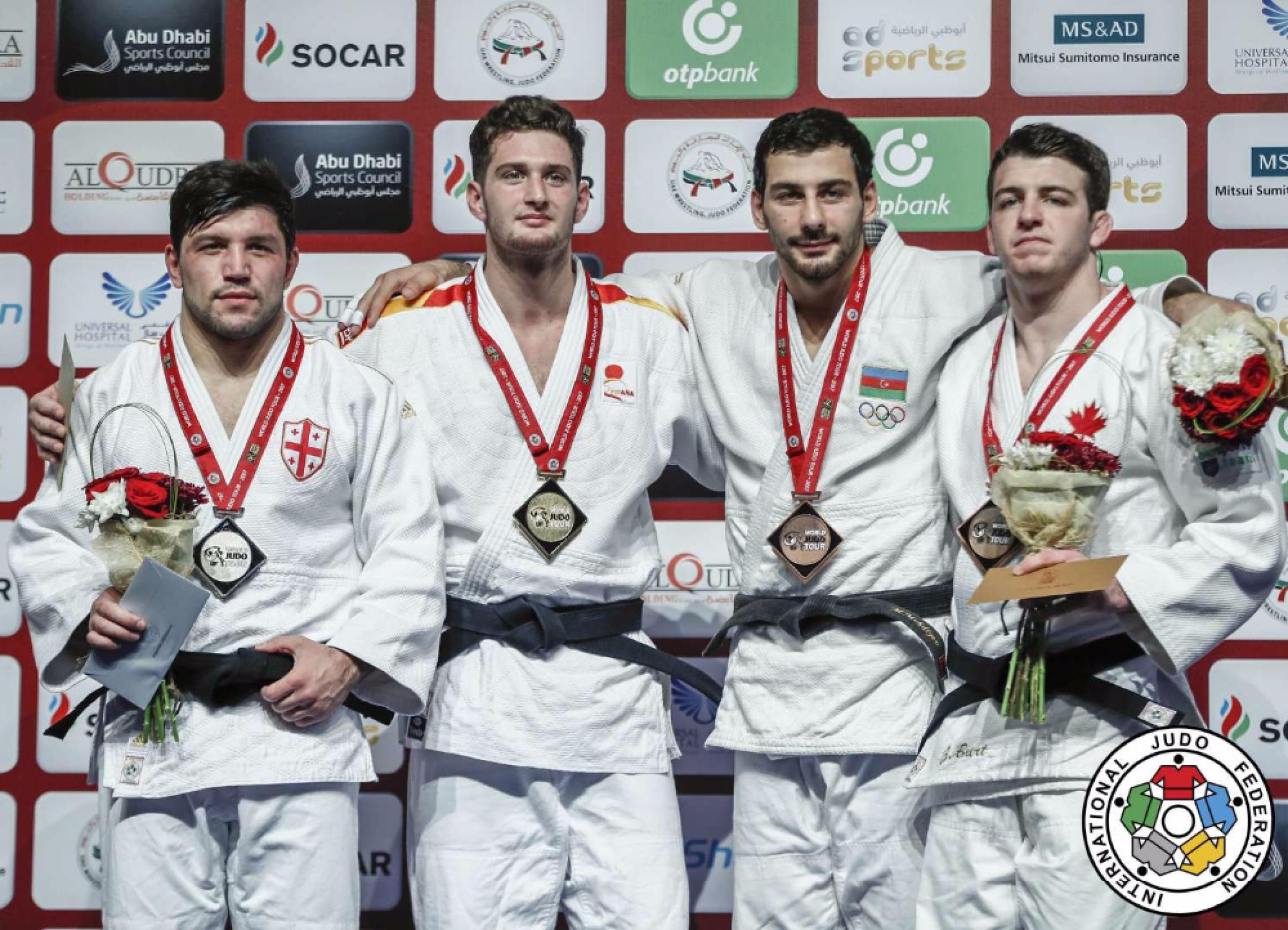 Podium -90 kg 1. SHERAZADISHVILI, Nikoloz (ESP) 2. GVINIASHVILI, Beka (GEO) 3. MEHDIYEV, Mammadali (AZE) 3. BURT, Zachary (CAN)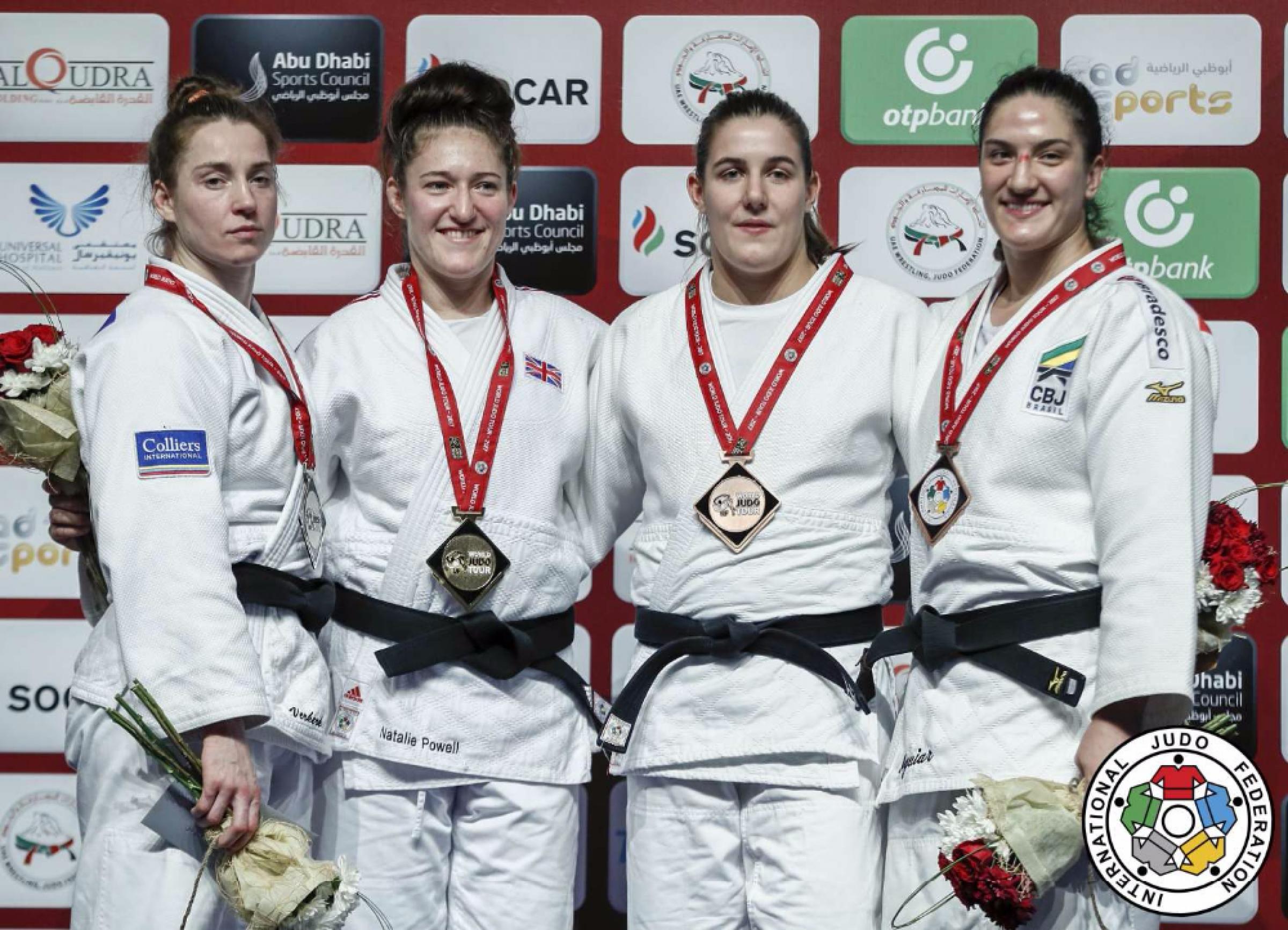 Podium -78 kg 1. POWELL, Natalie (GBR) 2. VERKERK, Marhinde (NED) 3. STEENHUIS, Guusje (NED) 3. AGUIAR, Mayra (BRA)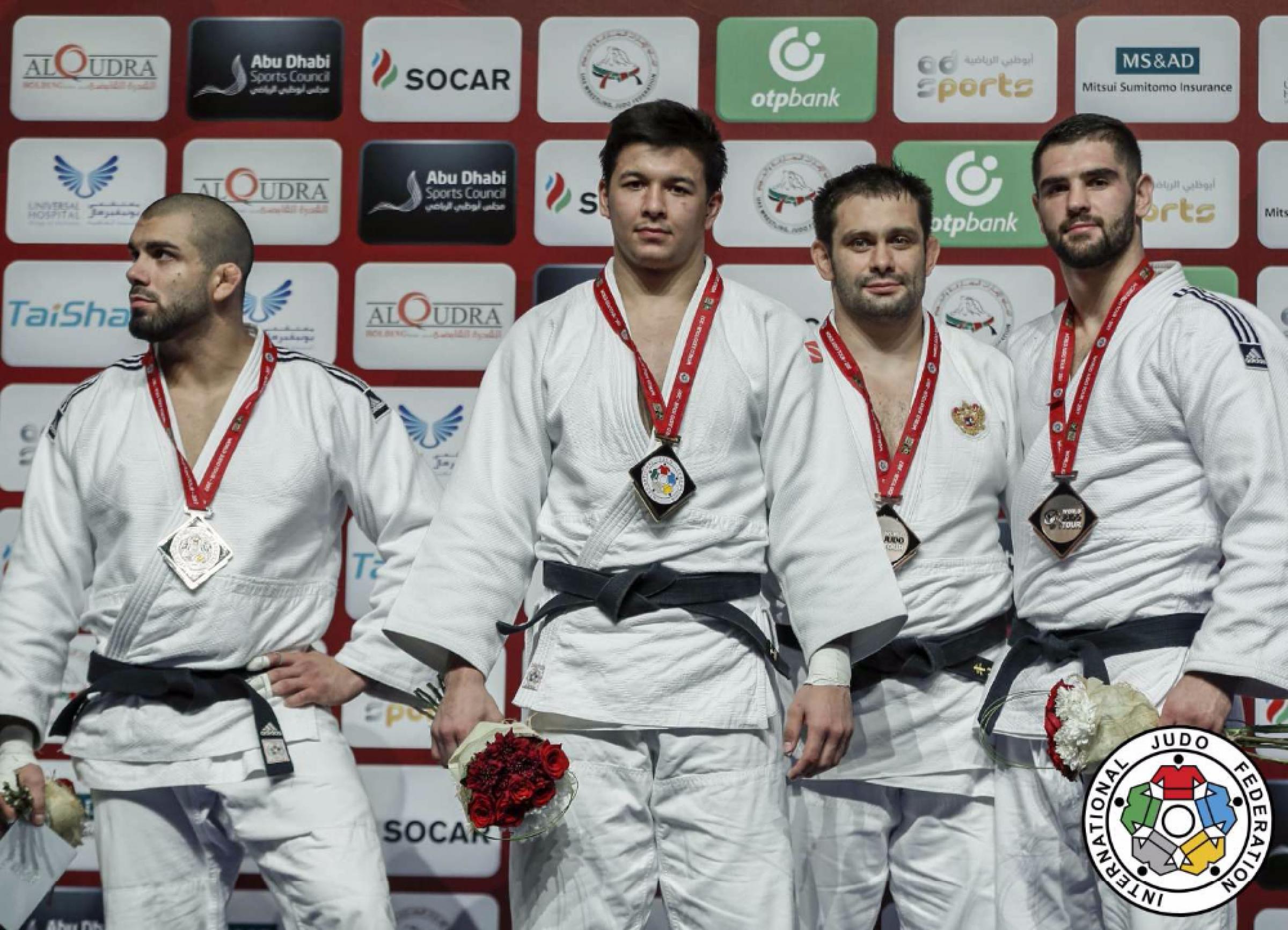 Podium -100 kg 1. BILALOV, Niiaz (RUS) 2. NIKIFOROV, Toma (BEL) 3. DENISOV, Kirill (RUS) 3. PALTCHIK, Peter (IJF)
Podium +78 kg 1. SAVELKOULS, Tessie (NED) 2. KINDZERSKA, Iryna (AZE) 3. ALTHEMAN, Maria Suelen (BRA) 3. SOUZA, Beatriz (BRA)
In the final it was the turn of the fearless Beka Gviniashvili to go over for waza ari after two minutes to the Spaniard's uchi mata. Pressing forward relentlessly Gviniashvili was, perhaps, slightly overambitious (certainly not in the best position) when he attempted to execute an ura nage that Sherazadishvili countered for ippon to end the contest and take the gold medal.
Judoka
---