Current world champion at -90kg Nikoloz SHERAZADISHVILI (ESP) looked in fine form on the third and final day of the Budapest Grand Prix as he collected his second career grand prix gold medal. It was a day that saw the 23-year old Spaniard accumulate two ippons and six waza ari to end each of his five contests within the distance.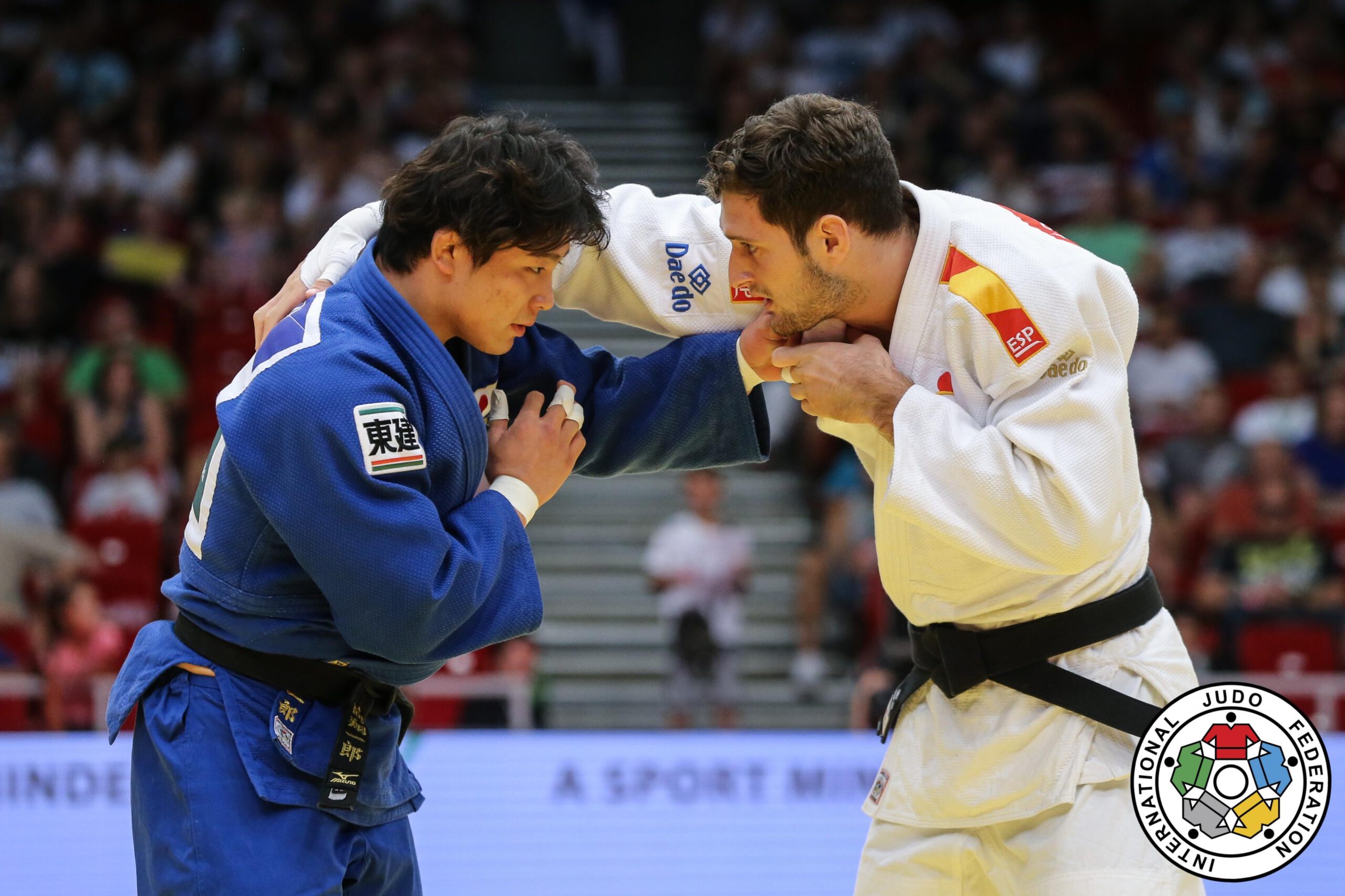 After a first-round bye Sherazadishvili faced Francisco BALANTA (COL). Whilst attempting to defend on one knee, the Colombian was caught with a low right sided uchi mata for waza ari. Thereafter, Sherazadishvili moved smoothly and showed good nice timing to come up with an attractive looking ko soto gari for waza ari awasete ippon. In round three Sherazadishvili faced 2014 world champion Avtandil TCHRIKISHVILI (GEO) whom he defeated in their only previous encounter. With golden score looming, and with no score on the board, Sherazadishvili attacked with o goshi catching the Georgian and scoring ippon.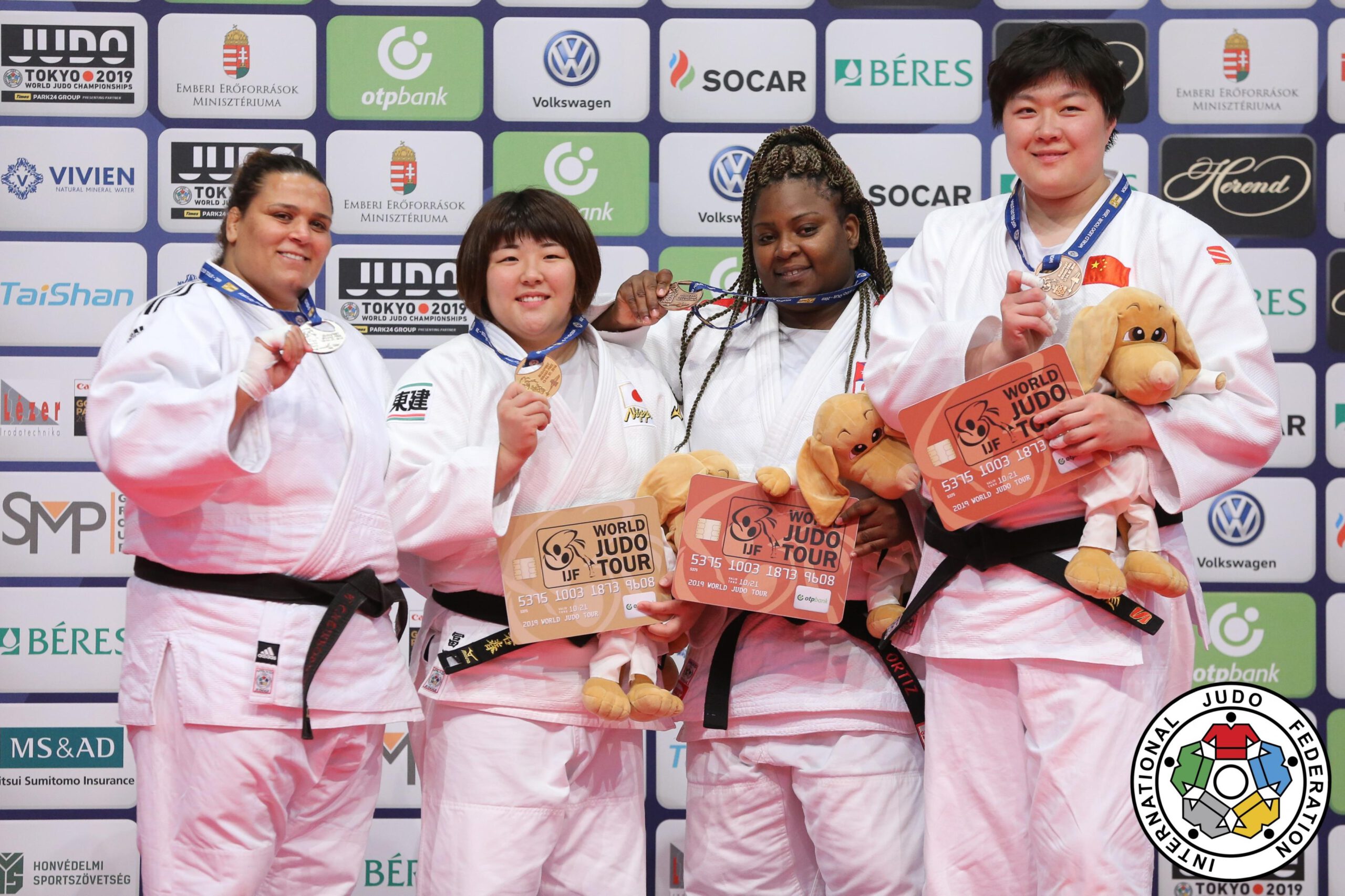 +78 kg1. TOMITA, Wakaba (JPN) 2. CHEIKH ROUHOU, Nihel (TUN) 3. ORTIZ, Idalys (CUB) 3. WANG, Yan (CHN)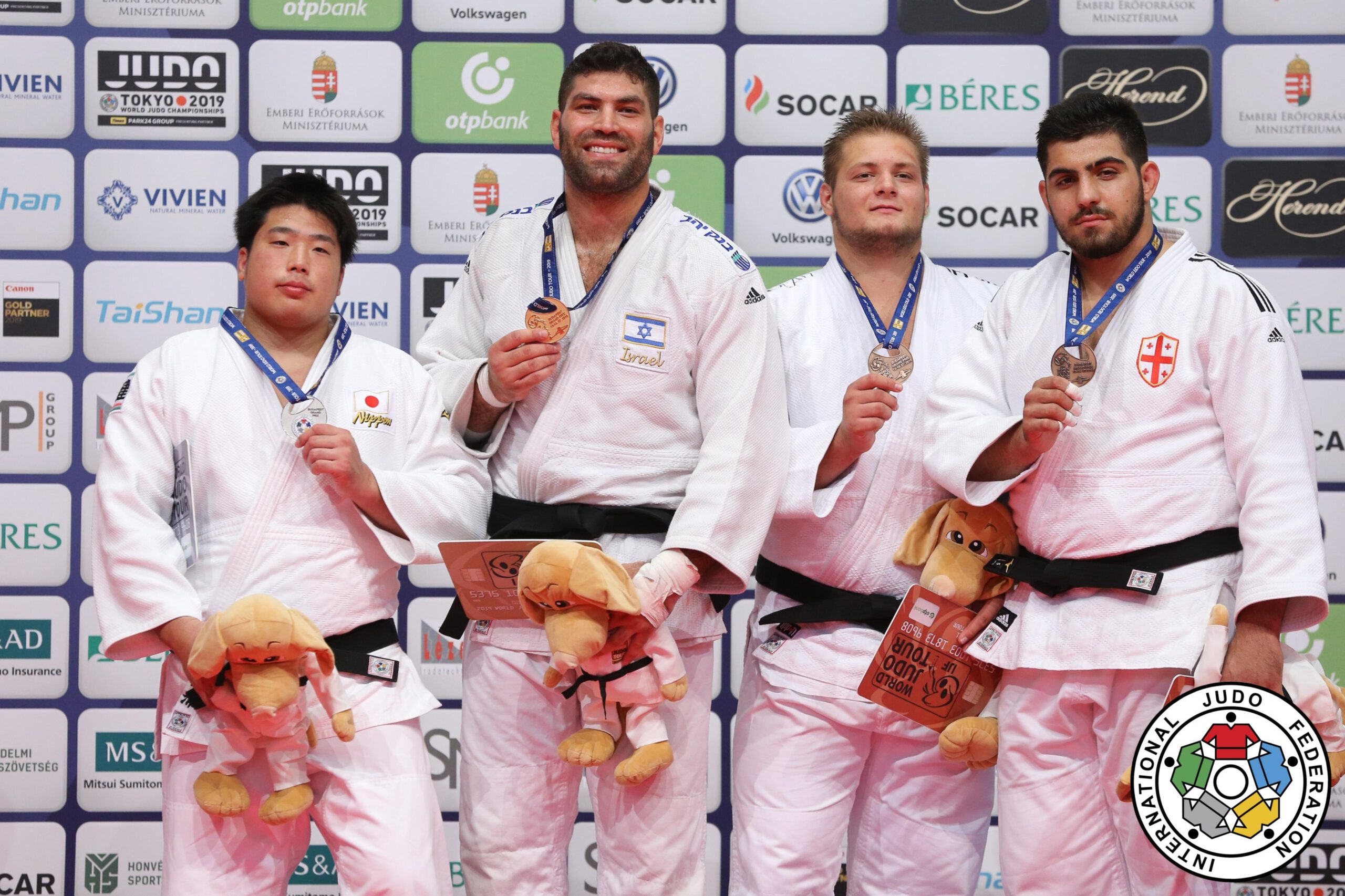 +100 kg1. SASSON, Or (ISR) 2. KAGEURA, Kokoro (JPN) 3. SIPOCZ, Richard (HUN) 3. ZAALISHVILI, Gela (GEO)
-78 kg1. AGUIAR, Mayra (BRA) 2. SATO, Ruika (JPN) 3. POWELL, Natalie (GBR) 3. ANTOMARCHI, Kaliema (CUB)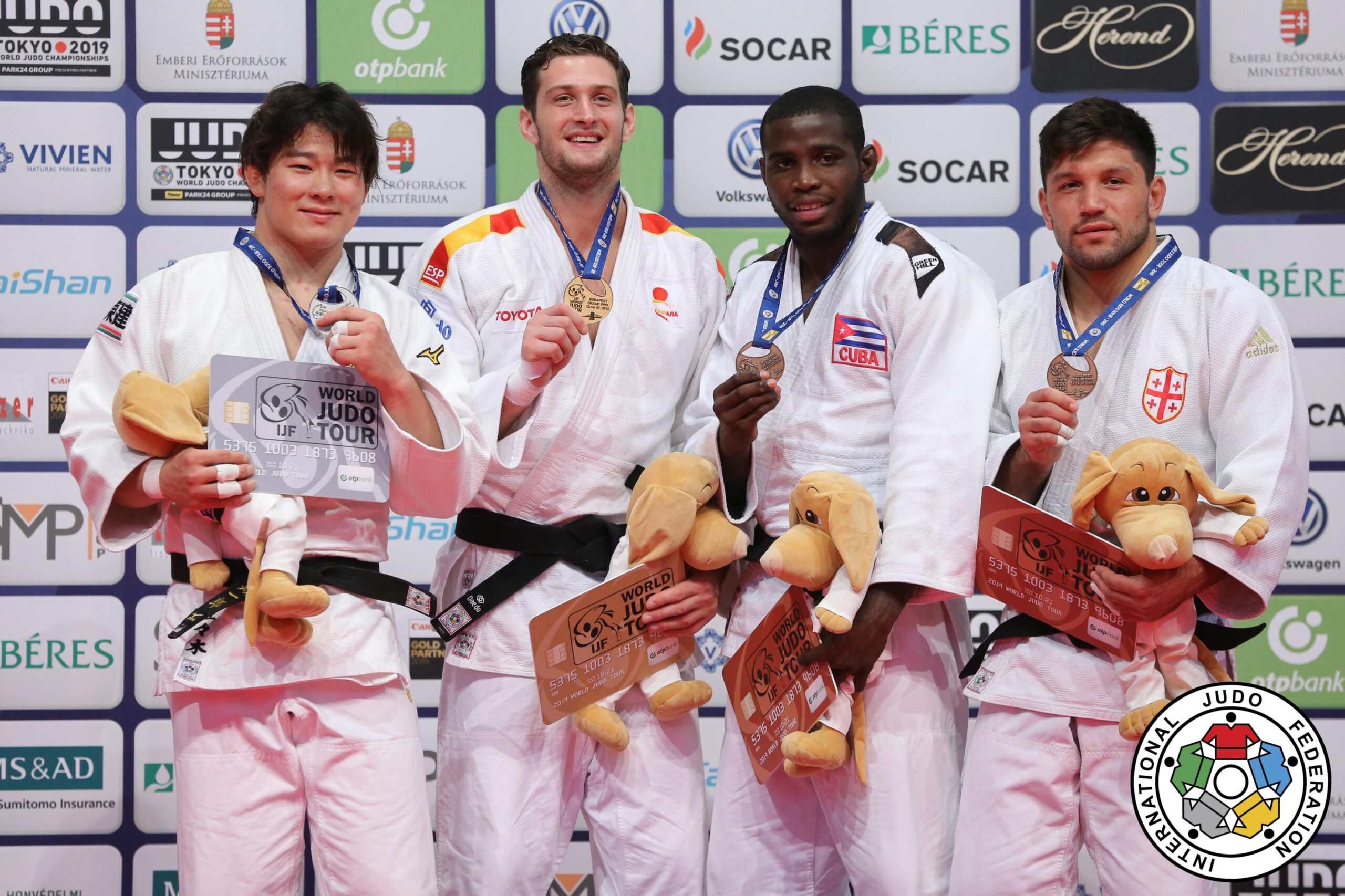 -90 kg1. SHERAZADISHVILI, Nikoloz (ESP) 2. MUKAI, Shoichiro (JPN) 3. SILVA MORALES, Ivan Felipe (CUB)3. GVINIASHVILI, Beka (GEO)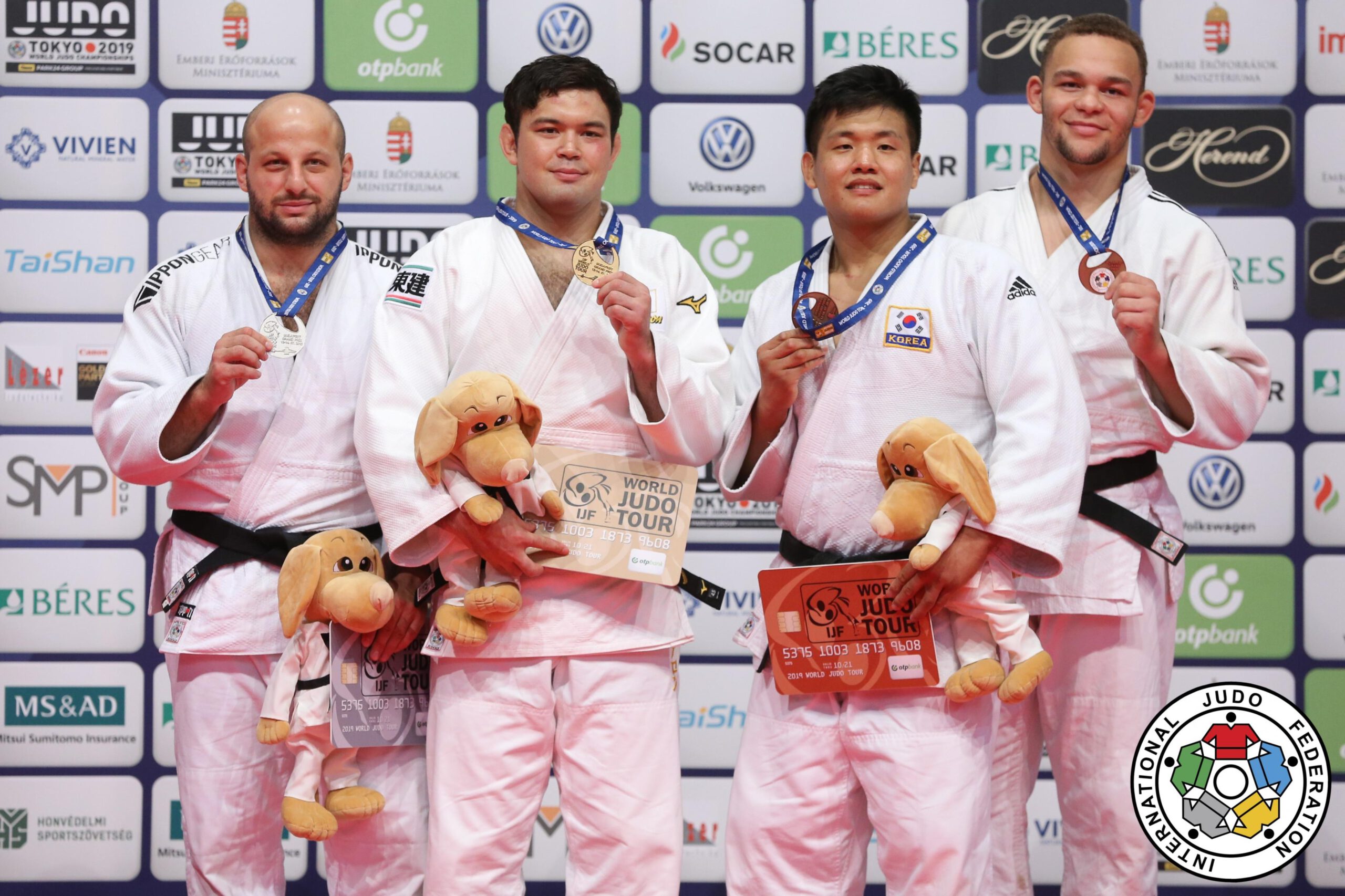 -100 kg1. WOLF, Aaron (JPN) 2. MINASKIN, Grigori (EST) 3. CHO, Guham (KOR)3. CATHARINA, Simeon (NED)
In the quarter-final Sherazadishvili faced last year's junior world silver medallist, Robert FLORENTINO (DOM). When attacking with left seoi toshi Florentino was countered with te waza for waza ari then, with 30 seconds left on the clock, Sherazadishvili scored with harai goshi for waza ari awasete ippon. In the semi-final, Sherazadishvili faced Islam BOZBAYEV (KAZ). On the stroke of the half-way point Sherazadishvili launched a right sided o goshi that brought Bozbayev down for waza ari. Sherazadishvili immediately secured kuzure kesa gatame to take his place in the final.
In the final Sherazadishvili faced MUKAI Shoichiro (JPN) whom he had defeated in the quarter final of last year's event. But Mukai, in an effort to reverse that result, threw everything he had, including himself, when attempting to throw Sherazadishvili with ko soto gake allowing the Spaniard to counter with te waza for the match winning ippon.
When asked about his preparations for the forthcoming world championships Sherazadishvili said,
I was so focused on this competition that I have not yet had time to turn my attention to the world championship. Of course, you have to be ready for grand prix or a grand slam, and so it was the gold medal today that was uppermost in my thoughts.
With regard to his rivalry with Mukai, Sherazadishvili said,
I had lost to him previously and defeated him once. So, this final was a very tactical battle. He knew my strengths and I knew his. But on this occasion, I was a little more patient and waited for my chance.
Judoka
---