From the beginning of the competition the eyes of the local crowd were on Francisco Mendes (-55kg), who turned out to be, undoubtly, the best Portuguese athlete of the day. Mendes, National Champion and bronze medalist of last week's Junior European Judo Cup in Coruna (ESP), finished the event with a silver medal.
"My fights were very even, I believe we were all at the similar level. I entered the final fight being very focused and I was eager to win. I was at the same level as Luca (ITA) but I made a huge mistake by putting my arm over him. Anyway, I'm very happy with finishing second and the crowd's support was amazing!", said Mendes after the final.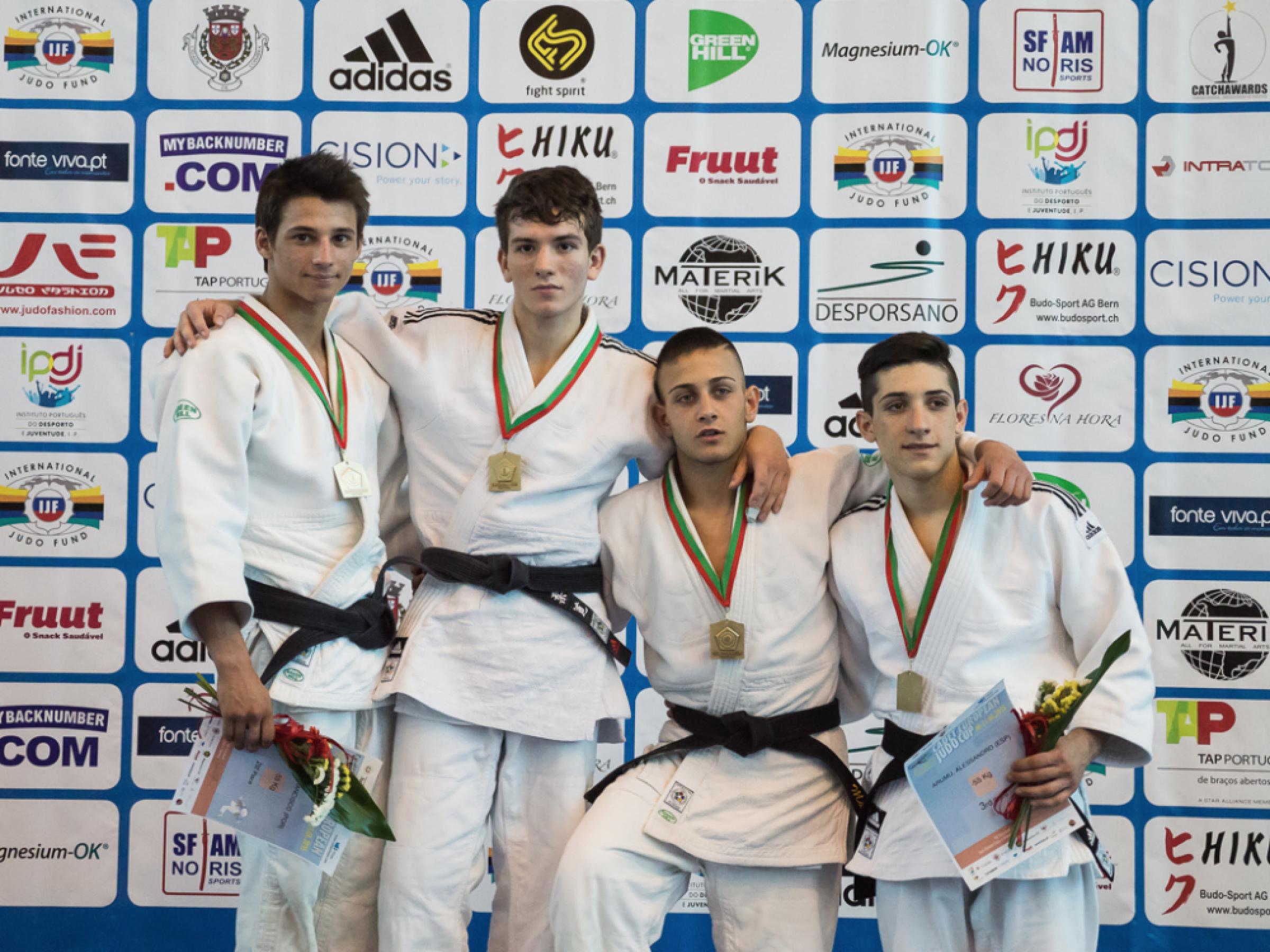 "Francisco had a very good performance today, I'm not sure what happened in the final. Nevertheless, he has a great future ahead of him and right now we're focusing on the upcoming European Championships, where I believe he will be able to win a medal", added the coach, Alan Massart.
Meanwhile, the Italian team was celebrating three gold medals, including the victory delivered by Luca Carlino, the opponent of Francisco Mendes in the final. "We are very happy. Luca is very young, it is his first year in this age category and with this win he is going to gain some points for the Cadet World Ranking List." said Nicola Moraci, head coach of the Italian team. Although this was Luca's first participation in Coimbra, winning here runs in his vains – his brother won the portuguese cadet cup two years ago and last month was second in the junior division.
The total number of 326 athletes from 23 different countries are competing this weekend at the Cadet European Judo Cup, hosted by Portuguese city of Coimbra.
---